It's that time of year again! We want to look our best in front of family and friends during the holiday season, but how do we do that while dealing with the changes in our hair color and texture? We'll take a look at some of the ways you can style your hair to look your best, and we included some tips and tricks on how to keep your hairstyle and color looking great on the go and when you're getting ready for a last-minute rendezvous.
How to Get Fabulous Holiday Hair
Great Color in a Pinch
There are a couple of golden rules for making your hair look sleek and modern, and these rules tend to evolve as we get older. At this point in our lives, one of the most important is to make sure your color is fresh and ready to go for holiday gatherings. The problem with that is everyone else in town is trying to get into their hairdresser at the same time, so there's a chance you can't get a last-minute touch-up. Don't worry, though; there are options to keep you from showing up with a streak down the middle of your hair.
If you find that your roots aren't where they need to be (think skunk streak), grab a can of root touch-up spray or powder. Make sure you get something that will last all night long and won't ruin your pillowcase when you get home and snuggle into bed. Not sure which to choose? Style Edit's root concealer touch-up spray is our favorite tried and true option. It allows you to instantly conceal gray hairs and thinning roots to extend the time between salon visits. Style Edit's temporary root touch-up covers your grays in seconds and will wash out with your next hair wash.
Style On the Go
Next, let's take a look at what you can do to get fabulous holiday hair when a last-minute invitation comes up. We've all been there: we think we're settled in for the evening, and then a friend calls to meet out for a quick bite to eat. If you're not looking your best at the moment, don't worry because there are some great dry shampoo options that will keep your hair refreshed and ready for a quick trip out.
Our favorite is Hairstory Powder. Not only is it fantastic for quick hair fixes, but it's also an excellent tool for more formal affairs. It's a dual-purpose, super finely-grained powder that is ideal for styling a quick updo because it creates the perfect voluminous finish without needing to backcomb. If you're running from one holiday event to the other with no time to re-style, use Powder at the root to remove any excess oil. Want a little volume? Just keep puffing to build long-lasting body.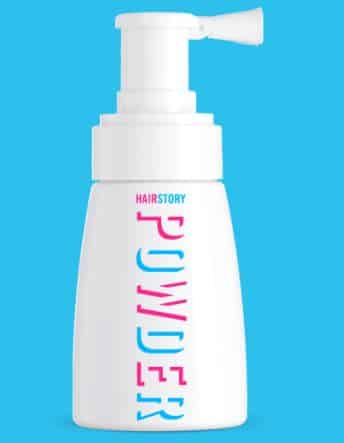 Keep Your Hair Healthy Every Day
It's nice to look good for special occasions, but why not make sure your hair will look its best every day? To do that, just give it the attention it deserves. First, make sure to nurture your hair. As our hair starts to turn grey or white, the texture begins to change, delivering hair that is more coarse and dry in texture. Investing in home hair care is the first step to ensuring a soft and beautiful look. Start by using a quality shampoo and conditioner that will clean your hair without weighing it down. For that purpose, we like PURA D'OR Scalp Therapy Shampoo and Healing Conditioner.
While we've all used a variety of shampoos and conditioners throughout our lives, you might not have ever used a hair mask, and now is a great time to take one for a test drive. A high-performing hair mask should be applied between your shampoo and conditioner. A good mask will be vitamin-infused, so go ahead and use it on the scalp as well as throughout your hair. Follow your mask with conditioner because it will seal in all the extra nourishment. You'll be surprised how this extra step adds life back to winter-dried hair.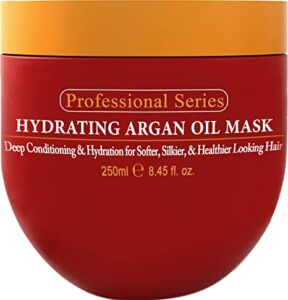 Dry and Style
If you've found that hairspray makes your hair stiff and unmanageable, the best solution is to not need it at all. Instead of using it, spend more time preparing your hair as soon as you get out of the shower. Start by blow-drying it section by section, starting underneath and working your way upwards, preferably with a good round brush. If you want to add body and bounce to your hair with this step, use a styling gel or foam before you start drying. As you work through your hair, you can build body and volume without much effort.
Next, decide if you want to keep it sleek and straight or add some waves or curls. That's totally up to you, your hair type, the amount of time you have, and the look you're aiming to achieve. While holiday hair should be fun and confidence-boosting, the reality is there are a ton of hairstyles out there that would work great for pretty much any occasion. To give you a little inspiration, here are some looks that we love for long, short, or curly hair. You can keep your hair down or work to create a fun updo, and if you want to elevate it, even more, add some clips or a headband that enhance your outfit. Have some fun with it – if there's ever a time of year to live it up a bit, this is it.
Holiday Hair Styles
Long Hair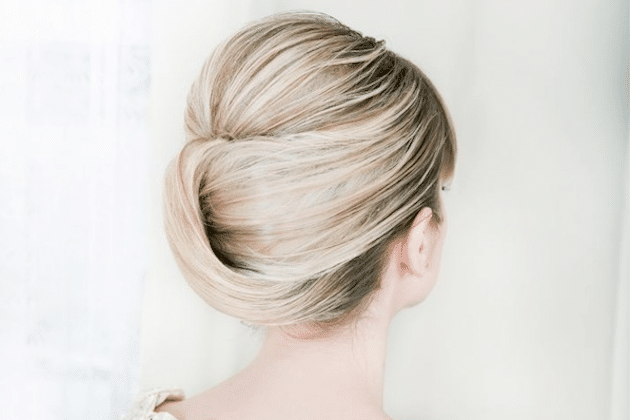 Long hair is increasingly acceptable these days for women over 50. In fact, it can be much more versatile than short hair when it comes to hairstyles. If you're electing to wear an updo, keep it simple rather than stiff and sophisticated. We love a simple chignon or a sophisticated ponytail with some natural volume. Both 'dos work great for both casual and more formal events, and you can wear either with a pair of jeans and a blazer or a lovely cocktail dress.
If you elect to keep your hair down, make sure it looks silky and smooth. Holiday waves or curls are a beautiful option, and they allow you to take advantage of your long locks.
Enhance Your Curls
Nothing says fun like natural waves or curls; they can add a whole other dynamic to your festive hairstyle. The key here is to use products that enhance your curls, rather than make them stiff or sticky. We like products like Moroccanoil Curl Defining Cream or Living Proof Curl Defining Gel, which keep your hair soft and smooth. After you've set your hair, keep it in place and frizz-free with Nexxus Comb Thru Finishing Spray. It'll set your curls and keep them going all day.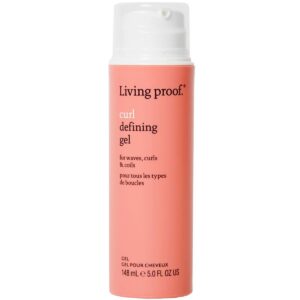 Short and Sweet
If you've got a short haircut – we're thinking either a bob, lob, or pixie – it's an excellent opportunity to have some fun with it! If you've got uber-short hair, consider adding a little color or height. If you've got the bob or lob going on, consider a dramatic part or adding some waves. You can even do a half-updo with some fun braids. Some might think that short hair is limiting, but we say the sky's the limit!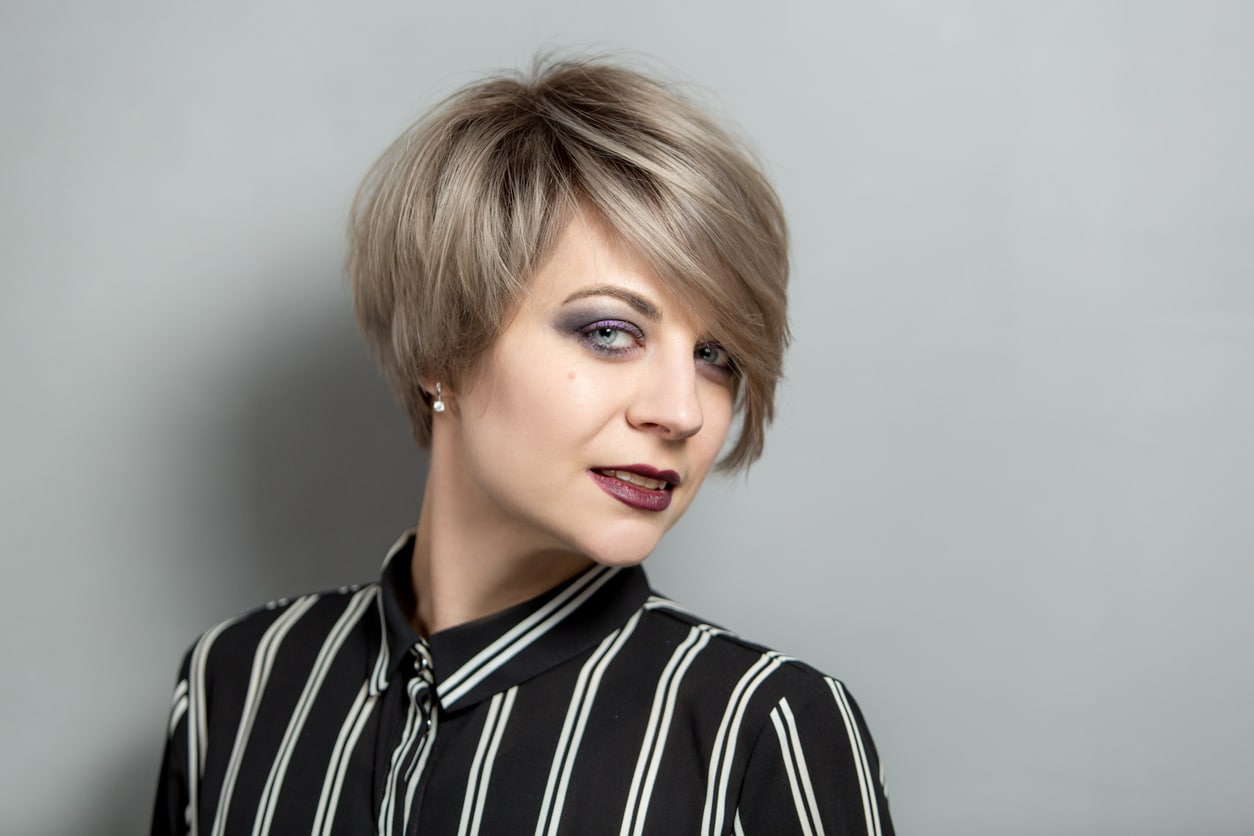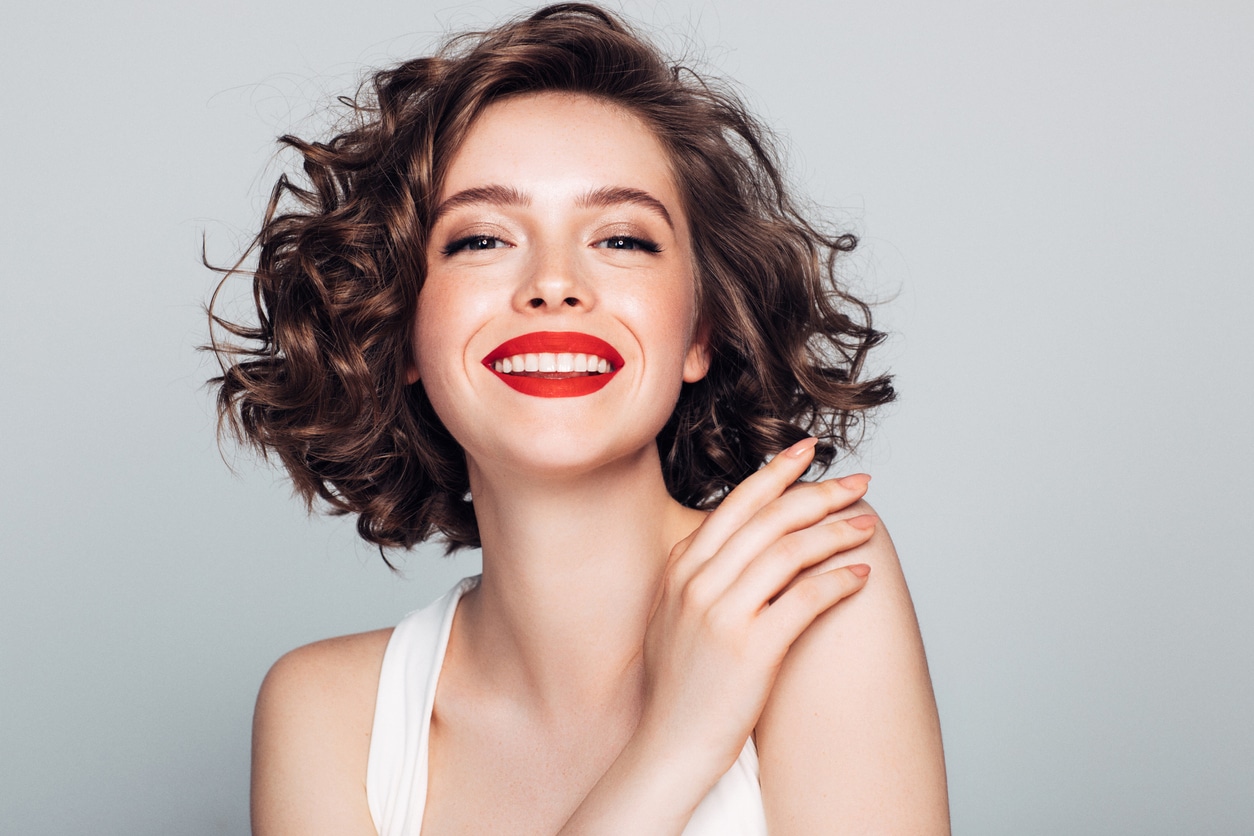 Regardless of the hairstyle you pick, make sure you go about your evening with an air of confidence. That's the best accessory you can have!
Make sure your color is holiday fresh with Style Edit: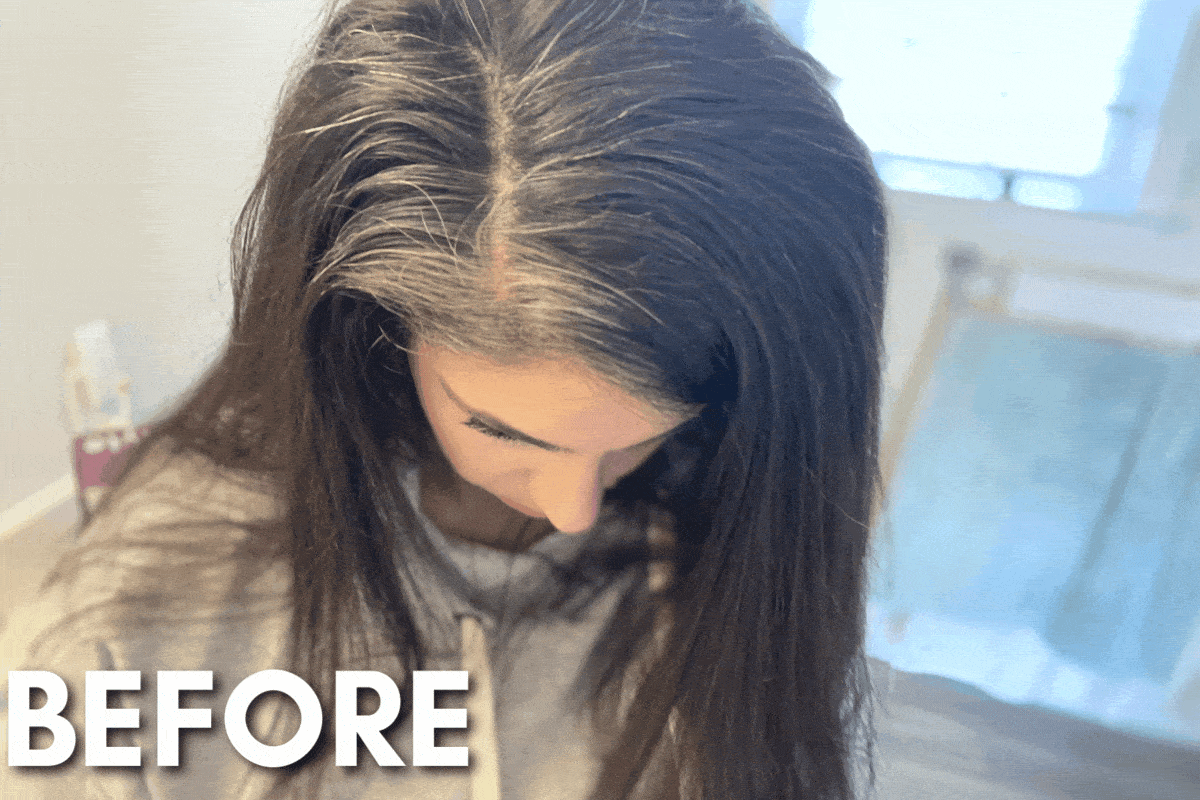 Read Next:
7 Things Prime Women Can Do For Fabulous Winter Hair
How to Get the Best Updos for Short, Thin Hair