Women come in all shapes and sizes, and the truth is that all women are as beautiful as they feel. It's all about confidence and attitude, and regardless of age or size, we can look incredibly stunning each and every day. However, when it comes to our hair, some hairstyles work better for different people because of face shape, age, hair texture, or – let's be honest, our weight. Below are some of the best hairstyles for plus-size women, but it's important to keep in mind your own personal facial features.These are the shape of your face, cheekbones, and your skin tone. Also, consider the length of your neck. Certain hairstyles do not suit a short neck, while others don't suit a long neck. Once you are aware of all these, it becomes easy to choose a flattering hairstyle.
Hairstyles for Plus-Size Women
Chin Length Bob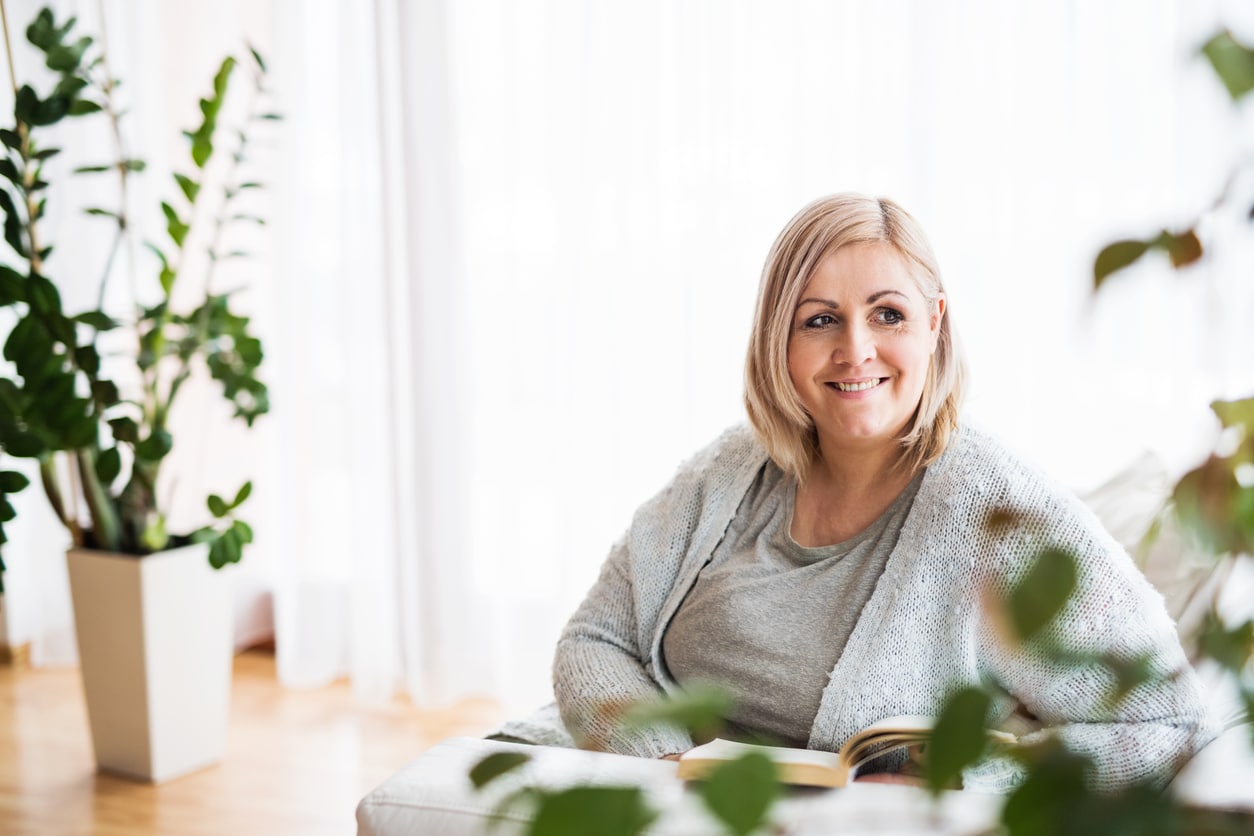 This chin-length bob is among the most versatile hairstyles for plus-size women. The short length may help elongate the neck, and you can add some bangs or waves for texture. Besides not being a time-consuming hairstyle, we love how well it brings out the shape of the face. It is perfect for plus-size women with straight hair.
Straight and Flat Pixie
We love pixies for their versatility, and this popular haircut is also very affordable and easy to manage. And no, this style does not make you look "aged," as most assume. If anything, it makes you look youthful and brings out your natural facial features. It's one of the best hairstyles for plus-size women of all hair textures and ages. If you have thin hair and would love to try out a pixie cut, we suggest your go for this straight and flat look.
Layered Wavy Hair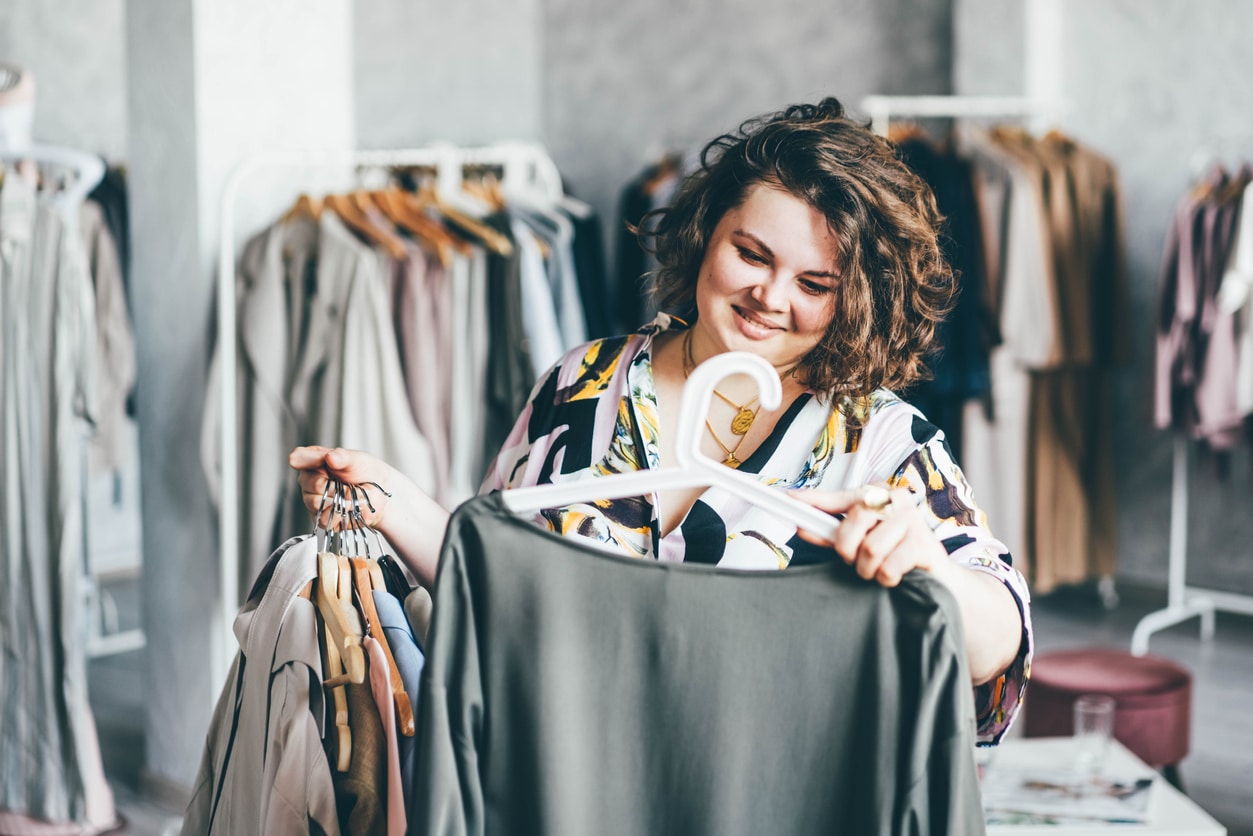 All eyes will be on you when rocking this style, whether to a wedding, graduation, office dinner, or simply at your son's soccer game. The textured layers add body to the hair giving the effect that your hair is full and thick, while the side bangs that fall off your face help to frame and thin your face. This style looks better on hair with highlights than on single-colored hair.
Mid Parted Bob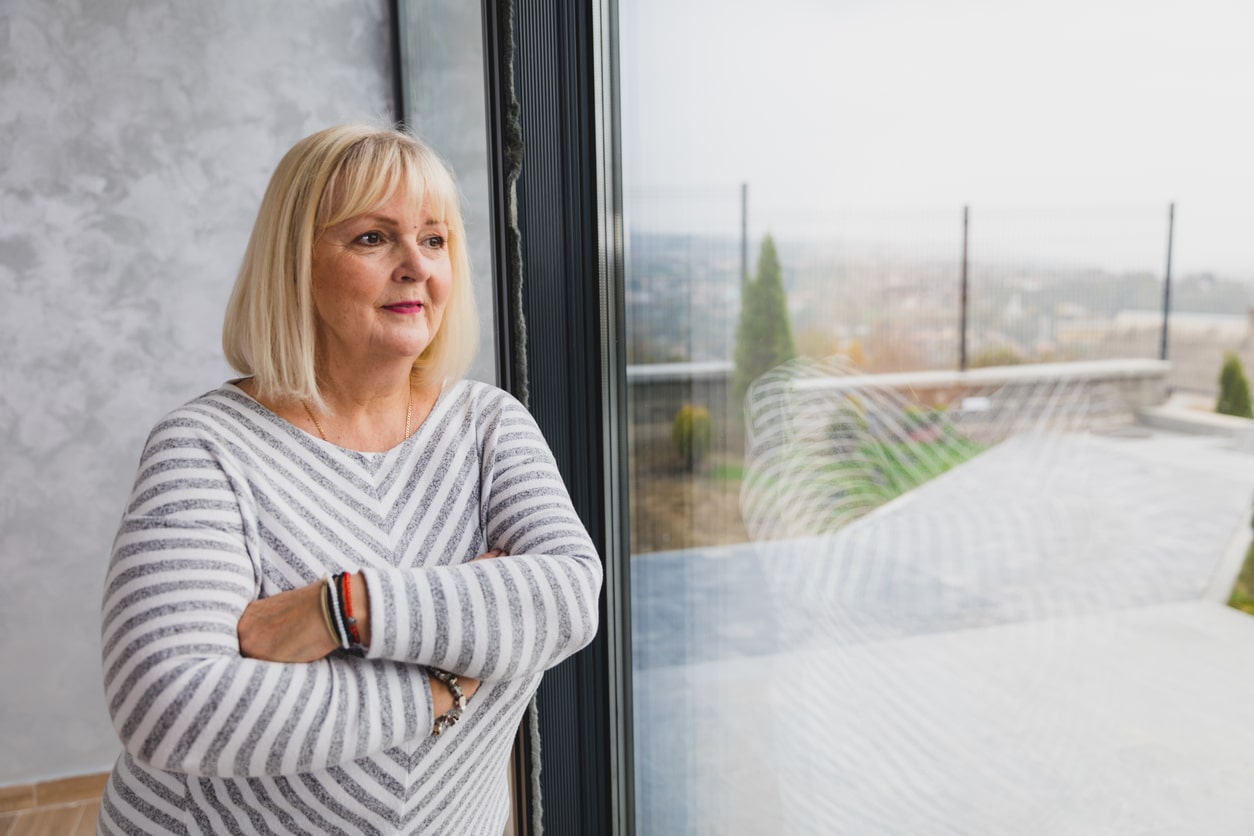 This is another great option for curvy women. The wavy mid-parted bob flows nicely, giving you that feminine touch. We love how this style enhances the facial outlook.
Short Spiky Hair
Some hairstyles just never go out of style, like the short spiky look. It's been around for ages, and with every year, there comes a new variation. We love it because it's a low-maintenance hairstyle that does not require constant styling and manipulation. We also think plus-size women with short spiky styles look fabulous. The trick to nailing this style is getting it right with the size, length, and color. This style mostly suits casual events.
Messy Bob With Bangs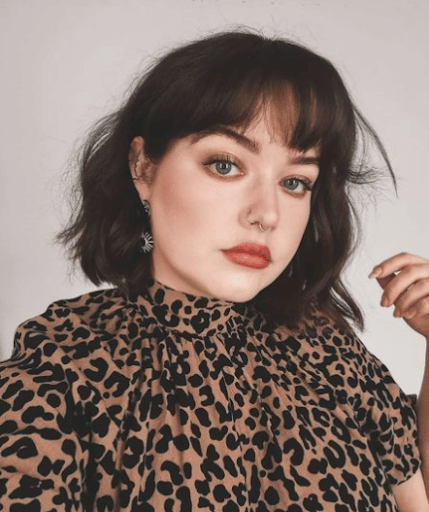 Bobs tend to be one of the most popular hairstyles for plus-size women because of how easy they are to manage. Add bangs and give it a messy look to add volume, and you have a style to remember. This is the perfect hairstyle for plus-size women with all face shapes.
Simple Long & Straight Hair
Long straight hair seems to be the age-old hairstyle for plus-size women, making them look simple yet classy. Besides, it's a low-cost style, needs no constant styling, and can be worn to any occasion.
Trendy Medium-Length Curls
If there are facial features you'd like to camouflage, this is the style to rock. The trendy mid-length curls suit plus-size women of all face shapes and hair textures. We love that you can achieve so many looks for different occasions with this single style.
Long Curly Hairstyle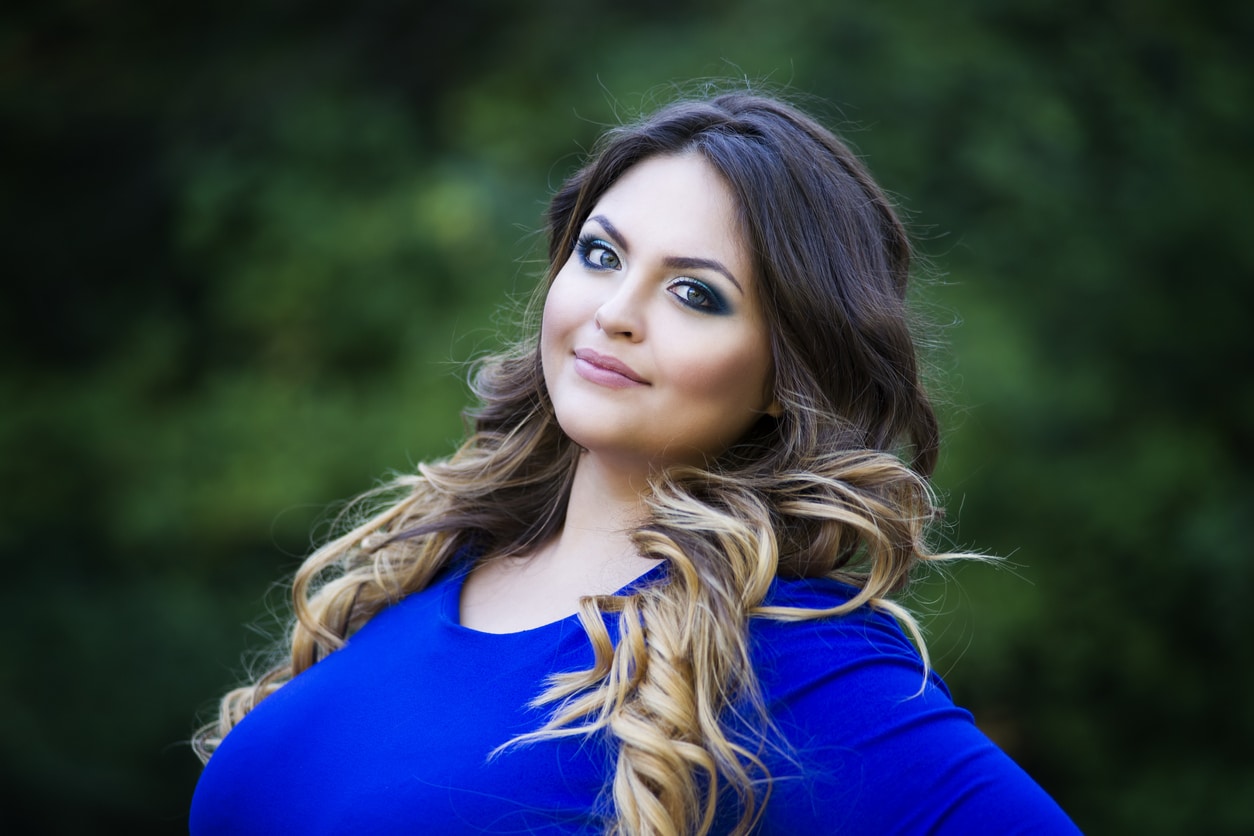 Here is another classic hairstyle for plus-sized women. This curly hairstyle looks amazing, whether the hair is long or medium. It suits women with oval and diamond faces best and can be worn to parties, weddings, or any other social gathering.
Lob Haircut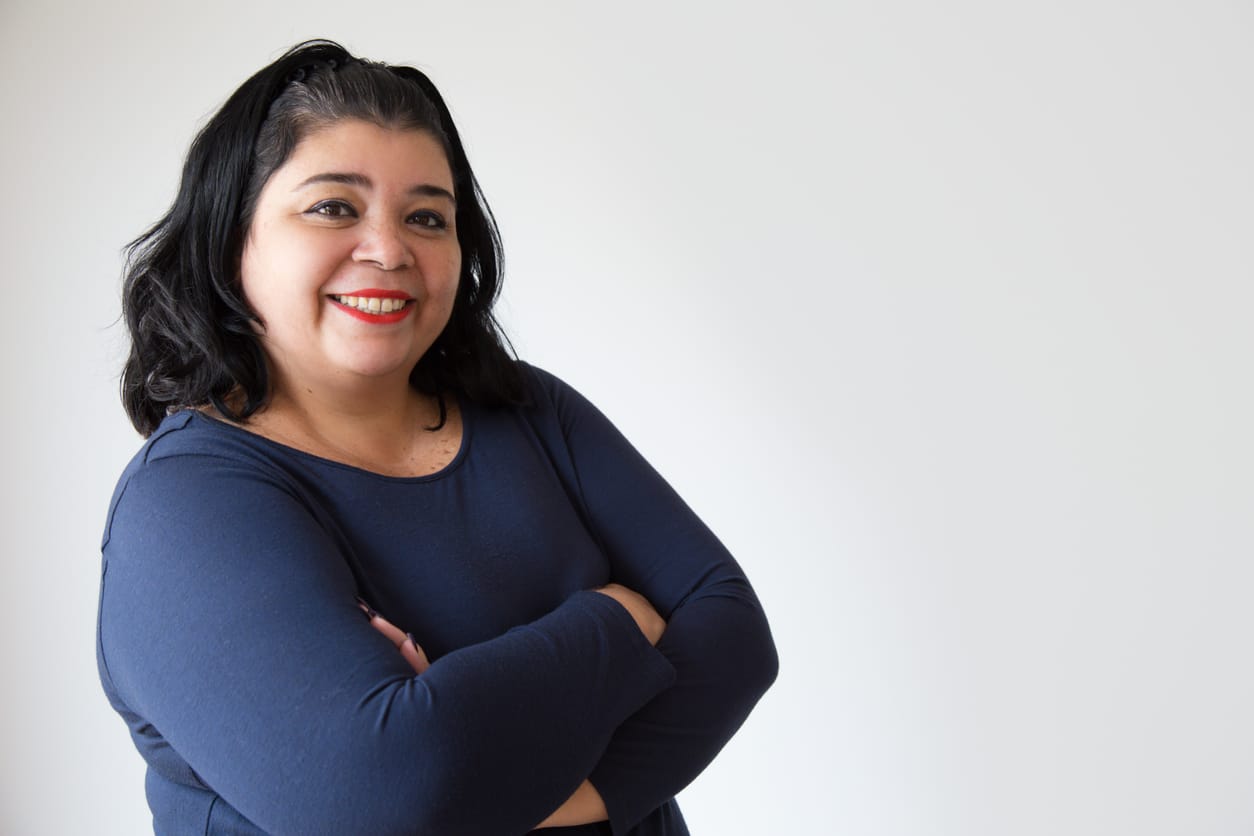 Bobs come in so many variations. The lob, also called the long bob, looks more flattering on chubby faces. It trims down the face, making one appear slim and sleek. This style is a go-to for all occasions and can be worn by women of all ages!
Half Up Bun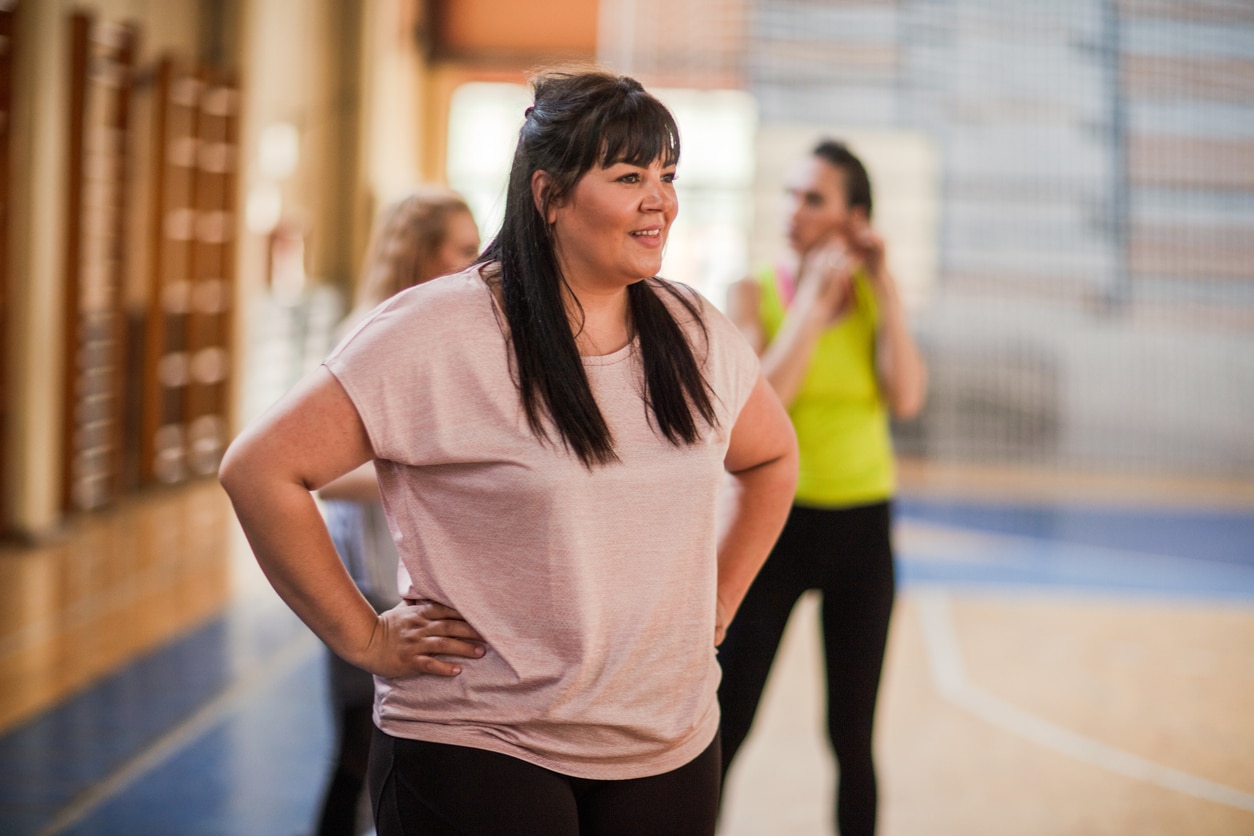 Another simple and easy hairstyle that can make your chubby face look slimmer is the half-up bun. This classic chic hairstyle disguises the double chin and enhances your other more appealing facial features, such as your eyes.
Sleek and Swept Ponytail
Quit the skepticism, and try out the sleek and swept ponytail. Contrary to what you may believe, it will not enhance your double chin but will flaunt your elongated neck and body curves. High ponytails also draw people's attention upward and generally have a more slimming effect than low ponytails. Pair it with nice chunky or long earrings for a stunning look, and get the perfect hairstyle for dinner, a party, or a night out.
Short Curly Hair with Bangs
Similar to the bob, the short curly haircut with long bangs frames your face to make it look slimmer. If you want a more youthful look, try out this hairstyle.
Read More:
Low-Maintenance Hairstyles for Women Over 50
15 of the Best Curly Hairstyles for Women Over 50