Women go to great lengths for our hair. We color, curl and straighten it to make our locks look lively and lustrous. Ironically, the things we do to make our hair look better are the very things that break it down. Chemicals, heat, and even brushing can do a lot of damage over time, resulting in split ends, frizz, and a dull, lifeless texture. That's where bond-strengthening hair masks can help.
Bonding 101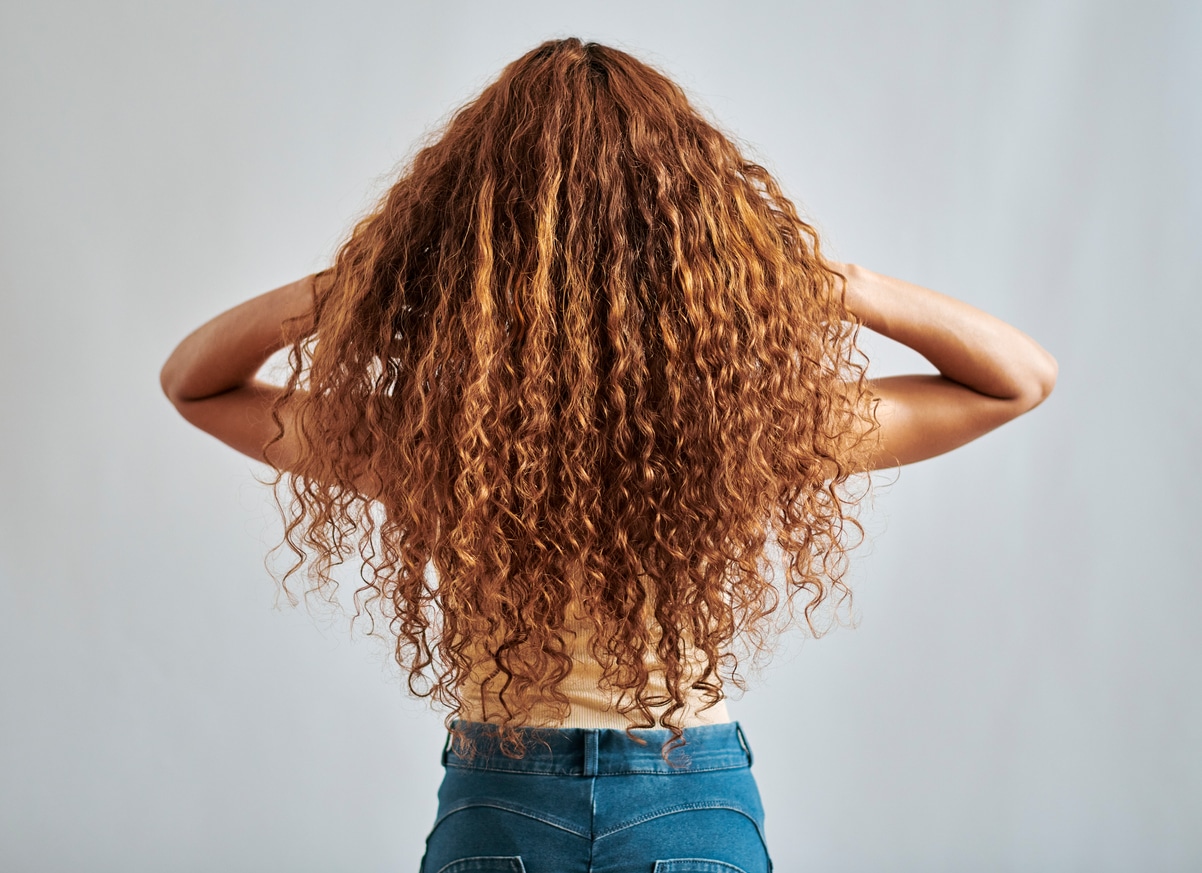 Simply put, your hair primarily comprises keratin proteins that strengthen and protect the hair. Three different types of bonds hold together these proteins, each responsible for another job but all working together for the overall health of the hair follicle.
The first is the disulfide bond that determines whether your hair is curly or straight. These permanent bonds play an essential role in determining the strength of the hair. Unfortunately, they become damaged when the hair is bleached or chemically altered with perms or hair straightening treatments.
The second type of bond is the salt bond which also contributes to hair strength and can be damaged by improper pH balances that may occur from using the wrong products for your hair type.
The third type of bond, the hydrogen bond, is the most flexible, giving hair its elasticity. Unlike disulfide bonds, these are temporary bonds that can be broken down by water and quickly rebuilt. Hydrogen bonds allow you to manipulate the shape of your strands with heat tools, but beware! Too much water or too much heat can cause damage.
Ultimately, the best way to protect your hair's bonds is to forgo chemical treatments, air dry your hair, and say goodbye to your favorite curling iron. But, unfortunately, that isn't a viable option for many of us. That's why there is now an entire category of hair treatments devoted to strengthening hair's bonds, helping you to repair existing damage while protecting against future abuse. The following are the top four picks we have bonded with to the point that they've earned a permanent place in our weekly self-care routines.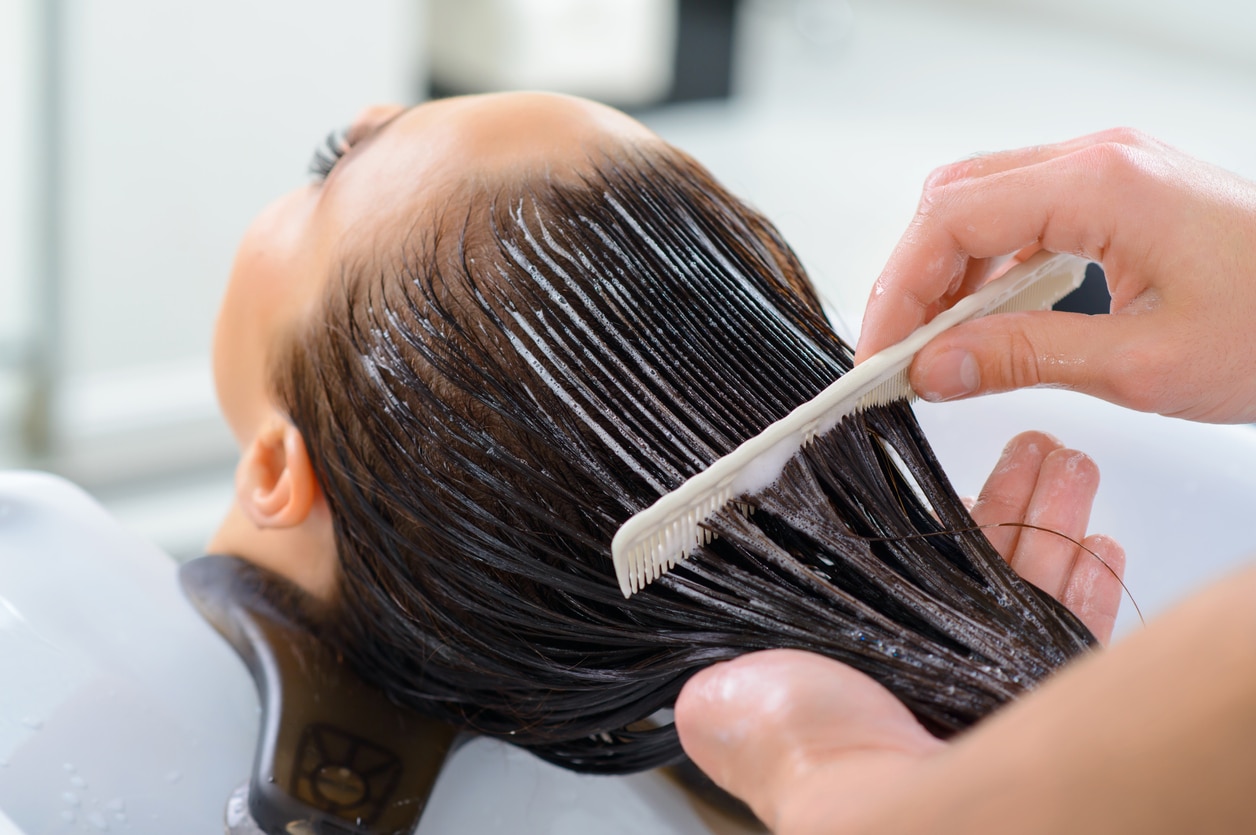 Olaplex Hair Perfector #3
Olaplex is considered the OG line of bond-strengthening products. From shampoos to conditioners, styling aids, and treatments, this company made its name in its hair repair game. The Hair Perfector #3 is constantly on the "holy grail" product list of beauty influencers and stylists worldwide for how it reduces breakage and split ends. A pre-shampoo treatment, it has been proven to relink broken and damaged disulfide bonds on all hair types.
K-18 Leave-In Molecular Repair Hair Mask
One of our favorite things about the K-18 Leave-In Molecular Hair Mask is its efficiency. It reverses damage from chemicals, color, and heat in just four minutes by using a patented K18 peptide technology that mimics the hair's natural structure to reconnect broken keratin chains. The best part? You don't have to rinse it out. Simply shampoo, apply the K18 mask, wait four minutes, then apply your favorite products, dry, style, and go. Results are immediate and continue to get better over time. It's one of the pricier products out there, but we think it's worth every penny.
Living Proof Triple Bond Complex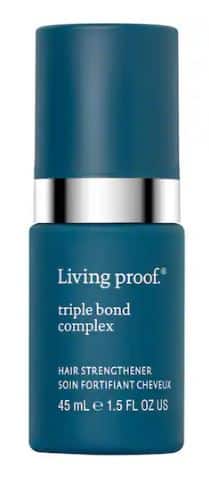 What sets this product apart from the rest is in the name. The Triple Bond Complex tackles damage to all three hair bonds, repairing and rebuilding them through a patent-pending 3D Fortifying Technology. As a result, after just one use, hair is up to eight times stronger, shinier, smoother, and more manageable, and protected against future damage. Once a week, simply shampoo and condition hair as usual, then apply the Triple Bond Complex and wait ten minutes before blow drying and styling. Then enjoy the first of many great hair days!
Glimmr Hair Mask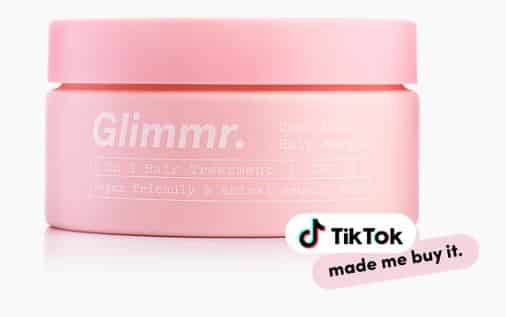 True confession: we bought this one after being influenced on Instagram by a woman with Breck-girl hair (If you know, you know). We have zero regrets! The Glimmr 10-Minute Superfood Hair Mask is a game changer for restoring hair to a shinier, bouncier, thicker version of itself. This vegan mask is chock-full of superfoods that feed the hair with essential vitamins, minerals, proteins, and amino acids that repair the follicles and nourish from the inside out. The only downside is the 10-minute wait time before rinsing, but it's well worth it.
All four of these masks are designed to be used once a week, so designate a self-care day and create a ritual. For example, we like to let the mask sit while applying a face mask, dry brushing, or exfoliating from head to toe in the shower. Above all, don't rush the process. Instead, consider it part of pampering yourself. You, and your hair, deserve to look and feel strong, healthy, and beautiful.
Read More:
Fighting Humidity and Hair Frizz
The Best Brushes For Every Hair Type