Regardless of the season, frizzy hair is never a welcome sight. While some hair is just naturally frizzy and a battle to be fought every day, environmental factors can also play a huge role. For example, if you've ever been in a humid climate (hello, Houston!), you know that regardless of your hair type or how it usually looks, you're bound to see some frizz at some point. But you don't have to just allow your hair to poof right before your very eyes… there are steps you can take to prevent and alleviate hair frizz.
One major lesson when it comes to hair and humidity is that your hairstyle should be an amped-up version of your natural hair texture. If your hair is fine, lank, and pin-straight, don't choose a wavy hairstyle on a humid day. Likewise, if your hair is thick and wavy, don't spend an hour using the straightener to remove the waves because it will most likely end up frizzy regardless. On humid days, embrace your natural hair and accept it.
Tips: How to Air-Dry Your Textured Hair Without the Frizz
These methods are best used if you have a curly, wavy, or textured base and can help when fighting hair frizz.
1. Fighting hair frizz starts with the shower.
Fighting the frizz starts in the shower. We recommend using a sulfate-free, paraben-free, silicon-free shampoo because it's more gentle on your hair and will not aggravate frizz. While there are a wide variety of shampoos that fit the bill in this category, the one we recommend is Living Proof No Frizz shampoo. It weightlessly blocks out humidity while smoothing hair strands, leaving you with hair that's nourished.

2. Always use conditioner.
When applying the conditioner, opt to comb hair through with a large-tooth comb. Consider your part line already at this stage because it should be the last time to comb through your curls if you want to avoid causing frizz. We do recommend the Living Proof Anti-Frizz conditioner to compliment the aforementioned shampoo, but we also like MATRIX Total Results Mega Sleek Conditioner. It uses shea butter to help control unruly hair and manage frizz for lasting smoothness.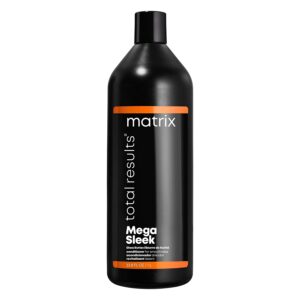 3. Rinse hair properly.
Rinse your hair with lukewarm water in a downward direction with your part line in place. To remove excess water after rinsing, gently throw your hair over and twist it into a turban towel, which is the key to removing excess water without disturbing the curl formation. After a few minutes, remove the turban towel and gently shake hair into place, but don't comb through it.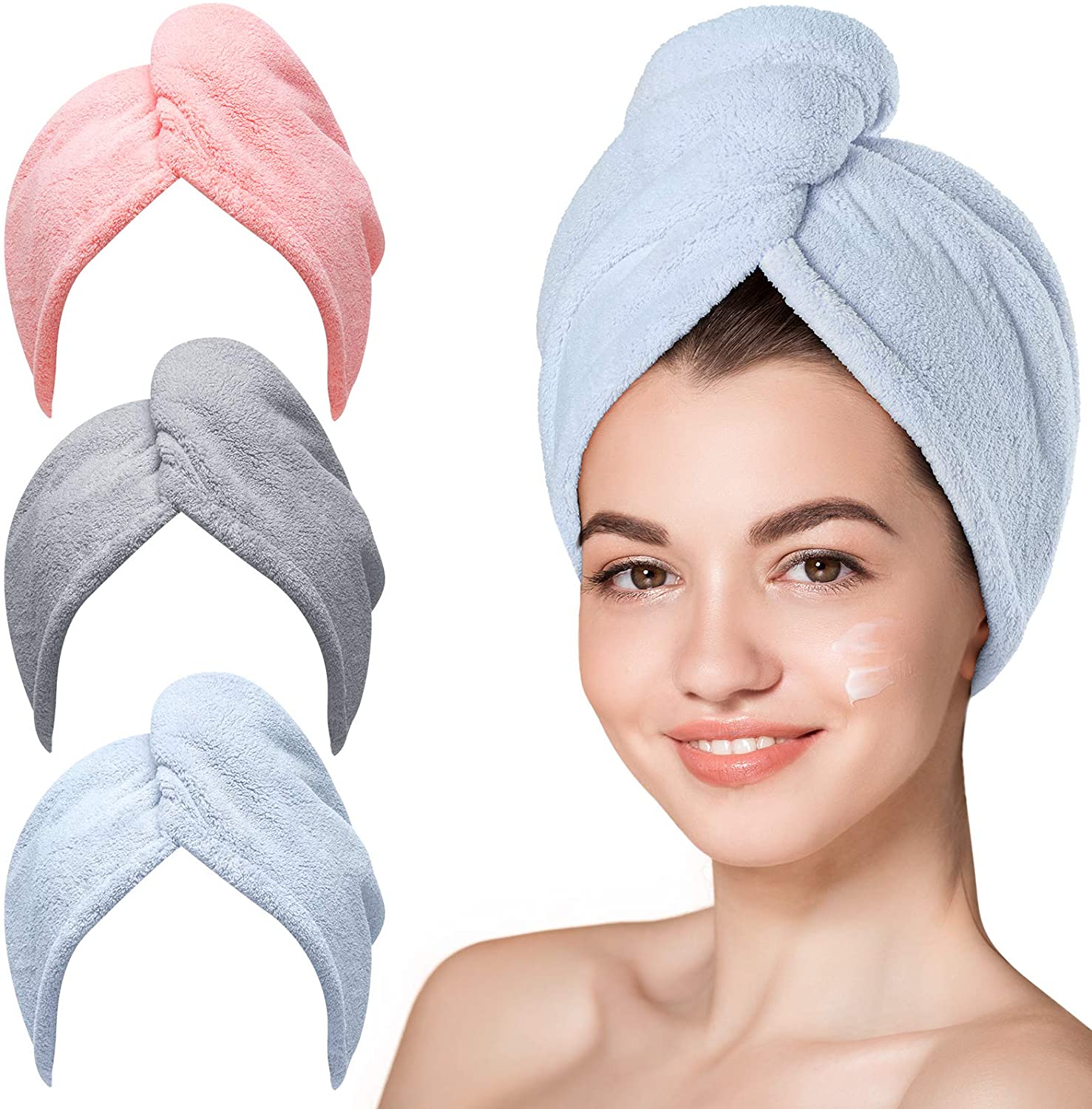 4. Use a nurturing product that's designed for curls.
After you get done towel-drying your hair, apply a leave-in product that's designed for curly hair, then allow your hair to dry naturally. Once dry, use your fingers to comb through your curls (do not comb or brush as it will agitate and create frizz) to style it for the day. When it comes to leave-in products, we like Redken One United All-In-One Leave-In Conditioner because it protects against hair breakage and offers anti-frizz protection.

5. Diffuse the situation with the right dryer.
If air-drying your hair isn't an option, make sure you use one that has a diffuser because it won't use the same harsh heat you'll get from a typical hairdryer. While it's expensive, we keep going back to the Dyson Supersonic hairdryer because, well, it's the best option and was the most awarded dryer in 2021. It comes with three magnetic attachments, including a smoothing nozzle, a styling concentrator, and a diffuser.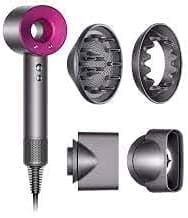 Tips for blow-drying hair to counteract frizz.
When it comes to actually using a blowdryer, here are some tips to help keep the frizz at bay. First, towel-dry your hair using a turban towel. It helps to rapidly squeeze the excess water from your hair without damaging the hair cuticle.
Again, apply a humidity and heat protection serum that will encase and protect the hair shaft. While we listed a leave-in conditioner above, if you want one that's specifically designed as a heat protectant, we recommend MIZANI Style Shifter Society Heat Screen Heat Protectant Spray. It's a lightweight spray that won't weigh down your hair with heat protection up to 450°F to help protect hair from heat damage. Plus, it's got a glossy finish that will help keep frizzy hair at bay when you're drying and styling it.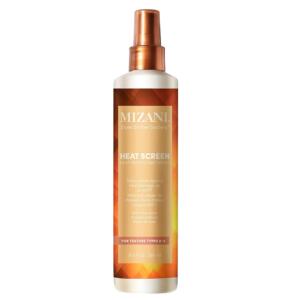 The Takeaway
As always, if you're struggling and can't find the best products for your hair, consult with your beautician. They can actually analyze your hair and make recommendations based on your hair type and lifestyle.
If you're still fighting hair frizz, you might consider a keratin treatment or a chemical straightener at your local salon. If you've got thin fluffy hair, your stylist might even recommend applying some extensions to your hair to add extra weight, giving it a better texture that won't get as frizzy. Regardless of what you decide to do, it's nice to have options.
Read Next:
How Scalp Care Contributes to Healthy Hair
9 Best Straightening Shampoos for Curly Hair