Redefining the Prime Woman
PRiME is for the ageless generation of women who don't dress, think, or act like women in previous generations. We are unique. Just as our teen and adult lives did not mirror our mothers, neither do our lives at 50, 60, or 70.
Being entrepreneurial prime women ourselves, we launched PRiME as an online magazine that caters to just us!
PRiME is a lifestyle guide for living well – not just living long. We provide a fresh perspective through articles written by prime women for prime women on fashion, travel, fitness, beauty, finances, relationships and entertainment.
PRiME also offers expert career advice for those still in the professional world or venturing out to open their own business. Our network of successful career women who are at the top of their fields write regular articles on how to navigate to the executive suite and corporate boards.
Join other prime women at PRiME and subscribe today for weekly updates on new articles.
For sponsorship and advertising opportunities, please see our Media section.

Dorthy Shore
Dorthy Shore leads Prime Women as the President and CEO. Previously, she was the founder and CEO of Miller Ad Agency, a 39 year old nationally known automotive and digital advertising agency. Her agency has won dozens of awards for creative excellence and, under her tender, the largest woman owned automotive agency in the U.S. Dorthy now serves as chairman of the board for Miller.

Jan Fletcher OBE
Jan Fletcher has successfully owned and operated a large number of diverse businesses. She is currently a Board Director of INW Group and Chairman of Rougemont Estates, CHR Estates, and Fletcher-Smillie Investments. Jan has also held a number of Chairman and non-executive director roles, particularly helping to steer growth, investment strategies, acquisitions, and corporate governance. Jan was awarded an OBE for Services to Industry in 1997 and is a winner of the Veuve Clicquot British Business Woman of the Year Award. In 2010 Jan was appointed a Government Advisor as a member of The U.K. Secretary of State for Business Entrepreneur's Forum (BIS).

Valerie Freeman
Valerie Freeman is the CEO of BravoTech, Freeman+Leonard, as well as the Co-Founder and Co-Owner of Anserteam, LLC. She is the former owner and CEO of Imprimis Group, Inc., a leading supplier of staffing, recruiting, human resource, and outsourcing services. Imprimis has been named one of the largest independently owned staffing services in Texas, and Anserteam has been named one of the top privately owned companies in the U.S. and fastest growing woman-owned firms for the last three years.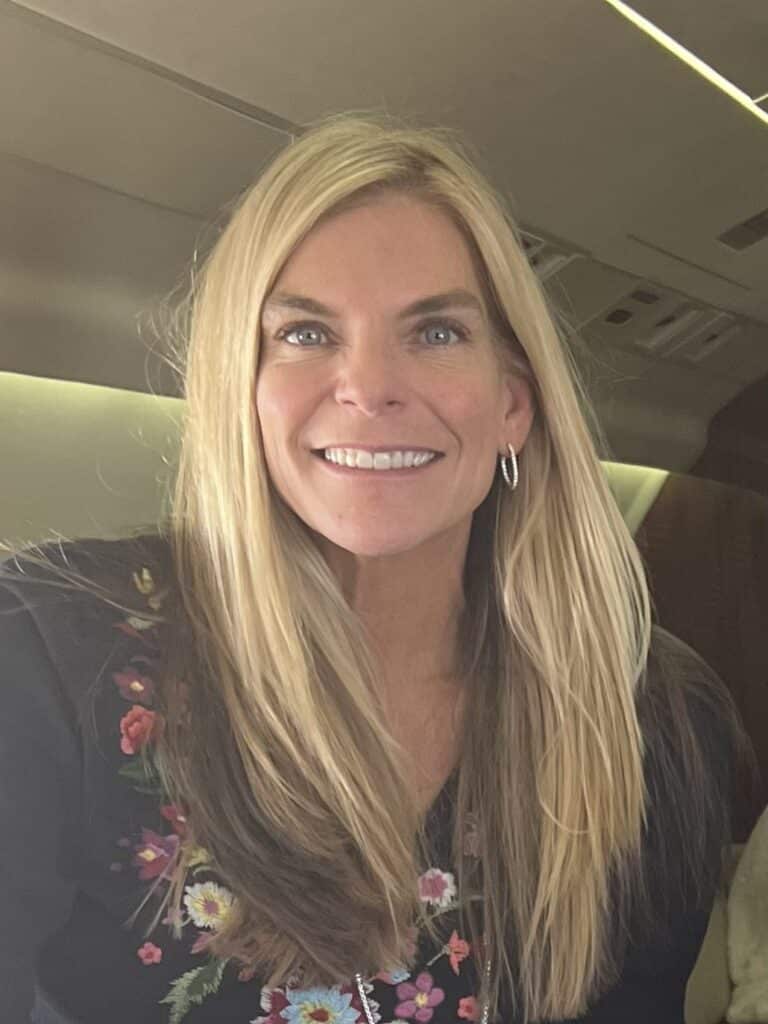 Kris Davis
Kristine Davis currently manages Avatar Investments L.P., a family-owned diversified investment company. Kris is the owner of The Vineyard at Florence, a retreat in the Texas Hill Country, and a partner in FAQ Capital. She also sits on several boards of companies where Avatar has made significant investments, including Prime Women Media. In addition, Kris serves on the international board for Mercy Ships as vice-chair and chairman of Wine to Water board of directors.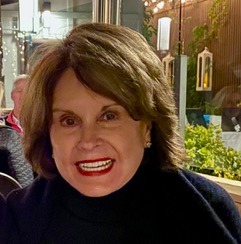 Deborah Kauffman
Deborah Kauffman is a successful residential and commercial real estate investor and owner, who has past management and buying experience with women's retail and luxury businesses. She is also a dedicated philanthropist, community volunteer, and a supporter of charities that include Susan G. Komen, the world's leading breast cancer organization; Knocking Out Parkinson's; the Tarrant County Food Bank; and Wine to Water, where she serves on the board of directors.
Diversity Advisory Council

Helen Giddings
Helen Giddings is President of Multiplex, Inc., and the founder and chair of the Women's Leadership Summit, an organization created to empower, strengthen, and transform African American women leaders. Helen served in the Texas House of Representatives for 26 years, chairing the business.

Previously, Giddings served as Vice President of Leadership Development at the Greater Dallas Chamber of Commerce and as an executive responsible for human resources for 11 states with Sears.

Giddings served in the Texas House of Representatives for 26 years. For three terms, she chaired the Business and Industry Committee. For several terms including her last term, she served on the House Appropriations Committee. Also, during her last term, she served as the Vice Chair of the State Affairs Committee and a member of the Calendars Committee. The Speaker of the House appointed her to the Texas Legislative Council Governing Board; the Supreme Court of Texas Permanent Judicial Commission for Children, Youth and Families; and the Joint Interim Committee to Study Alzheimer's Disease. Giddings also served as Chair of the Texas Legislative Black Caucus.

With a profound interest in the arts, Giddings has served on many boards including the African American Museum, Dallas Symphony Board, Dallas Summer Musicals, Dallas Historical Society, and the Dallas Theater Center. Her contributions led to the African American Museum naming a room in her honor.

Strongly committed to public service, she has served as the Board Chair of the Dallas Black Chamber of Commerce, Vice Chair of the Dallas Transit Board, member of the Dallas Planning Commission, member of the State Bar Grievance Committee, and member of the Dallas County Grand Jury. Giddings has served as President of the 1,600-member bipartisan National Foundation of Women Legislators. She also served on the executive committees of the Women's Legislative Network of the National Conference of State Legislators and the National Organization of Black Elected Legislative (NOBEL) Women.

Caren K. Lock
Caren K. Lock is the Regional VP and Associate General Counsel of TIAA and the primary interface on all legislative, executive, regulatory, and administrative matters for the South and Midwest regions. She co-founded The Orchid Giving Circle supporting social change in the North Texas Asian Community.

Her expertise includes board governance and risk, policy development, regulatory compliance, government relations, and crisis management.

Prior to joining TIAA, Caren was general counsel with a consumer financial company. Before entering the corporate world, Caren spent over a decade litigating complex business matters including copyright and trademark infringement, employment discrimination, shareholder and partnership disputes, aviation, and toxic tort.

Caren serves on The Dallas Mavericks Advisory Board, Dallas Holocaust and Human Rights Museum and President's Advisory Board of UT Southwestern Medical Center. She is the immediate Past President of The Dallas Assembly and the immediate Past Board Chair of The Texas Bar College. In 2015, Caren co-founded The Orchid Giving Circle provides community grants to support social change and services to the North Texas Asian Community. Her community engagement includes past service on multiple nonprofit and bar association boards including as Past Board Chair of the Texas Women's Foundation. The State Bar of Texas recently awarded her The Champion of Diversity Award for the Asian Pacific Interest Section.

Caren lives in Allen, Texas with her husband and mother. She is the proud mother of two adult sons and a rambunctious puppy.

Regina Montoya
Regina Montoya is the CEO and Chairperson of Regina T. Montoya, PLLC, Executive Director of the Tricolor Foundation, and a Commissioner on President Biden's Advisory Commission on Advancing Educational Equity, Excellence, and Economic Opportunity for Hispanics. She is a Harvard-trained attorney who has been recognized as one of the top lawyers in the country and is a former award-winning television commentator.

Regina is a Commissioner on President Biden's Advisory Commission on Advancing Educational Equity, Excellence, and Economic Opportunity for Hispanics. She served in the White House as an Assistant to President Bill Clinton and Director of the Office of Intergovernmental Affairs, and she was nominated by President Clinton to serve as a U.S. Representative to the 53rd Session of the General Assembly of the United Nations. Regina also served as the General Counsel at Children's Medical Center of Dallas.

A leader in the nonprofit community, Regina is the President and board member of the Texas Hispanic Policy Foundation. Additionally, she is a member of the Boards of Directors of the Mexican American Legal Defense and Educational Fund (MALDEF), Foreign Policy for America, Every Texan, National Development Council, Dallas Arboretum and Botanical Society, Inc. (Chair-elect of the Board), the Dallas Education Foundation and the Dallas College Foundation. She serves on the Advisory Boards of WiNGS (Chair), the Texas Book Festival, the Concilio, No Kid Hungry (National Leadership Council), Leaders of Color, The Alumni Society and HHM (formerly Healing Hands Ministries).

Regina earned her B.A. from Wellesley College, where she is a Trustee Emerita, and her J.D. from Harvard Law School.

Renea Jones
Renea Jones is the owner of a fourth-generation family farm in Tennessee. She serves on the National Federation of Independent Businesses Tennessee Advisory Board and previously on Gov. Haslams Rural Challenge 10 year strategic committee, Gov Lee's Economic Recovery Sub committee, and Gov. Lee's Food and Fiber Taskforce.
Renea is a well-respected farmer and community leader. Born and raised in Unicoi, Tennessee, she is the owner of a fourth-generation family farm that specializes in growing over 700 acres of tomatoes.
Renea served on the Unicoi County Board of Education for 12 years and as Chairman of the Board. She was elected President of the Tennessee School Boards Association (TSBA) in 2013.
She has a strong academic background in agriculture, having graduated from North Carolina State University with a B.S. in Horticultural Science and an M.S. in Crop Science.
Renea is a lifelong member of Tennessee Farm Bureau and currently serves as President of the Unicoi County Farm Bureau. She is a recent graduate of the Women's Communications Boot Camp hosted by the AFBA, and served as a member of the USDA Farm Service Agency state committee.
In her free time, Renea enjoys spending time with her family, including her two children, her daughter-in-law and her grandson. Her family is deeply involved in the farm, and they work together to ensure its success.
Renea is also committed to giving back to her community through a variety of organizations. She has served with Relay for Life of Unicoi County and is a member of the Unicoi County Chamber of Commerce. In addition, she serves as chairman of the Unicoi County GOP, the University of Tennessee Extension Advisory Board, is Chairman of the Unicoi County Soil Conservation District, and was recently appointed to the National Federation of Independent Businesses Tennessee Advisory Board.

Wendy Lopez
Wendy holds the position of Senior Vice President at AECOM, where she provides leadership and strategic direction for growth across all business lines in the Texas region. The Texas market signifies an annual revenue exceeding $300 million, encompassing 1200 staff members engaged in AECOM's Transportation, Water, Buildings + Places, Program Management, and Environment business sectors.

Beyond her AECOM responsibilities, Wendy actively engages in volunteer work aligned with her interests. Presently, she serves on the Boards of several esteemed organizations, including the Dallas Regional Chamber, the State Fair of Texas, the Texas Trees Foundation, the Dallas College Foundation Board, the Advisory Board of UTD's Center for Brain Health, and has held the position of Past President for the International Women's Forum – Dallas and The Dallas Assembly.

Wendy's dedication to entrepreneurship, math and science education, and community service has garnered local and national recognition. Holding the title of a registered professional engineer (PE) since 1984, she achieved the esteemed distinction of Fellow (FASCE) in the American Society of Civil Engineers in 2016, a recognition held by less than 3.5% of ASCE members. In 2019, Wendy was honored with the ENR Legacy Award for her extensive and accomplished career in the engineering field. Subsequently, in 2021, she received the Lifetime Achievement Award from the Texas Regional Hispanic Contractors Association. Wendy earned her master's degree in engineering and a bachelor's degree in civil engineering from the University of Louisiana at Lafayette. Her involvement extends to serving on the ULL Foundation Board, the Civil Engineering Advisory Board, and the College of Engineering Dean's Advisory Council (DAC).