Redefining the Prime Woman
PRiME is for the ageless generation of women who don't dress, think, or act like women in previous generations. We are unique. Just as our teen and adult lives did not mirror our mothers, neither do our lives at 50, 60, or 70.
Being entrepreneurial prime women ourselves, we launched PRiME as an online magazine that caters to just us!
PRiME is a lifestyle guide for living well – not just living long. We provide a fresh perspective through articles written by prime women for prime women on fashion, travel, fitness, beauty, finances, relationships and entertainment.
PRiME also offers expert career advice for those still in the professional world or venturing out to open their own business. Our network of successful career women who are at the top of their fields write regular articles on how to navigate to the executive suite and corporate boards.
Join other prime women at PRiME and subscribe today for weekly updates on new articles.
For sponsorship and advertising opportunities, please see our Media section.
The Women Behind PRiME

Dorthy Miller Shore
Dorthy leads Prime Women as the President and CEO. Previously, she was the founder and CEO of Miller Ad Agency, a 33 year old nationally known automotive and digital advertising agency. Her agency has won dozens of awards for creative excellence and, under her tender, the largest woman owned automotive agency in the U.S. Dorthy now serves as chairman of the board for Miller.

Jan is a well-known British entrepreneur who has successfully owned and operated a large number of businesses in very diverse sectors. Currently, Jan is Chairman of Bee Health Ltd, Rougemont Estates Ltd, Bacara Wealth Ltd, and Raven St. John Limited. Her many distinguished awards include Veuve Clicquot British Business Woman of the Year 1994, Yorkshire Woman of the Year 1995, OBE for Services to Industry 1997, and Conferred a Doctorate of Letters from Bradford University.

Valerie Freeman
Valerie is the CEO of Imprimis Group, Inc., BravoTech, Freeman+Leonard, ANSERTEAM, LLC, leading suppliers of staffing, recruiting, human resource and outsourcing services. Imprimis has been named one of the largest independently owned staffing services in Texas and ANSERTEAM has been named one of the top privately owned companies in the U.S. and fastest growing woman-owned firms for the last three years.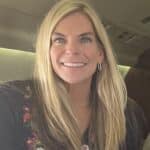 Kris Davis
Kristine Davis currently manages Avatar Investments L.P., a family-owned diversified investment company. Kris is the owner of The Vineyard at Florence, a retreat in the Texas Hill Country, and a partner in FAQ Capital. She also sits on several boards of companies where Avatar has made significant investments, including Prime Women Media. In addition, Kris serves on the international board for Mercy Ships as vice-chair and chairman of Wine to Water board of directors