For many women with thin hair, achieving cute short updos is almost a wishful thought. We are here to tell you that you can rock an updo style even with your short, thin hair. While we admit that it can be a struggle to create a short updo, with some proper tips and inspiration, you can pull off any updo hairstyle.
How To Make Your Hair Look Thicker
Before styling your hair into a short updo, consider these tips to help add volume, texture, and movement to your short, thin hair.
Air dry instead of blowdrying
In addition to causing breakage, blowdrying tends to make hair look even thinner and flatter. Instead, air dry to achieve a fuller look. If you must blow dry your hair, consider applying a volumizing product to your damp hair. We recommend the L'Oréal Paris Advanced Hairstyle BOOST IT Volume Inject Mousse. It will provide you with a long-lasting and fuller look, heat protection, and extra-strong hold.
Use a volumizing shampoo and conditioner
Wash your hair with volumizing shampoo and conditioner for natural fullness. We recommend trying the John Frieda Volume Lift Shampoo and John Frieda Volume Lift Lightweight Conditioner.
Consider using hair extensions
Hair extensions may also be a great option to help you achieve a fuller look when creating short updos. You can either add tape-in extensions, beaded extensions, or clip-in extensions.
Apply dry shampoo to the roots
Another quick tip to thicken your thin hair before rocking your short updo is to apply dry shampoo to the roots of your tresses. The dry shampoo will add volume to the roots giving the illusion of thick hair when you create the updo.
Is Layering Good For Thin Hair?
Yes, layered hair is good for adding volume to thin hair and giving off the illusion of texture. The varying lengths from the different layers make the hair look fuller and thicker. However, don't overdo the layers. Also, go for blunt cuts.
Best Updos for Short, Thin Hair
Check out these amazing short updos to freshen your look.
French Twist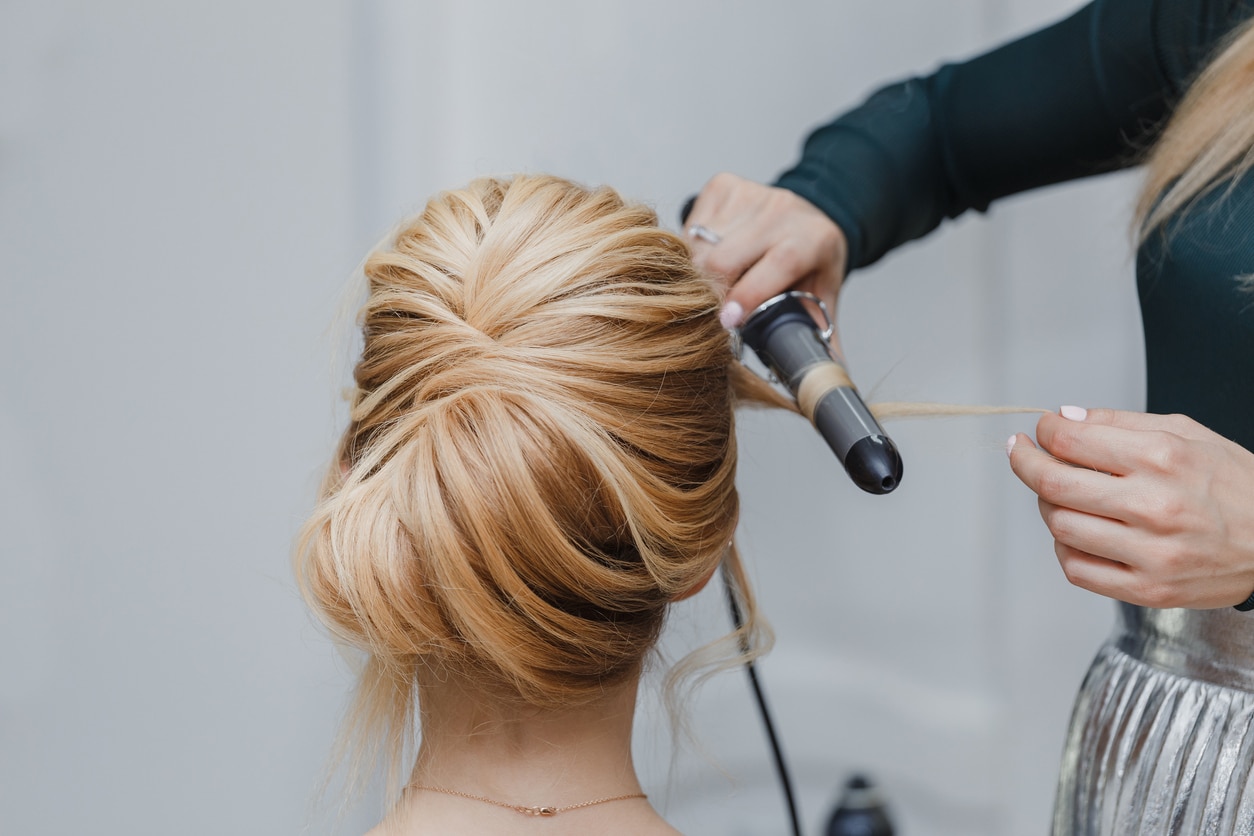 Even with short hair, you can still rock a French twist. It takes a bit of practice to master, but once you do, it's a pretty easy hairstyle for short hair. You can wear it to work or a special occasion.
Neck Length Chignon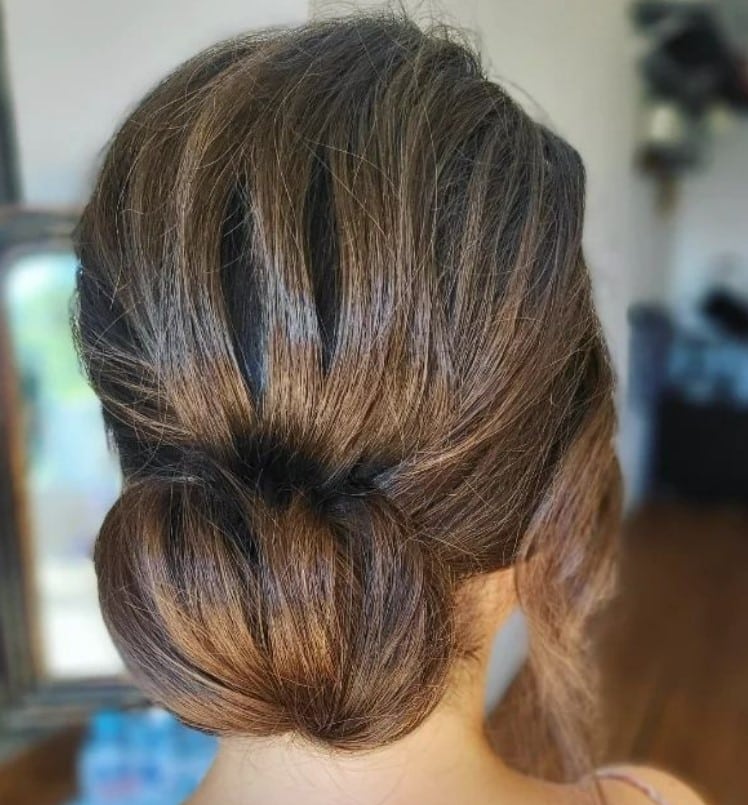 Chignon is no longer a style reserved for those with long hair. You can wear a chignon even with very short hair. This quick updo can be worn for any occasion, even formal events.
Braided Knotted Bun
Add a mysterious flair to your look with this braid knotted bun—a perfect style to show off your long slender neck.
Bridal Chignon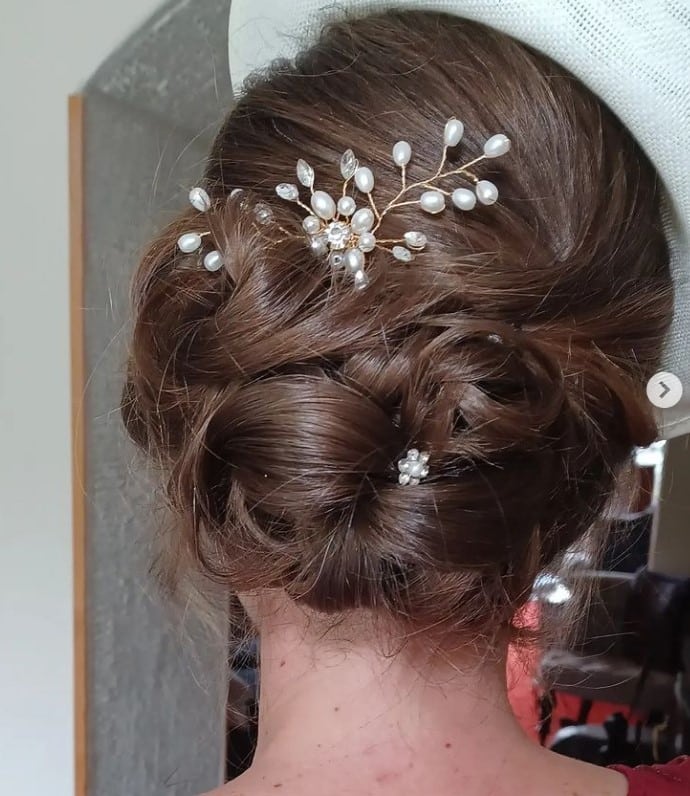 Look dashing in this perfectly executed bridal chignon. Curl and pin, then complete the look with pearl accessories.
Classic Low Bun With Side Bangs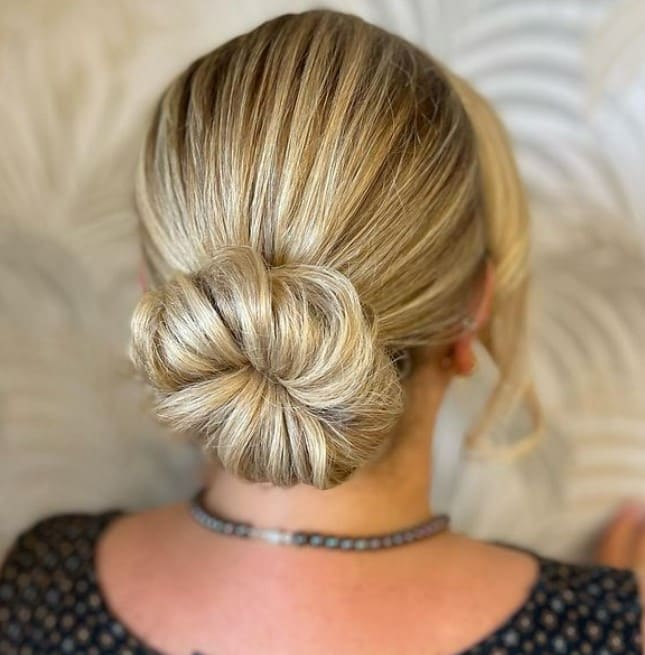 You can never go wrong with a classic bun, especially when combined with wavy side bangs. It's a score every time.
Sculpted Chignon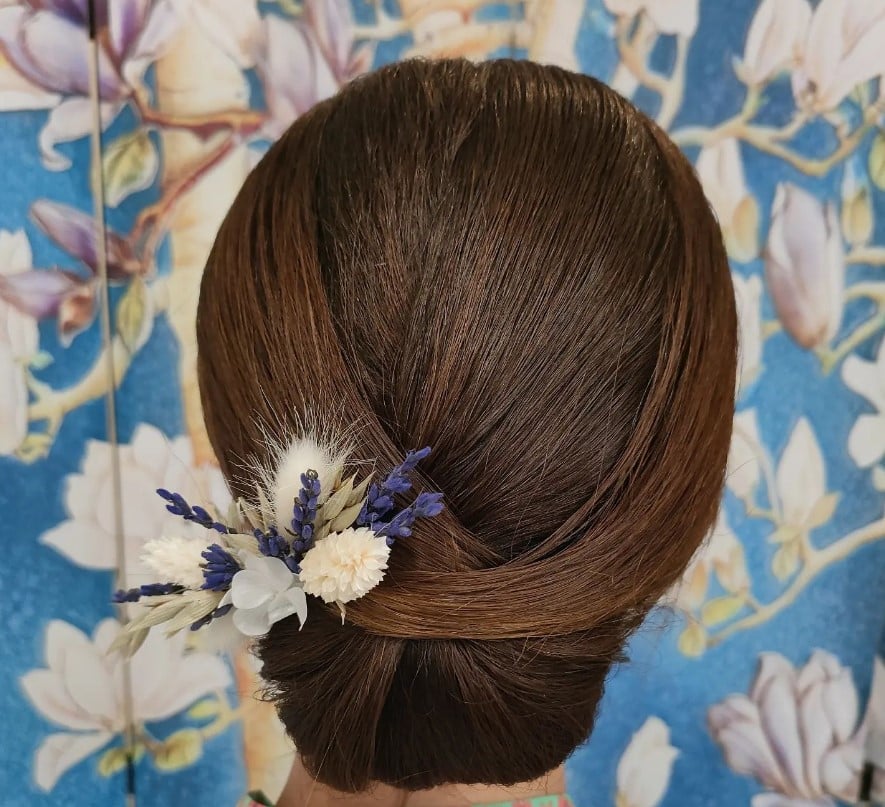 If you like your hair looking perfect, this is an incredible style. The perfectly done layers that form a low bun look elegant. Add a flower or accessory of your choice, and this will be a perfect chignon.
Elegant Low Bun With A Middle Part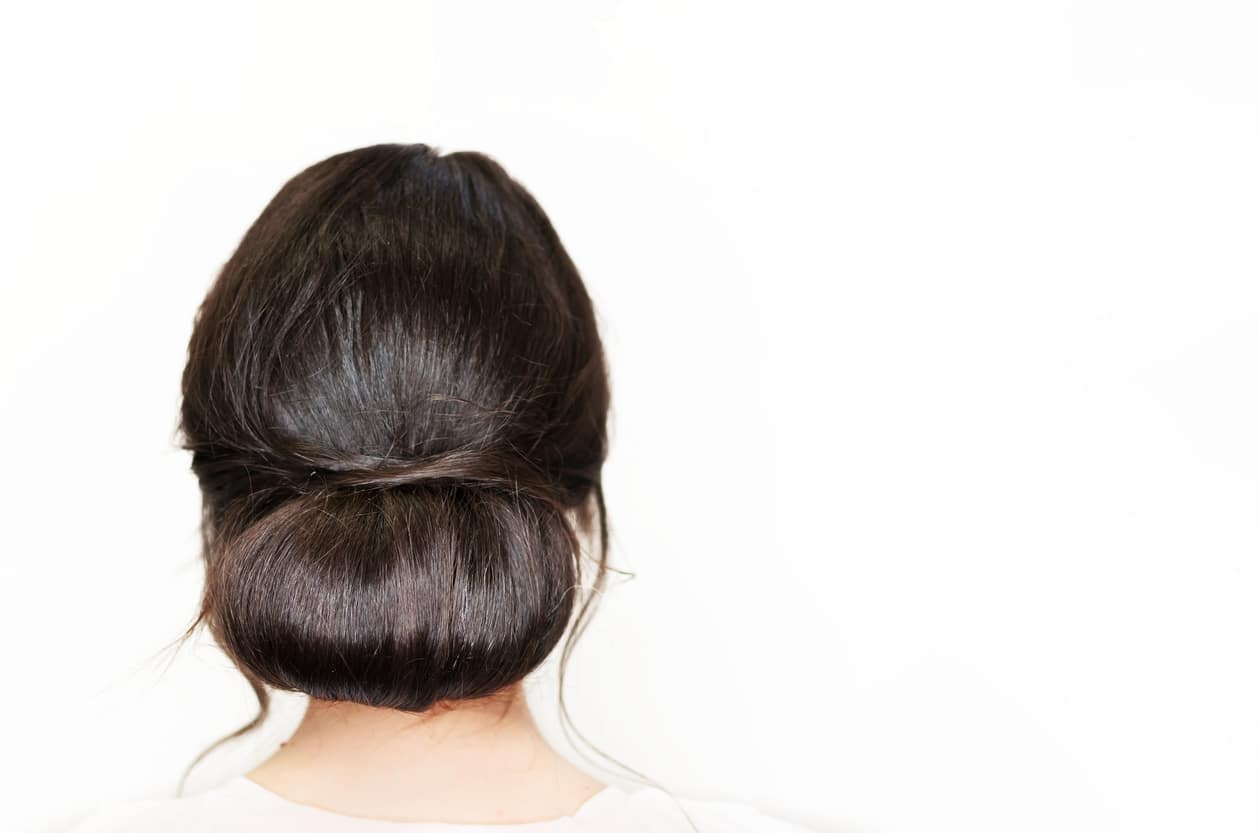 Here's an elegant hairstyle nabbed straight from the Hollywood red carpets. To achieve this look, you'll need a rat tail comb to make a precise middle parting.
Messy Low Bun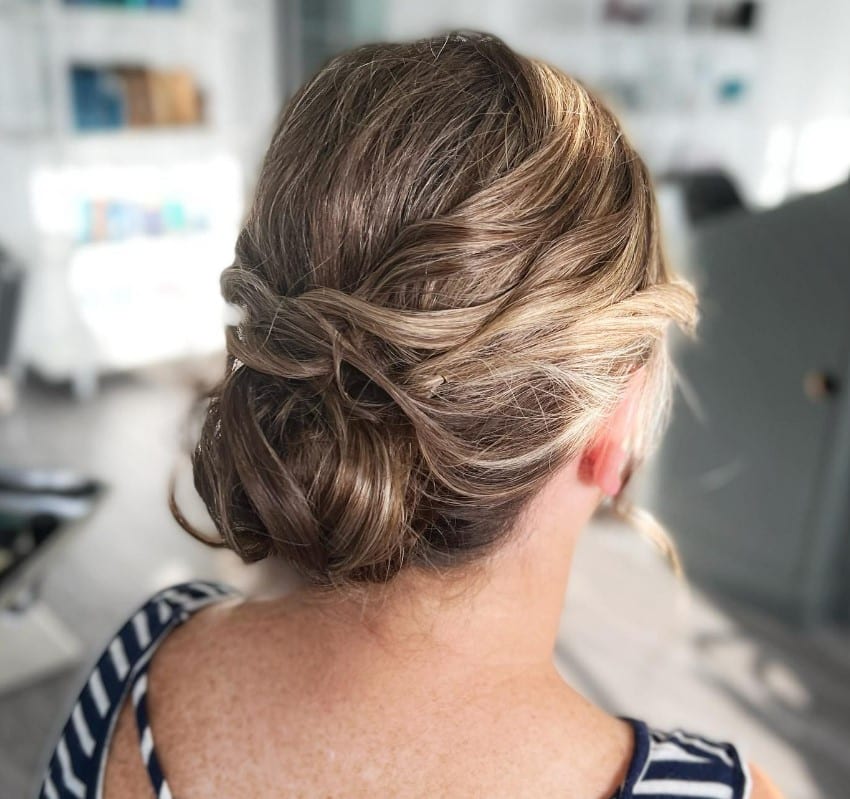 Join the messy movement with this low bun. The messy look gives a carefree vibe. Enjoy your casual or lazy day in this style.
Curl And Pin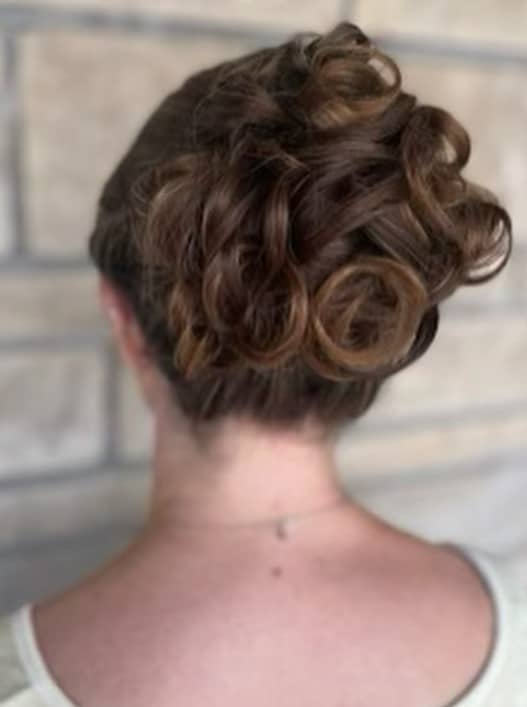 When creating an updo for your short, thin hair, it can be helpful to add curls to the bun. Curls naturally give an illusion of thick hair. Because the hair is short, use the curl and pin technique.
Top Knot Bun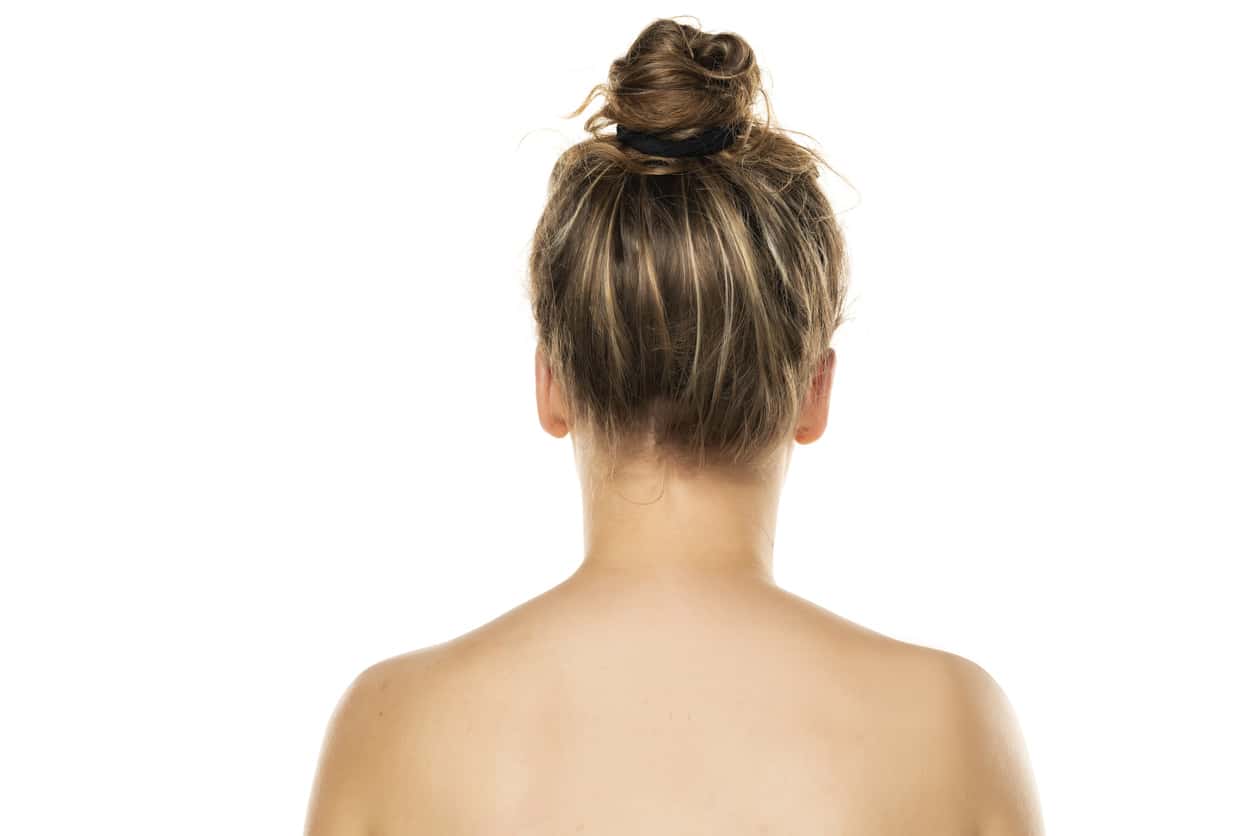 Despite what some may think, you actually can create a top knot with short hair. Forget the tight and sleek knotted buns. Try the messy top knot instead. The layers created from the messy look will give your hair some texture.
French Fishtail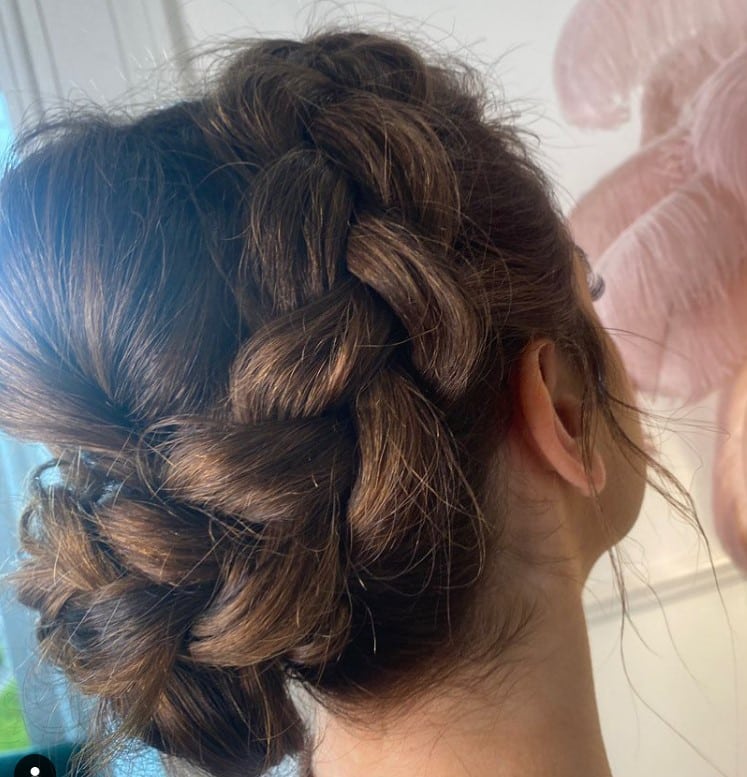 Got an occasion you want to impress? A French fishtail braided updo is a worthy consideration. It's not only full of texture but also looks chic and stunning.
Space Buns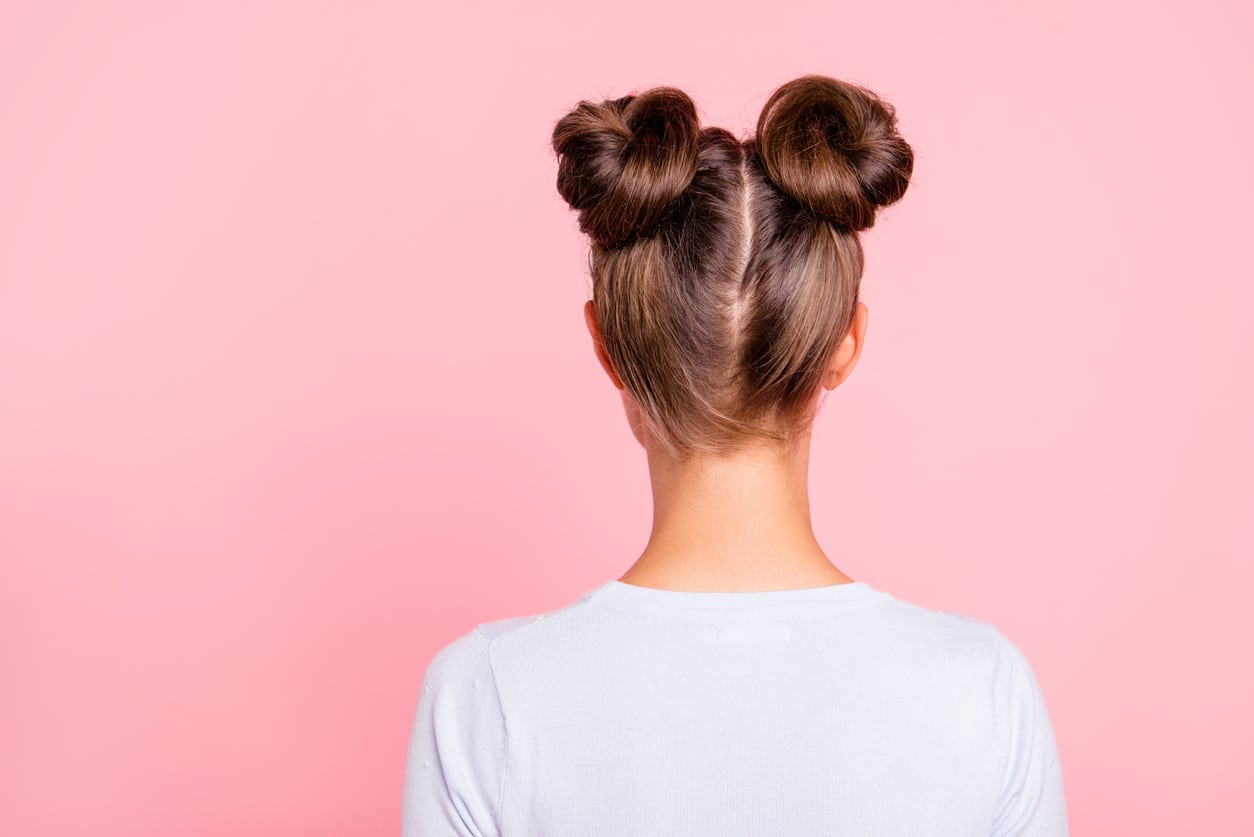 Aren't these space buns cute and gorgeous? You can make this look more complex by adding braids to wrap around the buns, making them look plumper.
Get the Look: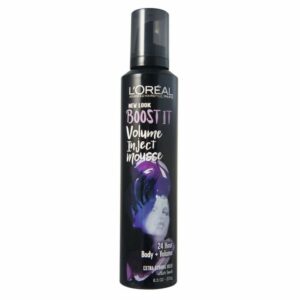 Read More:
5 Best Volumizing Haircuts For Thin Hair
Camouflage Grays with This Celebrity Favorite Hair Product