Women's Blazers – Wear Them Over Everything This Fall
In case you don't know, women's blazers are strong in a big kind of way this season. While the blazer has always been the go-to item for work, they now show up at casual get-togethers and dressy dinner parties. You'll see celebrities donning a blazer over their evening gowns on the red carpet. Blazers have never really gone out of style, but they do seem to take a more or less prominent role each year. Fortunately for those of us who care less about what the 30 somethings are wearing and more about the fashion over 50 style, the blazer has made a huge comeback this fall.
What we love about the new blazers for this year is the diversity of patterns and styles. You can choose a basic double-breasted (very BIG this year) in white or black that you could wear with most every item in your closet, or choose a pattern (hello plaid!) or color that's hot this year – like mustard yellow to add new life to your wardrobe.
SOLID BLAZERS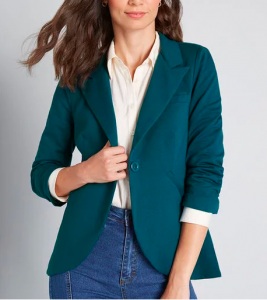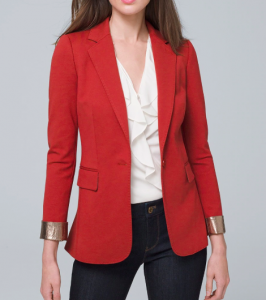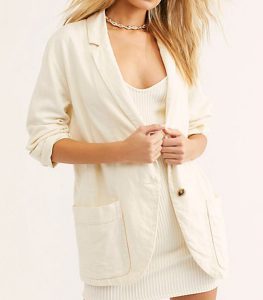 PLAID BLAZERS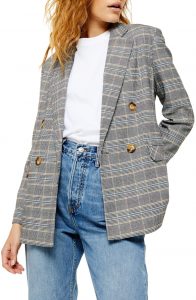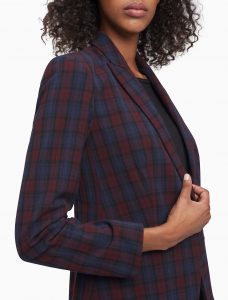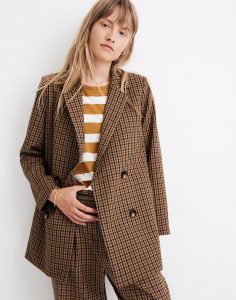 TWEED BLAZERS
PATTERNED BLAZERS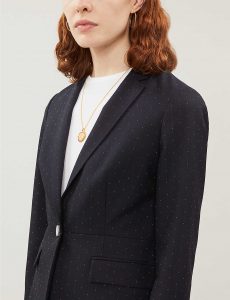 A blazer makes the perfect pairing with a floral printed dress or a pretty camisole and midi pleated skirt to soften a highly tailored cut. A long blazer is also great to throw over a pair of jeans or treggings, hiding your butt and crotch, yet you're still ultra comfortable.
LONG BLAZERS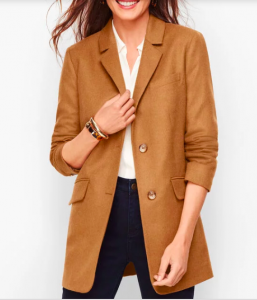 You should also spend more money on a blazer than other items in your closet. They will never be dated, never lose their versatility and will always be your go-to-piece when you want to present a polished look – even when being casual. Other than your winter coat, classic items like these blazers should be where you spend more of your fashion dollars.
PINSTRIPE BLAZERS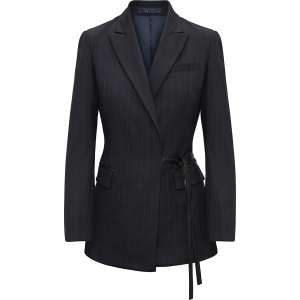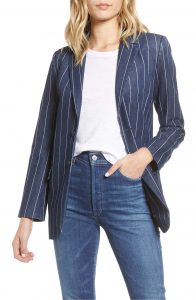 Whether you choose a fitted, classic, oversized, or boyfriend style, you'll find infinite ways to wear them casually or jauntily for business all season long.
>READ: HOW TO WEAR LEATHER THIS YEAR AND LOOK MODERN AT 50+