One gray hair can turn into a legion seemingly overnight, and though embracing the gray can be empowering, the process of getting to that mindset can be a tough one. Even tougher: ditching the dye and growing in your natural color. There is no "best" way to go gray — only the way you can get through the next 18 to 24 months.
Growing Out Gray Hair – 5 Ways to go Gray
Behold your options.
White Knuckle the Skunk Stripe
That line of white increasing in thickness along your part? It's no sassy silver streak, that's for sure. If you're brave and okay with tossing on a hat when the going gets tough, you can grow it out — but those first few inches can be doozy to look at. Treat yourself to frequent haircuts — a couple of inches here, a couple of inches there — until the gray dominates, and eventually your dyed mane is but a distant memory.
Spray Your Roots
Only a temporary measure, root spray is immediate and costs very little. Choose a spray, powder, or stick that matches your natural color, then apply it only to the gray hair that sprouts along your part and hairline. Voila! You're good to go until your next shower. We have some suggestions.
Get a Few Lowlights — or Highlights
If you're a brunette with stark white coming in, a few lowlights will help the eye adjust to the line of regrowth and soften the shock when you look in the mirror. Highlights do the same for a bleach blonde facing a darker shade of silver. To create a diffused transition from gray to your natural color, you'll still need to visit your colorist every six to eight weeks about two to three times.
Lighten Up All Over
While some opt to camouflage grays with highlights and lowlights, some have had luck getting their hair stripped and re-dyed a shade that is close to their own natural gray. The danger here is in extreme damage to your tresses. Proceed with caution.
Go Super Short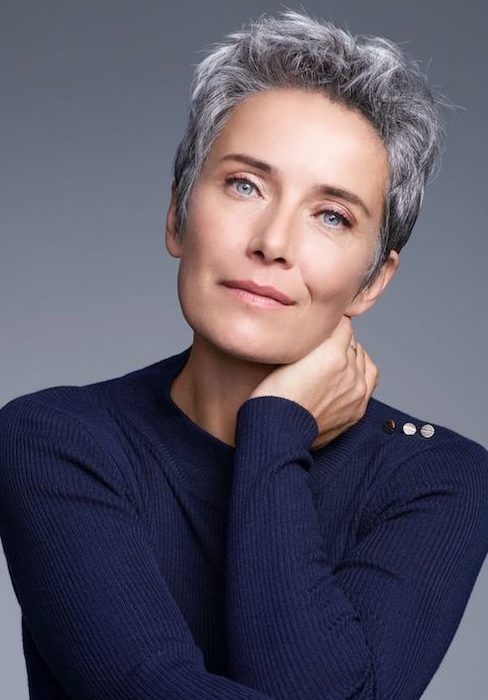 If you feel like you have the face — and the constitution — for a very short cut, then this method's for you. Allow your gray hair to grow a few inches and then get a pixie haircut. If this is what you're thinking, have an honest conversation with your stylist before committing: A pixie cut takes upkeep if you love it and a looong time to grow out if you don't.
Have you made the transition to gray? If so what are your tips for others trying to do the same? Leave your suggestions in the comments below.
Featured Photo: Johnny Greig; model: Silvina Neder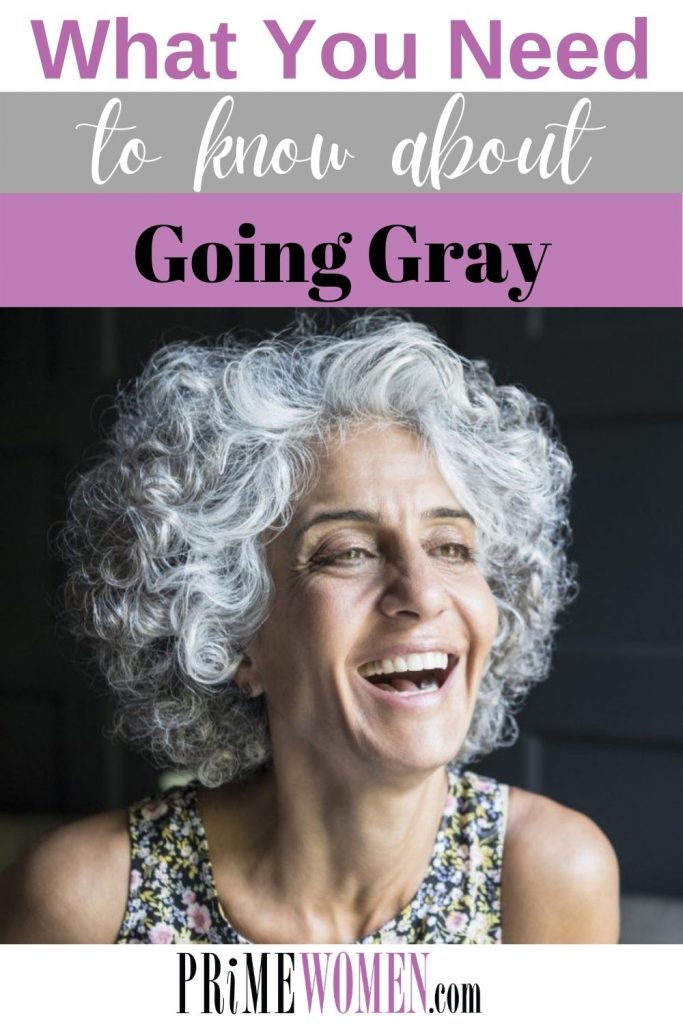 Read Next:6 Great Shampoos for Gray HairThe Best Deep Conditioning Treatments for Gray HairHow to Soften Coarse Gray Hair