Everyone has must-haves they can't live without. Prime Women thought it would be a great idea if we compiled a list of the top 5 must-haves we have in our wardrobe, home, and beauty routine. There's no doubt that there are many things we would agree on when it comes to products that make our lives easier, but even though we may have some things in common, we're excited to hear about products/items that we didn't know about and would love to try.
Here are our top 5 must-haves that each member of the Prime Women team can't live without.
Dorthy
I use this serum on my face every morning. A bottle will last a couple of months, and it's worth every penny. Obagi's serum is a little richer than SkinCeuticals and costs less. Make sure you buy the 20% concentration.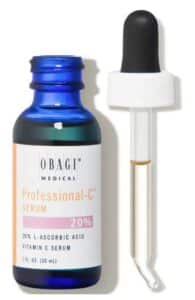 These are described as leggings, but they are really pants that fit beautifully. I've owned a black pair for eight years, and they still look brand new. They are a quality knit, so I typically wear them when it's a little cooler. If you like to buy investment pieces that never go out of style and last forever, buy these Akris pants!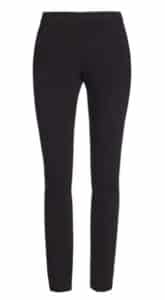 If you are like me and have developed very sensitive skin as you've aged, you will love barrier cream. My dermatologist recommended it, and I bought it from her, but you can find it in many places. I use it on areas of my face where I'm especially sensitive to the sun, and it beats everything I've tried. And since it's also a recovery cream, it will significantly improve damaged skin.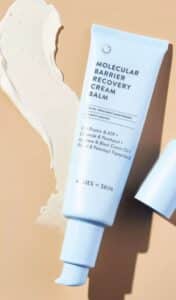 This is another product recommended by my dermatologist. Albolene is one of the least expensive products you could ever use on your face; a big jar sells for under $13 and lasts forever. It's very rich, so after removing my makeup with Albolene, I take a damp cloth, go over my face, and then apply my night cream (CeraVe – another inexpensive drugstore item).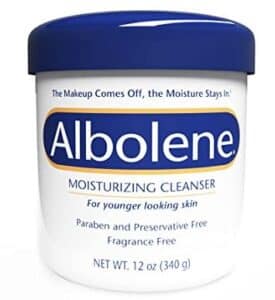 There's nothing like having a versatile wrap on hand when you need an extra layer for warmth or want to hide bare arms. I own several, but two cashmere ones are my go-to wraps. One is a little heavier weight in black for cooler weather, and the other is a lightweight cashmere in cream for spring and summer. Again, think investment piece and buy the most expensive one you can afford. They will last you forever.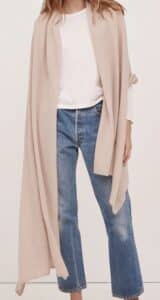 Meagan
I love these tinted lip glosses at Bath and Body Works. They double as chapstick and freshen your breath a little because they have a hint of mint in them.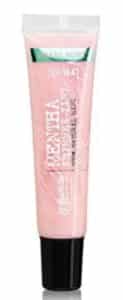 Opening packages is the worst. This handy tool plows right through any type of packaging.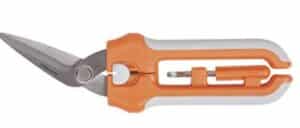 Never struggle to open a jar again. This handy gadget will help you budge any difficult lid in no time.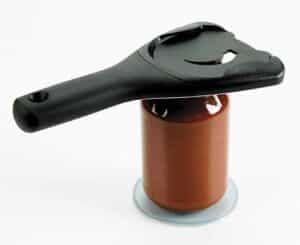 I switched to a clothing steamer years ago, and I will never iron clothes again. It's fast, and it works great!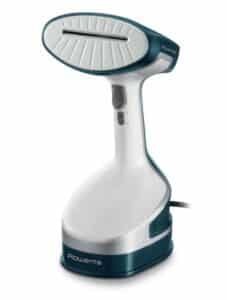 Another product I've used forever is the apricot scrub by St. Ives, and I use it one to two times a week. I love the way my face feels after using it, and it's ideal for changing climates when traveling and your face feels different.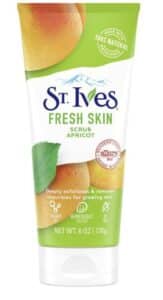 Sarah
I love these jeans. I love them so much I have two pairs in the exact same size and color. They go great with everything and have just a tiny bit of stretch that makes them fit perfectly without getting baggy between washes. Plus, they are high enough that I don't have a gap in the back when I bend over and long enough to go with my favorite boots.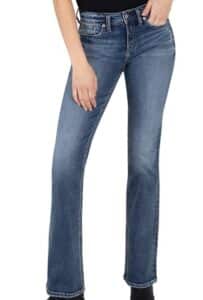 I have thin, fine hair, and it is difficult to find products that won't weigh it down. This is the best styling product I can find for my hair type; it's lightweight and lasts all day.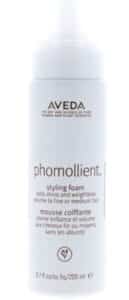 I received this sweater as a gift for Christmas a few years back and initially didn't love it. However, it's grown to be my favorite sweater (and I have a ton of cardigans) because it goes great with a pair of jeans (see the Silver Jeans above) when I'm out and about or is perfectly cozy when I'm working in the office. In fact, I'm wearing it right now.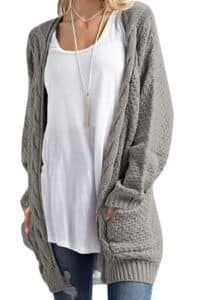 The first thing I do when I wake up in the morning is put on my Apple Watch for fear of missing out on even a single step. I love that it tracks my exercise, reminds me to 'get up!' every hour, and allows me to keep track of text messages when my phone isn't nearby. My favorite feature? It has an option that will ding my phone when I misplace it, which saves me a lot of stress and time spent searching for it.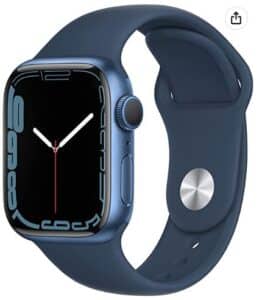 One of the best parts of my day is taking my Golden Retriever, Scout, for a walk. He's the best dog ever, but it's become increasingly difficult to control him when we're out on walks as he's gotten bigger. This hands-free dog leash made my life much easier. Now when we walk, I don't have to continuously pull on the leash, and the attached pouch is great for carrying my phone and doggy bags. Maybe I'll even start running with him one day, but let's not get ahead of ourselves.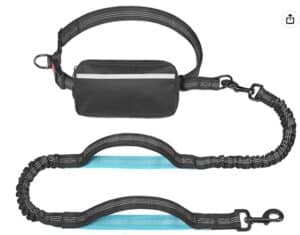 Stacy
My Bamboo Sheets from COZY Earth make me feel like I'm at a fancy hotel. They are made from 100% viscose from bamboo and, with each washing, have become softer and softer – pure heaven. These sheets were a splurge, but I find them to be a total bargain given that I use them daily, week after week, and their breathable fabric is moist-wicking and helps me stay cool through even my worst hot flashes.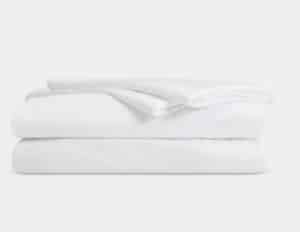 My personal goal is to exercise five times a week, be it an intense workout class or a leisurely stroll around my neighborhood I need to move. My go-to sports bra is the Under Armour Mid Sports Bra. It's easy to get in and out of, super comfortable, and hasn't lost its shape after repeated washing and the occasional trip in the dryer.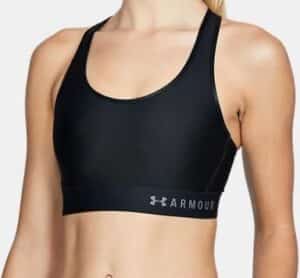 I never considered myself "organized" – not at work and definitely not at home. However, after purchasing a few iDesign Pantry Bins from The Container Store, I am proud to show off my pantry to anyone who will look. See below for a real image of my grown-up pantry.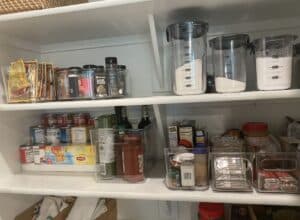 Best panties ever.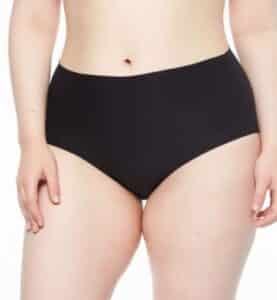 Living in a different state than my kids and grandkids has been hard because I'm missing out on the big and little events in their daily lives. To help us stay connected, our kids gave us the Nixplay digital photo frame for Christmas. While we still miss the in-person hugs, impromptu talks, and the sound of our grandkids' laughs and giggles, this frame allows everyone in the family to upload photos and share their day. Pure Joy!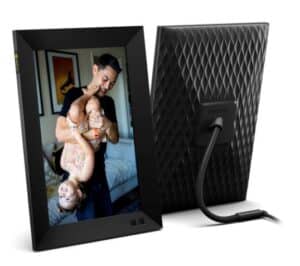 Kelsey
Everyone beyond the age of 18 needs to wear sunscreen daily. This tinted base makes it easy because you don't even need to wear any foundation. This sunscreen isn't oily, and the bottle lasts forever!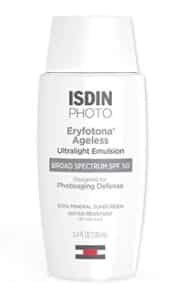 This top is perfect for women with larger breasts. It has divots on the side of your breast to help shape your ladies so that you don't look pregnant! I have this top in about 8 different colors because it is affordable and stylish.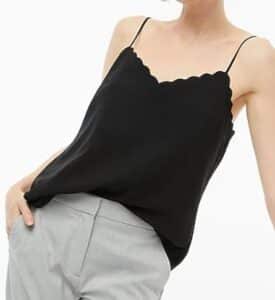 While Rue 21 is a place your kids and grandkids shop, I have found that their skinny jeans have just the right amount of stretch to them! They're fashionable and affordable!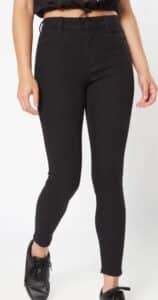 If you have a furry friend, you know all about this brand. I prefer these balls over the felt ones because my pup tends to destroy the felt ones within a matter of hours. These last months….. or at least until your pup drops it in the storm cellar.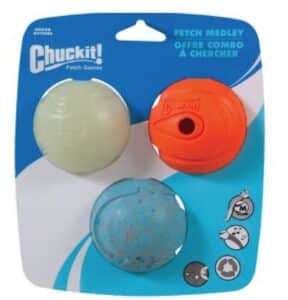 These sunglasses are the perfect go-to as they can be dressed up or dressed down to fit any occasion.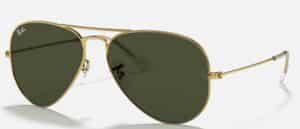 That wraps up the top 5 must-have things for each member of the Prime Women team. Did you see anything on our lists that stuck out to you? Did you find a new favorite, or at least have your interest piqued? If you've got a favorite item that you think we could check out, let us know at [email protected].
Read Next:
Sensationally Sleek: Slip Dresses
Our 12 Favorite Luxury Crossbody Bags