Before we share our selections for the top fashion blogs for women over 50, we think it appropriate to explain our mission. PrimeWomen.com was conceived as the response to a world of publications targeting women in their 20s and 30s -women just beginning their careers and finding their way in life, experimenting with fashion and trends. The ones to whom the fashion designers market shamelessly. At PRiME, we wanted to acknowledge and celebrate the fact those other publications seemed to conveniently overlook: The Prime Women generation spends $400 million more annually on consumer goods and services than any other generation. She is smart, successful and savvy. She has the financial stability to travel, invest, and be selective in her purchasing power.
Style Knows No Age
The Prime Woman is also fashionable. She wants to dress for the body she has, and is discriminating in her taste. We created Prime Shop to cater to these women, our readers and subscribers. You can find fashion focused particularly on our ageless generation, like the all black pieces you need in your wardrobe, and the most flattering jeans for our figures. It appears some fashion designers are also recognizing the potential influence of mature women and that fashion over 50 is a market they can't afford to ignore. Recently, during London Fashion Week, designer Simone Rocha featured a three generation cast in her catwalk. In New York, The Row included models in their 40s, as did Michael Kors. It's no wonder so many smart women have taken up the over 50 fashion baton and created blogs that rival the popularity of the 20 and 30-something fashionistas.
Our Top Fashion Bloggers
We want to celebrate some of the bloggers who inspire Prime Women. These ladies are dynamic, fearless, and fabulous. AND their blogs are changing the way we look at fashion over 50. Let us introduce you to what we consider to be the top fashion blogs for women over 50.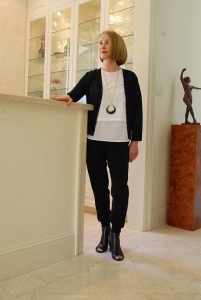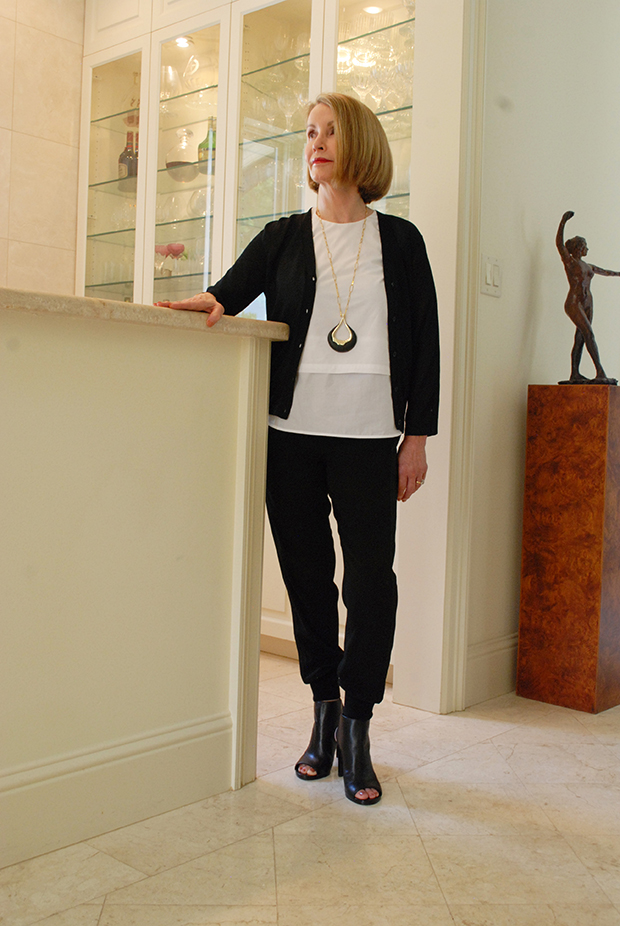 Not to be completely shameless, but we do have to brag about our bloggers at PRiME who are passionate about fashion over 50. The publication began in 2014, and has been gathering a loyal following of fans ever since. Prime founder, Dorthy Miller Shore, with her classic style that is elegantly effortless has a collection of fashion over 50 posts including:
 Flattering Jeans for Women Over 50, 
Wardrobe Essentials for the Ageless Woman
The Basic Pieces for an All Black Wardrobe
Timeless Fashion: Chanel Pearls.
Then, Prime has the fashion expertise of Judy Ninman, owner/designer for her own namesake couture company, to the latest trends and how to wear them according to Wendi McGowan-Ellis; to editor in chief Ann Franks, with her regular column on wardrobe essentials for the prime woman. These ladies are fanatics about fashion and spreading the word that style knows no age.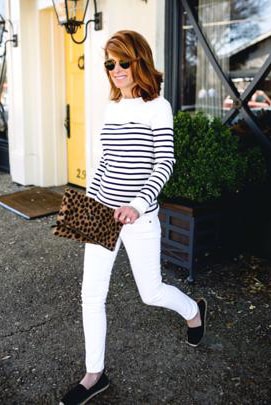 Cathy Williamson began her blog, The Middle Page, in 2013. She says she has always had a passion for fashion and beautiful things, which is evident as you peruse her posts and "Shop With Me" page. From the photography, to the style choices she makes in her Beauty, Home and Fashion categories, Cathy is someone you'll want to follow. Her writing makes her feel like a friend. A friend with stellar taste and whose advice you trust. Check out her Chic at Every Age fashion posts, where she partners with other bloggers ranging in age from the 20s to 50s.
Susan Blakey was ahead of the curve, you might say, in launching her blog, Une Femme d'um Certain Age, after noting the absence of conversation about style for women over 50. Susan's style exudes a Paris sensibility. She looks effortlessly chic, with that air of confidence that comes with knowing who you are and not trying to impress everyone. Her fashion blog has expanded to include travel wardrobes and destinations. Escape with Susan and embrace her joie de vivre.

Beth Djalali celebrated her third blogiversary in March 2017. She has an ever increasing following, perhaps due to her down to earth, practical style. Beth encourages others to find their own personal style – that confident feeling that adds the perfect accent to whatever you wear. She has been a style blogger for Chicos, was photographed wearing their clothes and interviewed about her style. 

No list of top fashion blogs for women over 50 would be complete without mentioning Jennifer Connolly, a California-based Certified Image Consultant who initially started blogging to complement her work. While fashion blogs for mature women were fairly rare when she started five years ago, now the field is burgeoning, she says. "We're the new fashion magazine for women our age," Connolly says. "I started my blog to assist women online with free advice that I was charging my real life clients. There's nothing out there in print for our age. It's logical for it to end up on the internet."
Six years ago, Susan Street was 50 pounds overweight. It was time to make a change. She stopped eating all processed foods and meat. Six months later, she was 45 pounds lighter and looking for a new wardrobe. "Nothing in my closet fit any more," she says, "not even my shoes."
Her blog about fashion over 50 was created specifically to help other women avoid the mistakes she made. "I thought other people might learn something from this," she says. "You lose your way fashion-wise taking care of kids and aging parents. I thought maybe I could save people some steps if I shared what I learned." Street describes her 50+ style as modern and feminine with "a little rocker edge. It's a little bit more sophisticated than I wore most of my life," she says.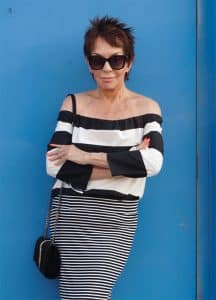 According to Dorrie Jacobson, Senior Style Bible was created to inspire a more modern approach to fashion. Dorrie is a retired Playboy Bunny, model, make-up artist and is considered an expert on aging with style. She is launching a lifestyle brand that celebrates older women. Dorrie is quoted as saying, "It's important to have a signature style that is modern, fashionable and most importantly, still turns heads. My heart still skips a beat when I spy something I adore. If fashion has the power to do that, I'm happy to grow old, as long as I can do it looking great."
We hope you take a look at these Top Blogs for Women and share your favorites with us. Oh, and let's take a moment to give an approving wink to Michael Kors, who, after his show at New York Fashion Week said:
"I think I'm just going to work with the 'adults' from now on – they are so strong and powerful."
You better believe it!