OK — let's just be completely honest for a minute and all agree that Asian women have amazing skin that defies time and gravity! They take excellent care of themselves and their skin is what is in vogue, whereas some American beauty trends are only skin deep. The root of their beauty style is skincare itself and includes fresh-faced blossoming cheeks and bee-stung lips. Let's check out what these amazing women are using and see if we can't pick up a few Korean beauty tips like slugging!
5 Korean Beauty Tips & Tricks
1. The 10-second rule
I know what you are thinking about the 10-second rule…but it's not that haha! This is a trick where you tone and moisturize your face within 10 seconds of getting out of the shower. Sound a little gimmicky? There is actually quite a bit of logic involved. Whenever you are in the shower it acts as a sauna, opening up all of your beautiful pores. When those pores are open, primed, and ready: You are giving them the goods they want at the best time possible. Your moisturizer will travel further and be more effective this way — giving you that deep glow and important hydration. What a great way to start the day!
2. Cleanse Times 2
This little gem is a great way to rid your face of the ickiness of the day! Even if we don't wear makeup, our skin is picking up all sorts of toxins and pollutants from the environment that can prematurely age us. We all get a little dirty and sweaty even if we don't see it. How many times have you washed your face and toned afterwards only to pull the cotton ball away and see ALL of the grossness left behind? The double cleanse method is a sure-fire way to banish all the dirt and germs. With the right cleansers, it won't dry out mature skin as one could assume!
That's because the first step is a cleansing oil: Wet your face and massage it in to break up all of the makeup and grime, then rinse and follow with a gentle foaming cleanser to get the rest! It is an extra step, but it can be extra hydrating and your skin will thank you. Remember to find a Foamy cleanser that works best for your skin type.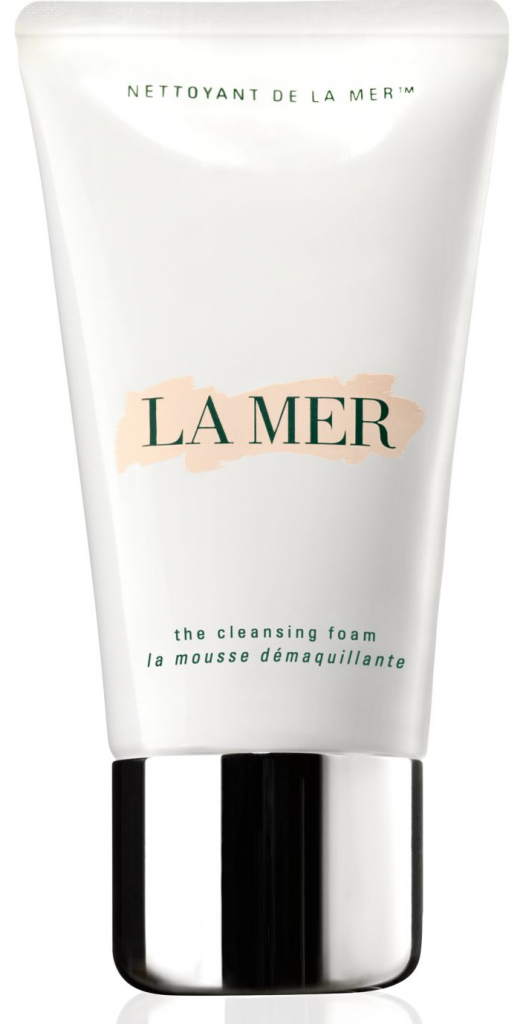 La Mer, The Cleansing Foam (great for dry skin) | $95
Also available in travel size | $25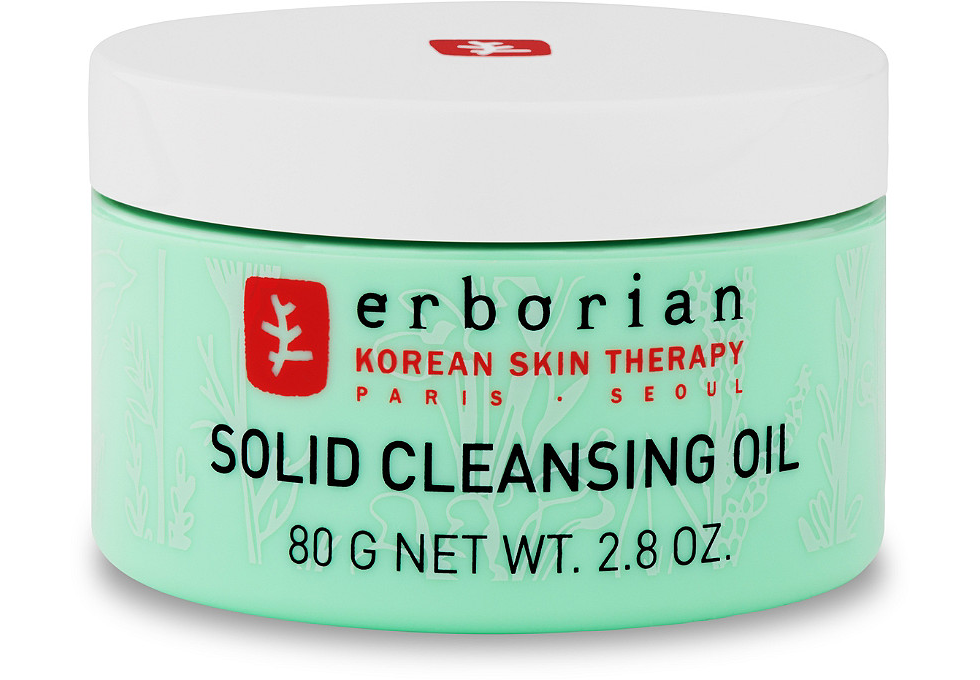 Erborian, Solid Cleansing Oil – Coconut Oil Makeup Remover | $39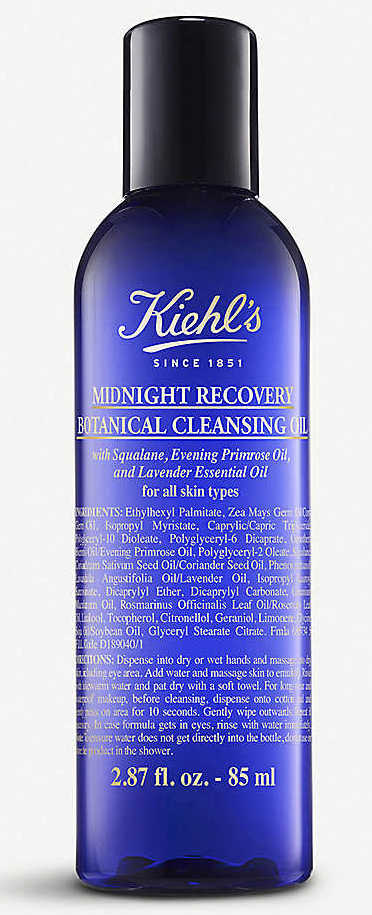 Kiehl's, Midnight Recovery Botanical Cleansing Oil | $32
3. Knead to boost!
Have you heard the new saying "Sitting is the new smoking"? Well, that is the same for your skin. We need movement to keep it healthy and have that intrinsic radiance shine forth! Korean ladies have come up with little face massage exercises to promote circulation, firm up skin, and keep everything moisturized to high heaven.
Take a dollop of your favorite moisturizer and add a serum for a little boost. When applying the compound, make sure you are rubbing upwards and away from the center of the face in small circles. Use your fingertips to massage pressure points in the face as well as your temples and in between your eyes.
There is a multitude of different ways to do these massages. There are books available like "The Korean Skincare Bible: The ultimate guide to K-Beauty" if you want to add some tricks up your sleeve. It feels amazing and really is a great way to treat yourself when starting or ending your day.
4. Let's root for the root!
The Koreans have been using ginseng for health and beauty for hundreds of years. It is a natural antioxidant and can actually help with aging and wrinkles. It acts like caffeine for the skin too, boosting circulation to brighten your overall complexion's glow and even out hyper-pigmentation (bye-bye dark under-eye circles)! Puffiness? Who needs it? This stuff is also a natural anti-inflammatory. This little panacea for the face and body is exactly what we all need in our daily lives.
You can incorporate this stuff into your beauty routine in so many ways. Sheet masks, creams, face washes, even makeup! Here are a few products we love.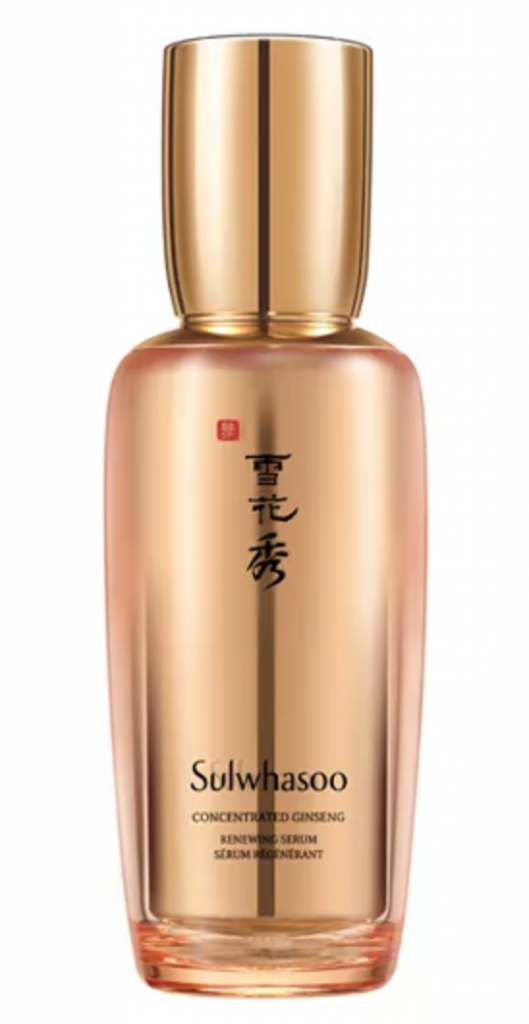 Sulwhasoo, Concentrated Ginseng Renewing Serum | $250
Origins Gin-zing™ Collection-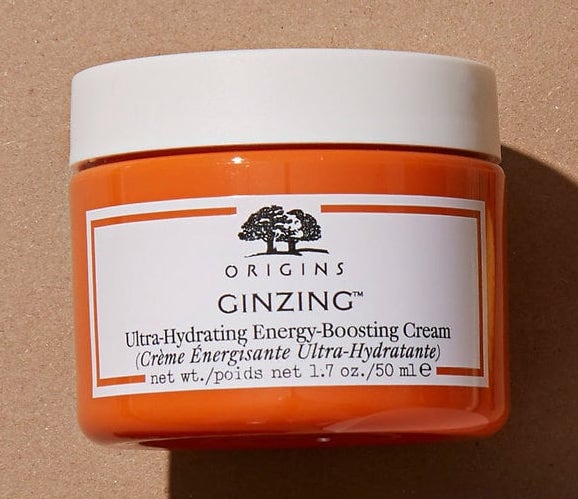 Ultra-Hydrating Energy-Boosting Cream |$30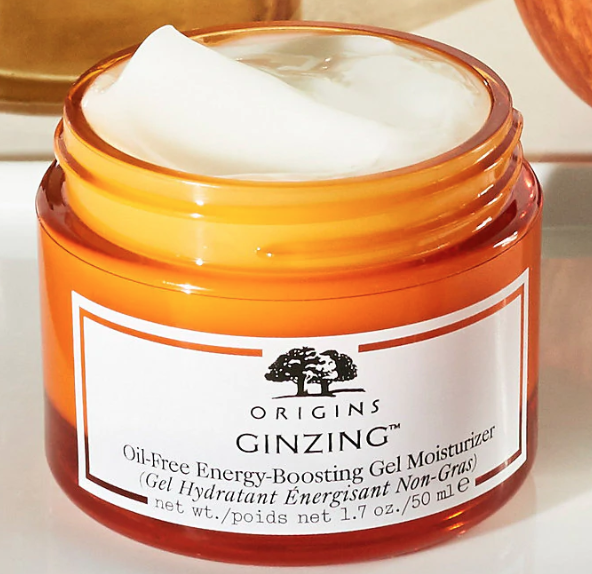 Oil-Free Energy Boosting Gel Moisturizer | $30

Refreshing Eye Cream to Brighten and Depuff Mini | $25
5. Slugging
Of all the Korean beauty tips, slugging might take some getting used to. I'm sure you have noticed that a huge trend right now is in face masks. These are a great, non-messy way to add a boost of hydration (or whatever we need) to our lives. If you look at most hydrating Korean face masks you will notice one ingredient in common; snail secretion! Snail mucin, mucus, slime…whatever you want to call it, it is in high demand right now and it's pretty amazing.
As it turns out, this secretion is chock-full of goodies for your skin like peptides, hyaluronic acid, and even glycolic acid. It can really hydrate your skin and help with fine lines and wrinkles. It helps with anti-aging while having healing properties. Also, bonus, the snails are not hurt while they are gathering the mucus.
There is a plastic surgeon in New York that charges $400 for an "Escarglow" facial and it is all the rage. There are many local spas though that do offer snail mucus facials as well. Not wanting to break the bank? Here are some great masks to stock up on to keep your visage hydrated for the chilly months ahead!
Mizon, All-In-One Snail Repair Cream | $17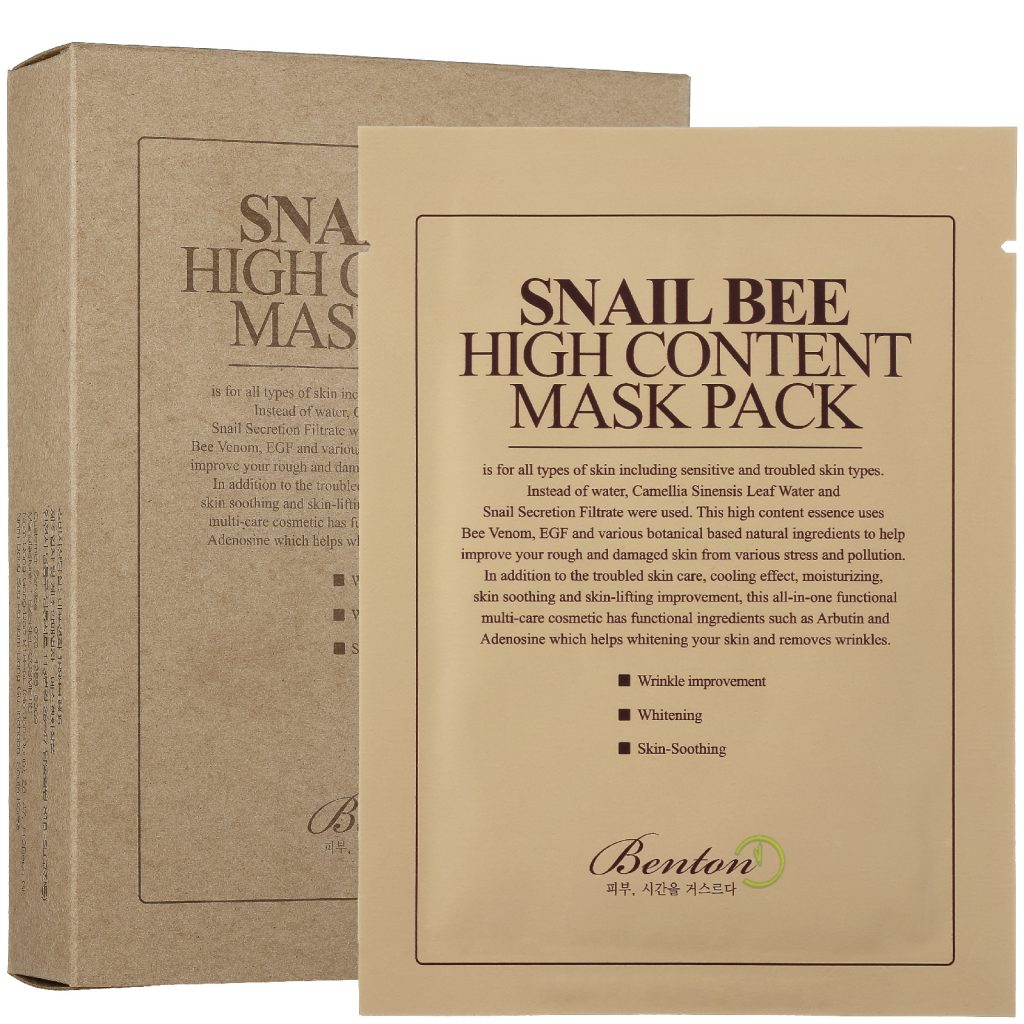 Benton, Snail Bee Sheet Mask 10pk | $20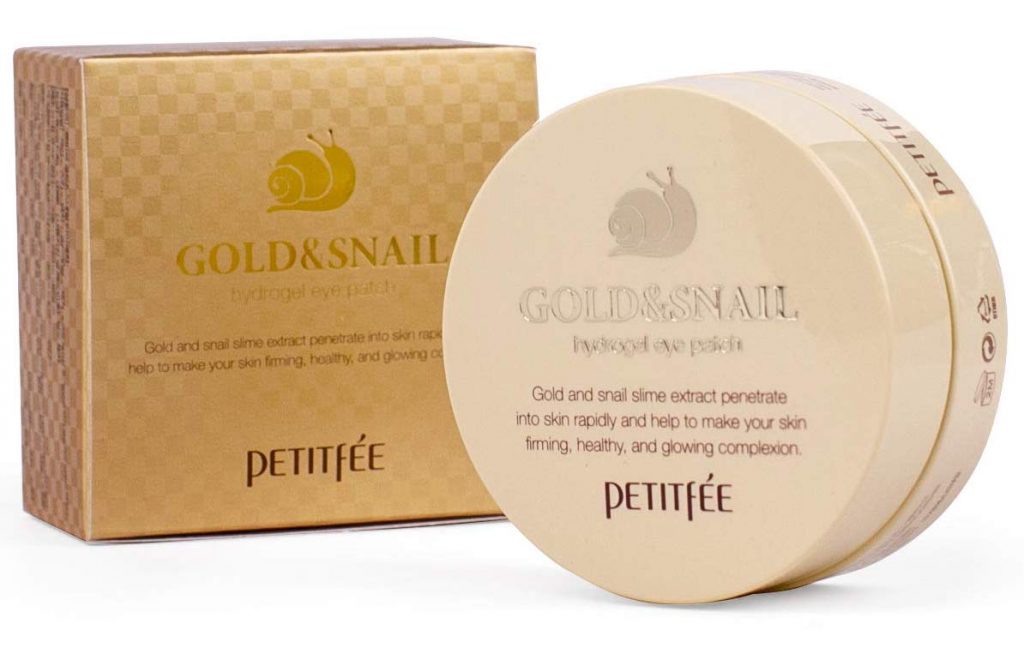 Petitfee, Gold & Snail Hydrogel Eye Patch | $10
These Korean ladies really know what they are doing! I am so in love with how they prioritize healthy, glowing skin! It so refreshing in the time of caked-on foundation and heavy, dark lips. Don't get me wrong…sometimes a nice vampy lip can be just the thing I need, but your makeup will never look great until your canvas looks (and feels) great! Who knew that snails and a tasty root could be our secret weapons against aging and dullness? Incorporate these Korean beauty tips to restore your own glow. Going into the fall I hope you are all fighting the good fight against dryness ladies! Remember to take some self-care time if you need it. Xo
>READ: LADIES, IT'S TIME TO TAKE CARE OF YOUR SKIN
>READ: PRIME PICK: INSIDERS KNOW-SK-II IS THE LUXURY ANTI-AGING TREATMENT