Are you going on an amazing vacation and don't want to bring your entire makeup collection along? Or perhaps you just want to lighten up your look for the summertime? These makeup tips are a great way to downsize to the essentials you'll need this summer and minimize the time you spend doing your face (and maximize your time to have fun)!
STEP 1: Ditch that heavy foundation.
During the hot, oppressive months, the last thing you want to be worried about is your foundation sliding right off your face! Pick up a tinted moisturizer, sunscreen, or water-based foundation to add to your summer makeup essentials that will still give you coverage but is nice and light. You really want your skin to be able to breathe. A moisturizer like Isdin Eryfotona Ageless Sunscreen is nice and light while packing 50+ SPF, and it has great coverage for anyone with melasma or rosacea! This is a great moisturizer that really covers all of the bases.
Also, Bare Minerals Hydrating Gel Cream has a lovely finish and sheer buildable coverage and SPF protection.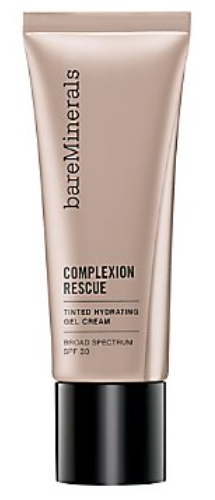 STEP 2: Double duty!
There are some amazing products out there that can act as both a lip sheen and a blush! Using these will not only cut out a few steps, but you can also pack fewer items and multitask your makeup essentials. The super hydrating liquid formula Blush & Bloom Cheek + Lip Duo is a lovely way to get a flush of color with natural luminosity. Switching to something nice and light like a liquid or cream stain is perfect because powders can sweat off and sink into pores.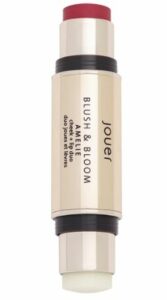 The François Nars' Original Multi-Purpose Stick is perfect too. The creamy formula and sheer color blend effortlessly to create shimmering accents, contours, or dynamic highlights on all skin tones.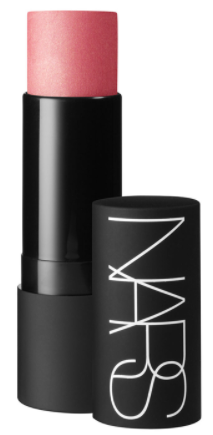 STEP 3: Minimize and multitask…
One of the best makeup tips to keep you looking your best this summer is to use your bronzer for your face and as an eyeshadow. The smoky eye is a no-go during the summer. This is really the time to think light and fresh…with a bronze glow! The Bobby Brown Shimmer Brick Compact can give you all the shine you want if you are looking for a selection. That way, you can contour, bronze, highlight, and even get super creative and pop some shimmer on those lids!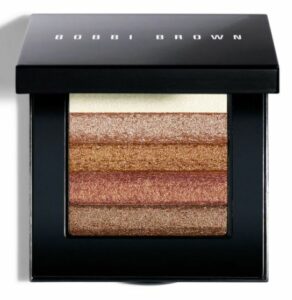 The True Bronze Pressed Powder Bronzer is another great option as it is a lightweight bronzing powder that gives skin a natural, sun-kissed radiance. Perfect for on-the-go glow.
STEP 4: Waterproof those lashes, ladies!
We need to take serious measures to ensure our mascara stays put during the long days. When in doubt, waterproof it out! This is just an extra precaution, even if you are not at the pool. Keep it fresh with Hypnose Waterproof Mascara. This volume mascara increases lash volume up to 6 times.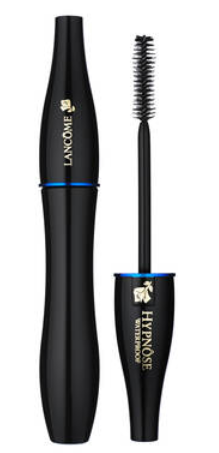 Or, if you need a little extra "oomph," go for a tube of Too Faced "Better Than Sex" Waterproof Mascara. It is SO worth it.
STEP 5: Lock it all up!
When you set your makeup, it locks everything into place and keeps it fresh all day long. My own tried and true favorite will forever be Lancome Fix It Forget It Makeup Setting Spray. I will do a full face on a bride getting married outdoors in Texas, and this little gem will keep everything in tip-top shape! After you finish your makeup, spray a light mist over everything, and you are good to boogie!
One cardinal rule for summer makeup…less is more! These are some great ways to have coverage and color without caking on any makeup you have to babysit. There is nothing worse than touchups in the heat. Notice there is no pressed face powder on here this month because we want light and breezy! If you feel you are ever "glistening" (because we know women don't sweat!), just pick up a pack of blotting papers at your local drugstore. The Clean & Clear Oil Absorbing Sheets are great and fit right in your pocket. You can take away oil by blotting instead of adding a powder to soak anything up!
I really hope you ladies can all find a good cosmetic regimen for the summer with these makeup tips. Remember to always wear sunscreen or a cute sunhat and to stay hydrated during the hot months! Your skin will thank you! Take care of yourself. Xoxoxo
Read Next:The Best Spring Makeup for Older WomenEasy Makeup Routine? Look No Further