Applying makeup is a skill that takes practice and guidance. While we can't train you in person, we can guide you on which makeup is best for older women.
I know, "older women" sounds so 1940. But what is important to hear in that statement is all makeup is not created equal, nor are all trends appropriate for women over (or nearing) 50. Don't expect anything boring here, though. Spring is a great opportunity to showcase dashes of color and healthy, glowing skin.
Blush / Highlighter
Rare Beauty by Selena Gomez is a quality yet affordable makeup line that's topping our list this season. Soft pinch is a liquid blush that's easy to blend and gives you a smooth, healthy look. It's weightless, long-lasting, and available in matte and dewy finishes to keep you looking fresh all day.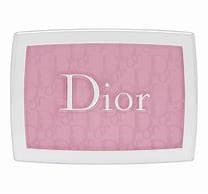 Infused with color reviver technology, this innovative blush reacts to the skin's moisture level upon application to deliver a customized rosy effect. The result is a natural, instant healthy glow that lasts all day long.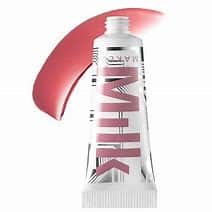 Milk Makeup offers a liquid blush that can be blended sheer or layered for a more intense payoff. It's infused with hyaluronic acid and mushroom for a hydrated flush of color.
M·A·C powder blush comes in a variety of shades and is designed by and for professionals. It's easy to apply and goes on evenly, allowing for a natural look that stays on all day.
Lips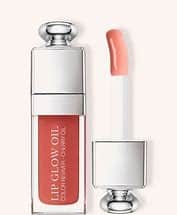 Lip Glow is a nurturing gloss that utilizes cherry oil to protect and enhance your lips, bringing out their natural color.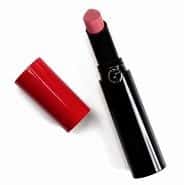 The name Armani holds a long-standing reputation for quality, and their makeup is no exception. This long-lasting lipstick has a rich, balmy texture and satin finish. The shades range from soft nudes to vivid colors to match any outfit and provide all-day comfort.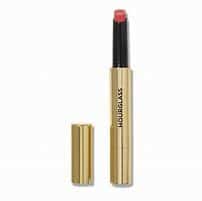 This innovative, all-in-one lip balm nourishes, hydrates, and visibly plumps lips while delivering full-bodied color. The gloss tops it off with a dewy, high-shine finish.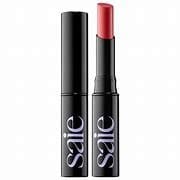 Saie lip blur is a comfortable, buildable matte lipstick that can go from a soft focus to a full-coverage look in a snap. It's packed with nourishing ingredients to hydrate and smooth lips.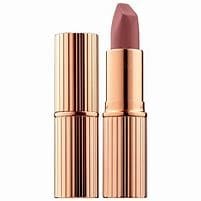 Simply put, this is a great matte lipstick that features a long-lasting, buildable, and hydrating formula.
Double duty glide & go buttery lipstick from Tarte feels like a balm while delivering a vibrant color. It's ultra-creamy and hydrates all day long.
Maracuja glossy lip oil is infused with fruit to hydrate and make your lips look fuller and plumper. It's also full of essential fatty acids and vitamin C to nourish your lips while making them look fabulous.
M·A·C Lipstick Cream is the iconic product that made M·A·C famous. The balmy formula gives a comfortable feel that moisturizes and colors at the same time and ranges from semi-lustrous to glossy.
Yves Saint Laurent's Rouge Volupte Shine Lipstick Balm hydrates lips while giving them a perfect shine. It's infused with six natural oils to hydrate for balm-like comfort and smoothness.
Clinique's Even Better Pop Lip Colour Foundation is designed to flatter your complexion and gives three different looks: naked, casual, and glam.
Eyeshadow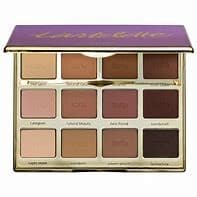 This palette features warm and cool matte eyeshadows ranging from light to deep, arranged in rows for three easy looks. Customize your application to switch your look from natural to dramatic effortlessly. The super-blendable, Amazonian clay-infused powder formula glides on like a cream, providing a long-wearing, intense payoff that's never chalky or patchy.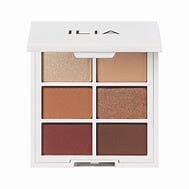 The Necessary Eyeshadow Palette is a set of six talc-free, buttery, long-wearing eyeshadows that go beyond your basic neutrals—with matte, satin, and metallic finishes. Go from simple to glam in an instant.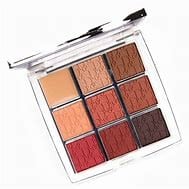 This all-in-one eye palette has everything you need to prime, shade, and highlight for runway-ready eyes. It includes an eye primer that reinforces shadow hold and enhances the look of pigment, along with eight shades designed to blend beautifully and be used as either eyeshadow or liner.
Discover your most naturally pretty eyes with this must-have palette that's perfectly sized to go wherever you do. This palette features six all-new, full-size, anti-aging shadows that, with a tap of the bonus Transforming Hello Light shade, transform from matte to radiant satin for 13 eye-opening colors.
It just takes three with this simple palette, designed with 3 complementary eye shades. They're each completely matte, so they flatter mature eyes by covering creases rather than drawing attention to them. Prep with a primer so your eyeshadow lasts longer and doesn't migrate into fine lines, and then use the 3 shades to shape, enhance and define your eyes, opening them up to look bigger and brighter.
Eyeliners and Shadows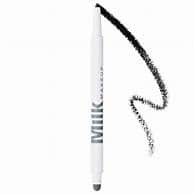 This creamy, twist-up, waterproof eyeliner pencil glides on smoothly for intense color that won't budge for up to 12 hours.
This hybrid gel eye pencil has the richly pigmented effect of a liquid eyeliner with the ease of application of a pencil liner. The creamy texture is blendable when first applied and, once set, does not smudge, flake, fade, or transfer for up to 24 hours.
Tarte's Fake Awake eyeliner is a gel eyeliner available in a nude shade that makes it look like you got a full night's sleep… Because some days you've just got to fake it to make it.
NYX Epic Liner Sticks come in a variety of shades, from nudes to intense bold colors. They glide on effortlessly and are waterproof and long-lasting.
Bobbi Brown's gel eyeliner is a unique gel-based pencil that delivers richly pigmented color and precision lining with sweat-resistant 12-hour wear.
Plus, get 15% off your first order when you sign up for the Bobbi Brown Club!
Tinted Moisturizer & Foundation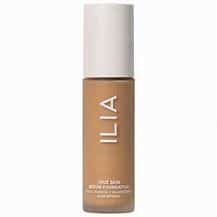 Ilia True Skin is a weightless foundation with buildable medium coverage and a natural, skin-like finish. It includes ingredients like Niacinamide to keep your skin looking more vibrant.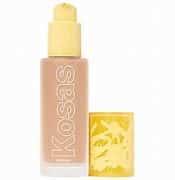 This skin-reviving SPF treatment foundation blends like a second skin with a natural dreamy finish to blur, visibly smooth texture, and minimize pores. It has hyaluronic acid and Niacinamide to help keep your skin clean and clear.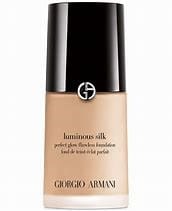 Armani's award-winning, oil-free liquid foundation delivers buildable medium coverage and a luminous, glowy-skin finish for a natural makeup look.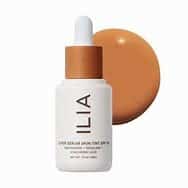 Look your best with this award-winning tinted serum with light, dewy coverage, mineral SPF, and active levels of skincare ingredients that will give you healthy, glowing skin.
Not all skin tones, complexions, or styles are the same, and makeup is definitely not one size fits all. Despite the fact that not all makeup is created equal, the many varieties and types are what make it fun because we can try out new things and do some experimenting. As we're heading into warmer weather and a long-awaited spring, this is a great time to seek out some new looks and color palettes and just have a little fun!
Disclosure: This post contains affiliate links.
Read Next:Spring Fashion: For Easter, Weddings, and MoreTurn Thin Short Lashes into the Full Lush Lashes of Your DreamsEasy Makeup Routine? Look No Further