Every few years, a new cosmetic surgery procedure takes the internet by storm. This year, buccal fat removal, or the "celebrity cheek surgery," is having its moment. Celebrities like Bella Hadid, Margot Robbie, and Angelina Jolie all have enviously high cheekbones, and if you take a look around social media, you'll see many using advanced contouring – or cosmetic procedures – to achieve a similarly sculpted look. Regardless of whether or not these celebrities have actually had work done, they're quickly becoming the inspiration for many to go under the knife.
One of the most requested facial cosmetic procedures in the past couple of years, this cheek fat surgery has gained massive popularity. For people looking for a permanently contoured look, this procedure promises a quick fix. But what exactly does this trendy new procedure entail, and who is an ideal candidate?
What is buccal fat removal?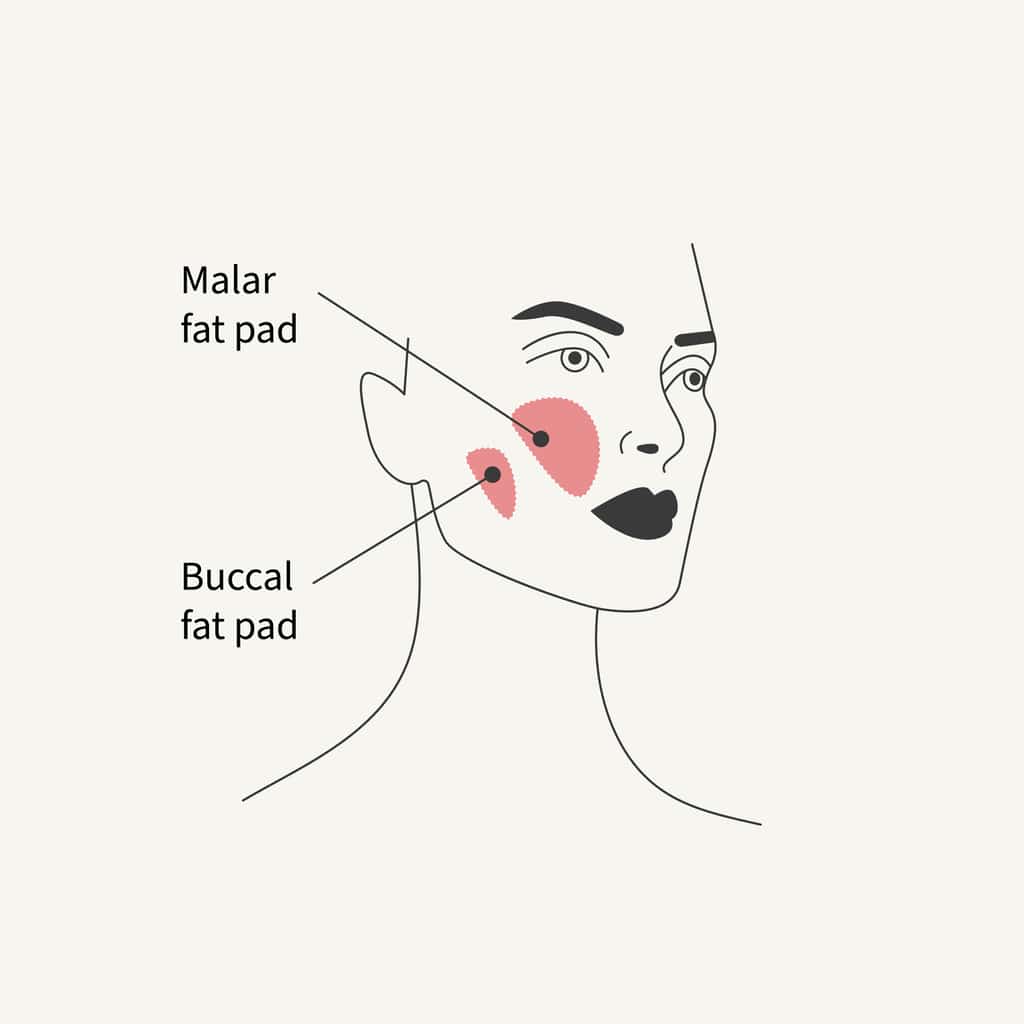 Simply put, this procedure removes excess fat around the cheeks and creates a more contoured look to the face. Prior to it becoming a social media sensation, buccal fat removal was commonly done in conjunction with other facial procedures like face-lifts, but now has emerged as a popular solo procedure. Take a look around social media, and you'll quickly find plenty of before-and-after photos.
For people with a rounder face or extra "baby fat" around the cheeks, this procedure is meant to give more definition. And, unlike other popular procedures like rhinoplasty, there's relatively little recovery and downtime needed.
The procedure itself
After consulting with your plastic surgeon regarding your expectations and goals, they'll begin the procedure by administering local anesthesia to your face. This means that while you'll be awake for the procedure itself, you won't feel any pain.
Next, the surgeon will access the buccal fat pads through your mouth. They'll feel around inside your cheek for your buccal fat pads and then cut them out. Once the little globs of fat are removed, you'll be stitched up and ready to go. After your 30-minute procedure, you'll be given a special mouthwash to prevent infections. You'll also have to follow a liquid diet for a week. After your stitches dissolve, you'll be left with a sharper, more angular face. For most people, this is a process that takes around 3 weeks.
How much does buccal fat removal cost?
Like most cosmetic procedures, the cost will vary depending on your location and the amount the surgeon charges. Typically speaking, you can expect to pay anywhere from $2-5k for this particular procedure.
Who can get this procedure?
With the popularity of buccal fat removal positively soaring over the past few years, many more people are considering getting the procedure done. So who can get – and see benefits from – this minimally-invasive surgery?
As with any procedure that's designed to alter your physical appearance, it's important to educate yourself before making a decision. Knowing the short- and long-term side effects and risks can ultimately influence your decision – but more on that later. Many people online claim that buccal fat removal is a procedure that's more suited to some people over others, and while there's truth to that, it's not the full picture. Some have stated that the ideal candidate is between 20 – 40, has full, round cheeks, and is in good physical health*. But more in-depth research reveals that women over 50 can effectively get the procedure done as well.
*This aspect is important to keep in mind. Being overweight, along with habits like grinding your teeth, can contribute to a fuller-looking face, regardless of the amount of buccal fat you have.
Potential short-term effects
Buccal fat removal procedures are generally considered safe. However, there are a few short-term side effects that have been documented. These include:
facial asymmetry
excessive bleeding
salivary gland and facial nerve damage
infection at the incision site
lockjaw
fluid accumulation (seroma)
Long-term effects
Now onto the long-term effects. This is where we need to address some common misconceptions. As we age, we naturally lose fat in our cheeks and around our faces. This is a process that begins in our early adulthood and continues throughout our life. This natural loss of fat has led some in the beauty community to steer more mature women away from buccal fat removal, arguing that the procedure can exaggerate those signs of aging. Of course, no one wants sunken, gaunt cheeks that leave you looking older than you already are. But as other plastic surgeons have noted, these fears are mostly overblown.
Those with more rounded cheeks often have low cheekbone projection, so to achieve that modelesque look, plastic surgeons often combine buccal fat removal with soft-tissue fillers or cheek implants. This ensures the face isn't left looking older but actually younger and more rejuvenated.
Still, it's important to think carefully before undergoing a procedure like this. But, for those of us who want cheekbones à la Bella Hadid, the reward might be greater than the risk.
Either way, it's important to remember that what you see on social media isn't always reality. There are hundreds of before-and-after photos floating around that make it seem like these procedures are more casual than they really are. In reality, you'll never really know how a procedure will look on you until you actually have it done.
Is buccal fat removal something you'd consider? If you want to explore more low-downtime cosmetic procedures, be sure to check out our guide to the latest lip-filler trend – the "Lip Flip."
Read Next:
How to Cover Under-Eye Bags and Dark Circles
Enhance Your Eyes With Our Top Makeup Options