Best Jeans for Women Over 50
For many years now, women over 50 have named jeans as their favorite item of clothing. You'd probably not be surprised to hear that very few prefer lingerie as something they want to wear frequently. It turns out that older women love jeans as much as teenagers.
However, finding jeans for women over 50 that are flattering is not that easy. Though women over 50 are emerging as one of the most powerful consumer groups and are a hugely lucrative market for the fashion industry, a new study says that too often, designers and retailers fail to understand them and what they want from clothes. This would certainly be true of jeans. Just ask any woman over 50 who has spent any time in a dressing room trying on jeans! While it is hard to make any general statements about which jeans fit a mature body better, there are certainly some designers who are making jeans for women over 50 that are flattering.
Here are some things to consider before you make your selection:
High-rise jeans work best on most women. If you have absolutely no tummy, go for the low to mid-rise and try not to brag about them.
Look for stretch both to show your shape and forgive any fluctuations.
If you are ordering online, order two sizes – one bigger than you think you need and one the size you think you wear. Nothing is worse than going out to dinner in a pair of jeans so snug they cut off the connection between your stomach and your intestines.
(really bad for digestion too). You can always return the other pair.
Darker washes are always more slimming, but a good pair of white jeans can be flattering for most women.
There's a magical blend between legging, tregging, and jeans, which are super comfy and pack light for travels, making them the most comfortable jeans for women over 50.
Watch the video below for more tips on finding jeans that fit, and subscribe to our YouTube channel for more fashion, lifestyle, and fitness videos.

How many jeans do you really need?
According to "The Princess of Resale" Lorena Shiff, you only need five:
One true to your size (in any shape that works best for your body type).
One size up (for those days that you feel bloated).
A boyfriend cut, which means straight-leg, loose-fit jeans – these work best for a casual weekend or running errands.
A pair of skinny jeans, always great for any occasion, from casual to a party or even work, with high heels or boots and a cute clutch, you are all set! Look for a well-fitting pull-on style for the ultimate in comfort.
A boot cut or even a flared if you want to extend the length of your leg. The boot cut is more versatile, and you'll keep it in your closet longer, but flares are definitely back in style and extend the length of the leg.
I would also add a pair of white jeans to wrap up summer and look ahead to the future. They are incredibly versatile and look fresher in warmer weather. And consider adding the latest trendy jean, but only if it flatters your body. Right now, try the wide-leg crops, ankle lengths, and frayed hems. Just know this one will rotate out when the next trend comes along.
The bigger question is, do the jeans you currently own fit well and flatter your figure? If not, it's time to clear out your closet and replace them with jeans you will feel good wearing every time you put them on, and since jeans are our favorite clothing item, it's going to be often. (You'll find our special UK+EU selections under the American options!)
Shop the Best Jeans for Women Over 50 Below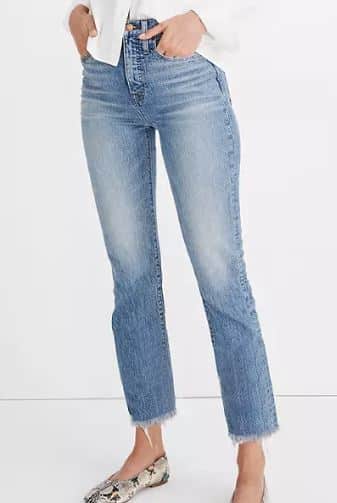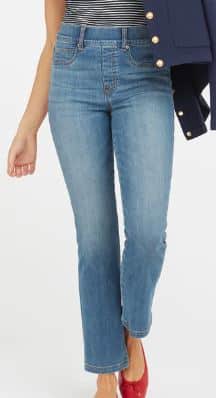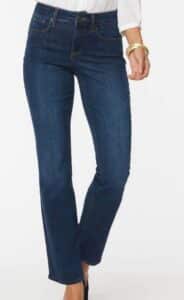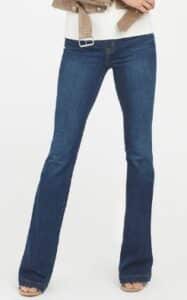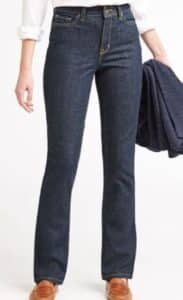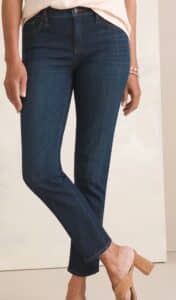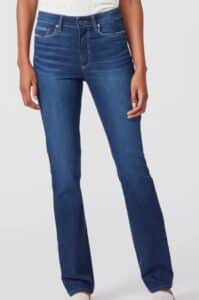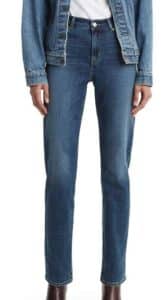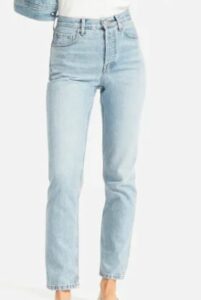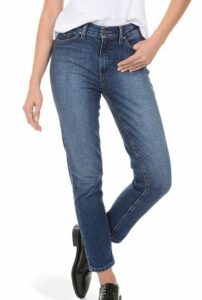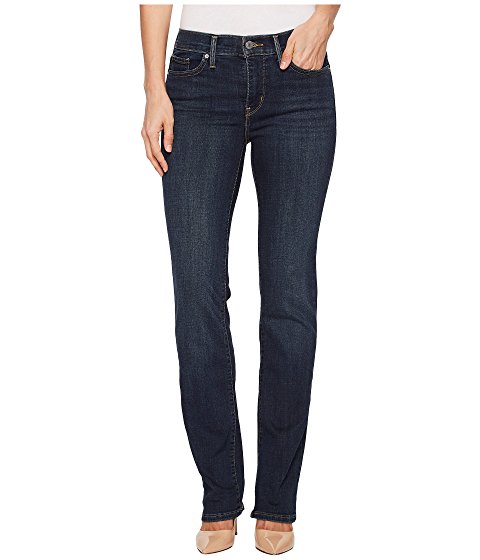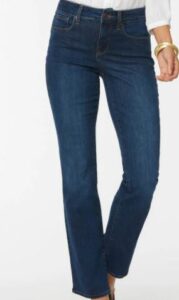 Read Next:11 Best Walking ShoesGive Yourself a Gray Hair Makeover10 Best Clothing Stores for Women Over 50