All brushes are not created equal. And if you're experiencing thinning hair, there are definitely certain brushes you should be using (and avoiding!) in order to keep your hair looking full, shiny, and healthy. Keep reading to learn what to look for in your perfect hairbrush, why boar bristle hairbrushes are so popular, and the best hairbrushes for thinning hair.
How To Shop For Hairbrushes For Thinning Hair
When purchasing hairbrushes for thinning hair, look at each brush's bristle material, shape, and size. A soft brush bristle made from natural materials (like boar hair) is always a good investment — they won't split or tear your hair, and they're also believed to increase circulation at your scalp. This can help stimulate regrowth!
As you're looking at hairbrushes in all sizes, opt for a smaller brush that can easily reach your roots. This will help create more volume.
The shape of your hairbrush will also matter. Round or vented brushes can make it easier to bulk up hair when styling with a blowdryer. If you can find a vented round brush, this is probably best. This will allow heat to pass through the brush so your hair can benefit from maximum styling volume.
Why Are Boar Bristle Brushes So Popular?
Boar bristles have been used as hairbrush materials for centuries! But why? It turns out there are numerous qualities behind this animal hair that makes hair look healthy and shiny. Here are just a few reasons why thinning hair (and most hair types) can benefit from boar bristles:
Boar bristles help spread your hair's natural oils (sebum), resulting in strong, shiny strands.
Brushing with boar bristles can help prevent your hair from falling out.
These bristles can detangle every hair type, even the worst tangles.
It helps eliminate static.
The bristles are 100% natural and chemical-free, so you can feel good about brushing your hair.
Boar bristle brushes last forever!
The Best Brushes For Thinning Hair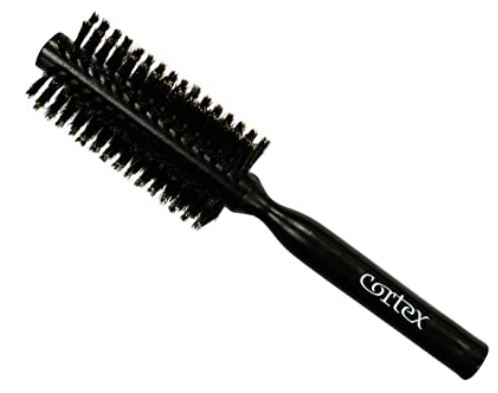 The benefits of boar bristle brushes go beyond simply cleaning your hair; they also condition. Scalp stimulation from both hair brushing and scalp massaging helps distribute your natural sebum evenly through the hair.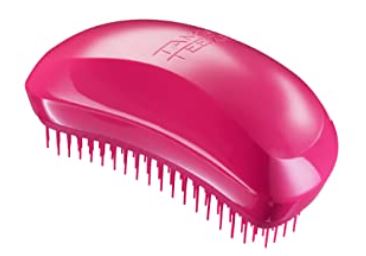 The Tangle Teezer Salon Elite Detangling Brush is a very unique professional detangling brush that is ideal for all hair types, wet or dry.
This boar bristle brush works by evenly spreading hair oil from the roots to the tip of each strand – moisturizing and nourishing your hair to prevent frizz and dryness.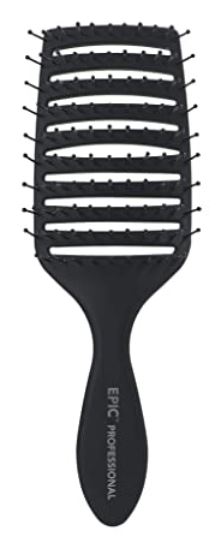 The famous Original Detangler changed the hairbrush game. If you've ever dreaded washing your hair because of that post-shower brushing, then you'll love this brush.
This brush is the perfect choice for men, women, and children with straight, curly, wavy, thick, medium, and fine hair. A great hairbrush for natural and treated, ethnic, coarse, and African hair, this oval cushion brush is even safe for wigs and weaves!

This brush contains nine rows of sculpted round-ended nylon pins to separate and shape hair and define curls when your hair is wet. The styling edges of the half-round brush create tension when shaping the hair during blow-styling.
Losing a small amount of hair is normal, especially as seasons change and hormones shift. However, if you are struggling with more than average hair loss and your doctor has ruled out health concerns, you may want to look at your hair care products. Can shampoo cause hair loss? Some shampoo can cause hair loss, although it can often be attributed to the misuse of the product or using the wrong shampoo for your hair type.
Read Next:
7 Best Products for Fine or Thinning Hair