What Are Treggings?
At this point, treggings aren't a fashion trend that's just now coming to light. On the contrary, they've been popular for a few years, mostly due to their ability to not only be stylish but extremely comfortable as well. After coming out of quarantine earlier this year, treggings made a resurgence in our wardrobe because most of us had grown used to a comfortable and casual daily wardrobe and had perhaps become a few pounds heavier. Treggings are perfect – they stretch with you yet look professional, and you don't have to worry about shedding those extra pounds just yet!
What are treggings – seriously?
Treggings are the greatest trend to come along since leggings and jeggings – really? That's the word on the street from the fashion gods. Okay, so we all love leggings – they're easy to wear, and they keep those jiggling bits in place. Plus, there's no thick waistband/zipper/button in front to add to that frontal protrusion, and you can throw a long shirt/tunic/t-shirt over, and you have a nice casual look.
Then came jeggings – they look just like jeans but are a thinner material and offer the same advantages as leggings. They also make for a nice casual look. They look great with boots, tennis shoes, sandals, flats, and, yes, high heels. Although, I have to say that I could never get into wearing leggings or jeggings with high heels – it sort of defeats the comfy casual feel. And a few times, I ended up, unbeknownst to me, with leggings and jeggings that looked like I had on pantyhose (and not the opaque kind), which made for a few embarrassing moments (remember Lululemon's see-through problem?).
Why treggings?
Unfortunately, unless you work in a very informal environment, leggings and jeggings are inappropriate for more professional, formal workplaces as well as for visiting customers or attending professional events. So, now we have morphed our leggings into treggings. But what are treggings? They are actually trousers (get it now!) usually made out of stretchy material like Ponte knit or scuba knit that are thicker than leggings and without the see-through issue.
Many are made with pant details that make them look like slim trouser pants. In fact, you can find them under the common but not as catchy names such as pencil pants and slim pants. They are comfortable – pull-on, side zipper, or back zipper – and look professional with blazers and more oversized pieces.
They are great for the over 50 woman, mainly due to their flat front, stretch, and comfort. And with all of the boots and cool loafers out now, you can really up the chic-o-meter. Add a backpack (much better for your back anyway), crossbody bag, or satchel, and you will be all set. And now, when asked, "what are treggings?" you can be all smug and flaunt your fashion knowledge.
Oh, I almost forgot one of the best advantages of treggings – you can pack a bunch of them. No need to check-in luggage when you can get everything you need in one carry-on and backpack!
SHOP THE TREGGINGS LOOK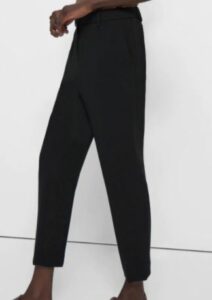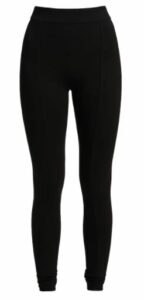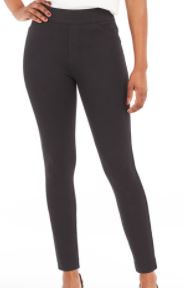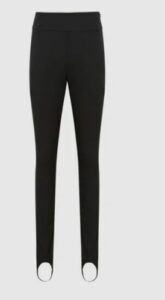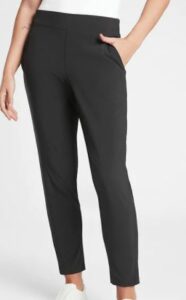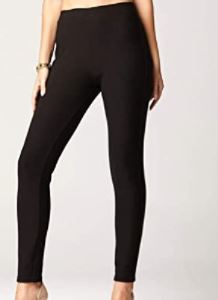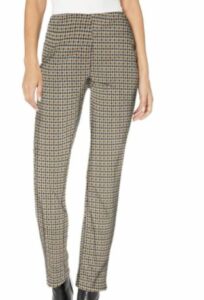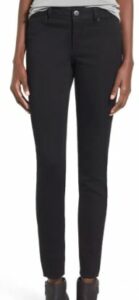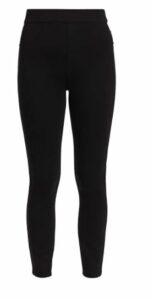 Because of the wide variety of styles and fabric selections, treggings are a great wardrobe option for any season. Whether you're heading back to the office after a stint working from home and you want to retain the comfort to which you've become accustomed, or you're gearing up for fall weather and want a new clothing choice, treggings are an amazing option.
Read Next:
Athleisure Wear for Women Over 50
The Best Jeans for Mature Women Under $100
WATCH PRIME WOMEN'S GUIDE TO FASHION
>SUBSCRIBE TO PRIME WOMEN MEDIA ON YOUTUBE