We know that women over 50 are busier than ever. You're starting new businesses and exploring the world, and having a quick list of weekend travel essentials is imperative! Here are our top picks for what to pack in your carry-on this weekend.
Our Top Must-Haves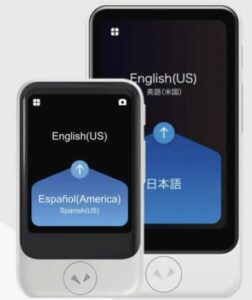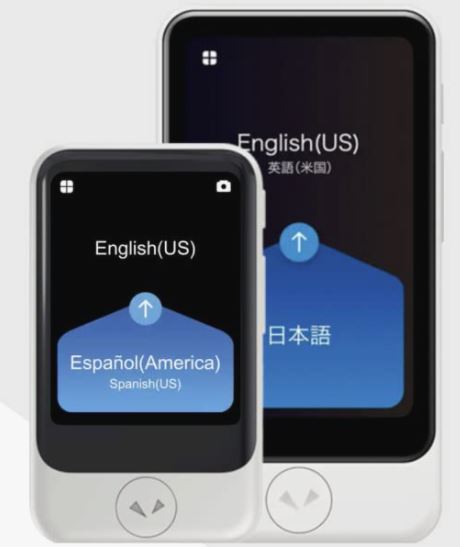 Pocketalk Plus is a user-friendly, two-way translation device featuring an 85% larger touchscreen, noise-canceling microphones, and a camera that translates text, the written word, and signs. With the ability to translate 82 languages in more than 130 countries and regions, users can have authentic communication that unites people of all nationalities and cultures around the world while traveling. As a bonus, the device is completely separate from your phone, making it easy to leave some technology at home and completely immerse yourself in your surroundings as you get out into the world.
Would you like to stay warm and comfortable during cold airplane trips? Travel in comfort and style with this ultra-soft premium plush travel blanket in a case that lets it double as a pillow. The case has a hand luggage belt and a backpack clip attached to it, allowing it to be used in various situations. The package includes a soft travel blanket (60 inches X 43 inches), a soft pillowcase with a luggage strap (11.5 inches X 10 inches), and a backpack clip. It is available in a variety of beautiful colors.
The Manta sleep mask comes with adjustable eye pads that give you 100% blackout effectiveness. The adjustable eyecups allow for maximum comfort and are perfect for light sleepers, travelers, or just an amazing mid-day nap.
Let's Start With the Carry-On Bag!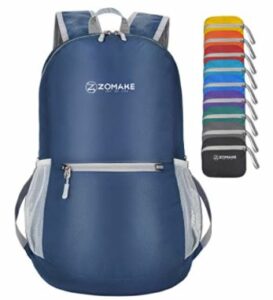 The lightweight backpack can easily fold up into a small pocket (sandwich size), so you can easily pack it in your suitcase for use at your destination or as an extra bag for your trip. Avoid overweight charges by simply unfolding it from your luggage and using it as a carry-on for your excess baggage.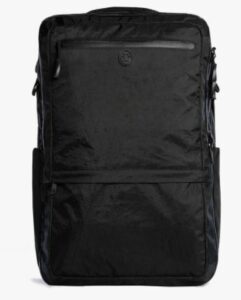 Rolling suitcases are easy in the airport, but they're just not practical when it comes to uneven streets, stairs, and long walks. Hiking backpacks are ergonomic, but the top-loading design means you have to unearth all your possessions to find something at the bottom. This backpack solves all of those problems by combining the best features of a suitcase and a backpack into one!
This backpack has a padded laptop compartment that fits up to a 15″ laptop. It's also waterproof and has a luggage pass-through for easy portability when traveling.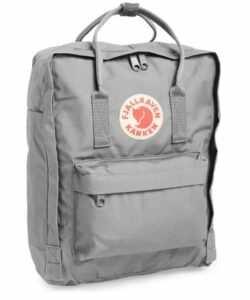 This Scandinavian design has long been known for offering practical, functional pieces that are beautiful to behold but are meant to be used. This beautiful backpack is no exception.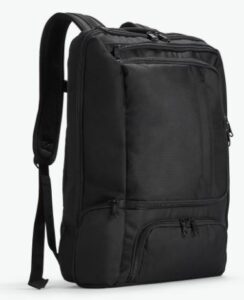 In response to customer feedback, this product was updated in 2019 to be more lightweight user-friendly. It has plenty of room for books, electronics, 2-4 days' worth of clothes, shoes, and even has a dedicated pocket for your toiletries.
Now, For the Perfect Travel Ensemble:
Spoiler alert: This outfit is likely to become your everyday uniform because it's so soft and comfortable!
Seriously Soft™ all-day comfort in our moisture-wicking, anti-microbial performance fabric.
Patent-pending pocket system to hold all your essentials. Use code: Prime15 for 15% off .
Lightweight and flexible, these shoes are perfect for a brisk walk through the airport or for slipping on and off during an extended car ride.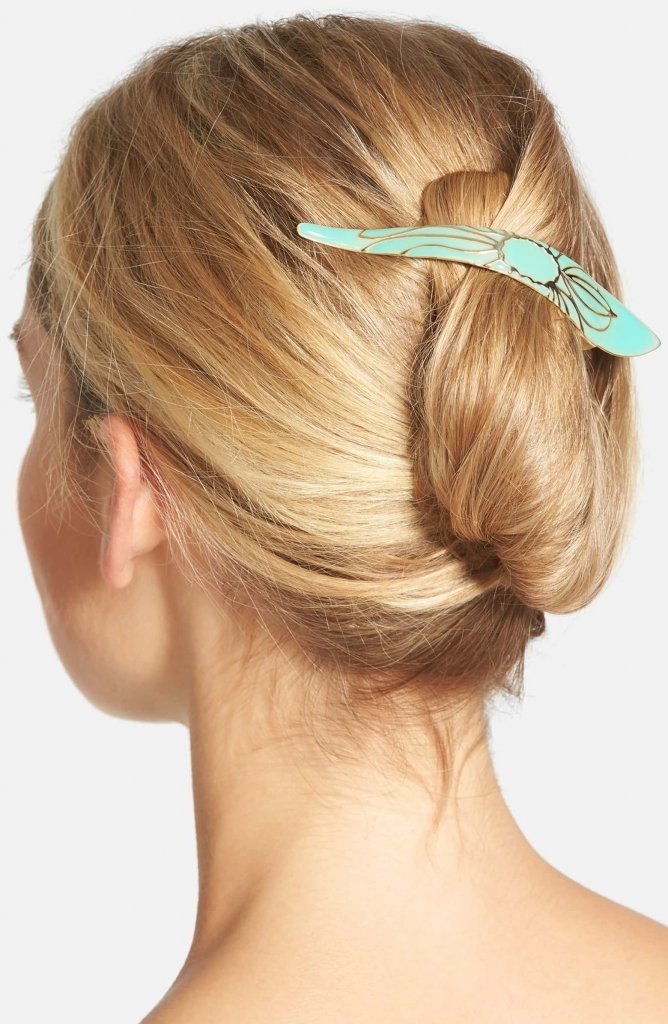 Sleek lines and a polished floral overlay define a handmade hair clip that finishes your look with effortless sophistication.
Must-Haves in Your Carry-On:
These bottles feature triple-walled construction, designed to keep beverages cold for 24 hours or hot for 12 hrs, and are made from premium grade, BPA-free 18/8 stainless steel.
One of the slimmest and lightest 10,000mAh portable chargers on the market, the PowerCore Slim provides 2.25 charges for iPhone 12, 1.6 charges for Galaxy S20, and 1.2 charges for iPad mini 5.
This kit is perfect for travel and includes Vita-C Glycolic Serum, Essential C Day Moisture SPF 30, Essential C Cleanser, Multi-Vitamin Infusion Oil, and Vita C Eyes Dark Circle Corrector.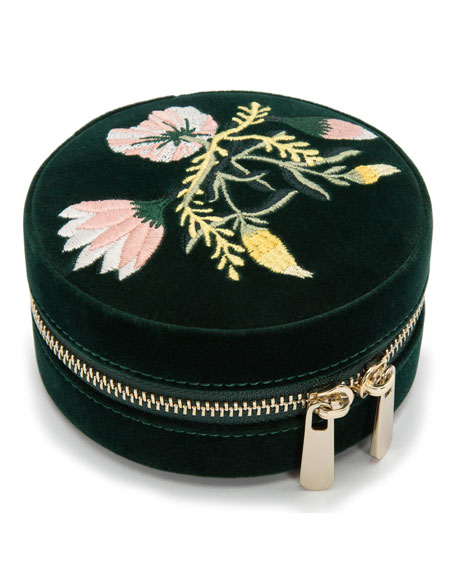 Add romance to your travel accessories with the elegant floral embroidery and jewel-tone velvet travel round. Includes forest green velvet exterior, LusterLoc™ interior, zip pouch, and mirror.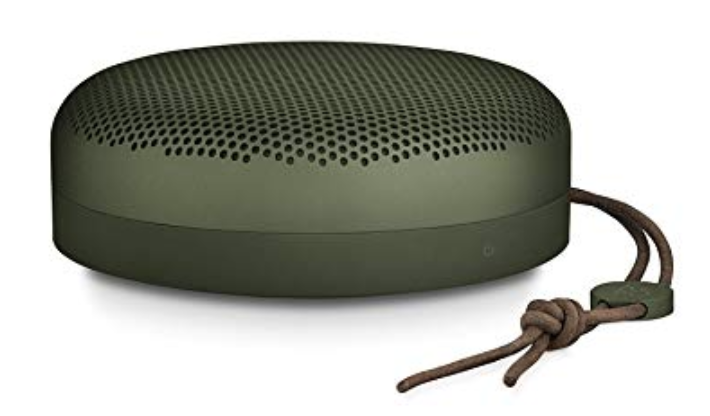 A portable Bang & Olufsen speaker merges seamless Bluetooth technology with the brand's streamlined design. The all-aluminum shell provides light, rigid housing for everyday use. Rechargeable battery for 24-hour cordless use, Leather strap, & USB port.
Travel Comfortably
Whether traveling by train, plane, or automobile, this travel pillow kit will make it so you can get some rest without a neck crick. The kit includes a 100% memory foam neck pillow with a machine-washable cover, a 3D contoured eye mask, earplugs, and a carrying bag.
This gorgeous Vera Bradley blanket is perfect for a long road trip or a chilly morning at home. Crafted from fleece, this larger travel blanket folds into a pillow and includes a trolley sleeve for easy transportation. Measuring 60 x 45 inches, it's machine washable and ready for a weekend away.
Better Safe Than Sorry
This powerful travel steamer heats up in only 70 seconds and has built-in preventative measures to keep you from spilling hot water on your hands. This travel steamer is easy to store in any suitcase or carry-on bag and has the perfect stylish travel design.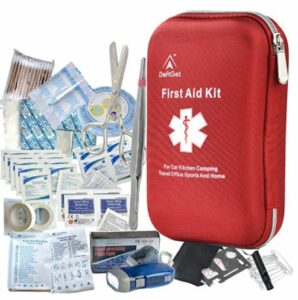 This first-aid kit will not let you down. Trusted by lifeguards, parents, students, teachers, nurses, doctors, EMTs, construction workers, truck drivers, and professional business offices, it has everything you'll need for any minor medical situation on the road.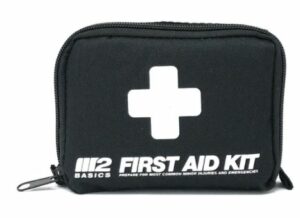 M2 Basics 150-Piece Compact First Aid Kits will prepare you for the most common minor injuries or medical emergencies.
If you're gearing up for a quick weekend getaway, these items are perfect for packing in your carry-on bag or keeping stored in your car for emergency situations.
Read Next: