They say that age is just a number and well, it's true! Whether you're 50 or 20, enjoying life while staying stylish has never been so easy. This includes enjoying wearing a swimsuit. Yes, I said it, enjoying wearing a swimsuit. We no longer have to be afraid of hanging out poolside or having a day out at the beach. With today's fashion choices, there are so many ways to look chic, cool, and modest in your swimsuit. My favorite option is wearing a great swimsuit with a beach cover-up!
It's time to grab your sunscreen and hit the pool or head out for some fun on the beach. Here are three beach cover-up styles that will leave you feeling chic and stylish and ready for water fun:
The Lacy Swimsuit Cover
This eyelet swim cover-up is light and lacy. It adds a bit of femininity to your sun style with a beautiful texture and is tied with a tassel for the perfect finish over swimwear.
Or check out this other fabulous option:
The Maxi Swimsuit Cover
This cover-up was inspired by the chic ocean scene in St. Barths. It features an A-line silhouette with a flattering notch neckline, embroidery detailing, and breezy side slits.
Other beautiful options include: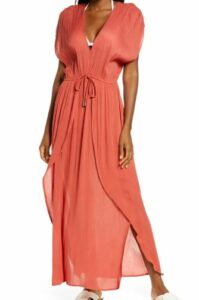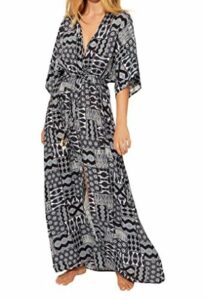 The Tunic Swim Cover
This mint striped tunic has mint trim for a top-notch classic nautical look. You can wear it at the beach, on the boat, by the pool, and out around town.
Other chic options include: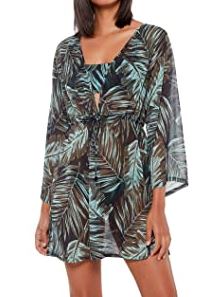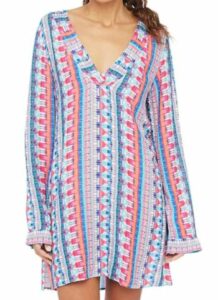 Summer is about having fun, hanging out with friends, and catching some rays. When you're heading to the pool, beach, or vacation, don't forget to take your favorite beach cover-up.
Read Next:
Mature Swimsuits: Prime Women Style