There have been many different fashion styles women have adopted over the years. However, when you see a stylish woman, no matter her age, you know it. She exudes glamour, confidence, and elegance no matter what she is wearing! Whatever your style may be, there is a great way to ensure your style will stay stylish – keep it classic! Here are a few of our style secrets of the stylish woman.
1. Tailoring is a Must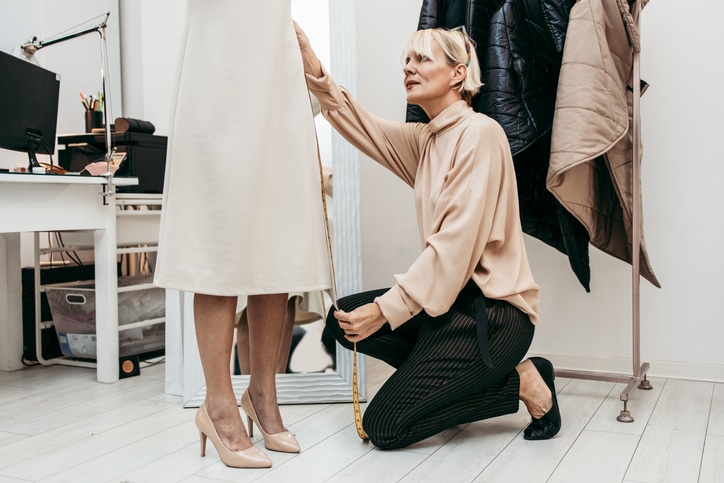 We often buy an item that we love, but once home, we realize the item doesn't fit the way we want it to. Tailoring your clothes to fit your body is a must for the chic and stylish woman. When you buy an item of clothing you really like, you want that item to last. If your clothing doesn't fit you correctly, it will most likely not last as long. Especially if it fits tight, oversized, or the pants drag. Damaged clothing is not fashionable unless you're into the distressed look, which doesn't apply to the style guidelines we're recommending here.
Tailoring your clothing eliminates the stress of finding an item that fits your body perfectly, especially when designers often create a "one shape fits all." Tailoring allows you the flexibility to buy items that you really love and adjust them to fit your unique body shape and needs. The right fit is the stylish fit!
2. Go Monochromatic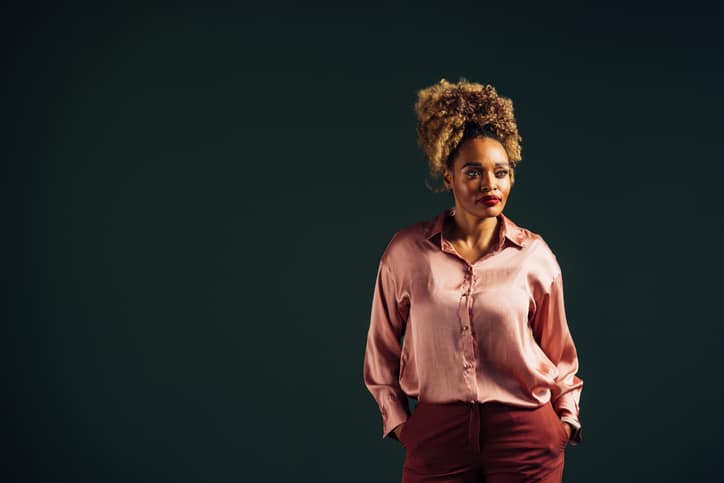 Monochromatic looks are a great and easy way to look fabulous effortlessly. If you're not sure which colors are the best for you, a great place to start is black. Black clothing is not only versatile, but it can also create a sophisticated look. The best thing about black: it is slimming and great at hiding problem areas! Another great color for a monochromatic look is white or cream. The old rule of not wearing white after Labor Day no longer applies, so wear away! Other colors that work well with a monochromatic look are greys, nudes, red, or pink!
The key to monochromatic looks is to use texture in the fabrics. It also helps to avoid patterns, as they can be too busy and hard to pair with other items. Patterns can also create confusion for women who already feel challenged by clothing. Finding patterns that compliment your body and colors that compliment your complexion requires a keen eye, confidence, and trial and error (or some help using an image consultant like myself).
Read: Summer Sandals Under $100
3. Invest in Your Accessories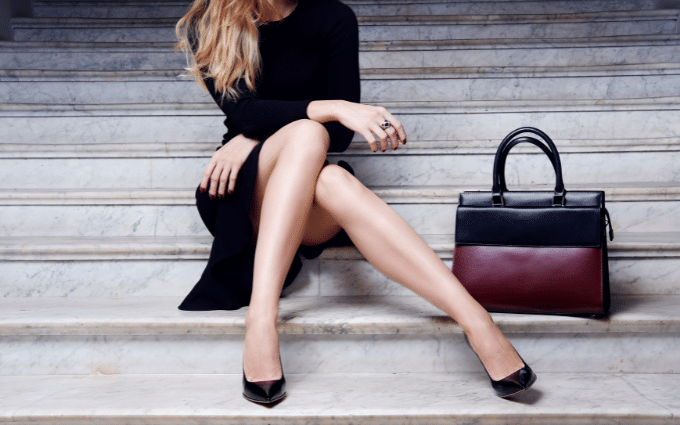 Investing in a few quality designer items is a must for a stylish woman, and accessories are a great way to do this. Because your shoe size will probably not change, and scarves are usually one-size-fits-all, you can buy a pricey item without worry. Just adding one quality item can significantly elevate any look. This item can be a nice pair of designer heels or flats, an elegant or bold handbag, a belt, or even some fabulous sunglasses.
You don't need to have a large budget to do so, either. There are now many ways to buy pre-owned but still in excellent condition designer items. Don't forget about sales! You can get an amazing deal on designer items if you watch carefully for sales and act quickly! Vintage stores are still a good place to find great quality and unique pieces!
Read: Handbag Trends for Spring 2023
4. Don't Forget the Finishing Touches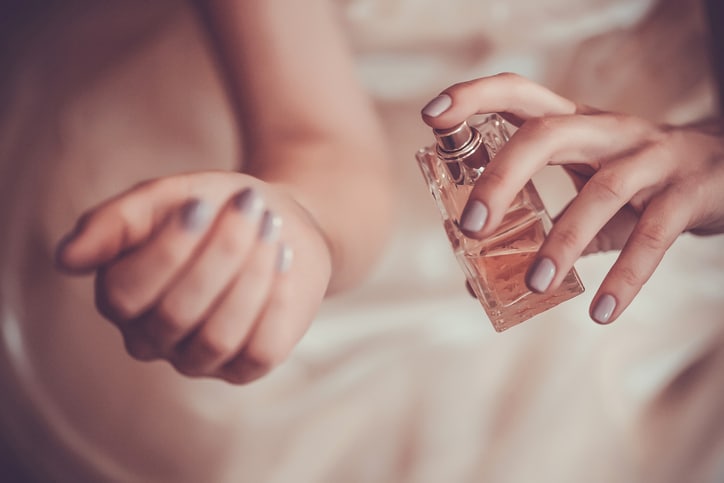 Finishing touches, like makeup, hair, or a signature scent, are essential to a stylish woman. Applying quality makeup to a clean face will tie your whole look together. Adding a bold lip color that works on you can really add a pop to any look. Finding the perfect perfume as your signature scent is a stylish woman staple as well!
Read: Five Date Night Fragrances for Mature Women
5. Confidence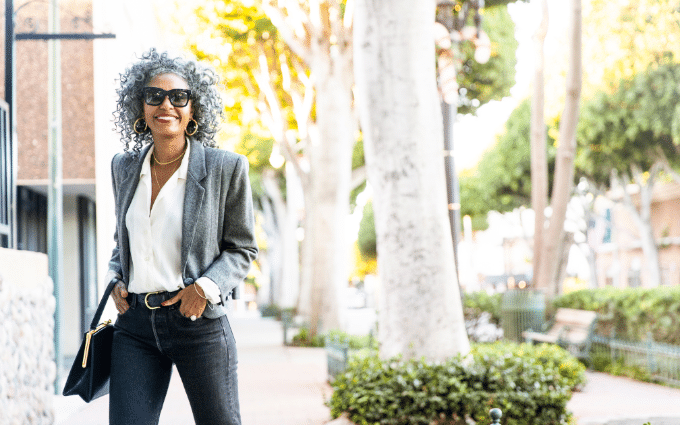 Lastly, chic can is an attitude. A chic woman carries herself with confidence and grace. Only wear items that make you feel completely confident and beautiful. You can't exude confidence if you don't feel it yourself. Your posture can sabotage your look, so try to remind yourself to stand up straight. Have fun and be confident to keep it stylish!
OUR FAVORITES:

Beautiful Blouses for the Spring and Summer
Tara Hooper is a certified image consultant and personal stylist who has helped people present their best selves for over 20 years. Founder of The Style Signature and Signature Consulting, she believes that image perception directly impacts profitability, productivity, and confidence. She's been featured on CNN and Fox, to name a few.