This past weekend marked the first official day of spring, and I, for one, think it couldn't get here fast enough. Suddenly birds are singing, and the squirrels are back, en masse, trying to defeat the bird feeder. With the move to spring, I can put away my snow boots until next year (or until a spring snow makes a surprise appearance) and start going through my spring apparel. While I might still need some waterproof shoes for those April showers, I'm always excited to get out my spring shoes and bring them back into my wardrobe rotation.
This year I'm in need of some new footwear because mine is starting to wear out, and also because there are some fun new fashion trends out this year. This year's crop of ladies' shoes will give even the most selective, shoe-obsessed woman over 50 more styles, colors, and heel variations than we can imagine!
Spring/Summer Trends We Love for 2022
This year's spring shoe fashion runs the board from clogs to lace-up sandals and a world of options in between. Sneakers are still in, but they've got a more fashion-forward approach this year and aren't just a plain old pair of shoes. We're still elevating the loafer from its 'preppy' origins and pairing it with a variety of bottoms, from capris to straight-leg trousers. Ballet flats are still on track for a comfortable heel-less option, and they pair well with pretty much anything.
Flashy pumps are on the rise with fun patterns and daring embellishments. You can dress them up or down to suit your purpose, and the availability of lower, kitten, or block heels makes them easier on the feet and legs.
You'll see celebrities out and about in slouchy boots, flats, and sneakers – often paired with trendy capris and a designer handbag. Basically, the looks are limitless this year, as long as you're comfortable in your own skin. There's even talk that cowboy boots will make an appearance this spring – and having Texas roots, I have to say I welcome the idea of cowboy boots and a flowy dress.
Below we break down the styles and select the most "prime womanish" choices, so you can #ShopTheLook.
Top Spring/Summer Shoe Trends
Flashy Pumps
What's not to love about a sexy heel? Not only are you taller, but psychologists say we feel more confident in a pair of heels. We love our shoes because of the way they make us feel, and nothing makes us feel more empowered than a 3+ inch heel! However, we're getting more partial to the block heel for a long day at work, and thankfully, there are lots of options this season.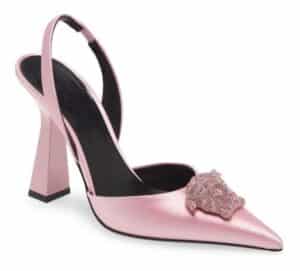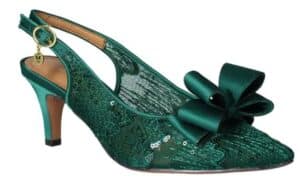 Fashion Sneakers
Athleisure wear has ushered in another trend: wearing sneakers with virtually everything! While we're no proponent of that trend, there are certainly some great-looking sneakers on the market in various styles and colors that look good with any number of outfits and are suitable for multiple occasions. Just don't give up your dress shoes. Otherwise, it makes it appear as if you've thrown in the towel! With that said, here are some shoes we love to wear with our most casual looks.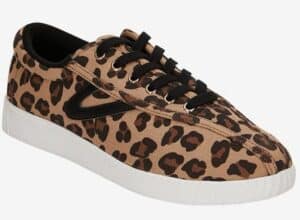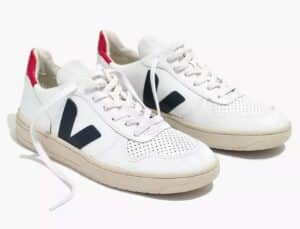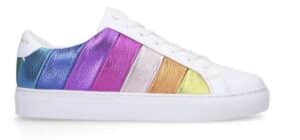 Clogs
Clogs offer a wealth of options, and they are definitely shoes we love for ease of wear. They are known for having a block heel, but they span pretty much every style, from strappy to open toe to dressy to a more bohemian look. Either way, you will want a couple of pairs of clogs for work, casual, and more formal occasions this season. Clogs with a sandal feel are perfect for the warmer summer months and go perfectly with a pair of capri pants or a spring dress.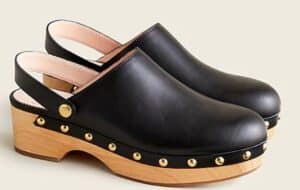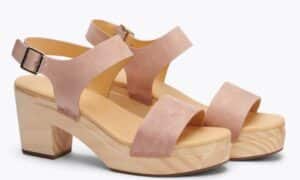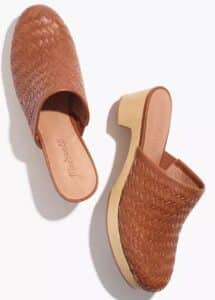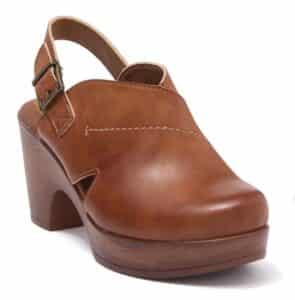 Platforms
Platforms are all about adding a little height while offering a block toe that gives you a bit more support. Gone are the days of struggling on stiletto heels, get a nice pair of platform sandals, and you'll be all set to wear them with a beautiful skirt, dress, or even a pair of capri pants. They'll elongate your legs and make you appear more slender in the process!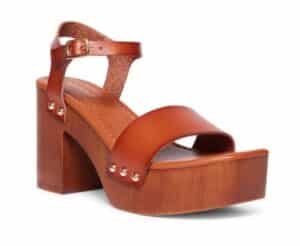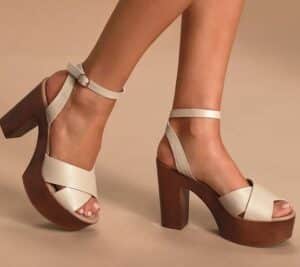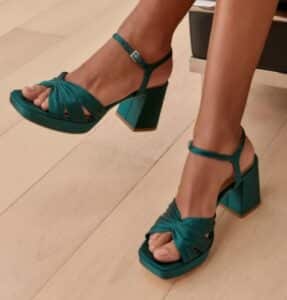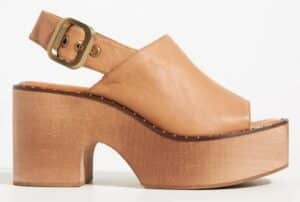 Fisherman Sandals
These sandals aren't just for the high seas; they've made a comeback in the fashion world. They offer comfort and style while supporting your feet and legs for busy days out and about. You'll find a wealth of colors and heights to suit any outfit or occasion, and you'll find it easy to dress them up or keep them more casual.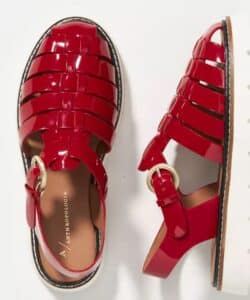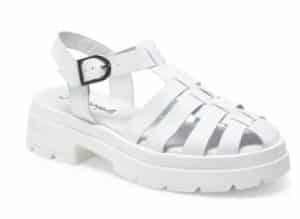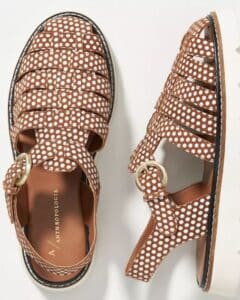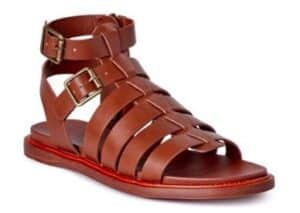 Loafers
Loafers are the flat of the moment and go with everything in your closet. They offer day-long comfort and style, and you'll find they're perfect for lunch out with friends or an afternoon running errands. This shoe style tends to work best with skinny jeans, slim trousers, or straight cropped jeans.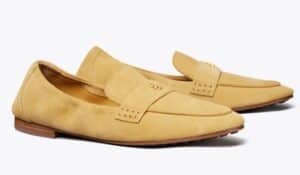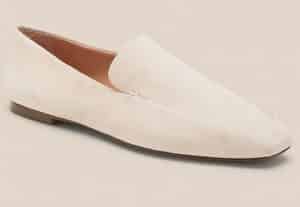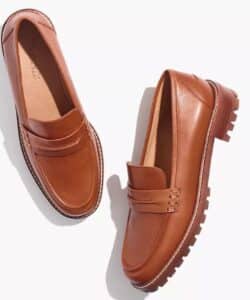 Sports Sandals
Sports sandals are perfect for a day hike (certain styles, of course) or a day out with friends. They've really come onto the scene in recent years because they offer comfort and stylish versatility. I personally prefer a good pair of Chacos when I head to the beach or out for a day of boating on the lake. That way I'm steady on my feet, but I still look good if we pop into a beach-front restaurant or marina.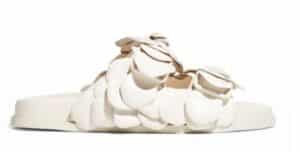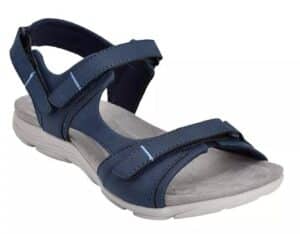 Modern Ballet Flat
When you think of flats, you may conjure up visions of that Parisian gal who always looks chic, no matter what she is wearing. But if you examine her attire a little more closely, you'll find they are always paired with a pant or skirt that balances the flat shoe and elongates the leg. Think skinny jeans, slim trousers, straight cropped jeans, A-line dresses, and shorter skirts. If you are a bit challenged in the height department, buy a flat (or heel for that matter) in nude to create an unbroken line that lengthens the whole silhouette.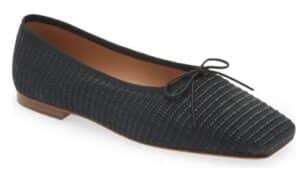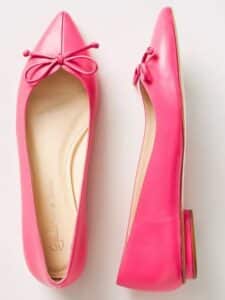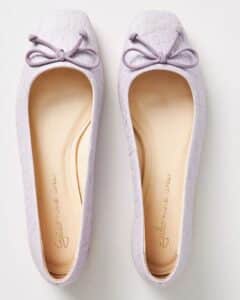 Slouchy Boots
While you wouldn't typically think of boots for spring or summer footwear, slouchy boots are the perfect cross-seasonal shoe. If you're planning to wear a light summer dress or want to dress up your outfit for an evening out, they're a great addition. The wide selection of colors, heel styles, fabrics, and heel heights makes it easy for any mature woman to find the right pair.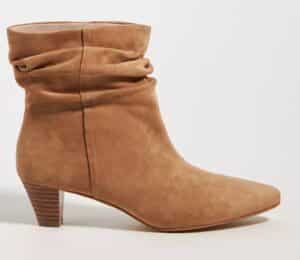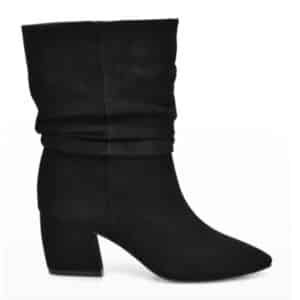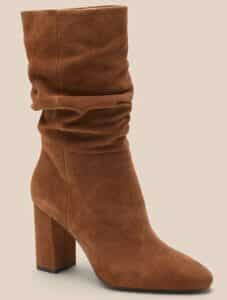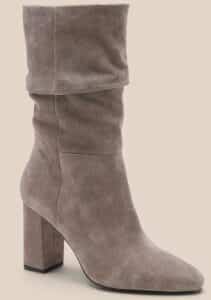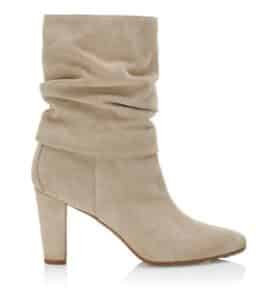 Lace-Up Sandals
Lace-up sandals are sleek and chic and add a little wow to any outfit. This style works well with capris, skirts, shorts… you name it, and you'll find a pair that will fit the bill. This shoe is especially well-suited if you're going for a bohemian look because they pair well with flowing skirts or loose-fitting pants.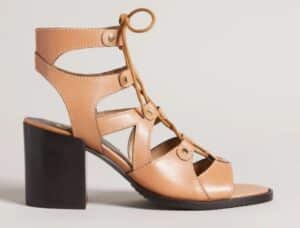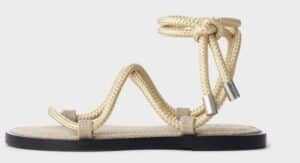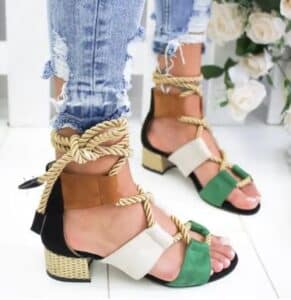 Read Next:
Waterproof Shoes That Won't Weigh You Down