As we age, our body cannot produce collagen as readily, and we succumb to wrinkles and fine lines. Insert sigh here. Our eyes tend to appear smaller and droopier because of this unfortunate occurrence. There are various procedures you can consider to help get rid of the wrinkles and fine lines, but there are also some less dramatic options available. Here are some ways to make your eyes look bigger and pop!
1. Prep That Beautiful Face!
Under-eye pads are a great little boost of vitamins and moisture that you can wear while drinking coffee or getting dressed before applying your daily makeup. They help plump up your skin so fine lines, puffiness, and under-eye darkness is reduced. One of our favorites is Earth Therapeutics Collagen Hydrogel Undereye Patch, which hydrates and revitalizes your undereye area.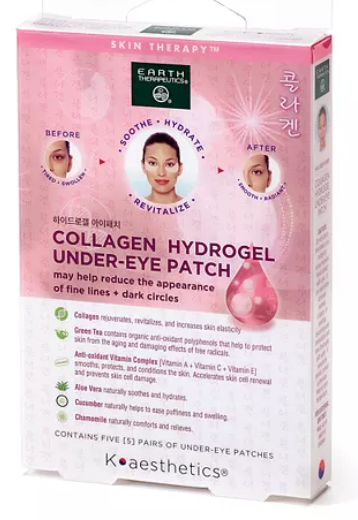 2. Be a Makeup Magician
Make sure to lighten up the area under your eyes and in the inner corners too. Whenever there are shadows or darker skin tones under your eyes, it will give them the appearance of being sunken in and smaller. When you get a good concealer, make sure you get those inside corners brightened up to reduce shadows and lighten underneath your eyes.
If you're looking for a new concealer consider trying L'Oreal Infallible Full Wear Waterproof Concealer, which comes in a variety of shades and offers coverage for up to 24 hours.
3. Down to the Waterline
Use a light beige or white pencil on your lower waterline. It really makes your eyes pop and opens them up. We like the NYX retractable long-lasting eyeliner pencil, which really enhances and brightens our eyes.

4. Be Your Own Curly Sue
Curl those lashes! When curling, don't use too much pressure because it can pull out your lashes and damage your roots. Start at the roots and apply a small amount of pressure, and count to 5. Then move to the middle, and finally, complete the process at the end of your lashes. That way, your lashes are curled through and have a beautiful arc before applying mascara. One of our favorite curlers is the award-winning Surratt Relevee eyelash curler, which is ergonomically designed and gives zero breakage.
5. Use a Good Fiber Mascara
Snagging a good lengthening mascara will do wonders for your upper and lower lashes. But keep in mind that it only takes one coat (or maybe two). When the mascara is layered too much, it can look chunky and bulky, closing off the eye and causing the reverse of what you're aiming to achieve. When you can see those clean, beautiful individual lashes, it helps so much!
One of our favorite lengthening mascaras is CoverGirl Exhibitionist Mascara, which glides on smoothly and doesn't flake or smudge.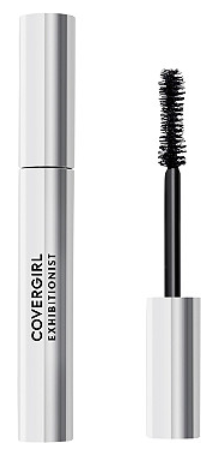 6. Tame Those Strays
Pluck those crazy strays and draw those brows in. Do a light fill-in of your brows and draw them out longer if you need to. When they are more prominent and cleaned up, they frame your face better and open up the upper lid so you can focus on more important things like which eyeshadow you want in your crease and how to live your best life. We love Tweezerman Slant Tweezers when working to get the perfect shape for our brows.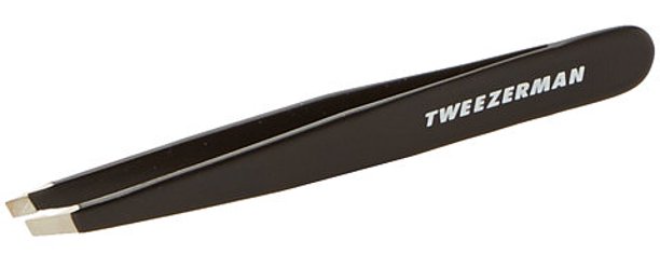 Read Next:The Best Spring Makeup for Older WomenBrow Power!!! The Guide to Perfect Eyebrows