Fighting humidity, no matter your hair texture, can be exhausting. It's a battle that heats up with the summer temperatures, especially if you live in a high humidity location. I lived in Houston for 2 years and never could figure out how to beat the heat, so I ended up wearing ponytails pretty much every day during the summer. However, if we can just take a little extra time, invest in some quality products, and work on our skills, the fight against the frizz can be won. Let's look at some tips for how to get rid of frizzy hair and get you back to feeling summer fabulous.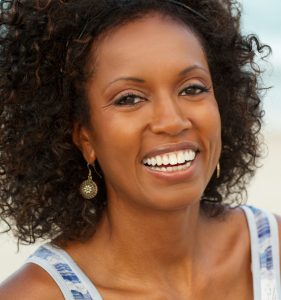 First Things First
One major lesson I've learned when it comes to hair and humidity is that your anti-frizz hairstyle should be an amped-up version of your natural hair texture. If your hair is fine, lank, and pin-straight, don't choose a wavy hairstyle on a humid day. It's vice versa if your hair is thick and wavy; don't straighten your hair because regardless of what you do, it will end up a frizzy mess. Instead, don't think outside of your normal hair box too much; go with what you know works with your hair (while taking some extra frizz-busting steps).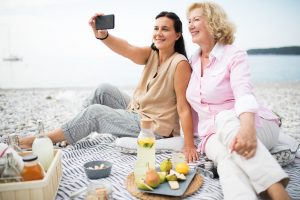 Allow Your Textured Hair to Naturally Dry Frizz-Free
You should only consider drying your textured hair naturally if you have a base of curl, wave, or texture of some kind. But before you even get to that step, you have to get it washed and ready for the day. You can begin the frizz-free process while cleaning your locks. First of all, when applying the conditioner, opt to comb it through with a large-tooth comb. While you're combing, take time to consider your part line because this step should be the last time you comb your curls.
Rinse your hair with lukewarm water in a downward direction with your part line in place. When you're finished in the shower, try not to disturb your established part line or curls by gently throwing your hair over, then wrapping and twisting it into a turban towel. This is the key to removing excess water without disturbing the curl formation. After a few minutes, remove the turban towel and gently shake your hair into place, but don't comb it out!
Spray your locks with a curl product that will nurture and set the curl in place and then allow your hair to dry naturally. Once it's dry, use your fingers to 'comb' through it (don't use a comb or brush because it will agitate your hair and create frizz).
Blowdrying To Combat Frizzy Hair
All hair types, especially coarse and curly hair, tend to hold a lot of water. Because of this, you need to towel-dry your hair using a microfiber turban towel, which squeezes the excess water from your hair without roughing up the cuticle. This is a major step when getting our frizzy hair under control because it requires less blowdrying, lessening the amount of heat you'll use.
After you've towel-dried your locks, apply a humidity and heat protector, which will encase and protect the hair shaft. My favorite for thick, coarse hair is MIZANI Style Shifter Society Heat Protectant Spray. It delivers a kind of cashmere finish to the hair. In the case of thin fine hair, use the HSI Professional Argan Oil Heat Protector, which delivers a gorgeous silky texture. Another choice, which is more like a structured texture, is Tresemmé Tres Two Climate Protection.
Make sure to get all the moisture out of your hair while drying. My favorite drying tool is the Dyson dryer, but that product, while amazing, is pretty pricy. If it's outside your budget, another favorite to consider is the Jinri Professional Ionic dryer. Blow-dry your hair on the hot setting, and then finish with a cold blast to close cuticles. Both dryers are super fast, light to hold, and ionic against static electricity and frizz.
Sleep Away the Frizz
A silk pillowcase is an excellent sleeping accessory to help stave off hair frizz. One word of advice is not to use it on a silk sheet or you will find your pillow slipping out from under you. Silk pillowcases are pretty trendy and can be a bit expensive, but you can find a wide variety of options if you look around. Prices vary online but make sure you spend the extra money and purchase 100% pure silk, as a mix of synthetic will create frizz. My preference is the Slip silk pillowcase, which comes in a wide variety of colors and is lovely to sleep on each night.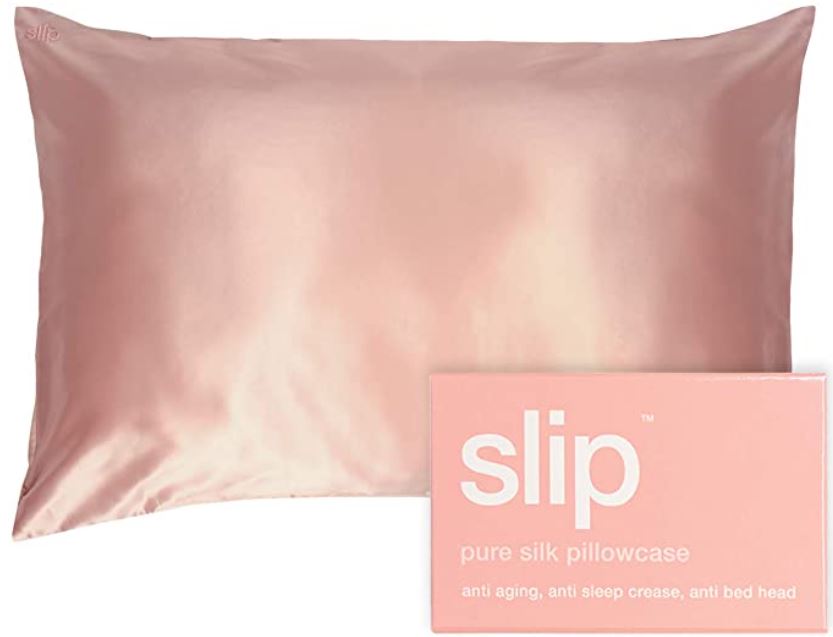 Professional Help
If you just can't get the frizz under control on your own, it may be time for a salon treatment. If you do decide to go this route, you could consider a keratin treatment. In the case of very thin, fluffy hair, you could even add some extensions to add extra weight to your hair.
If you want to find out how to get rid of frizzy hair, just follow these tips, and they will help guide you to beautifully structured hair movement without the dreaded frizz. But don't fret; if you still have days where it's just not working out for you, there's always a lot of beautiful sun hats available to cover up and go.
Read Next:
The Best Haircuts for Thin Fine Hair
The Best Haircuts for Thick Coarse Hair
Best Hair Dye for Women Over 50