Going gray and skipping your coloring appointments sound like the low-maintenance way to go, but it actually takes a little more work than that. Even if you were lucky enough to experience smooth, shiny hair your entire life, once hair turns gray, it can be like inheriting a whole new head of hair. You even have to switch up how you wash it! So whether you're considering making the jump or you're tired of wasting your time trying to keep your gray hair looking good, we have some solutions for you. Keep reading to learn these classic gray hair mistakes that most women make — and how to achieve your shiniest, healthiest hair yet.
Gray Hair Mistake #1: Not Having A Go-Gray Plan In Place
Even if you've committed to going gray, that doesn't mean you should cancel your long-standing hair appointments. Unless you're planning on chopping all of your hair off and starting fresh, you're going to still want to see your colorist for touch-ups every 6-8 weeks. Ask them to lighten your base color and perhaps opt for partial highlights of a paler color at the root. This will help gradually introduce your gray but still maintain a tidy, blended look.
Mistake #2: Opting For A Textured Look
When it comes to gray hair mistakes, this is a pretty easy one to solve. Simply put: extra hair texture will only highlight the coarse structure of gray hair. It also scatters light instead of reflecting it, which can make gray hair appear wirier than it is. Instead of those face-framing layers, ask your stylist for a precision cut with very little layering.
Gray Hair Mistake #3: Not Using Proper Protection Before Swimming
We may not all be heading to the pool or beach this season (or year!), but when we do, keep your gray hair in mind. Chlorine can wreak havoc on gray hair, giving it a dingy appearance. And while we're all big fans of saltwater, it can make gray hair appear brassy. Before heading off for a swim, put conditioner on your damp hair before getting in the water so that your hair doesn't soak up the chlorine or saltwater.
Mistake #4: Not Filtering Your Shower Water
This may sound like quite the luxury, but hear us out: it's all about chemistry! Hard water and minerals can ruin the hair. And that chlorine we mentioned above? There's a good chance it's in your shower water, too. So swap out your current shower head for one that filters out heavy metals and chlorine. Culligan WSH-C125 Wall-Mounted Filtered Showerhead has wonderful reviews and is less than 40 bucks!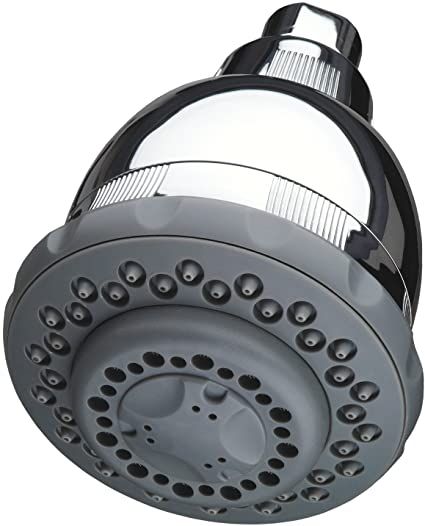 If you're concerned about current buildup, try a clarifying shampoo for gray hair like Klorane Centaury Shine Enhancing and Anti-Yellowing Shampoo. Just be sure not to use it too often — no more than once per week. The formula is meant to only be used sporadically.
Gray Hair Mistake #5: Skipping Hair Oils
It makes sense to believe that using hair oils will make your hair greasy. But not using a good hair oil is one of the biggest gray hair mistakes. Silver hair is much coarser and drier than the hair you once had, so you're going to need to reach for hydrating and nourishing hair products. So whether you air-dry or blow-dry your hair, apply a few drops of a quality hair oil to keep it hydrated and healthy. Bumble & Bumble Hairdresser's Invisible Oil is a crowd favorite for keeping gray hair nourished and shiny.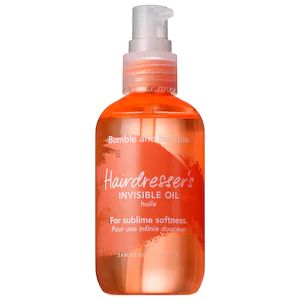 Mistake #6: Using Purple Shampoo Every Day
We get it — purple shampoo can work wonders on gray hair. But if you use it too often, you'll be stuck with lavender locks. And if you're not opting for the mermaid look, this may not be an ideal situation. Instead, swap your everyday tinted shampoo for a twice-weekly conditioning treatment, like VERB Purple Mask. This will neutralize brassy tones and also soften your hair! In addition, you may also want to ask your colorist for a glazing treatment every 3 to 4 months.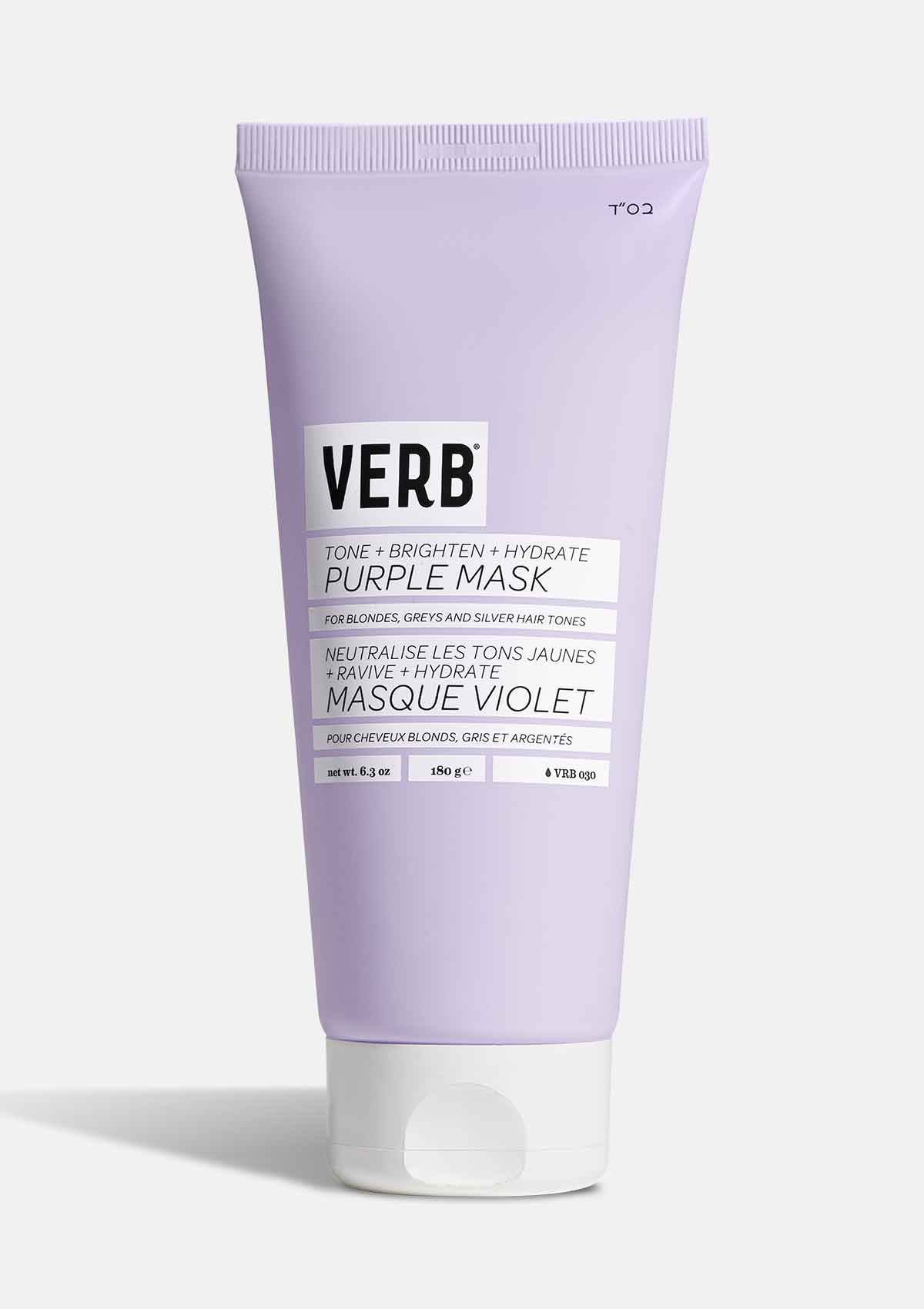 Gray Hair Mistake #7: Not Using The Correct Tools
The tools and products that you used for your previous hair probably won't be too kind to your gray hair. Trade in your old brushes for a boar-bristle or natural bristle brush. This firmly grips the hair for a sleeker blow-out. An added bonus of the natural bristles is that it will naturally distribute your scalp's oils to the rest of your hair.
Mistake #8: You Don't Pamper It Enough
Sure, you may not be getting your hair colored anymore, but that doesn't mean you have to skip out on pampering sessions! Gray hair typically has less elasticity and strength than other hair, so you're going to have to be much more careful. Treat your hair to gentle hair ties, give it a break from heating tools whenever possible, and invest in a nice silk pillowcase!
Related Article: It can be easy to get caught up in the best anti-aging skincare or procedures to help maintain that youthful glow. The same applies to our hair. Whether you've been getting the same cut and color for years or you're a little more adventurous with your style, your hair may be working against your anti-aging routine. Read on to ensure you're not making the following hair mistakes that can age you.hair mistakes that can age you.