Curtain bangs are all the rage right now, and for good reason. They frame the eyes and face in a natural way, giving the wearer both a youthful look and a modern spin. But is it possible to be too old for curtain bangs? Additionally, how do you make them work for you? Here's the scoop on them and why you may want to give them a try. Disclosure: I am not a certified hairdresser, nor am I a licensed cosmetologist. When it comes to getting your hair cut or changing the style, talk to your stylist if you have any doubts about a new look.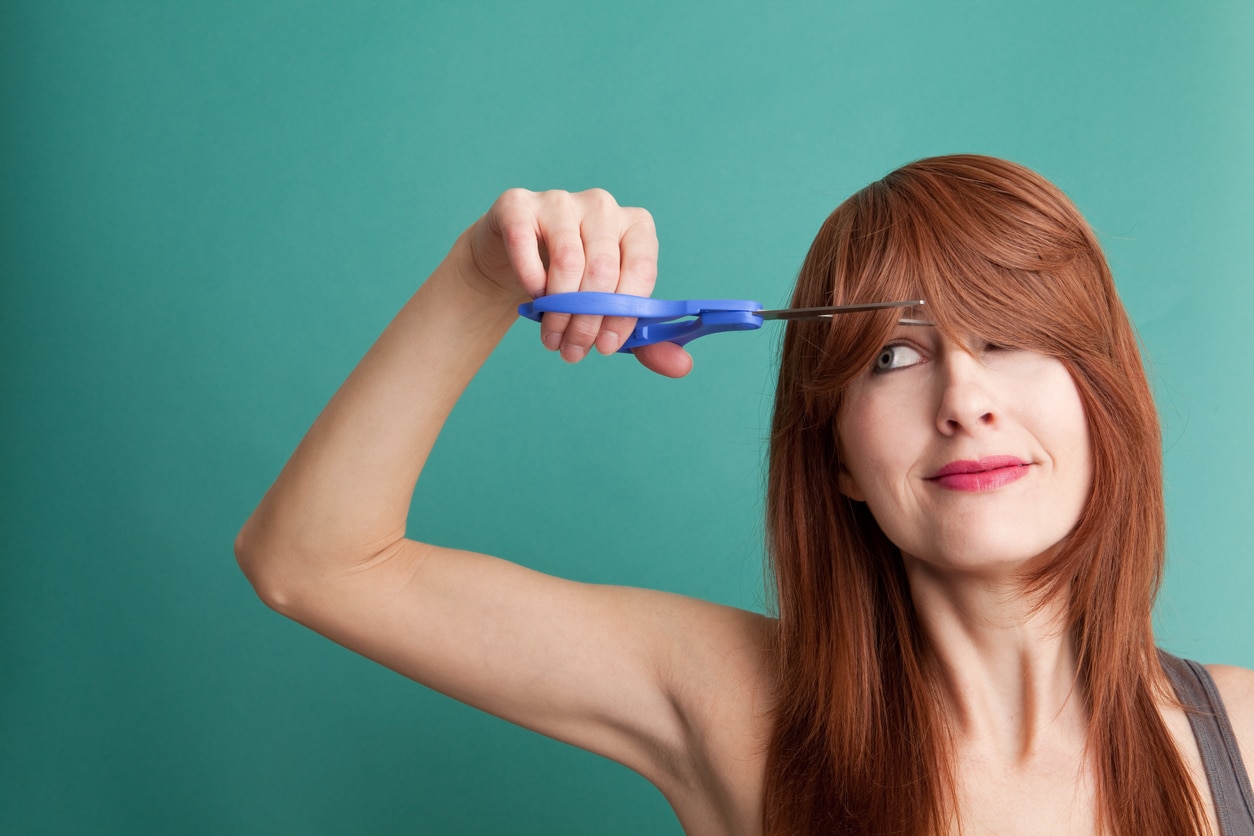 First Things First
It's so funny how things come around full circle for me. For most of my youth, my hair was always poker straight and cut in one length, except for the bangs. And my bangs, well, let me tell you about how "fashionable" they always looked, especially for school photos. Always cut by my loving mother at our dining room table, I knew when those semi-sharp scissors were pulled out of the junk drawer that I was ready for an itchy face as the teeny, trimmed hairs would hit my eyelashes and nose. Yep, I can still remember that feeling. Back then, my mother constantly told me not to wrinkle my nose or twitch, and she used my eyebrows as a cutting guide. And sometimes (okay, most times), halfway through cutting, I'd raise my brows, making one side much shorter than the other. With several attempts to straighten them out, they ended up with a seamless dip in the center. Sigh. But these days, thanks to Tik Tok and YouTube, all you need to do is type in "how to cut your own bangs." Hundreds, if not thousands, of thumbnails will come up. Right now, curtain bangs are the hotness for their effortless look and ability to give you a retro style with a modern flair.
What Are Curtain Bangs?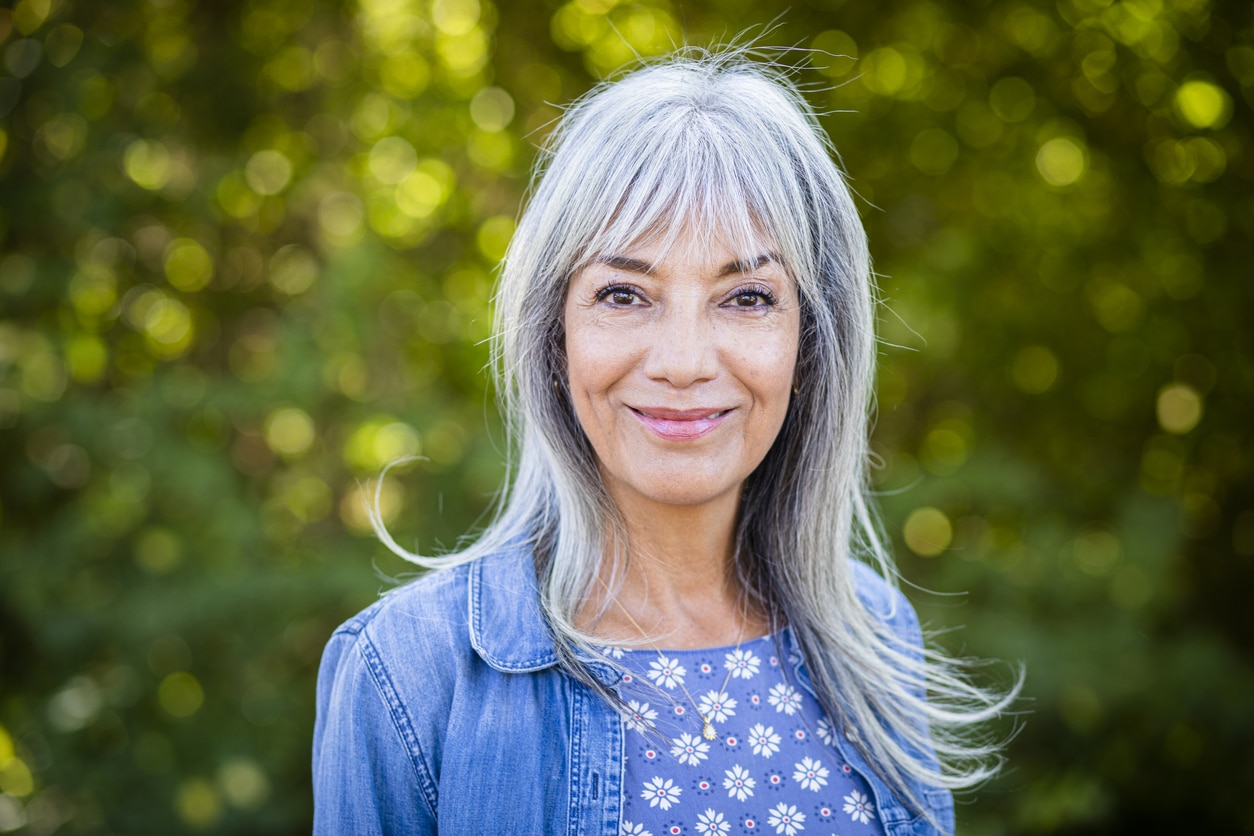 In the most simplified way, curtain bangs are a combination of 70s flower child hair meets 80's disco style. Named for their look as draperies that are tied back on a window, they're shorter in the middle and naturally taper down longer on the sides. If you remember the 1970s and feathered bangs, this type of "fringe" is similar without the need for a comb to feather them back. The style suits hair lengths at the shoulder or longer and when pulled up in the back, they look elegant without seeming like you're trying too hard. You can choose to style them with both a center or side part as well, depending on your preference and natural part. For me, I have a natural front part on the left side, so that's the way I go for ease of styling. Another big benefit to having curtain bangs as opposed to traditional blunt-cut ones is the fact that they require less maintenance to keep them looking good. A good rule of thumb is to get them trimmed around every five or six weeks. And if you have fine, thin hair, they tend to be even easier to manage than thicker, curlier styles. And if you do want to make the dive into the face fringe scene with a curtain bang, good news: they're so much easier to grow out than traditional ones. As for your age and wearing curtain bangs, it's just a number. If you want a more youthful look than what you've been sporting, they may just be the ideal change without a complete style overhaul.
What Facial Shapes Are Good for Curtain Bangs?
Happily, if you want to test drive curtain bangs, it turns out most facial shapes are a match. If you have a round or square-shaped face, you'll benefit even more from the fact that they elongate faces of this type. If you have an oval or heart-shaped face, they'll look just as pretty when cut properly.
Can I Cut Curtain Bangs at Home?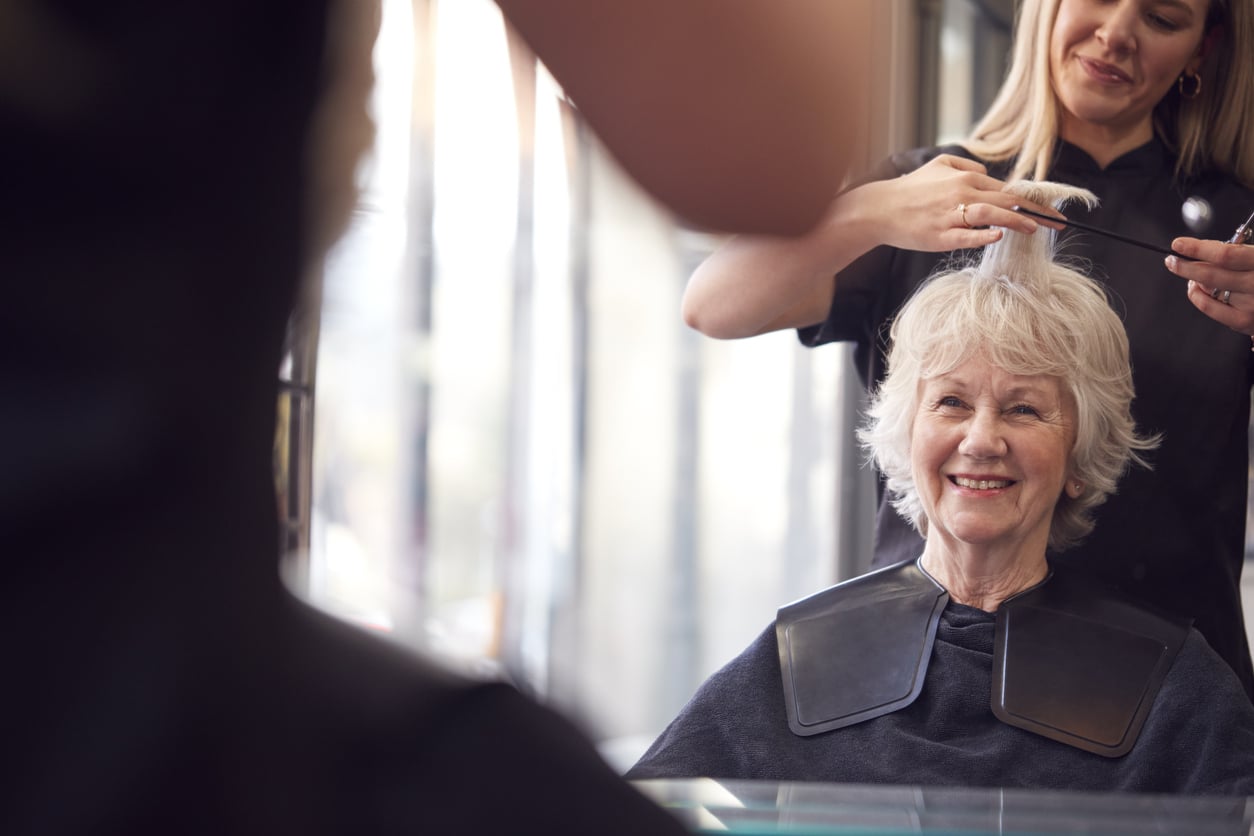 Okay, this question can go both ways. For me, I cut my own fringe at home. I use professional scissors and have followed the same curtain bangs tutorial on YouTube for a while, so each time it gets easier.But that still doesn't mean that I don't get nervous when I make that first initial cut every time. I use my eyebrows, tip of the nose, and center chin as a guideline and then taper the three cuts into one angled line. Having written that, would I suggest you try it yourself, especially if you're not used to cutting your own hair? I'd probably consult with a stylist for at least the initial cut to make sure you have the technique down pat. But, if you're like I am and realize it's only hair and will grow back, you do you and go for it. To try them at home, again, just search curtain bangs on YouTube and watch several videos. I found my favorite tutorial by watching at least a dozen of them first. Read Next:Good Hair Days AheadHow to Get the Best Bangs For Curly HairTypes of Bangs: Which Are Right For You?