Bangs on curly hair have been gaining immense traction in the beauty space of late. Everyone wants to try them out, and even Selena Gomez welcomed her 30th birthday, slaying in curly bangs. They are flattering, edgy, and a great way to spice up curly hair.
Are you thinking of trying the trendy look? Check out the many ways you can wear them.
Do bangs look good on curly hair?
In a word – yes! In fact, curly hair with bangs can look much more flattering than those with straight hair. It may be hard to imagine this now because we've grown up seeing only women with straight hair try this look but think about Zendaya, Mariah Carey, and Rihanna in their curly bangs. Don't they look dashing?
For many women, it may be a struggle at first to nail the look, but with patience and consultation with your hair stylist, you can pull off whatever style of bangs you desire.
Should I cut them short or long?
This question gets asked a lot, and our answer has always been to consult your hair stylist on the proper length of bangs you should get.
Ryan Trygstad, a celebrity hairstylist, recommends that you cut your bangs shorter in the middle, then gradually cut them longer towards your temples. This can work depending on the look you wish to achieve and on your face shape.
We recommend the long 70s-style because shorter bangs are harder to style and control, especially for a beginner. But with longer bangs, you can always pin them back if they become a menace. Plus, they look great on both a round face and a square face.
Tips for getting the best curly bangs
Cut your when your hair is dry.
Curly hair tends to have insane shrinkage, especially if the curls are tighter. To avoid unpleasant surprises, it's always best to cut bangs when your hair is dry. This way, you get a good idea of the length that flatters your face. Also, keep in mind that you should cut your bangs longer rather than shorter because you can always go back and snip more if needed. Cutting your bangs shorter may leave you with bangs that pop up instead of falling down, and shorter bangs are also tricky to style.
Trim your bangs regularly
Bangs on curly hair require way more maintenance than on straight hair. To maintain that bounce on the bangs, you'll have to trim off the ends every four to six weeks to get rid of the dead hair. Trimming also helps to avoid walking around with overgrown hair hanging around your eyebrows, looking rather unkempt. Regularly trimming the ends also helps eliminate split ends and ensure that your hair is strong and healthy. You can also use this method to maintain fringe bangs, so they stay the right length without covering your eyes too much.
Keep your bangs moisturized.
To maintain healthy-looking and bouncy curls in your bangs, ensure that you keep them moisturized with the right products. Your moisturizing kit should have a curly conditioner, curl cream, and refreshing spritz spray. These products may vary depending on whether or not your curls are natural.
What are the best bangs for curly hair?
More and more celebrities have embraced bangs with their natural curls and inspired a lot of curly heads to try them out as well. Here are some of our favorite inspirations.
Curly Pixie Cut with Long Bangs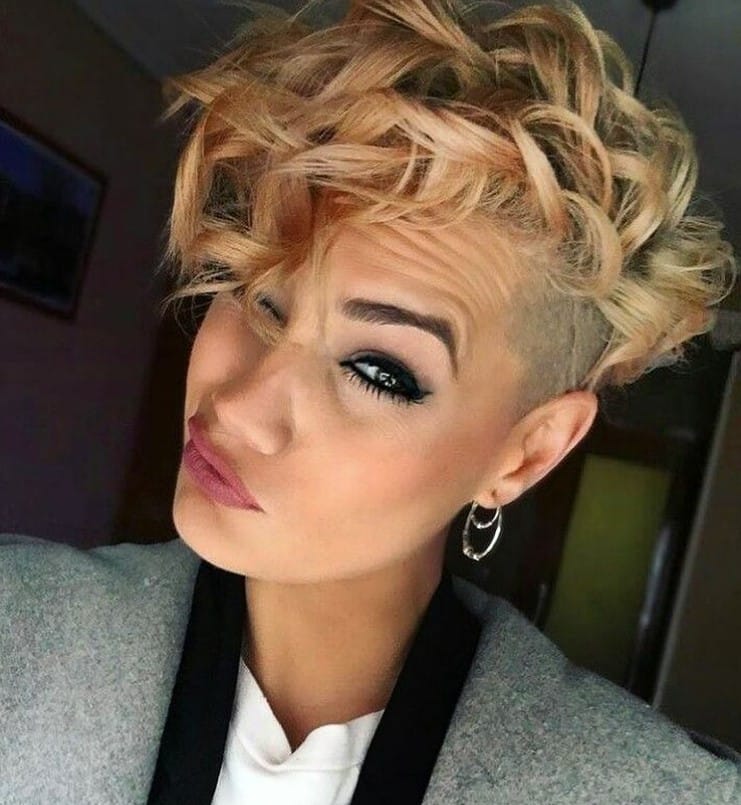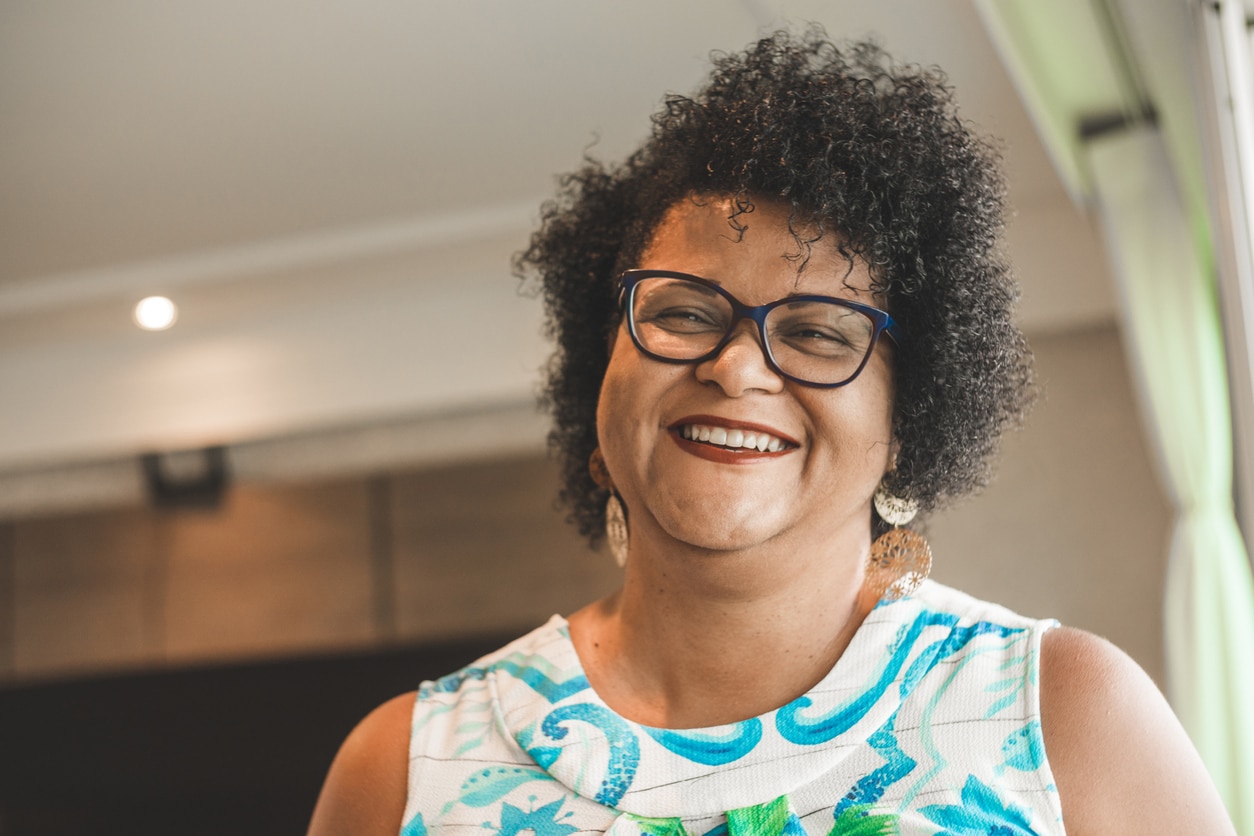 This curly pixie cut with long bangs is a mesh of styles, and it's perfect for those with an adventurous spirit. To maintain the length, you will have to get regular trims, and you may want to talk to your stylist about the time and monetary dedication before getting the chop.
Curly Bob Cut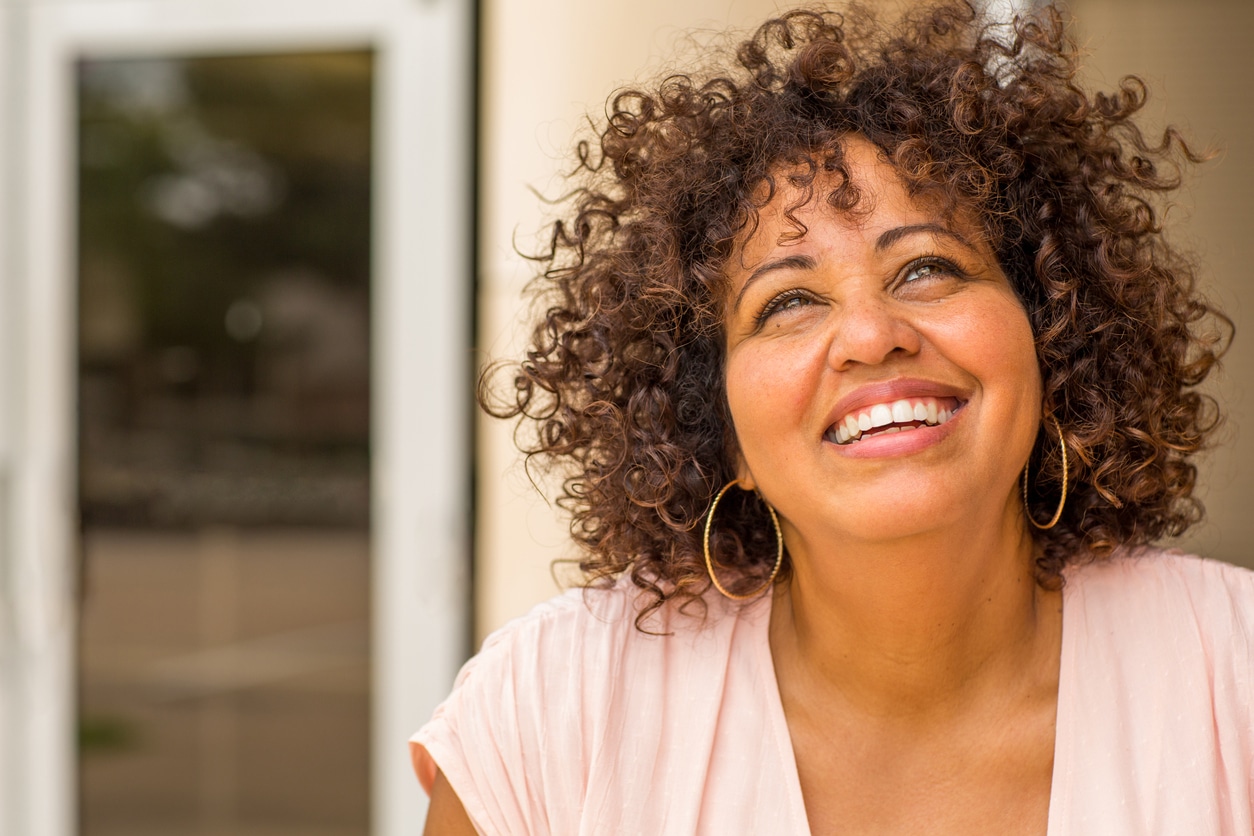 The curly bob is an effortless style to wear. We love how feminine and playful it is. If you prefer more texture and movement, adding highlights will do the magic, and you can also simply incorporate wavy bangs to get this look to work.
Wild Long Curls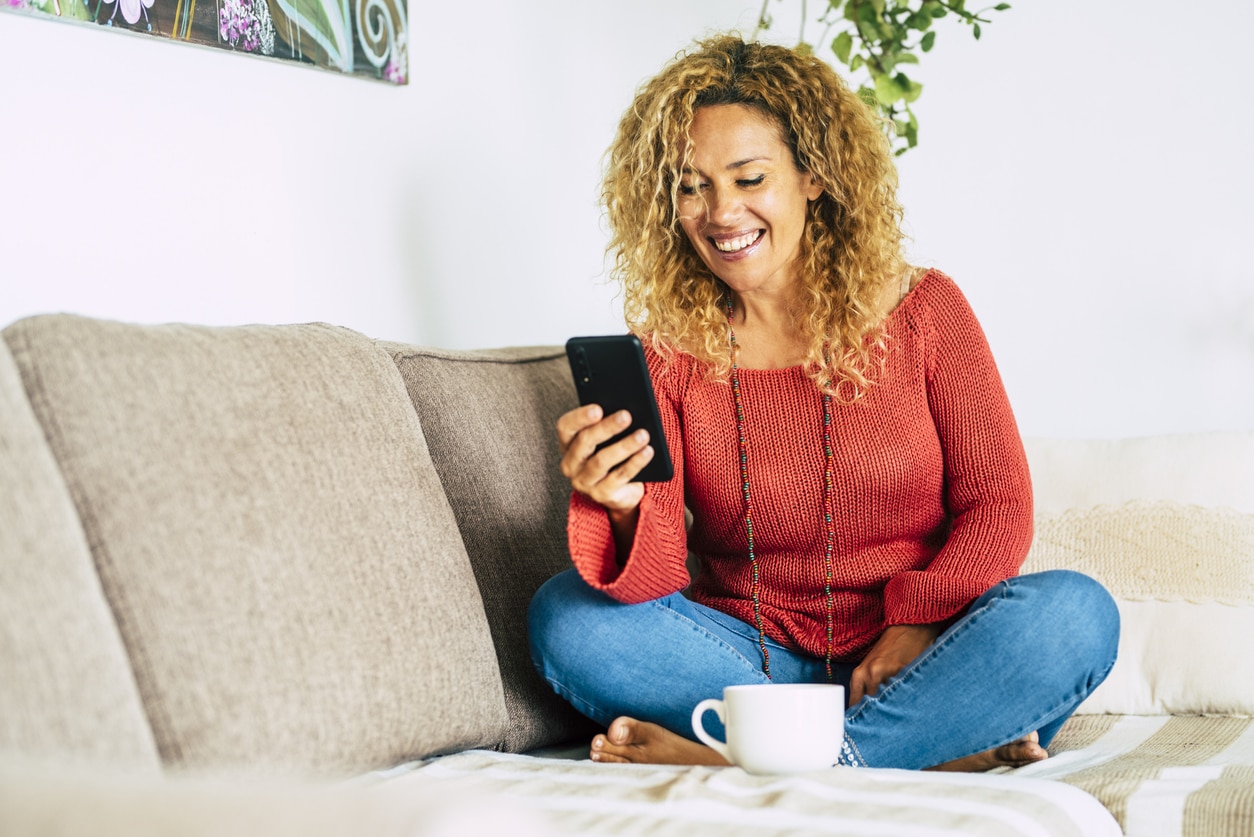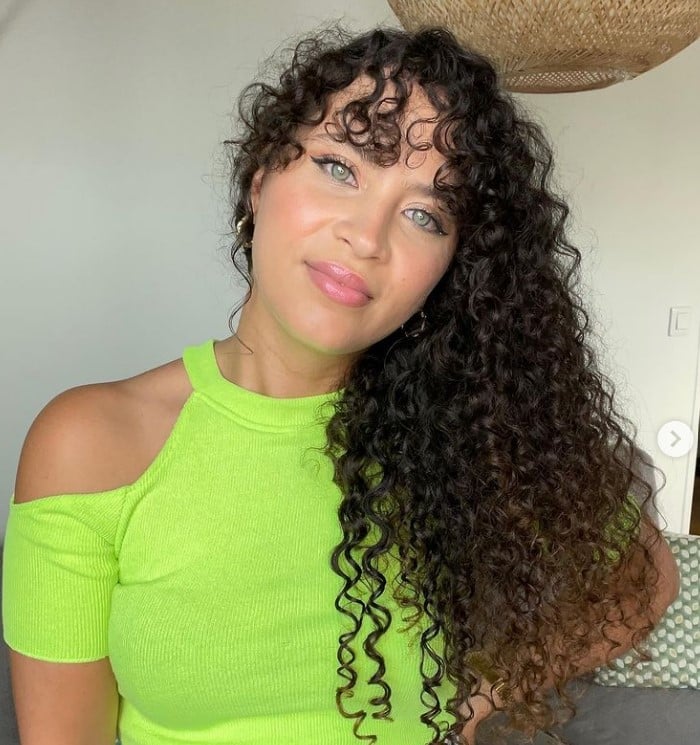 Why not go all wild with your long hair by adding a curly fringe? Even though long curly hair requires more maintenance, this look is worth it.
Mid-length Curls with Fringe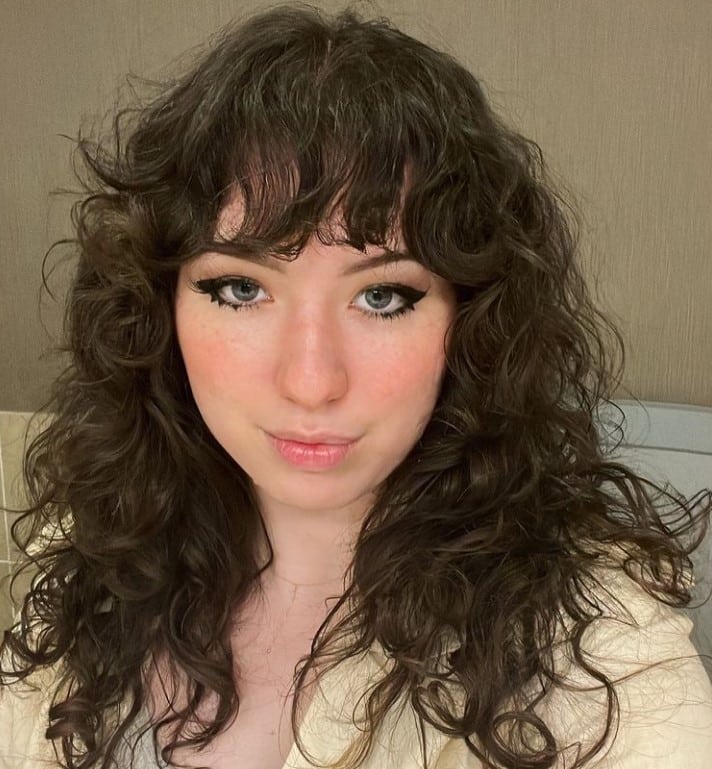 If you don't like the long wild look or the short curls, wearing your curls mid-length is an excellent option. Consider going with a blunt cut on this look, so your bangs cut a clean line on your forehead.
Short Curly Bangs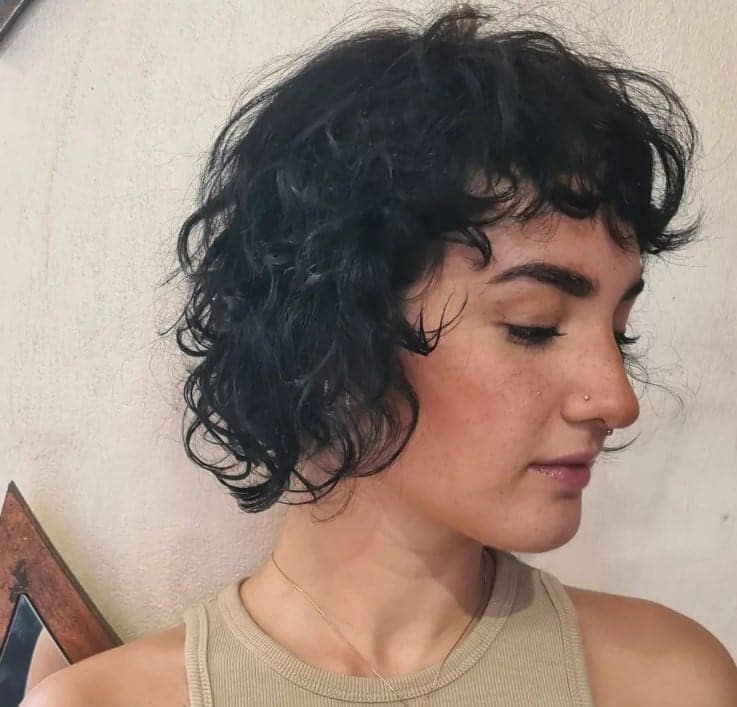 Take a page from Actress Joey King's fashion book and embrace the short bangs with your curls. Bangs on short curly hair add spunk to the otherwise low-key hairstyle, and you can even just include a set of wispy bangs to get this look just right.
Messy Curly Bangs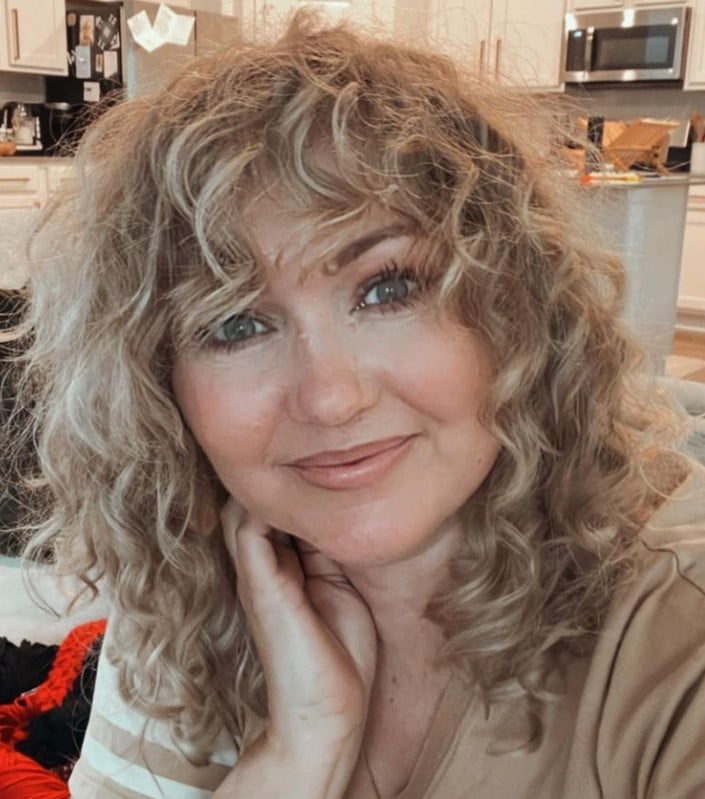 We are in total awe of this messy-curls bangs look inspired by Beyonce.
Sexy 80's Bob Curls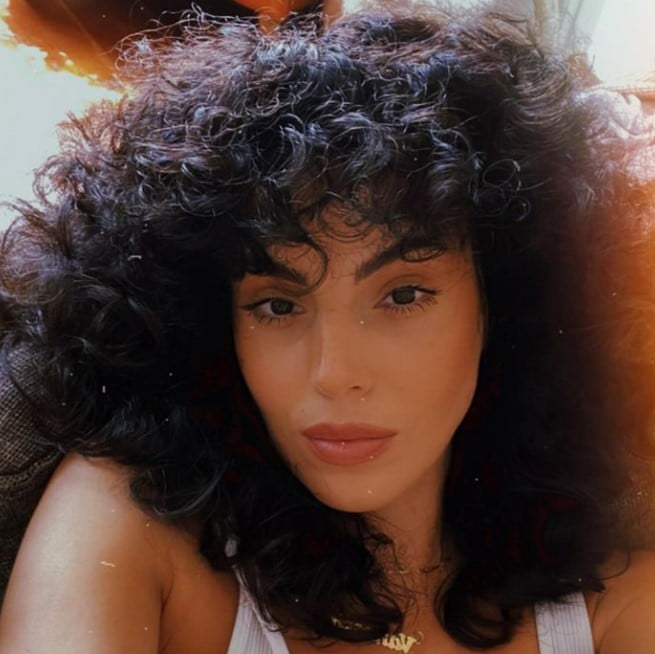 If you're a fan of 80s hair bands this definitely is not a new style… Bring back that classic look with curly, fluffy bangs. This vintage 'do is a reminder of how far curly hair has come.
Long Blonde Bob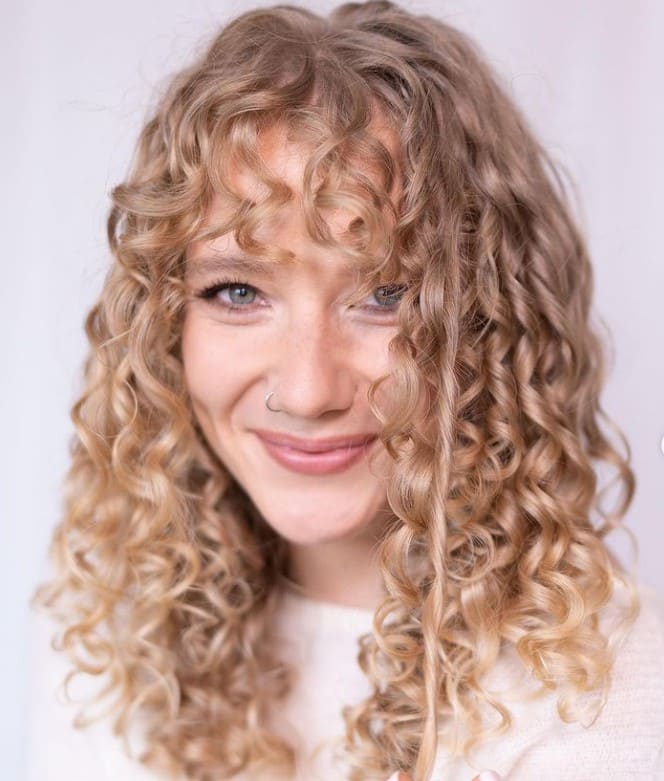 OMG! Don't you love how this blonde bob looks with the ringlets? It's never a miss with the classic bob.
Curly Mullet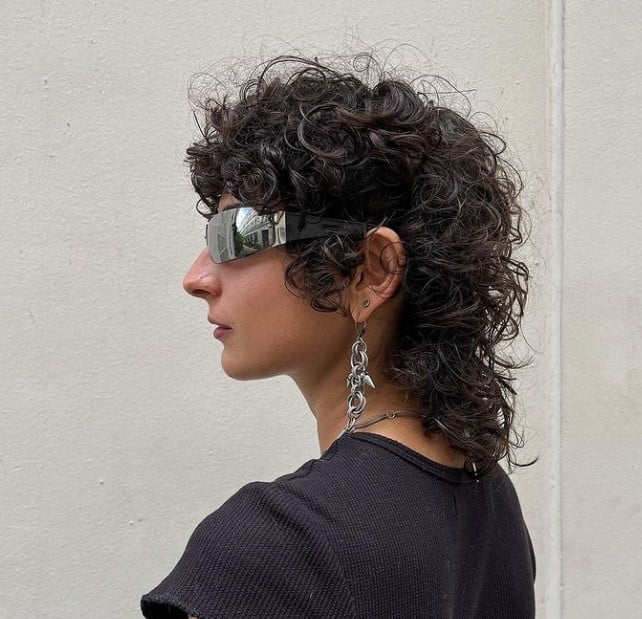 Curly hair in a mullet cut is a perfect match. The curls bring a soft touch to the mullet cut, making it look more feminine. Plus, you can incorporate a shaggy cut, and it seems to work with various hair lengths, from shorter to medium cuts.
Conclusion
If you are itching to try out curly bangs, go for it. Unless you try it out, you can never be sure of how it will look on you. Just be sure to consult your hairdresser before making the cut. Also, remember to use the right products and moisturize them to keep them thriving. Have fun styling them. There are really no limits to styling your curly hair.
Get the Look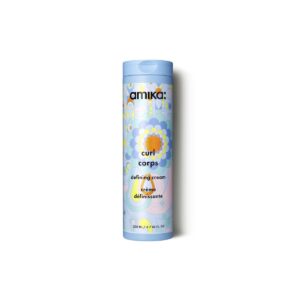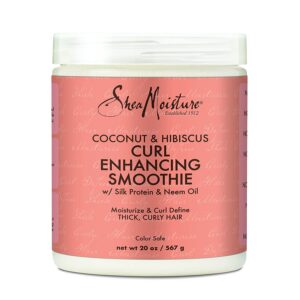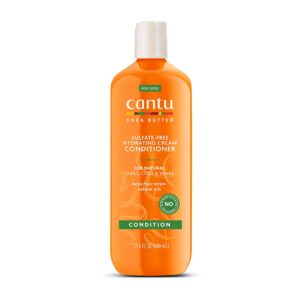 Read More:
Types of Bangs: Which Are Right For You?
Low-Maintenance Hairstyles for Women Over 50
15 of the Best Curly Hairstyles for Women Over 50