Sponsored post.
A woman and her hair have a complex relationship. Whether it's long and glamorous or short and sassy, a woman's hair is often inextricably linked to her identity. When it looks great, there's an extra spring in her step. But a bad hair day can dampen her spirits faster than humidity can dampen her style. That's why women spend countless hours and thousands of dollars in salons getting curled, straightened, colored, and cut, all in the name of fighting frizz and turning split ends into shiny, smooth strands.
And, just when she thinks she's got it all under control, Mother Nature ushers in the menopausal years, when fluctuating hormones can wreak havoc on hair, turning lustrous to limp, bouncy to brittle, and silky to straw-like. As if that's not enough, many women experience an increase in the hair's natural shedding process that can range from a few extra strands in her hairbrush to patches so thin you can see their scalp.
Cutting it off may feel like the only choice, but there are other options. Companies like Bolster Beauty by SottoPelle® understand that aging hair has its own unique set of issues, and they have developed a line of products and supplements formulated to address those needs. The latest weapons in their arsenal against hair loss are the hair savior™ Promeric Shampoo and hair protector™ Promeric Conditioner. This dynamic duo packs a one-two punch when it comes to saving and protecting a woman's crowning glory.
Your Aging Hair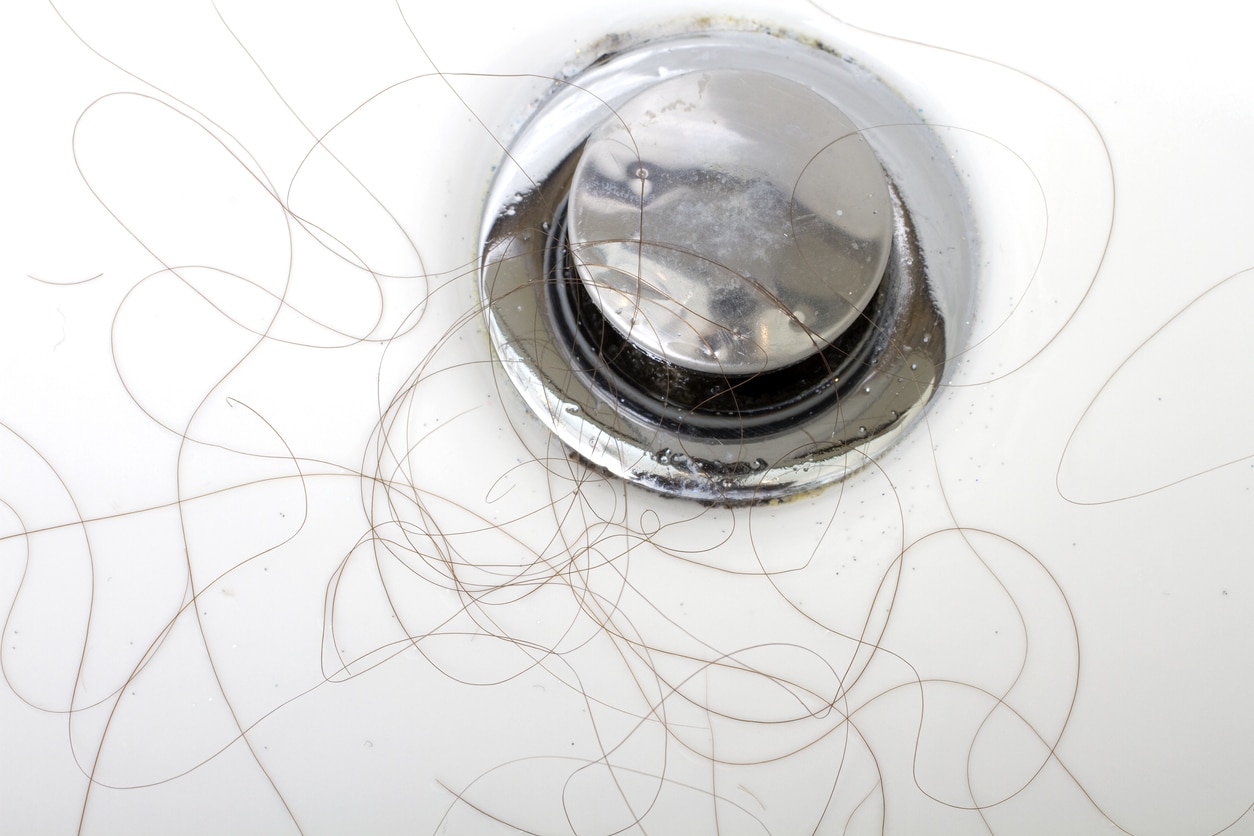 Shedding hair is normal, and most people shed between 50-100 hairs per day. The problem occurs when the hair that falls out is not replaced by new growth. That's when thinning areas, or in extreme cases, bald patches, begin to become noticeable.
Several things can contribute to this condition, including stress, certain diseases, some medications, or a vitamin deficiency. Most commonly, it can be attributed to the natural changes that occur in women's bodies as they age, specifically during the menopausal years. This is the time when estrogen and progesterone levels begin to fluctuate.
Why does that matter? Because they are the key ingredients for hair growth and retention. As they decline, the male androgen hormones begin to increase, causing the hair follicles to become smaller. Smaller follicles lead to slower growth, thinner strands, and an increase in hair loss. Put all that together, and it's a recipe for lackluster locks.
Hair Hope In A Bottle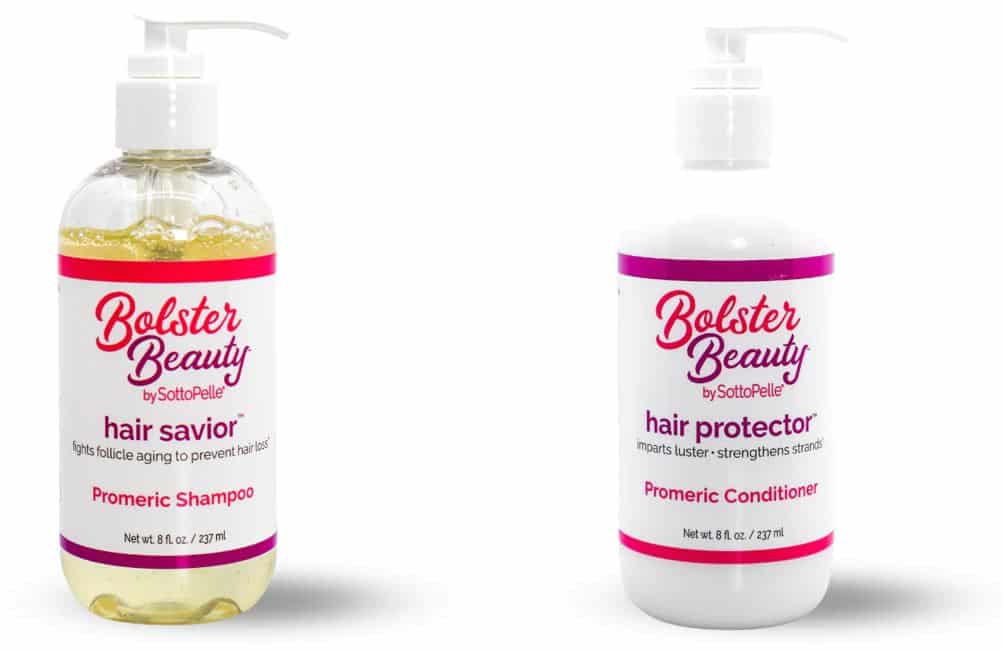 Both hair savior™ and hair protector™ are for all hair types and packed with natural, powerful ingredients. Color-safe and cruelty-free, you will never find silicones, formaldehyde, hormones, drugs, or synthetic fragrances in these vegan products. What you will find are natural boosters like Saw Palmetto, Turmeric, and Aloe Vera to reduce thinning and stimulate hair growth.
You'll also find Castor Oil, selected for its ability to restore a brilliant sheen and softness to the hair. Finally, you'll find Procapil®, one patented ingredient with multiple benefits, including deep cleaning, hydrating, and nourishing the scalp and hair. Over time, it works to restore elasticity, increase volume, and reduce hair loss, thinning, and breakage. As a result, hair becomes stronger and more resilient and can better withstand damage caused by aging, the environment, and free radicals.
Hair's the Last Word
With the regular use of Bolster Beauty by SottoPelle® shampoo, conditioner, and nutraceuticals, hair can be restored to a healthier, more vibrant, and resilient version of itself. To make sure it stays that way, practice the following hair care tips:
Avoid scrubbing or roughly pulling at your hair while washing. Instead, massage the scalp to stimulate the follicles.
Rinse in lukewarm or cool water because it's much gentler on the hair than hot water.
Don't vigorously rub your hair while towel drying. Instead, blot it gently with a towel, squeezing excess water from strands.
Remove knots with a brush that's designed to detangle your hair without breaking it.
Let your hair dry naturally as often as possible. Heat tools like dryers, curling brushes, straightening irons, and other devices can cause breakage.
Avoid over-processing your hair with harsh chemicals.
While these things don't necessarily cause hair loss, they can exacerbate the problem by damaging already weak strands. If hair continues to shed at an alarming pace, check with a doctor to rule out any underlying health conditions or side effects of medications.
With the right products, proper care, a healthy diet, regular exercise, and appropriate supplements, it is possible to enjoy a gorgeous head of hair for years to come.
Read Next:
I Used Hair Repair & Restore: Bolster Beauty by SottoPelle® – Did It Work?
Which Hair Product Does Tiffany Hendra Love? Find Out!