You Ask; We Answer How can you incorporate something new into your home fitness routine? A mini stepper!
We ran across something on Amazon that is an awesome upgrade to the 'mini-stepper', which makes exercising at home a cinch, and has the added benefit of resistance band training.
The DuoFit Folding Mini-Stepper, under $100, is the answer to offering a quick aerobic workout from home while watching tv, or even working on your laptop. The mini-stepper isn't a new concept, but DuoFit did something no one else has: handlebars. I don't know about you, but there are days when my balance is way off. The mini-stepper craze is a godsend, but I just don't trust myself to chew gum and walk at the same time! Thank goodness for DuoFit's improvement on a home-fitness staple.
What is the Difference Between Aerobic and Resistance Training?
Resistance training is any exercise that uses the body's own weight to build strength by way of low-impact 'resistance'. Yoga, for example, is based on resistance training. Aerobic training includes more activity, movement, and accelerates the heart rate, which leads to healthier cardiovascular systems, and weight control. Put the two together by using the DuoFit mini stepper and in 30 minutes you've had a full-body-system workout.
>READ: 5 RESISTANCE TRAINING EXERCISES FOR WOMEN OVER 50
Why is Resistance Training Important for Women Over 50?
Resistance training is a huge trend right now, and it's easy to see why. Here's some of the anti-aging benefits to using this method in your home fitness routine:
Muscle quality improves (strength relative to muscle mass)
Increased ability to neurally activate motor units-basically this means you'll have faster movement-based activity which can help maintain brain plasticity.
Reduced risk of heart attacks and strokes
Increase in bone density
More Reasons to Love It
This stepper as a few perks, aside from the added resistance bands. There is a digital monitor attached to track and record calories, time, step frequency and the number of steps. There's also shock-absorbing footpads, and it uses hydraulics and pulleys that are nearly silent, so I don't disturb my partner at 6 a.m. (early birds, and all that jazz…)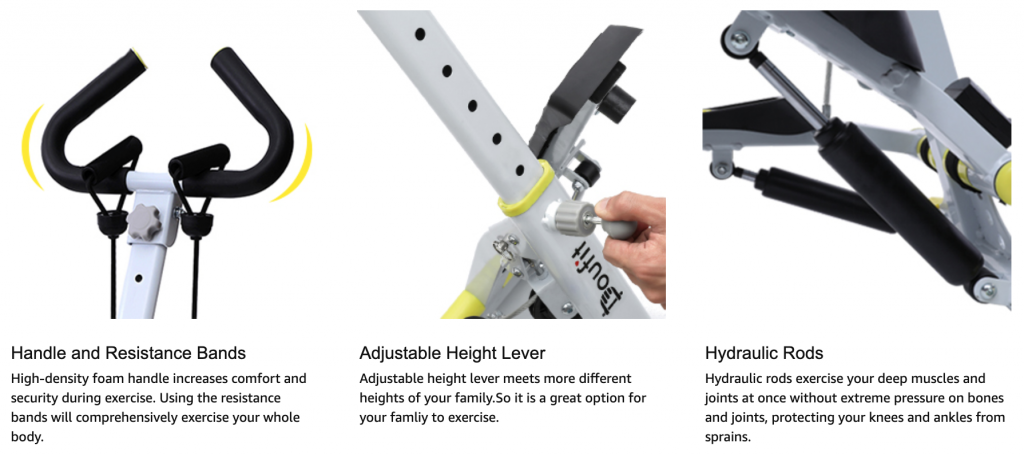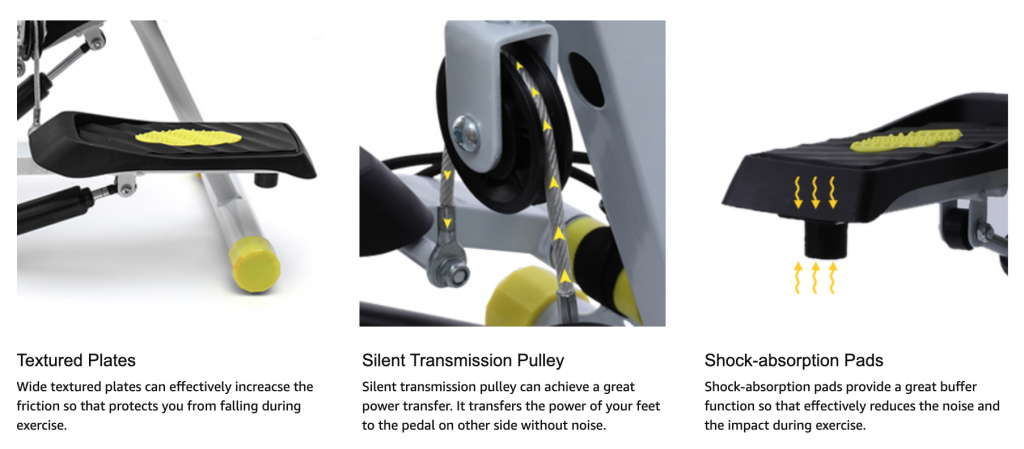 These types of fitness equipment are made specifically to stow away under your bed when not using. Because you'll have such easy access, you'll likely get in more workouts because of this convenience. If you're worried it might be too heavy to easily set up and break down, the DuoFit Mini-Stepper is only 25 pounds. If that's still a bit hefty for you, I use a large, shallow storage bin to easily slide it out from under the bed, plus it catches any sweat from the workout, it turns out, and saves my carpet as well.
READ>5 WEIGHT TRAINING EXERCISES YOU NEED TO START NOW
READ>BIG, UGLY, HEAVY WEIGHTS: ARE THEY RIGHT FOR WOMEN OVER 50?