Each month Sandy's Selections recommends recently released titles that appeal to PrimeWomen readers. February brings some splendid 19th-century historical fiction with Our Kind of People, a psychological thriller with The Replacement Wife, and the back story to women's modern exercise with Let's Get Physical. February is the first month to include a different genre: Classics! This is by special request and will continue next month with the classic, Far From the Madding Crowd. Enjoy!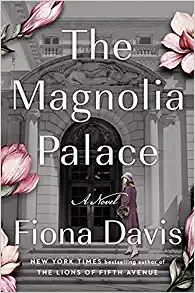 The Magnolia Palace is
the story of two female models, fifty years apart, whose lives intersect in New York's magnificent Gilded Age Frick Mansion. The novel's dual timeline toggles between 1919, when the Frick family still lives there, and 1996, when "Vogue Magazine" uses the Frick Museum for an exclusive photoshoot including murders, secrets, and betrayals.

This Will Be Funny Later
is a darkly funny and moving memoir that reveals what it's like to grow up as the daughter of comedian and television star Roseanne Barr. Now happily married and raising five sons on a farm, Jenny Pentland has worked tirelessly to create the stable family she never had.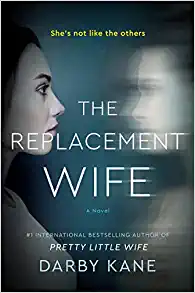 The Replacement Wife
asks how many wives and girlfriends need to disappear before your family notices? Elsa believes her brother-in-law is a murderer. He has one dead wife and one missing fiancée, a friend of Elsa's. The brother-in-law grieved for these women but started dating someone new. Elsa is frantic about the new girlfriend and her lost friend.
Our Kind of People by Carol Wallace – Historical Fiction
Our Kind of People
follows one family's rise, fall, and ultimate triumph in the exciting and glamorous world of the elites of New York City in the late1800s. With careful historical detail, it's at times wickedly humorous and at times tender and tragic. This novel illuminates the strengths, dreams, and vulnerabilities present within all of us.
The Spanish Daughter by Lorena Hughes – Hispanic American Lit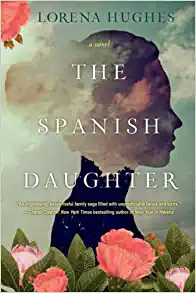 The Spanish Daughter
is set in early twentieth-century Ecuador and inspired by the real-life history of the coastal town known as the birthplace of cacao. This captivating novel tells the story of a resourceful young chocolatier who must impersonate a man to claim her birthright to her father's cocoa plantation in Guayaquil, Ecuador.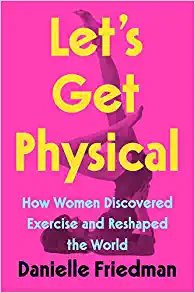 Let's Get Physical i
s an exciting blend of reportage and personal narrative that explores the untold history of women's exercise culture–from jogging and Jazzercise to Jane Fonda–and how women have parlayed physical strength into other forms of power. A fascinating look at the world of modern exercise and some of the leading female players.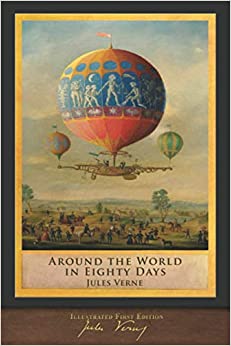 Around the World in Eighty Days
is the adventure of a British gentleman and his French valet attempting to circumnavigate the world in 80 days on a £20,000 wager set by his friends. The journey passes through dangerous locations and exotic lands, overcoming setbacks and constantly racing against the clock. This classic novel, written in 1873, was adapted for several movies and plays, including an award-winning film in 1956 and then a PBS Master Theater Series in 2022, all with outstanding reviews!
In Case You Missed It: Here's Sandy's February reading list from 2019!
Can you believe it's already February? Do you have your February reading list ready to go for those cold, snowy days when nobody wants to leave the house? Fret not, we have book recommendations that are full of intrigue, mystery, gossip, and great minds that will keep you entertained all month long!
Historical Fiction | NYT Best Seller
The Only Woman in the Room is the story of Austrian-born Hedy Lamarr, a Hollywood screen star in the 1930s and 1940s, recently recognized for outstanding contributions to science. This well-written glimpse into Lamarr's fascinating life will leave the reader looking for more.
Readers Recommend:
The Beautiful Invention by Margaret Porter
Beautiful: Life of Hedy Lamarr by Stephen Michael Shearer
Spread Spectrum: Hedy Lamar and the Mobile Phone
Nonfiction (January 2019)
Women Rowing North: Navigating Life's Currents and Flourishing as We Age offers research showing most older women are deeply happy and finding joy in this later stage of life. Stories from women of a variety of backgrounds and circumstances provide optimistic models finding that happiness is a choice and a skill set that you can develop as you live your life.
Reader's Recommend:I'm Too Young to be 70 by Judith ViorstReviving Ophelia by Mary PipherBooks for Living by Will Schwalbe
Memoir

(

January 2019)
Unquiet is based on the upbringing of a child of two great artists: Swedish filmmaker Ingmar Bergman and actress, screenwriter, and director Liv Ullman. Written in a beautiful and creative style, the child learns to understand something about love and about parents.
Reader's Recommend:Cold Song by Linn UllmanUnsheltered by Barbara KingsolverLost Children Archive by Valerie Luiselli
Fiction (January 2019)
Once Upon a River is an old-fashioned folktale layered with magic, mystery, and supernatural elements. This is a great read for lovers of epic novels, readers who like magical realism, and those who enjoy rich character-driven novels. Full of twists and turns like the River Thames.
Reader's Recommend:Thirteenth Tale by Diane SetterfieldBellman & Black by Diane SetterfieldThe Wonder by Emma Donoghue
Fiction (January 2019)
Elsey Come Home is a story about a woman struggling to balance a career as a painter, motherhood, ex-pat in Beijing, individual, marriage, and a drinking problem. This is elegantly written about life's complexities and a woman at the crossroad—aA thought-provoking read.
Reader's Recommend:Paris was the Place by Susan ConleyForemost Good Fortune by Susan ConleyStop Here, This is the Place by Susan Conley
Biography (November 2018)
Walking with Destiny is the life story of the great Sir Winston, using new sources, including King George VI diaries, minutes from the War Room Cabinet, and private papers of his children. This book is a brilliant piece of storytelling written by a popular journalist. Extremely enjoyable!
Reader's Recommend:My Early Life by Winston ChurchillIn Search of Churchill by Martin GilbertMasters and Commanders by Andrew Roberts
Mystery (December 2018)
Watching You is a clever, suspenseful, psychological thriller about an upscale neighborhood filled with watchers and those being watched; some are, in fact, driven by dark motives. Expert misdirection keeps the reader guessing in this twisty British mystery.
Reader's Recommend:Then She Was Gone by Lisa JewellAnonymous Girl by Greer HendricksThe Neighbor by Fiona Cummins
If you are an Amazon Prime member you get a free Prime Read each month. Right now our favorite is Reminders of Him by Colleen Hoover.
Sandy's Selections: New Books To Read in December