As chilly fall weather settles in, our instinct is to hunker down and stay in. However, there are no limits to where beloved books can take us. So, this "trick or treat" season, grab a bag of candy corn and settle in to devour some fiction, nonfiction, murder mystery, and biographies by some stellar authors. Let this October reading list carry you out of your home and into new parts of the world, both real and imagined, and escape from this one for a little while.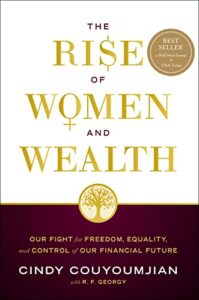 The Rise of Women and Wealth
shows women are powerful agents of change with boundless potential in the financial realm. Today in the U.S., women are making gains in higher education, hold corporate positions, and are successful leaders, men still control most of the household wealth.Through intuition, passion, and knowledge, Couyoumjian educates and empowers women to join her in claiming their financial independence.
Girl Forgotten by Karin Slaughter | Murder Mystery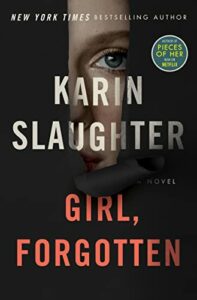 The Girl, Forgotten is Emily Vaughn, a teenager who is murdered in Longbill Beach, Delaware in 1982. 40 years later her murderer still remains free, the murder unsolved as her former tight-knit friendship group closed ranks. Girl, Forgotten is the second book in the series featuring Andrea Oliver, with the first book, Pieces of Her, now on Netflix.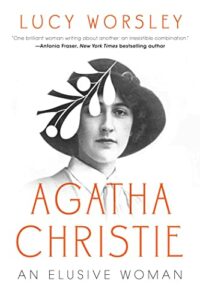 Agatha Christie
is a fresh take on one of the most influential authors of all time. Christie was a prolific writer, having completed nearly 70 novels, and sold over 2 billion copies. With access to personal letters and papers never seen before, this biography is both authoritative and entertaining, making us realize that Christie was an extraordinary pioneer.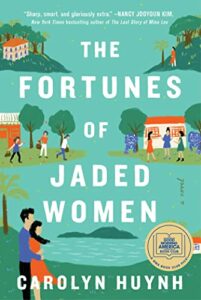 The Fortunes of Jaded Women
follows a family of estranged Vietnamese-American women who experience mishaps and unexpected joy after a psychic makes a startling prediction about their lives: the family will witness a marriage, a funeral, and the birth of a son. This prophecy brings celebrating and healing together as a family.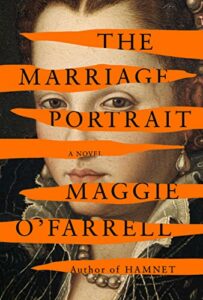 Set in the mid-1500s, The Marriage Portrait tells the story of Lucrezia's short marriage to the Duke of Ferrara through her own eyes and perceptions. Married at 15, dead by 16, Lucrezia's life, set in Renaissance Italy, the atmosphere and depictions in this story are intense and emotionally charged, and are skillfully written with intrigue and suspense.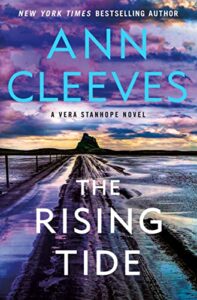 For fifty years a group of friends has been meeting regularly for reunions on Holy Island, celebrating the high school trip where they met. On the first morning, one of the group is found hanging from the rafters, and a detective is called to investigate when evidence suggests a suspicious death. The Rising Tide is a powerful novel about guilt, betrayal, and the long-held secrets people keep.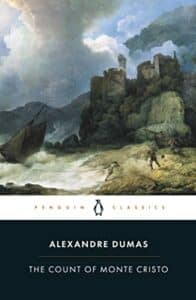 The Count of Monte Cristo
, written in 1844, is an adventure story primarily concerned with themes of hope, justice, vengeance, mercy, and forgiveness. The story centers on a man who is wrongfully imprisoned, escapes from jail, acquires a fortune, and sets about exacting revenge on those responsible for his imprisonment. Important: Read the unabridged version for all subplots, intricate character relationships, and conflicts.
In Case You Missed It: Here's Sandy's summer reading list from October 2020!
The Evening And The Morning
is the prequel to Pillars Of The Earth, written by Ken Follett thirty years ago. The lives of the three main characters are intertwined as each one comes into dangerous conflict with ambition and rivalry, birth and death, and love and hate.
Readers Recommend:
Blackout by Candace Owens (NYT Best Seller) | NONFICTION
Political activist Candace Owens lays bare the myth that all Black people are expected to vote for Democratic candidates. Blackout is well-researched and intelligently addresses the many ways that Democratic Party policies hurt rather than help the African American community.*
Readers Recommend
Fifty Words For Rain by Asha Lemmie (NYT Best Seller) | FICTION
Fifty Words For Rain
is a heartwarming and beautifully written novel about Japanese culture and the Imperial Dynasty inheritance that links a family together. This is the story of a young girl's struggle and evolution from victim to survivor, and what it means to be free.
Readers Recommend
Troubled Blood by Robert Galbraith (NYT Best Seller) | MYSTERY
Troubled Blood
is written by the Harry Potter author, J.K. Rowling, under the pseudonym of Robert Galbraith. This fifth book in the detective series is a story of a 40-year-old "cold case" of a person missing under curious circumstances. The case stretches over a year and has all the mystery, heart, and character dynamics of the series, and the actual killer is totally unexpected!
Readers Recommend
The Daughters Of Yalta
tells the story through the eyes of Sarah Churchill, Anna Roosevelt, and Kathleen Harriman, the daughter of W. Averell Harriman, the U.S. Ambassador to the Soviet Union. Skillfully written and meticulously researched, it's an extraordinary work that reveals the human side underlying the politics of Yalta and three remarkable daughters!
Readers Recommend
In a moment of desperation, Addie LaRue makes a bargain to live forever — and is cursed to be forgotten by everyone she meets. This is the beginning of the extraordinary life and dazzling adventure that plays out across centuries and continents, across history and art, as a young woman learns how far she will go to leave her mark on the world.
Readers Recommend
If you are an Amazon Prime member, you get a free Prime Read each month. Right now, our favorite is the suspenseful thriller The Asset
by Saul Herzog.
*Prime Women does not endorse any political view.
Read Next:
Sandy's Selections: New Books to Read in September
Sandy's Book Selections For August