June is the time to stock up on new books for your vacation season. This month's most anticipated titles include memoirs, historical fiction, and comedies. Whether you're shopping for graduation gifts or just filling up a bag for the beach, there is a book on June's List for you! Enjoy this fun and robust summer reading list!
Bad Summer People by Emma Rosenblum | Family Life Fiction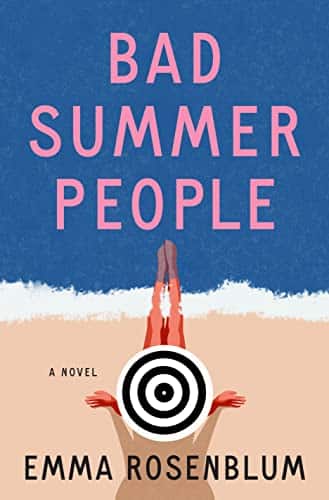 Bad Summer People is set on Fire Island, an affluent vacation community frequented by the wealthiest of NYC families. It begins with the discovery of a dead body. The complicated story lies under the surface of picture-perfect lives in a place where everyone has something to hide. The audiobook book is the perfect summer listen!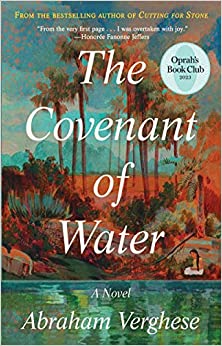 The Covenant of Water is an epic saga in India that spans from 1900-1977. It follows three generations of a family that suffers from a curse: in every generation, one person dies by drowning. Through the study of medicine, that folklore moves into the realm of science and is explained and resolved. "The covenant of water: everyone is linked inescapably by acts of commission and omission, and no one stands alone."
Scarlet by Genevieve Cogman | Historical Fiction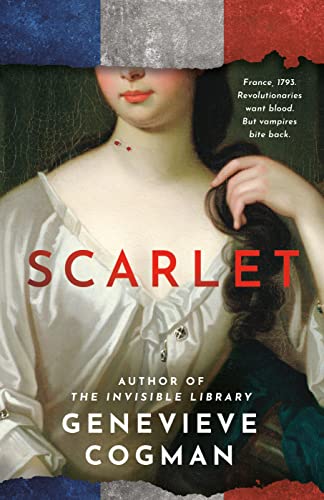 Scarlet reimagines Baroness Orczy's The Scarlet Pimpernel during Revolutionary France with a feminist and supernatural twist. The Scarlet Pimpernel is a disguised British nobleman determined to rescue French aristocrats facing the guillotine. The French are being offered sanctuary by their aristocratic British kin, but these aristocrats are vampires! Adding vampires into the mix adds to this bloody adventure.
Killing Me by Michelle Gagnon | Comedy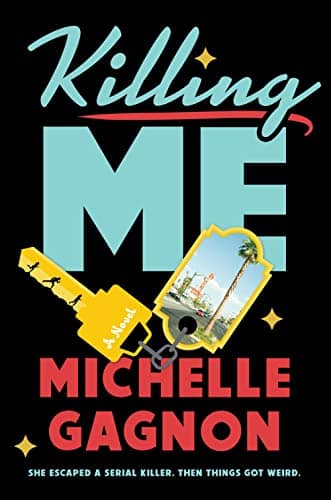 Amber Jamison believes that she is smart and street savvy, so when she is stuffed inside a white van by a serial killer, she is more angry than scared. The next thing she knows, she is rescued but finds herself running across the country to escape her past and pairing up with an old partner who she cannot trust.
Yellowface by R.F. Kuang | Fictional Satire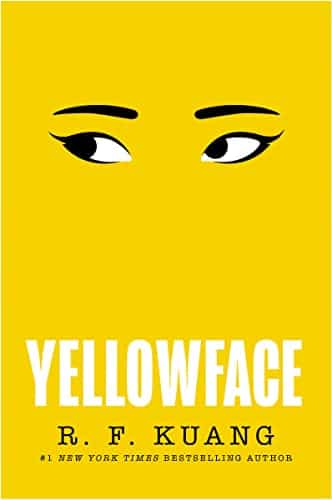 Yellowface satirizes the publishing industry with a tale of a struggling writer. Early in the novel, a prominent Asian-American writer, Athena Liu, dies. Her white friend witnesses Athena's accident, then seizes on the opportunity to pass off Athena's words as her own. The story unravels the messiness of plagiarism, cultural appropriation, and the complexities of imperfect characters. The writing is smart, and the story is immersive.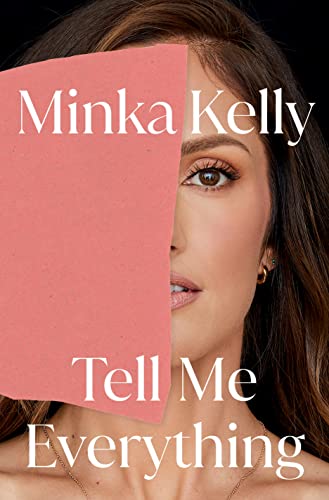 Tell Me Everything is a story that can inspire anyone to whom life has been unfair. From a persistent, unpredictable childhood of neglect to Hollywood stardom, actress Minka Kelly heads straight toward Netflix's "Friday Night Lights." Content warnings: this book contains topics covering child neglect/abuse, domestic violence, drug abuse/addiction, coercive sex work, dubious consent, revenge porn, cancer/terminal illness, and the loss of a parent.
Liar's Beach by Katie Cotugno | Mystery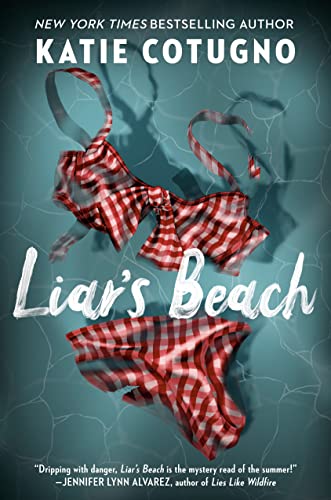 Liar's Beach is reminiscent of Agatha Christie's classic murder, The Mysterious Affair at Styles. Set in the summertime world of Martha's Vineyard, an eighteen-year-old prep-school student is found lying facedown in the pool. Everyone has something to hide, and the place is full of liars. The accident is written off as just that—an accident—but then you begin to wonder if there's a potential killer on the Vineyard.
In Case You Missed It: Here's Sandy's summer reading list from June 2022
Anna by Amy Odell | Biography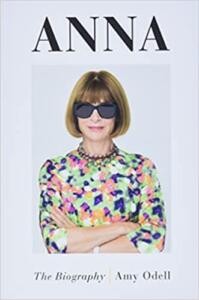 Anna is Anna Wintour, the most famous person in the fashion industry and one of the most powerful people in media today. Based on extensive interviews with Anna Wintour's closest friends and collaborators, including some of the biggest names in fashion, journalist Amy Odell has crafted the most revealing portrait of Wintour ever published.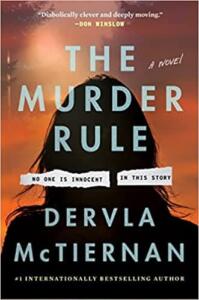 The Murder Rule is a mother-daughter story—one running from a horrible truth and the other fighting to reveal it—that twists and turns in shocking ways. It was inspired by the true story of a young law student who worked at the "Innocence Project" and eventually uncovered the story that saved an innocent man on death row. But no one is innocent in this story.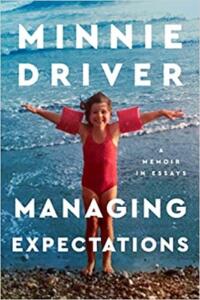 Managing Expectations reminds us of how life works out—even when it doesn't. The book is written with razor-sharp humor and grace as it explores navigating the depths of failure, fighting for success, and discovering the unmatched wonder and challenge of motherhood. This memoir is effortlessly charming, deeply funny, personal, and honest,
This Time Tomorrow by Emma Straub | Time Travel Science Fiction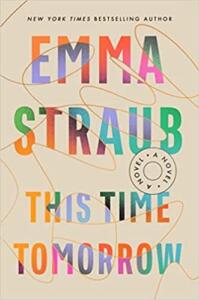 This Time Tomorrow delivers a different kind of love story about the lifelong relationship between a father and daughter. "What if you could go back in time to be with your elderly dying parent when they were young and healthy?" This book turns all the traditional time travel stories on their head with great humor, insight, and heart.
The Club by Ellery Lloyd | Murder Mystery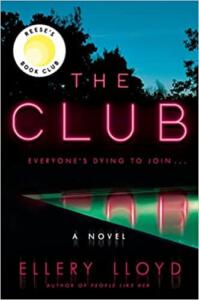 The Club is a slow-burn mystery that follows the fictional Home Group, a producer of exclusive celebrity clubs found worldwide. It is a dark, voyeuristic look at the underbelly of stardom today. Shady business practices, moral dilemmas, and a cast of characters who all have something to hide…but which one will kill to keep their secrets?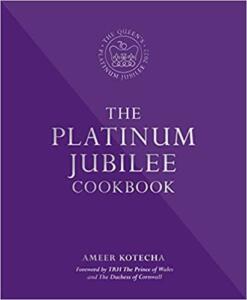 Platinum Jubilee Cookbook features 70 recipes in full color from British embassies and recipes inspired by local influences from around the world. Many of these recipes have actually been served during royal visits to various nations. The book also includes a selection of anecdotes from diplomatic dinners over the last 70 years.
CLASSIC: Pride and Prejudice by Jane Austen | Historical Fiction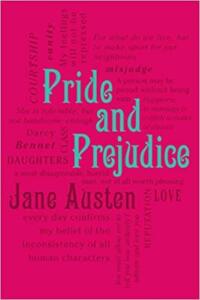 Pride and Prejudice, written in 1813, opens with the saying, "a single man in possession of a good fortune, must be in want of a wife." This novel tells the story of Mr. Bennet's family of five unmarried daughters and their hope for a better marriage. It writes about universal problems in a way that is never moralizing but funny, ironic, and enlightening. A best seller for 200 years!
The first film adaptation of Pride and Prejudice was in 1938, and the latest movie was released in 2020.
In Case You Missed It: Here's Sandy's summer reading list from June 2019!
The author L.M. Montgomery is credited with asking, "I wonder what it would be like to live in a world where it was always June," which is precisely what you will feel when you make your June reading list. Many of these titles offer tales of summer, provocative mysteries, and lots of adventure, so even if you don't have a lot of travel to do this month, you'll visit many new places all the same!

Based on actual events, Mistress of the Ritz is an American woman's story who secretly worked for the French Resistance while playing hostess to the invading Germans at the iconic Ritz Hotel in Paris. Its famous setting and the famous people from the past make this a captivating suspense novel and give a different aspect to surviving WWII.
Readers Recommend:
The Aviator's Wife by Melanie Benjamin
The Lost Girls of Paris by Pam Jenoff
The Hotel on Place Vendome by Tilar Mazzeo

Park Avenue Summer is a delightful summer cocktail of a read! This fictionalized account of the first issues of Helen Gurley Brown's Cosmopolitan Magazine is meant to entertain and intrigue. Read the Author's End Notes to see how much of HGB that was portrayed is really true!
Readers Recommend:
The Devil Wears Prada by Lauren Weisberger
What the Lady Wants by Renee Rosen
Ask Again, Yes by Mary Beth Keane

The Last Time I Saw You is filled with shocking twists and turns about the aftermath of a brutal high-society murder. Everyone is a suspect! Clues are cleverly and carefully planted all along the way, but no one will truly understand what is happening until the final reveal.
Readers Recommend:
The Night Before by Wendy Walker
Someone Knows by Lisa Scottoline
I See You by Liv Constantine

This remarkable memoir is filled with the adventures of American women who travel to a farm in northern Iceland every June to ride Icelandic horses. In a beautiful, illustrative writing style, stories are told of their friendships with each other and their passion for Icelandic horses.
Readers Recommend:
Names for the Sea: Strangers in Iceland by Sarah Moss
The Fish Can Sing by Halldor Laxness
Independent People by Halldor Laxness

No Visible Bruises is an extraordinary book that explores the dark corners of intimate violence and the far-reaching consequences of domestic terrorism on our society. This well-written book provides ten years of research showing the critical need to change our attitudes and laws.
Readers Recommend:
When Dad Hurts Mom by Lundy Bancroft
Becoming the Narcissist's Nightmare by Shahida Arabi
Psychopath Free by Jackson MacKenzie

Turning fifty, reeling from divorce, and determined to reclaim her life, this mom dedicates a year to search for five new lovers. Seeking the rapture absent from her life of minivans and mom- jeans, she finds a profound new sense of self-worth. Rare, unexpected, and wildly entertaining!
Readers recommend:
Crazy Love by Leslie Morgan Steiner
The Mommy Wars by Leslie Morgan Steiner
The Baby Chase by Leslie Morgan Steiner

Such a Perfect Wife is a fast-paced murder mystery with a true-crime writer who digs into the story and discovers the stunning and terrifying truth. This is a truly new spin on the classic woman-gone-missing tale that is a refreshingly original twist to an unforgettable conclusion.
Readers recommend:
The Secrets You Keep by Kate White
The Mother in Law by Sally Hepworth
The Better Sister by Alafair Burke
If you are an Amazon Prime member, you get a free Prime Read each month. Right now, our favorite is The Dinner Guests by Kiersten Modglin.
Read Next:
Books by Women Authors that All Women Should Read
Sandy's Selections: Your Must-Read Books for April