September is a time for waning summer days and the start of cool evenings. As our days get shorter, it becomes the perfect time to begin a new book (or two!) and start some new mental adventures. This September is also a major moment for authors and readers, packed with big, must-reads. Sandy's selections for this month include suspense and literary fiction. There's also a workplace drama and a cat-and-mouse chase through Europe. Get ready to lose yourself in a good book; here is Sandy's September reading list for you to delve into.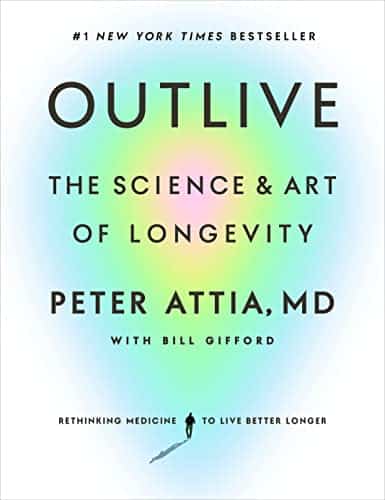 Outlive explores the science of prolonging life but also prolonging aliveness, giving us a new way to think about longevity. This philosophy emphasizes prevention over treatment and recognizes that what works for one person might not work for the next. Outlive also looks at the quality of life from all angles–physical, emotional, mental, relational, and spiritual health. The author is host of The Drive, a podcast covering the topics of health, medicine, and longevity.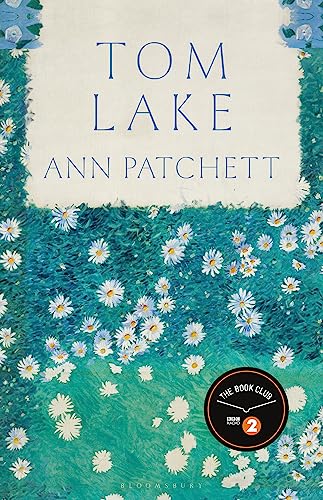 Tom Lake is a beautiful and moving novel about family, love, and growing up, set in the early months of Covid-19. The family passes the hours picking cherries from the trees on their farm and listening to mother tell the tale of her long-ago romance with "Duke," a young actor who went on to become a major celebrity. This slow-burn narrative gathers dramatic steam and blends past and present as the daughters reshape a new understanding of their mother.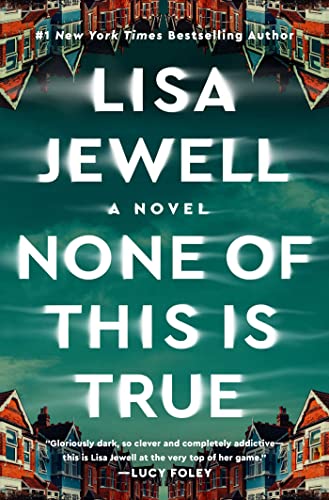 None of This is True is a dark, mind-bending thriller about two women who learn they are birthday twins: a very successful podcaster whose life looks very much like a perfectly curated social media grid, and the other appears to be nothing more than a plain Jane. Their unlikely meeting turns into a crime podcast that shares some very dark secrets that become the motive for murder. The ending is a shocking surprise.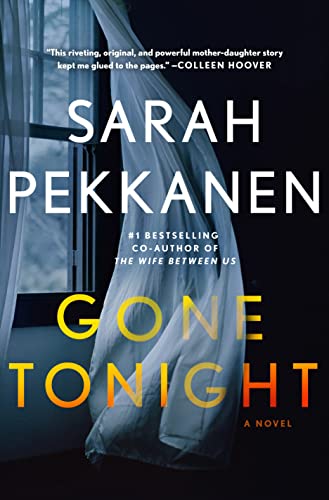 Gone Tonight is about a powerful mother-daughter relationship that is both thrilling and heartbreaking. There is a reason why the mother kept them moving every few years and why she was ready – at a moment's notice – to be gone in the night. A dark and dangerous past filled with long-buried secrets is beginning to unravel. Then her daughter is ready to spread her wings, move from home, and begin a new career, but the mother will do anything to prevent that from happening,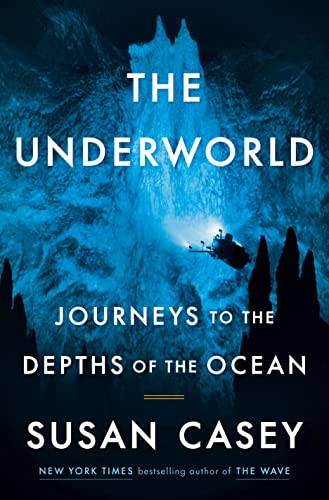 The Underworld is about the otherworldly inhabitants of the deep ocean and the explorers and scientists who are surveying these uncharted depths. The research was done in deep-sea submersibles, visiting eerie, alien landscapes that no humans had ever seen. The deep sea makes up more than 90 percent of Earth's biosphere, yet stunningly little is known about it. That's starting to change today with new technology.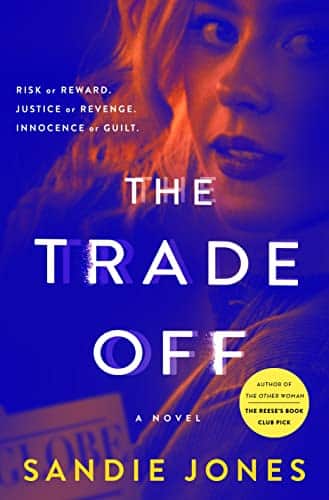 The tabloid setting of The Trade Off is a realistic workplace drama that questions ethics, crosses lines, threatens the private lives of celebrities, fabricates stories, and explores the several faces of truth. The book starts off slow and doesn't pick up until the second half, where we learn more about our two POV characters and their differing perspectives on journalism: the rookie reporter whose story stops when the truth does and the deputy editor who doesn't care how low she has to stoop for the best story.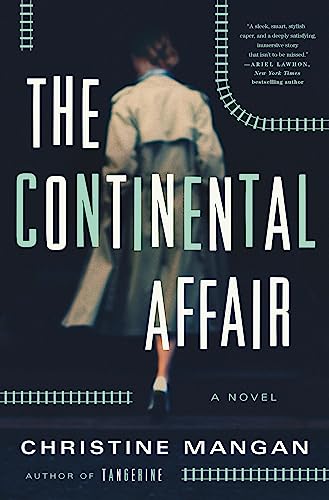 In The Continental Affair, Henri is chasing Louise across Europe in search of the money she's stolen, and he is charged with recovering. Picture Cary Grant and Grace Kelly as Henri and Louise in this stylish Hitchcock-like cat-and-mouse chase through Granada, Paris, Belgrade, and Istanbul. Whether rooting for Louise to escape with the cash or Henri to bring her to justice, the reader is in for an enjoyable ride.
In Case You Missed It: Here's Sandy's summer reading list from last September!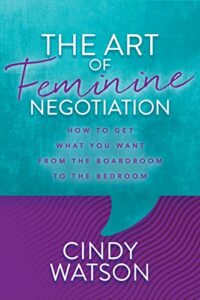 The Art of Feminine Negotiation examines the key skill sets that mark superior negotiators and shows how women already possess these skills in spades. With hands-on, practical advice about tactics, strategies, and the tools needed to up anyone's negotiation game, readers will come away ready to get what they want and deserve.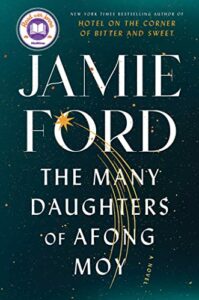 The Many Daughters of Afong Moy is the story of the first Chinese woman to set her lotus-bound feet in America. The tragedy of loneliness and loss she experienced sets off a ripple through time that causes her daughters to struggle with that legacy. The trauma inherited from her pain and suffering would be experienced by generations.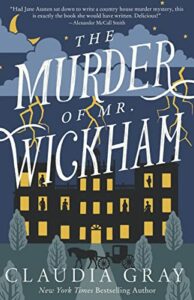 The Murder of Mr. Wickham brings together several famous characters from Jane Austen's novels and turns them into murder suspects! Everyone has a motive for the murder of the villainous George Wickham. The characters from different books are connected and intertwined in a very smooth fashion with quite a satisfying ending.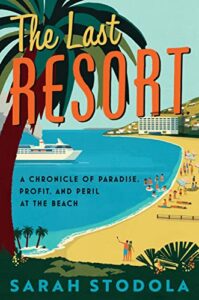 The Last Resort is a study of our fascination with the beach, beginning with Monte Carlo, where the pursuit of pleasure first became part of the beach resort experience. Equally as compelling is the examination of the underbelly of 'paradise' and the toll it takes on the people and places that make our beach fantasies real.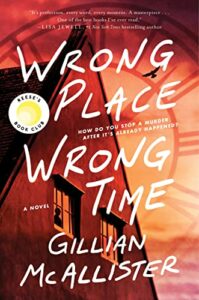 Wrong Place, Wrong Time is a psychological thriller about a mother who witnesses her teenage son murder a man. You don't know who, and you don't know why. She then seizes on an unconventional way to try to save him from a life in prison. This cleverly-plotted novel about motherhood and memory is original and ingenious.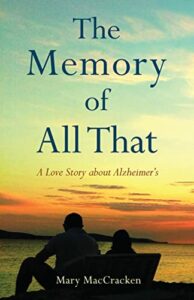 The Memory of All That is a beautifully written love story that offers guidance and comfort to those dealing with Alzheimer's. There was a great help from good doctors, social workers, and many friends—a whole community of care. But even with all the support in the world, they couldn't stop dementia from progressing.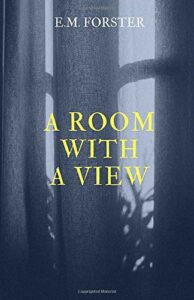 A Room with a View is a 1908 novel set in Italy and England when upper-middle-class British women were beginning to lead more independent, adventurous lives. The story is both a romance and a humorous critique of English society at the beginning of the 20th century. The novel was first adapted for the theatre in 1985 as an extraordinary award-winning film, and then a musical version of the novel was presented in 2012.
In Case You Missed It: Here's Sandy's summer reading list from September 2021!
A Slow Fire Burning opens with the gruesome murder of a man in his 20s, living on a houseboat in London. Three women immediately emerge as prime suspects. Each woman's backstory is shared in flashbacks as their daily lives intersect, and the novel builds towards its climax. Although slightly slower-paced and slightly less twisty than Hawkin's The Girl on the Train, it's well worth the read. P.S. The queen of mystery, Rosamund Pike, narrates the audiobook, which will almost certainly add to the suspense!
The Secret History of Food is entertaining and informative, sprinkled with humorous anecdotes and connections to popular culture. Intel is gathered from nutritionists, psychologists, food historians, and paleoanthropologists, weaving together a tale that moves seamlessly from one chapter topic to the next. Written in a style that is accessible yet scholarly, The Secret History of Food will enlighten anyone looking for more about food's rich back story.
Emily's House by Amy Belding Brown – Historical Fiction
19th-century poet Emily Dickinson published only 10 of over 1,800 poems during her lifetime. Emily's House is told through her long-time Irish maid and tells the story of what it was like to be an outsider looking in. It sheds light on one of Dickinson's closest confidants, perhaps the person who knew the mysterious poet best. Over the course of her 30 years with the Dickinson Family, the bond between the maid and Emily deepens, and she comes to revere the poet's imagination and literary gifts.
The Other Passenger is about a river bus commuter who becomes the prime suspect in his friend's mysterious disappearance. Who is The Other Passenger who reported something highly suspicious between the two friends fighting? Is there any reason to fear an innocent witness? This is a most entertaining and seductive thriller. Dalliances form, alliances abound, and deception is rampant. Ordinary lives turn monstrous, and it all builds to a most astonishing conclusion. Elegant and sinister.
Immediate Family by Ashley Levy – Contemporary Literary Fiction
The Immediate Family adopted a three-year-old boy in Thailand who completed the family with their nine-year-old daughter. Twenty-five years later, the brother asked the sister to give a toast at his wedding. This book reflects the family challenges and traumas of this transracial adoption in Modern America. The sister struggles with memories of their complicated relationships and her infertility as she considers adoption for her family.
Read Next:
Sandy's Selections: New Books to Read In August