Book Lover's Day is August 9th and is dedicated to celebrating the love of reading. The holiday originated in the United States and has since spread across the world! One of the main goals of Book Lover's Day is to encourage people to read. Therefore, reach out to your friends and family and recommend some books that you love or some of the NEW titles from this month's selections, including Paper Palace, a family fiction, Such a Quiet Place, a murder-mystery, A Woman of Intelligence, an historical fiction from the 1950s, or The Joy of Sweat for these hot August days!
Nightbitch is a darkly comedic story about a mother and former artist who puts her career on hold to stay at home with her newborn son. Two years later, she steps into the bathroom for a break from her toddler's demands only to discover a dense patch of hair on the back of her neck, then becomes increasingly worried that she may be turning into a dog. As symptoms intensify, she struggles to keep her canine identity secret—Amy Adams co-optioned movie rights.
Embassy Wife by Katie Crouch – Fiction
Embassy Wife is an entertaining and insightful novel that is one part social satire and one part travelogue. Using first-hand experiences of living in Namibia, the author crafts a comedy about American wives who accompany their spouses on diplomatic posts connected to the Namibia Embassy. While remaining a fun, fast farce, the novel touches on racism, corruption, dishonesty, and smuggling. 20th century TV optioned a series currently in development.
Edouard Manet, France's father of modern painting, realized he was dying and would never have time to paint everything as he wanted. Instead, he learned to enjoy writing his daily impressions and memories in The Notebook. The writing style of author Maureen Gibbon is beautiful and reflects the insight of this brilliant artist and the pain and frustrations of his devastating illness.
The Paper Palace by Miranda Cowley Heller – Family Fiction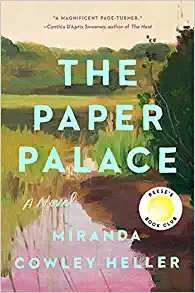 The Paper Palace unfolds over twenty-four hours and across fifty years as decades of family legacy, love, lies, and secrets. Last night Elle and her oldest friend Jonas crept out the back door into the darkness and had sex with each other for the first time, all while their spouses chatted away inside. Elle will decide between the life she always imagined she would have with her childhood love or stay with the life she has made with her genuinely beloved husband.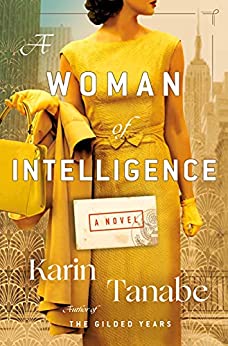 A Woman of Intelligence tells a remarkable woman's journey from the United Nations to the cloistered drawing rooms of Manhattan society to the secretive ranks of the FBI. With the fast-paced twists of a classic spy thriller, and a nuanced depiction of female experience, A Woman of Intelligence shimmers with intrigue and desire. Being a traditional 1950's wife and mother turns out to be excellent training for spycraft. It is a layered and fascinating Cold War historical novel.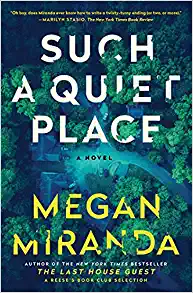 This neighborhood used to be a quiet place, but then came the mysterious murder of Brandon and Fiona Truett. Filled with finger-pointing among supposed friends, toxic HOA groupthink, and manipulative friendships all lead to the question of "How well do we know those closest to us?" Shocking twists, pulsating with suspense, this locked-box/impossible-to-solve thriller will keep you turning the pages late into the night.
The Joy of Sweat is an entertaining and enlightening guide to the necessity and virtues of perspiration. The book points out that people pay plenty of money to exude sweat and pay plenty of money to hide it. Saunas, spin classes, and hot yoga cause sweating, while deodorant, dress shields, and antiperspirants deliberately create a "sweat-pore plug." Sweat is the human cooling mechanism that prevents our bodies from dying of heatstroke.
As summer starts to come to a close, now is the perfect time to find a cold pool or a cozy case of air conditioning and relax with a good book. This list is so well-rounded you won't have any trouble finding something that delights you!
If you are an Amazon Prime member, you get a free Prime Read each month. Right now, our favorite is this fun, easy read: Life, Unscheduled.
Read Next:Sandy's Selections: New Books to Read This SummerSandy's Selections: New Books to Read in July