Reading is such a wonderful source of pleasure, but it can be hard to find time to settle into a good story. When you do find a reading window, how do you choose a great book from all the options out there today? Allow us to help. Below is Sandy's list of books you should read this February to help the cold winter months pass by, as well as a look back at her list from a few years ago – because a good book never goes out of style.
The Mitford Affair by Marie Benedict | Historical Fiction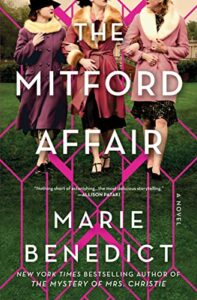 The Mitford Affair is the story of three sisters from a high-profile British family who become entwined in the politics that triggered WWII. Each chapter alternates between the three sisters, drawing a triangle between their points of view, motivations, and vulnerabilities. Two sisters embrace friendships with Hitler, and the third sister is torn between her country and family.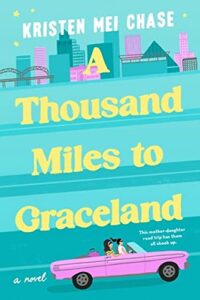 A Thousand Miles to Graceland highlights the importance of friends, family, and the surprising power of Elvis. A daughter grants her mother's seventieth birthday wish of a road trip from El Paso to Graceland, and they rent a purple convertible and make several stops along the way. The daughter goes on the trip to escape her life but actually finds a new life instead.
The Villa by Rachel Hawkins | Mystery/Thriller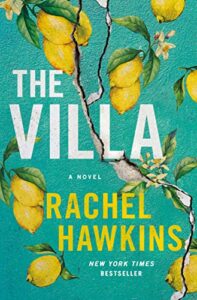 The Villa is the story of a luxurious estate in Italy told in dual timelines: 1974 and fifty years later. History repeats itself as the women in both stories struggle with boyfriends and husbands to be heard as partners and artists. We see the complexity of female friendships and the toll that the act of creating art can take on those who are making it.
Spare by Prince Harry | Memoir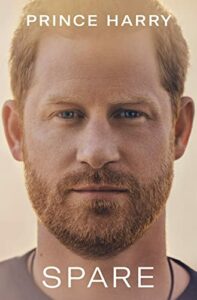 Harry wrote SPARE to tell his side of the story, and excessive abuses by the British press and resentment are the major themes in the book. There are chapters of his early life, and the relationships with his parents and brother and their misunderstandings. The most enjoyable part of the book is his courtship, marriage, and life with his wife, Meghan, and two children.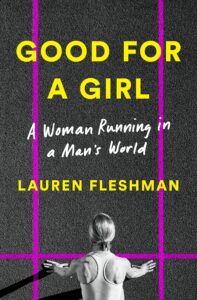 Good for a Girl is more than a great running memoir. It's a must-read for anyone who loves running, for anyone who has a daughter, and for anyone who cares about creating a better future for young women. It's a remarkably candid tale of self-doubt and self-belief, entrepreneurship, family, competition, and female physiology.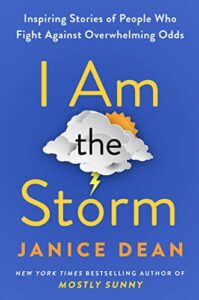 I Am the Storm tells the story of bringing Andrew Cuomo to justice for transferring COVID patients to nursing homes which led to the unnecessary deaths of thousands of people. The book goes on to include stories of 17 others who stood like David against Goliath, choosing to fight for what was right.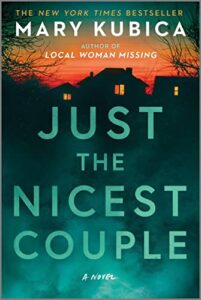 A husband's disappearance in Just the Nicest Couple links two couples in this dark and twisted thriller. Each couple shows what lengths people will go when they feel scared and worried. As the story unfolds, it demonstrates how even the deepest secrets will always find a way to the surface for a shocking and satisfying ending.
In Case You Missed It: Here are Sandy's 10 Must-Read books from 2018!
Mystery/Thriller
#1 NYT Fiction Best Seller
A psychologist with a severe case of agoraphobia witnesses a murder through her window but cannot see the killer. Excellent writing style and a brilliant plot. A tale of love, loss, and madness that will keep the reader guessing to the last page. A great read! Movie rights sold to FOX Pictures.
Biography
author of Sarah's Key
Manderley Forever tells about the fascinating life of the famous author Daphne du Maurier. Learn what is happening in du Maurier's life as she develops storylines and characters that will become part of her books. Written more like a novel than Nonfiction, it inspires reading du Mauier's great books.
Historical Fiction
Best Book of 2017 by NPR
Brooklyn dockyard jobs go to women during WWII, from welding to the first female underwater diver. Egan weaves an intriguing story of romance, underworld gangsters, and family complications that occur when the father disappears. Well written with a sophisticated style.
Multi-generational Saga
National Book Award Finalist
Story of family love, sacrifice, ambition, and loyalty. Complex, passionate characters are strong, stubborn women, devoted sisters, and sons who survive and thrive. A powerful tone of hope and courage stays with the reader long after the book is finished. Very inspirational.
Mystery/Thriller
author of Girl on the Train
"Troublesome" women had been drowning in the river since 1679. A believable narrative is told from many viewpoints, with a different character featured in each chapter. The book's various twists and turns constantly keep the reader off balance. The ending is perfect.
Family Saga
NYT Fiction Best Seller
This gentle, thoughtful, and thought-provoking book tells the history and culture of farming rare Chinese tea. It's a story of the strength of mother-daughter connections, even though they are separated by circumstance, culture, and distance. The ending intentionally allows readers to choose the direction of the continuing story.
Dysfunctional Family Saga
NYT Best Seller
Set in the Suburban Middle American Utopia of the 1990s, the novel is about class, race, family, and the dangers of the status quo. The story unravels hidden motivations, lies, and secrets that are revealing but also shocking! Character development brings the book to life. Ng's debut novel was also very good.
Historical Fiction
A charming novel that is worth savoring, and I loved the philosophy and plot full of old-world elegance. The storytelling is brilliant, with writing and prose that are beautiful. It's filled with such unforgettable characters that I wished the story would go on forever, and it was an excellent audiobook.
Domestic Thriller
NYT Fiction Best Seller
A woman's dream husband becomes her worst abusive nightmare. Chapter headings alternate" Past" or "Present," which keeps the reader just on the edge of understanding the narrative. The two viewpoints gradually come together into a very gratifying conclusion. A real page-turner!
Historical Fiction
NYT Fiction Best Seller
Following the defeat of Germany, the widows of three conspirators involved in the assassination attempt on Hitler band together to protect both their children and each other. Their relationships become ever more complex and are sometimes heartbreaking. It shows an entirely new side of what it is like to be a woman in wartime—a well-written, captivating story.
Read Next:
Sandy's Selection: 10 Most Highly Anticipated Books for 2023
Sandy's Selections: New Books To Read in December