Reading is such a wonderful source of pleasure, but let's face it, the demands on our time allow very little opportunity for page turning. So, how do you choose a great book from all the options out there today? Allow me to help. Below is my list of books you should read.
Mystery/Thriller
#1 NYT Fiction Best Seller
Psychologist with severe case of agoraphobia witnesses a murder through her window, but could not see the killer. Excellent writing style, brilliant plot. A tale of love, loss and madness. Will keep the reader guessing to the last page. A great read! Movie rights sold to FOX Pictures.
Readers Recommend:
2 Kinds of Truth by Michael Connelly
The Woman in Cabin 10 by Ruth Ware
The Wife Between Us by Greer Hendricks & Sarah Pekkanen
Biography
author of Sarah's Key
Tells about the fascinating life of famous author, Daphne du Maurier. Learn what is happening in du Maurier's life as she develops story lines and characters that will become part of her books. Written more like a novel than nonfiction, it inspires reading du Mauier's great books.
Readers Recommend:
Clementine: Life of Mr. Winston Churchill by Sonia Purnell
Jane Austen at Home: A Biography by Lucy Worsley
Charlotte Bronté: A Fiery Heart by Claire Harman
Historical Fiction
Best Book of 2017 by NPR
Brooklyn dockyard jobs go to women during WWII, from welding to first female underwater diver. Egan weaves an intriguing story of romance, underworld gangsters, and family complications that occur when the father disappears. Well written with a sophisticated style.
Readers Recommend:
The Nightingale by Kristen Hannah
Origin by Dan Brown
All the Light We Cannot See by Anthony Doerr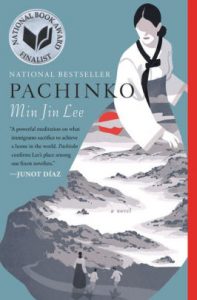 Multi-generational Saga
National Book Award Finalist
Story of family love, sacrifice, ambition and loyalty. Complex, passionate characters are strong, stubborn women, devoted sisters and sons who survive and thrive. A powerful tone of hope and courage stays with the reader long after the book is finished. Very inspirational.
Readers Recommend:
My Brilliant Friend by Elena Ferrante
Everything I Never Told You by Celeste Ng
A Little Life by Hanya Yanagihara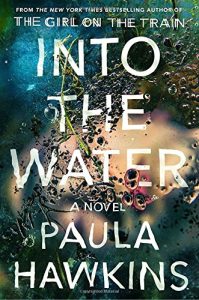 Mystery/Thriller
author of Girl on the Train
"Troublesome" women had been drowning in the river since 1679. Believable narrative is told from many viewpoints, with a different character featured in each chapter. The book's various twists and turns constantly keeps the reader off balance. The ending is perfect.
Readers Recommend:
The Girl Before by J. P. Delaney
The Breakdown by B. A. Paris
The Lying Game by Ruth Ware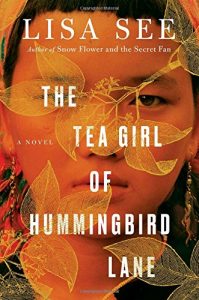 Family Saga
NYT Fiction Best Seller
Gentle, thoughtful and thought provoking book. Tells the history and culture of farming rare Chinese tea. Story of the strength of mother-daughter connections even though they are separated by circumstance, culture and distance. Ending intentionally allows for readers to choose the direction of the continuing story.
Readers Recommend:
The Light Between Oceans by M.L. Stedman
Anything is Possible by Elizabeth Strout
Before We Were Yours by Lisa Wingate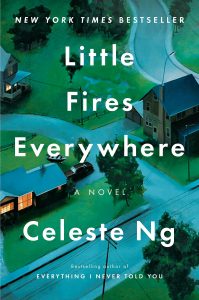 Dysfunctional Family Saga
NYT Best Seller
Set in Suburban Middle American Utopia of 1990s, the novel is about class, race, family and the dangers of status quo. The story unravels hidden motivations, lies and secrets that are revealing but also shocking! Character development brings the book to life. Ng's debut novel was also very good.
Readers Recommend:
Truly Madly Guilty by Liane Moriarty
The Woman in Cabin 10 by Ruth Ware
Girl on the Train by Paula Hawkins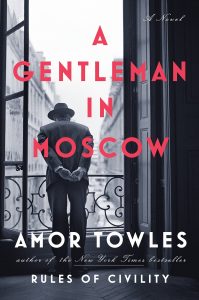 Historical Fiction
A charming novel that is worth savoring. Loved the philosophy and plot full of old world elegance. The storytelling is brilliant, with writing and prose that are beautiful. Filled with such unforgettable characters that I wished the story would go on forever. Excellent audiobook.
Readers Recommend:
Rules of Civility by Amor Towles
Camino Island by John Grisham
My Brilliant Friend by Elena Ferrante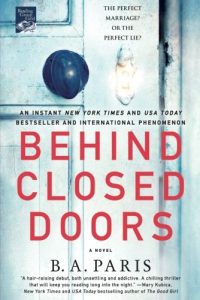 Domestic Thriller
NYT Fiction Best Seller
A woman's dream husband becomes her worst abusive nightmare. Chapter headings alternate "Past" or "Present" which keeps the reader just on the edge of understanding the narrative. The two viewpoints gradually come together into a very gratifying conclusion. A page turner!
Readers Recommend:
In a Dark Dark Wood by Ruth Ware
The Couple Next Door by Shari Lapena
All the Missing Girls by Megan Miranda
Best Day Ever by Kaira Rouda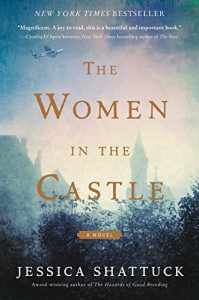 Historical Fiction
NYT Fiction Best Seller
Following the defeat of Germany, widows of three conspirators involved in the assassination attempt on Hitler band together to protect both their children and each other. Their relationships become ever more complex and are sometimes heartbreaking. Shows an entirely new side of what it is like to be a woman in wartime. A well written, captivating story.
Readers Recommend:
Lilac Girls by Martha Hall Kelly
We Were the Lucky Ones by Georgia Hunter
Beneath A Scarlet Sky by Mark Sullivan
I hope you enjoy one or more of these books you should read when you get the time! They're worth your while.