There are tons of books published every year, and we know it can be difficult to decide which to read. To help you get started, Sandy sat down and looked over the wide selection that is coming out this year and selected her top 10 most anticipated titles. There's something for everyone on her list, from thrillers and dramas to a memoir based on female philosophers. You're bound to find something that will suit your mood all year long on our list of the most highly anticipated books for 2023.
The Villa by Rachel Hawkins | Publishes January 3, 2023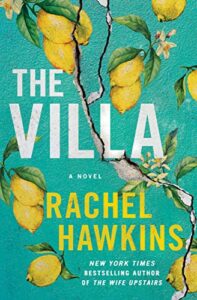 The Villa is a slow-burn thriller/drama about a crime from the past that intertwines with the present. Two best friends since their childhood come here to spend six weeks to take a break from everything they're dealing with! As secrets from the past come to light, equally dangerous betrayals from the present also emerge. It begins to look like the villa will claim another victim!
Good for a Girl by Lauren Fleshman | Publishes January 23, 2023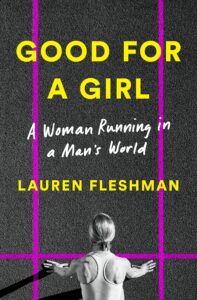 Good for a Girl is simultaneously a moving memoir and a call to action in how we think about—and train—girls and women in elite sports. This is a must-read for anyone who loves running, has a daughter, and cares about creating a better future for all young women in sports today.
Someone Else's Shoes by Jojo Moyes | Publishes February 7, 2023
Someone Else's Shoes, a spin on Trading Places, follows two 40-something women who end up with each other's shoes. Samantha Kemp accidentally grabs the wrong bag at her London gym and finds a pair of red ostrich 6-inch heeled Louboutins instead of her shabby shoes.
The Writing Retreat by Julia Hartz | Publishes February 23, 2023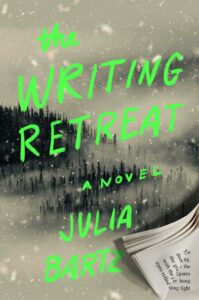 The Writing Retreat is a dark and suspenseful psychological thriller with bold feminist overtones. Though not completely unpredictable, there are enough surprises along the way to keep you hooked. If you can suspend disbelief and don't mind OTT, this a very entertaining read!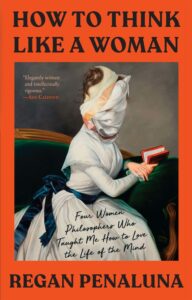 How to Think Like a Woman blends memoir and biography to tell the stories of four women philosophers: Damaris Masham, Mary Wollstonecraft, Mary Astell, and Catharine Cockburn from the 17th and 18th centuries. Funny, honest, and wickedly intelligent, this is a moving meditation on what philosophy could look like if women were treated equally.
American Mermaid by Julia Langbein | Publishes March 21, 2023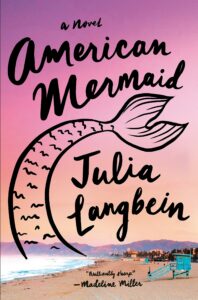 In American Mermaid, an author travels to Los Angeles to adapt her feminist mermaid novel into a big-budget action film. It is the gripping story of a woman trying to find her way in our chaotic world. She comes to believe her mermaid heroine has come to life to take revenge for Hollywood's violations. The book is brilliantly sharp, funny, and thought-provoking.
Homecoming by Kate Morton | Publishes April 4, 2023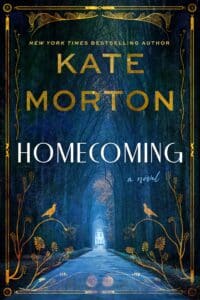 Homecoming is an epic novel centered around a grandmother, her daughter, and her granddaughter. Homecoming asks what we would do for those we love and how we protect the lies we tell. It explores the power of motherhood, the corrosive effects of tightly held secrets, and the healing nature of truth. We learn why being part of a family is complicated.
A Happy Place by Emily Henry | Publishes April 25, 2023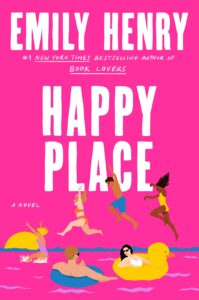 A Happy Place is a second-chance love story that tugs on our heartstrings and gives us higher hopes for love. Knotts Harbour is that happy place where a group of close friends is getting together for a last annual vacation. But one of the couples broke up five months ago and still hasn't told their best friends. How hard can it be to fake it for one week?
The Half Moon by Mary Beth Keane | Publishes May 2, 2023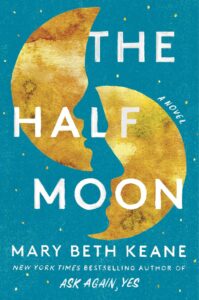 The Half Moon is about the choices we make in who we love, how we love, and when we need to come to terms with the past. It tells with great tenderness how love goes wrong and how, with hope, it can be righted. The book explores marriage in crisis, what it takes to make a life with another person, and the true meaning of family.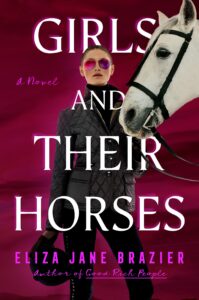 Girls and Their Horses is set in the cloistered world of the wealthy — among competitive show jumpers, where big wallets tend to outweigh talent. After coming into a fortune, Heather Parker wants her daughters to have the chances she didn't to become horse-riding stars. Someone winds up dead in the barn — but who?
In Case You Missed It: Here are Sandy's 10 Most Anticipated books from 2021!
Nick by Michael Farris Smith (Prequel to

The Great Gatsby) |
Fiction
Nick Carraway is the narrator of The Great Gatsby, and this is his story before the events of F. Scott Fitzgerald's famous novel. Suffering from World War I's horrors and destruction, Nick embarks on a redemptive journey that takes him to Paris's glamour and to the decadence of New Orleans in the 1920s. Nick is a very rich and imaginative new novel.
The Four Winds by Kristen Hannah |
Historical Fiction
The Four Winds is a portrait of America during one of the darkest periods of the Great Depression, the Great Dust Bowl Era. This is an epic novel of love, heroism, and hope in the Texas Panhandle. A young mother must decide to stay and fight for her land or head west to California, which offers a better life for her family. This is a story of great courage and sacrifice.
The Survivors by Jane Harper | Murder Mystery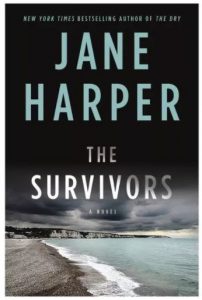 The mystery within The Survivors is two-fold. A new crime blows the dust and cobwebs off an old tragedy twelve years earlier during a fatal storm resulting in the death of two young men at sea and a young woman who went missing. As the new murder is investigated, questions from the unsolved disappearance come back to the small fishing village.
How To Avoid A Climate Disaster provides a clear-eyed description of the challenges our world faces today. Bill Gates draws on his understanding of innovation to get new ideas to market. He lays out a concrete and practical plan for achieving a realistic goal to eliminate greenhouse gas emissions.
Later by Stephen King | Supernatural Mystery
Later combines a young boy with the ability to see beyond our world and the strong elements of crime and suspense. Stephen King is the master of mystery writers with a terrifying story of innocence lost and the trials that test our sense of right and wrong. Powerful and haunting.
Klara and the Sun by Kazuo Ishiguro | Science Fiction
An artificial intelligence solar-powered robot, Klara, is developed to alleviate the loneliness of adolescence and is purchased by a terminally ill teenager. This is a story of friendship, love, ethics, technology, altruism, and being human. This novel is beautifully written and has an unforgettable story.
The Rose Code by Kate Quinn | Historical Fiction
The Rose Code tells the story of how three extraordinary heroines are enigma codebreakers and how they handled the secrecy of Bletchley Park. It is a story of friendship and love. After the war is over, they must crack one more code, the Rose Code. In breaking the code, they discover a spy who must be rooted out.
Mail-In DNA tests bring two women together and change their lives forever when an emergency kidney transplant is needed. A Million Reasons Why examines what it means to be family, the depths of a mother's love, and the limits and power of forgiveness.
Finding Napoleon by Margaret Rodenberg | Historical Fiction
After tragically losing everything in his world, an exiled Napoleon attempts to write a romantic novel. Finding Napoleon is a story of his last days on the island of St. Helena, about an ill-fated romance, intrigue, and betrayal. This is an adaptation of the original Napoleon manuscript from 200 years ago.
A lone survivor astronaut is the only person who can save Earth from disaster in a last-chance mission. Project Hail Mary is a basic "survival against impossible odds" story with the right amount of tension and drama, heartbreak and hope, and sacrifice without selfishness.
If you are an Amazon Prime member, you get a free Prime Read each month. Right now, our favorite is the love story A Winter's Promise by Christelle Dabos.
Read Next:
Sandy's Selections: New Books to Read In August
Sandy's Selections: New Books to Read in May
WISHING YOU A HAPPY NEW YEAR FILLED WITH BOOKS!