The summer days are getting shorter, but we've still got some lovely sunny afternoons to enjoy by the beach or pool. Before we get too close to the fall, grab your towel and a cool drink and pick up one of Sandy's selections for August. She's got something for everyone this month, from stories about espionage to historical fiction – you're sure to find something you enjoy. I'm always delighted when I see something on her list that another person just recommended to me. This month, it's Have You Seen Her? by Catherine McKenzie – I can't wait to settle in and get started!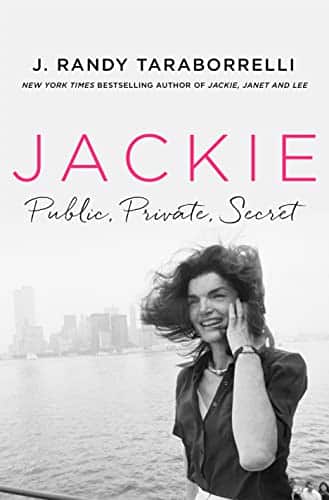 Jacqueline Kennedy Onassis is one of the most remarkable women of the 20th century, the most written-about and least-known woman of a generation. Drawing on interviews and previously unpublished material from the JFK Library, Jackie presents a portrait of a woman whose flaws and contradictions only serve to make her even more iconic. Jackie is a refreshingly complex portrait of a woman too often defined by her relationships with men.
The Sunset Crowd by Karin Tanabe | Historical Fiction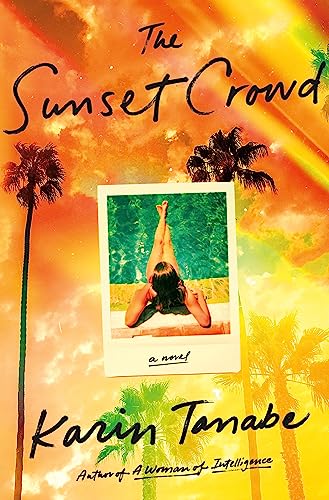 The Sunset Crowd is a tale of survival and reinvention from Rodeo Drive to the French Riviera. This novel is a portrait of 1970s Hollywood and a time when women with ambition were in a war to survive, using their talents, beauty, and connections to make it. An intriguing cast of characters explores the ways feminine truth and deception can inspire, mislead, liberate, and even kill.
Banyan Moon by Thao Thai | Family Saga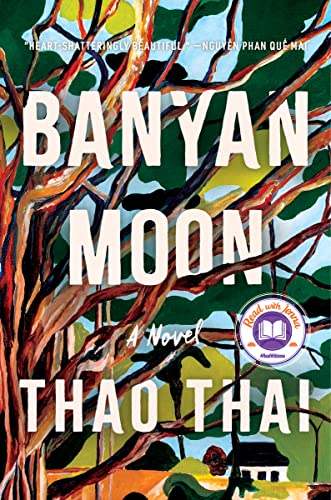 Banyan Moon follows the lives of the three Thai women and explores the fraught and thorny corners of mother-daughter relationships. Banyan Moon urges readers to consider whether it is best for some truths to remain hidden — whether deceit can ultimately be an act of love. Each woman withholds truths from the rest of her family in an effort to protect them, but that impulse is also what prevents them from being there for one another.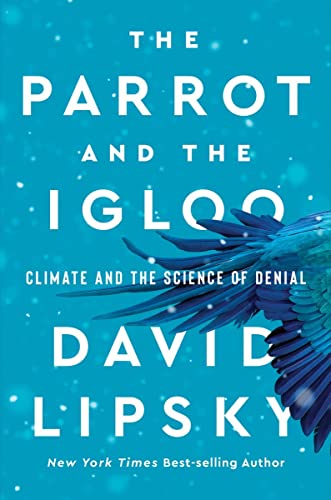 The Parrot and the Igloo is a look at the development of climate change denial and the deliberate erosion of public trust in science. It is a disturbing breakdown of how anti-science rhetoric gained first a foothold and then a major following in American politics. Well-researched and captivatingly written, it's a must-read for people seeking to understand how climate change became the subject of such vicious denial.
Have You Seen Her? by Catherine McKenzie | Mystery/Thriller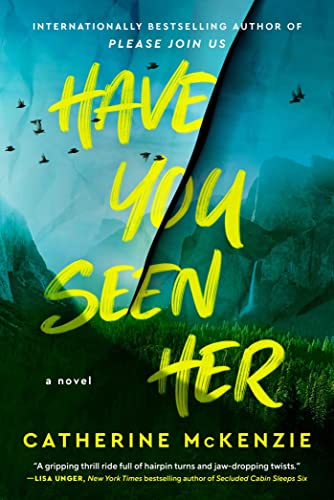 Have You Seen Her? follows three women with dark secrets whose lives intersect in the picturesque and perilous Yosemite National Park. When these women cross paths, their pasts catch up with them, and the shocking consequences ripple out far beyond what any could have imagined. The book is an incredible mix of the physical dangers of the Yosemite wilderness and the mysterious lives of the humans who visit.
The Collector by Daniel Silva | Espionage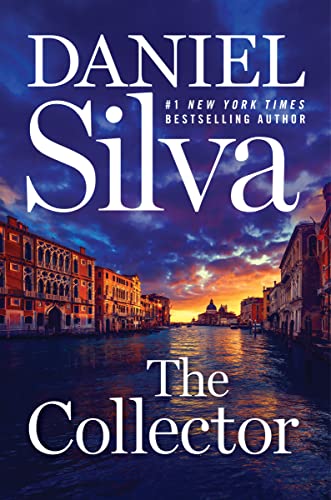 This story of art theft, murder, and international intrigue uncovers a conspiracy that, if successful, could plunge the world into a conflict of apocalyptic proportions. The painting that changed hands was part of an illicit billion-dollar business deal involving a beautiful master thief and a man code-named the Collector with ties to the highest levels of Russian power. The plot touches on everything from the war in Ukraine to the friction between Moscow and the West.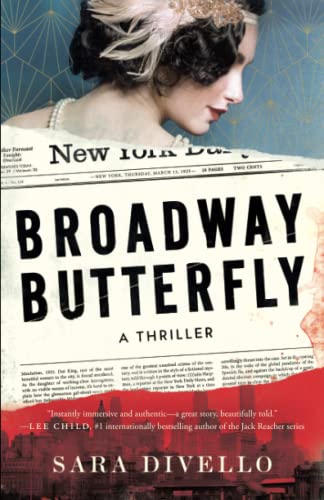 A scandalous flapper is found dead in her Manhattan apartment, a bottle of chloroform beside her, and a fortune in jewels missing. The 1923 unsolved murder of a Jazz Age party girl captivated New York, but all the hype around the case proved insufficient motivation to catch the killer. This beautiful girl was a perpetrator of blackmail and a victim of blackmail, having simultaneous affairs with at least two rich married men.
In Case You Missed It: Here's Sandy's summer reading list from August 2022!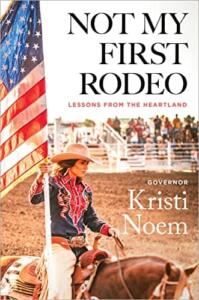 Not My First Rodeo is not a book about politics; it is the story of growing up on a ranch and how a blessed life of true grit taught Kristi Noem how to lead. It includes honest glimpses into marriage, motherhood, and leadership in an unpredictable time. Not My First Rodeo shows that Kristi's can-do attitude came from her family's influence, faith, and a strong work ethic that developed since childhood.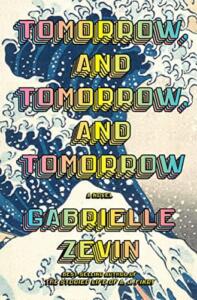 Tomorrow and Tomorrow and Tomorrow is a story about two friends who are often in love but never lovers—who work as creative partners in the world of video game design. Their success brings them fame, joy, and tragedy. Spanning thirty years, the novel examines the nature of identity, disability, success and failure, and our need to connect: to be loved and to love.
Two Nights in Lisbon by Chris Pavone | International Thriller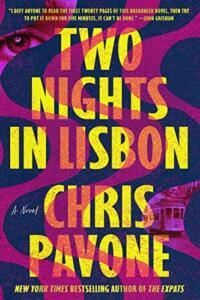 Two Nights in Lisbon is a dynamic and original story of a wife who wakes up in her hotel room alone. Her husband seems to be gone – no warning, no note, and not answering his phone. This is a masterly, sleek, sophisticated novel about love and marriage. Two Nights in Lisbon is a riveting thriller about a woman under pressure, thinking about how far she can go when everything is on the line.
The It Girl by Ruth Ware | Literary Crime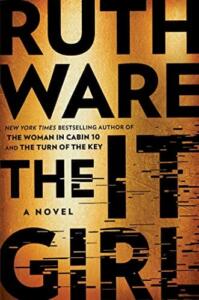 The It Girl is a psychological thriller about a murder in Oxford and the person who may have been responsible for the conviction of the wrong man for the crime. The narrative alternates between "before" and "after" the crime, with a familiar plot and familiar characters. On the plus side, it is well-written, and all the characters are suspicious of the murder at one point or another.
Rising Tiger by Brad Thor | Espionage Thriller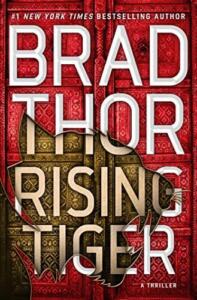 The India vs. China plot in Rising Tiger involves negotiating an Asian version of NATO. The plan is to bring the United States, Australia, India, and Japan together to counter the growing threat from China. Rising Tiger is an intense thriller with America's top spy willing to risk everything to untangle an explosive plot and bring every bad actor to justice. Fast-paced twists and turns.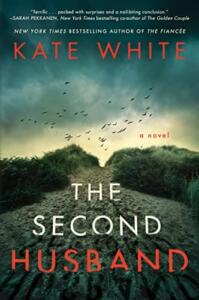 The Second Husband is a clever and well-executed psychological thriller. A woman's seemingly perfect second marriage is rocked by a discovery about the mysterious murder of her first husband. When she discovers that her first meeting with The Second Husband was not actually her first meeting, things start to spiral out of control, and she wonders who she should trust.
CLASSIC: The Woman in White By Wilke Collins | Historical Fiction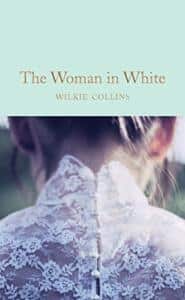 The Woman in White is the story of a ghostly woman who warns a Victorian heiress about a count and his baron cohort who are after her fortune. This 1860 novel was very successful and published as a series in a magazine owned by the author's friend, Charles Dickens. There have been many adaptations in theaters, films, movies, and 2018, BBC-TV series with 5 episodes.
In Case You Missed It: Here's Sandy's summer reading list from August 2020!
Can you believe this month is already halfway gone? This summer reading list for August will entertain you with stories about a woman running for President, Shakespeare's son Hamnet, Beethoven's lovers, a psychological thriller, and historical fiction about the New York Public Library. All by women authors, all new releases, and selected exclusively for PrimeWomen! Enjoy reading these great new books!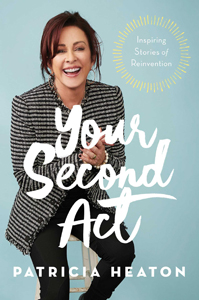 Your Second Act: Inspiring Stories of Reinvention is an inspirational book about reinventing yourself in life from actress Patricia Heaton, star of Everybody Loves Raymond. She shares wisdom from her personal journey and insight from 14 courageous people navigating life transitions.
Readers Recommend:
Now What? By Laura Berman Fortgang
Finding Meaning in the Second Half of Life: How to Finally, Really Grow Up by James Hollis
Second-Act Careers: 50+ Ways to Profit from Your Passions During Semi-Retirement by Nancy Collamer
Hamnet by Maggie O'Farrell | Shakespearean Fan Fiction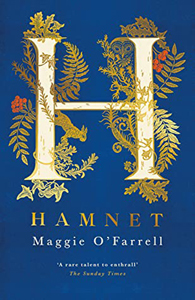 This beautiful book reimagines Shakespeare's little-explored home life in Stratford-upon-Avon, mostly in 1596, when his 11-year-old son Hamnet dies of the plague. This family is complicated and troubled yet brimming with love and passion.
Readers recommend:
Nothing Like the Sun by Anthony Burgess
I Am, I Am, I Am: Seventeen Brushes by Maggie O'Farrell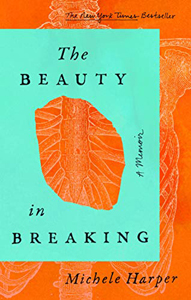 A Harvard graduate and the first female African American emergency room physician explores how each of us is physically, emotionally, or psychologically broken. The Beauty in Breaking: A Memoir takes us from injustice and heartbreak to healing and hope.
Readers Recommend:
This Side of Doctoring: Reflections from Women in Medicine by Eliza Lo Chin
What Doctors Feel: How Emotions Affect the Practice of Medicine by Danielle Ofri
Hospital: Man, Woman, Birth, Death, Infinity, Plus Red Tape, Bad Behavior, Money, God, and Diversity on Steroids by Julie Salamon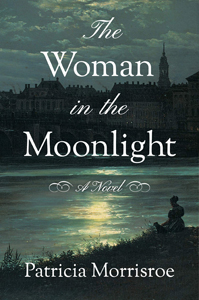 A must-read for music lovers, The Woman in the Moonlight: A Novel is about Beethoven's life, music, and lovers. You'll enjoy this epic tale of love, loss, rivalry, and political intrigue in Vienna during the 18th Century. Well written and well documented.
Readers Recommend:
Beethoven: Anguish and Triumph by Jan Swafford
Beethoven Variations: Poems on a Life by Ruth Padel
Beethoven for a Later Age: Living with the String Quartets by Edward Dusinberre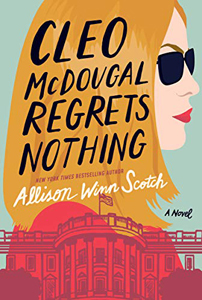 Cleo McDougal is a Presidential candidate, an ambitious politician with a complicated story about having power, losing power, abusing power, flaunting it, sharing it, and craving it. This is a sharp and funny novel about truth and consequences in the world of politics.
Readers Recommend:
Represent: The Woman's Guide to Running for Office and Changing the World by June Diane Raphel and Kate Black
Why Women Should Rule the World by Dee Dee Myers
Pelosi by Molly Ball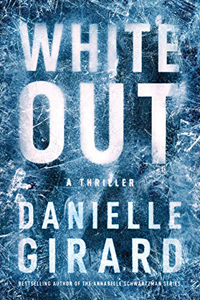 This is a chilling mystery of a woman with a forgotten past and a town with dark secrets. White Out's storylines twist and turn and combine, revealing loss, fear, and love in a riveting, compelling, and constantly surprising tale of lives forgotten and lives found.
Readers Recommend:
Take Me Apart: A Novel by Sara Slingar
Chasing Darkness: A Taut Psychological Domestic Thriller by Danielle Girard
The Guest List: A Novel by Lucy Foley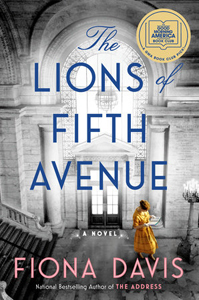 This novel tells the secrets of the famous New York Public Library and the family whose lives are intertwined with it in 1913 and again in 1993. It's the story of their lost dreams and the redemption that comes from discovering the truth about missing rare books that were assumed to be stolen. It's a perfect read for fans of female-driven historical fiction.
Readers Recommend:
The Library Book by Susan Orlean
The Chelsea Girls: A Novel by Fiona Davis
The Masterpiece: A Novel by Fiona Davis
If you are an Amazon Prime member, you get a free Prime Read each month. Right now, our favorite is The Brighter the Light by Mary Ellen Taylor.
Read Next:
Sandy's Selections: Juicy Summer Books
Sandy's Selections: Start Your Summer Reading List