It's time for the bright lights, cheerful spirits, and cozy reads of the holiday season! Here come the year's biggest releases to hit the shelves. Our list includes celebrity fiction by Amor Towles, Anthony Horowitz, and Elizabeth Strout; Nonfiction by Jane Goodall; and an autobiography by Indra Nooji; plus a combination travel cookbook. Pick your favorite from our November reading list, and keep in mind that because books make a wonderful gift, consider adding one (or two!) to your holiday shopping list.
The Lincoln Highway by Amor Towles (Gentleman in Moscow) – Historical Fiction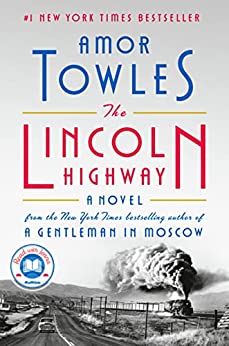 Set in 1950s America and taking place in just ten days, Lincoln Highway follows four boys who set out to travel the country searching for a new start. It is told from multiple points of view and provides suspense, humor, philosophy, and a strong sense of time and place. The final scene perfectly encapsulates the theme of inheritance and how the characters' choices determine their fates. A beautifully written and thought-provoking novel.
Gastro Obscura by Cecily Wong and Dylan Thuras – Cookbook/Travel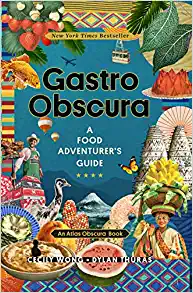 Created by the team behind the best-selling Atlas Obscura, Gastro Obscuro: A Food Adventurer's Guide serves up a feast of wonder. Covering all seven continents, it features 500 dishes to try and places to visit. It is also full of cultural and historical context. Gastro Obscura's mission is to allow people to explore what food and drink reveal about the places that make the dishes and the people who make them.
A Line to Kill
is a brilliant satire on the world of books and writers plus a delightful "locked-room" mystery. It is a riddle of a story full of misdirection, beautifully set-out clues, and diabolically clever conclusions. In this third book in a murder-mystery series, Horowitz features himself as a Watson-like character playing against ex-Detective Investigator Daniel Hawthorne's Sherlock.
Oh William! by Elizabeth Strout – Literary Fiction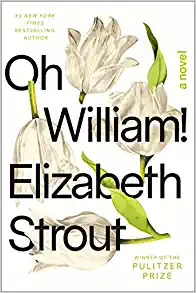 Pulitzer Prize winner Elizabeth Strout has written a third book linked to Lucy Barton. This book reflects on her complex relationship with her first husband, William, before and after their divorce. William is shocked to learn on an ancestry website that his mother was married before and abandoned a baby daughter to marry his father and that she came from an extremely poor family. Oh William! is the story of Lucy and William's road trip to Maine to investigate his family secrets.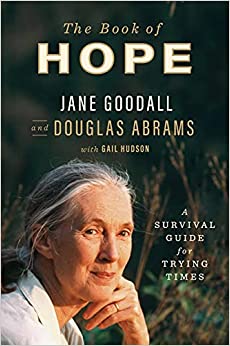 Jane Goodall, the world's most famous living naturalist, revolutionized how we view the world around us, and now she has become a messenger of Hope. Through thought-provoking dialogue with co-author Douglas Abrams, they explore one of the least understood elements of human nature: Hope. Goodall's "Four Reasons for Hope" are The Amazing Intellect, The Resilience of Nature, The Power of Youth, and the Indomitable Human Spirit. Excellent reading.
My Life in Full by Indra Nooyi – Autobiography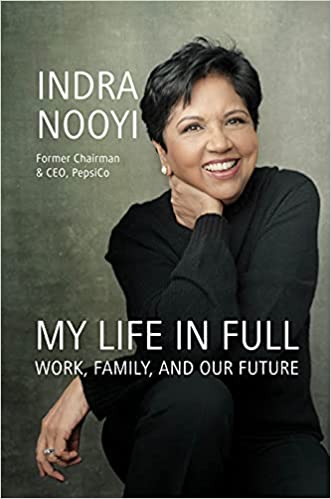 My Life in Full
is the story of an extraordinary leader's life, a moving tribute to the relationships that created it, and a blueprint for future prosperity. Indra Nooyi is the first woman of color and immigrant to run a Fortune 50 company. She transformed Pepsico with a unique vision, a pursuit of excellence, and a deep sense of purpose. Nooyi tells her story, acknowledging her privileges, insecurities, and the difficult choices she had to make throughout her career.
Sankofa by Chibundu Onuzo – Cultural Heritage Fiction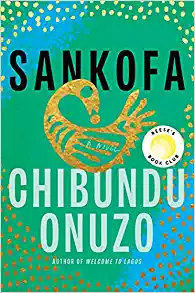 A woman wondering who she is goes in search of a father she never knew. She is separated from her husband, expecting a divorce, her daughter is all grown up, and the only parent who raised her has died. While sorting through her mother's belongings, she finds a student diary by her West African father that chronicles his involvement in radical politics in 1970s London. Her fascinating journey to Africa explores race, identity, and what we pass on to our children.
Most of the leaves have changed color and made their transition to the ground; the fun and laughter of Halloween is just a memory. In the calm before the holiday storm that's fast approaching, try to find some time for yourself. Pick a book from our November reading list, and sit back and relax with a hot beverage.
Disclosure: This post includes affiliate links.
Read Next:Sandy's Selections: New Books to Read in OctoberSandy's Selections: New Books to Read in September