Valentine's Day may be one of the most difficult of holidays to navigate. You're either for it or against it, depending upon your current relationship status. I'm all for embracing it with or without a partner and celebrating big time any holiday that basically revolves around chocolate and champagne.
Whether alone or paired up, indulge yourself in with a touch of red, a fabulous handbag, something flirty, silky and sexy or a tube of killer red lipstick. Your current love will thank you—whether man or beast (a dog is a woman's best friend!) Show a little Valentine's Day style for said partner and/or yourself.
Here are a few somewhat obscure, fun facts regarding Valentine's Day.
In addition to the U.S., Valentine's Day is celebrated in Canada, Mexico, United Kingdom, France, Australia, Denmark and Italy.
The most fantastic gift of love is the Taj Mahal in India. It was built by Mughal Emperor Shahjahan as a memorial to his wife.
In the 1800s, doctors commonly advised their heartbroken patients to eat chocolate, claiming it would soothe their pain. To this day, many women find comfort in a box of chocolates when dealing with heartbreak.
A love knot is a symbol of undying love, as its twisting loops have no beginning and no end. In the past, they were made of ribbon or drawn on paper to prove one's eternal love.
Every Valentine's Day, the Italian city of Verona, where Shakespeare's lovers Romeo and Juliet lived, receives about 1,000 letters addressed to Juliet.
About 3 percent of pet owners will give Valentine's Day gifts to their pets.
220,000 is the average number of wedding proposals on Valentine's Day each year.
In the U.S., 64 percent of men do not make plans in advance for a romantic Valentine's Day with their sweethearts.
Now shop these fun items I've hand picked to help you put some heart into your Valentine's Day style.
[column size=one_half position=first ]
Valentino Garavani Rockstud Quilted Heart Shoulder Bag, $2,895
[/column]
[column size=one_half position=last ]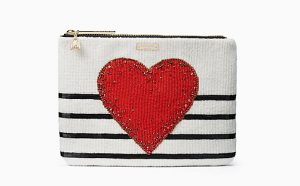 Kate Spade New York on purpose heart embellished clutch, $139
[/column]
[column size=one_half position=first ]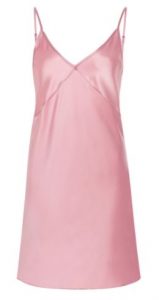 Fleur du Mal Silk-Satin Slip, $245
[/column]
[column size=one_half position=last ]
Skin Sexy Pima Cotton Slip, $68
[/column]
[column size=one_half position=first ]
Marni The Sleek Sunglasses, $345
[/column]
[column size=one_half position=last ]
Quay Australia 55mm Don't Stop Sunglasses, $60
[/column]
[column size=one_half position=first ]
Lands' End Women's Cashmere Lined Leather Gloves, $69.95
[/column]
[column size=one_half position=last ]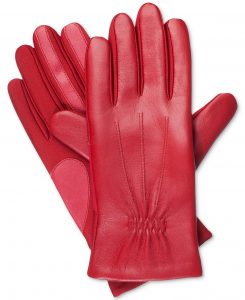 Isotoner Signature Women's SleekHeat™ Stretch Leather Gloves, $31
[/column]
[column size=one_half position=first ]
Valentino Garavani Velvet Bow Sandal, $357
[/column]
[column size=one_half position=last ]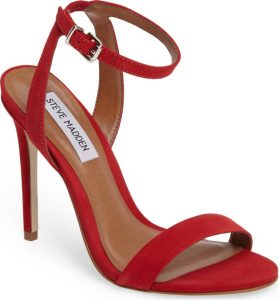 Steve Madden Landen Ankle Strap Sandal, $89.95
[/column]
[column size=one_half position=first ]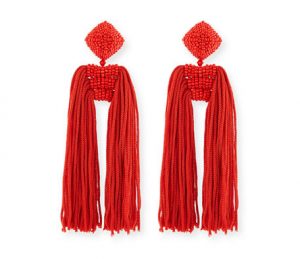 Sachin & Babi Dupio Tassel Clip Earring, $250
[/column]
[column size=one_half position=last ]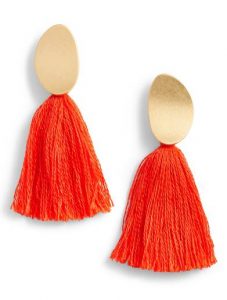 Madewell Curved Tassel Earrings, $28
[/column]
[column size=one_half position=first ]
Saint Laurent Rouge Pur Couture Lipstick – The Mats, $37
[/column]
[column size=one_half position=last ]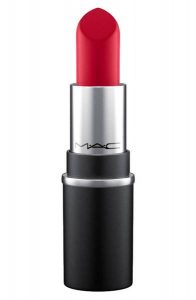 [/column]