Are the latest summer trends not feeling age-appropriate to you? Here are 5 things to wear this summer for women over 50. These essentials will refine your summer wardrobe and keep you looking chic, regardless of age. To start, I have two simple yet genius style tips for looking chic at any age.
First, a monochromatic look will always elongate your figure and make you look thinner. For example, wearing light sand or taupe with a pop of color always looks rich and elegant. The second summer style tip is to pair black and white together as they have always been a timeless classic color combo. You can always add brightness to your black and white outfit with your accessories.
# 1 White Button-Down Shirts
Not just a wardrobe staple hanging in your closet – a classic white button shirt is probably the most versatile piece you can own. It has the power to make you feel polished, put together, and ready to take on any task. Pair with dark cropped skinny jeans before you head out for errands. During the fall and winter months, a classic button-down with clean, minimalist lines can be layered under sweaters and blazers. At the same time, oversized white button-down shirts with slim pants or leggings can create an artsy vibe when you add statement jewelry and silk print silk scarves. You can even wear a classic white buttoned-down shirt as a cover-up in the summer.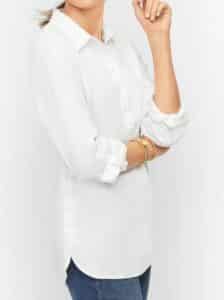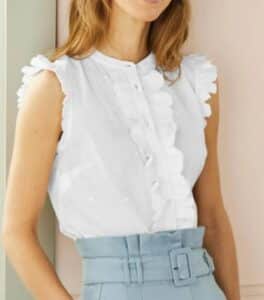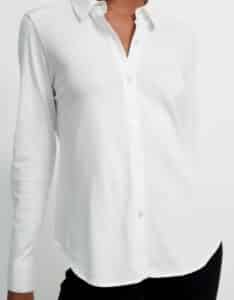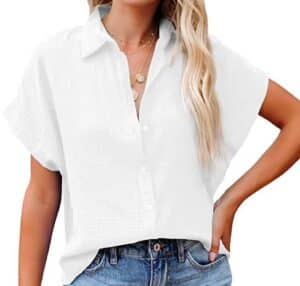 #2 Khaki Shorts
A chic pair of shorts can be worn throughout the summer and keep you cool and breezy while going to lunch with a friend or while strolling the beach. One of our favorite styles is a quality pair of khaki shorts because they're lightweight and look perfect for the summertime. They're also very versatile, so you can dress them up with a button down and heels or dress them down with a t-shirt and sandals.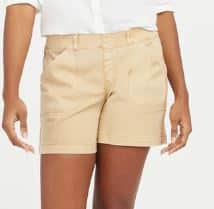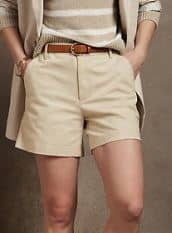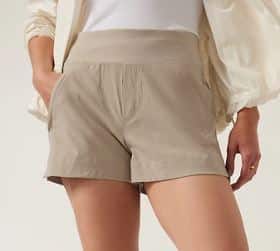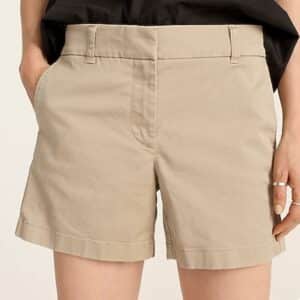 #3 A Fabulous Hat
I have finally found the best hat for summer because it has an SPF 50! We all need to be conscious of protecting ourselves from dangerous UV rays, and wearing a hat will provide a little extra protection to your face while you are spending time outdoors, as well as save your hair from drying out. There are several styles of hats to wear, so look for one that fits your personality. There is always a little sophistication with hats, and wearing a hat can boost your mood instantly.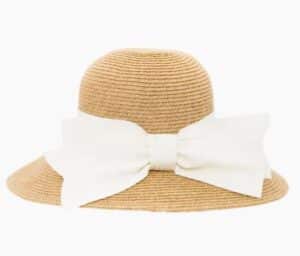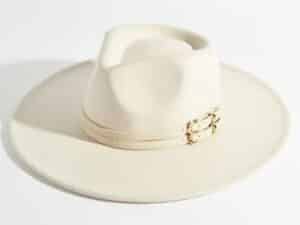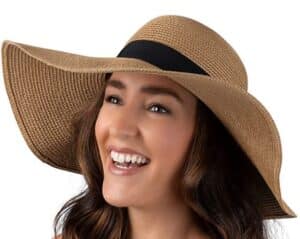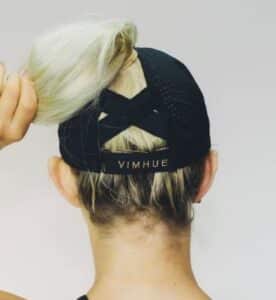 #4 Large Tote
Most women over 50 are programmed to be more functional when it comes to getting dressed. What could be more functional than an oversized tote? They can be your best summer accessory. Carry your lip balm, water bottle, and favorite bag. I like multi-compartment totes where you can easily stash your makeup and wallet. If your tote is open, these inserts are a great find. Earthy tones are great choices, but for summer, they are also showing fun prints and stripes right now. Totes are a fabulous summer carry-all. With bamboo handles, crochet, or quilted styles to choose from, you will be set for all your summer jaunts.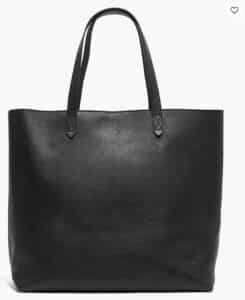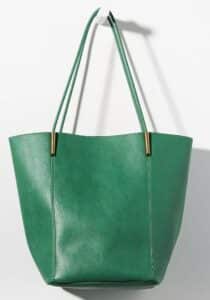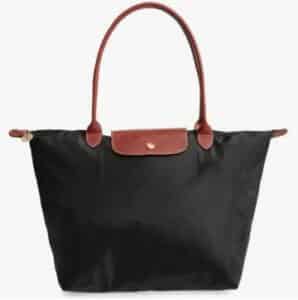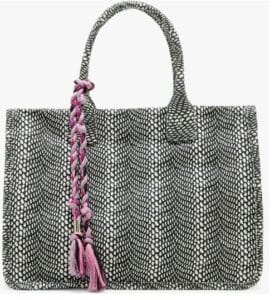 #5 Flats
It's a passage into summer when we can slip on a pair of flats and head out without having to be concerned with warmth. Flats come in many styles: mules, sandals, ballet flats, and loafers are just a few examples. Flats can be classy and glamorous at the same time, and we have Audrey Hepburn, another great American actress, and fashion icon, to thank for this.
When it comes to dressing for comfort, flats always win. These ever-trendy shoes can be worn with just about anything. Regardless of where you are headed, there is a pair for every party. Taking into consideration the sense of style both Katherine Hepburn and Audrey Hepburn had, it is solid proof that owning flats, a great pair of jeans, and a white button-down are effortlessly chic and classic. These five pieces will keep you stylish all throughout the summer.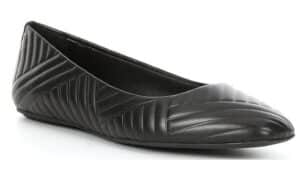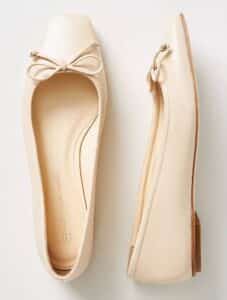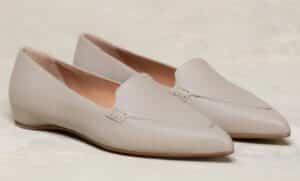 Read Next:
5 Summer Dress Styles for Women Over 50
Cool-Wearing Pajamas for the Dog Days of Summer