Here we are in late summer, and our editors have collected 10 prime picks under $100 each. Take a look and see if you can choose just one – but you don't have to set limitations if you don't want to!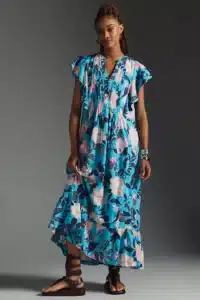 Anthropologie Cassandra Maxi Dress, $99.95
Elegant yet casual; fluttery but never fussy. She's the RSVP-yes dress you'll reach for when you need to impress.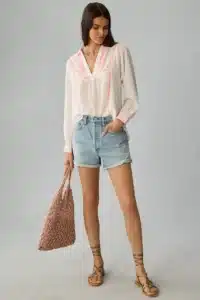 Anthropologie Pilcro Embroidered Peasant Blouse, $79.95
Anthro's exclusive Pilcro label offers effortless style and endless possibilities for everyday outfitting. This top is versatile and comfy – just as all your favorites should be! This only-at-Anthro collection is designed to fit, flatter, and feel amazing.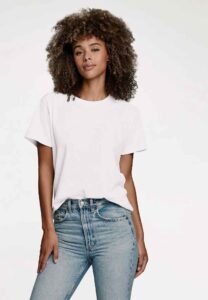 Introducing your new favorite closet staple. The classic tee you've always been looking for feels perfectly lived-in from the moment you put it on. We love its relaxed fit, and the distressed detail on the neck, sleeves, and hem gives it a little personality.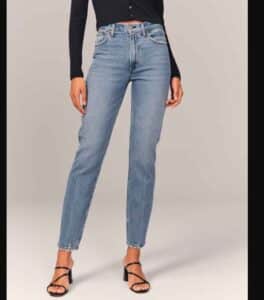 We don't often shop at Abercrombie, but when we do, it's to grab these amazingly on-trend high-rise mom jeans. They're made with comfort stretch denim that keeps them feeling – and looking – good all day long.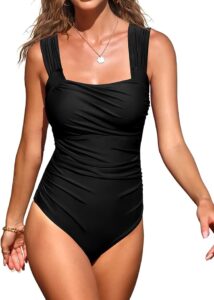 Upopby Ruched Swimsuit, $33.99
Summer is coming to a close, but that doesn't mean you have to pack away all of your swimwear. Quite the contrary. It's a great time to grab a new suit – especially this fabulous one-piece that features a ruched design on the waist and chest area. You'll feel great when you put on this padded retro option that's perfect for ladies who want to hide their tummy flaws while looking chic and stylish.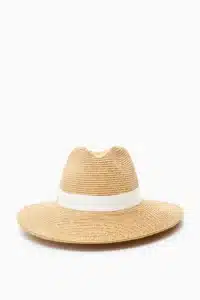 This ivory wide-brim sun hat is an easy, throw-on-and-go accessory to complete a sunny day outfit. This straw fedora features a ribbon detail around the crown for a feminine finishing touch and is packable, so it is easy to bring with you on any warm-weather vacation. Wear with your favorite caftan for beach protection or a simple tee for strolling around town!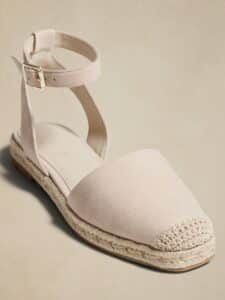 Flat Closed-Toe Espadrille, $60
Made with a suede fabric, these sandals feature an adjustable elasticated ankle strap for enhanced fit. Don't worry about getting sore feet, either, because they're slightly padded for extra comfort.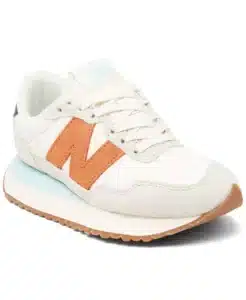 New Balance 237 Sneaker, $79.99
The 237 sneaker from New Balance takes care of your daily needs in style. Inspired by the 70s design, this sneaker boasts a cushioned ride, and they're made to give you extra traction to keep you surefooted when you're out and about.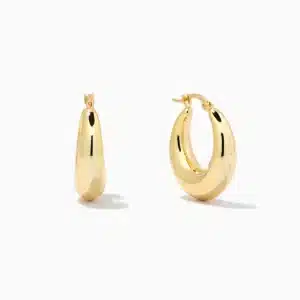 Uncommon James Rare Hoop Earring, $52
Standout in a sea of gold hoops with these fabulous earrings. These unique hoops will bring shape and dimension to your ear and pair well with almost any fall outfit.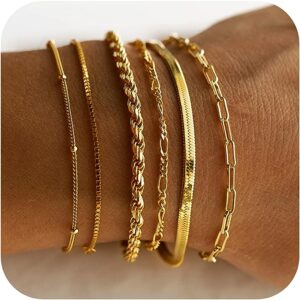 These dainty gold bracelets are suitable for any occasion, from fall festivities to holiday gatherings.
Read Next:
5 Summer Dress Styles for Women Over 50
The Ultimate Guide to Polka Dot Dresses