You may have noticed that the "athleisure" industry has mainstreamed the wearing of stretchy skinny pants for almost any occasion. We used to just call them leggings. But the newer versions, made of denser fabric and with more sophisticated construction and styling, are known as "treggings," a combination of skinny leggings and trousers. Some designers still call them leggings because it's hard to get shoppers to wrap their heads around this new concept. But the textiles are mostly what set them apart. Generally they have a good amount of spandex or lycra, and can be found in classic staples, (like those below) as well as denim-like fabrics and even leather or faux leather-like materials.
Just about every fashion house carries treggings, and for several good reasons:
1. They are a multi-purpose garment that will pull together an outfit easily and quickly.
2. They are usually very comfortable.
3. They convey a kind of futuristic, hip, vibe without sacrificing style.
4. Because of the typical heft of the fabrics, they tend to tame some of the lumps and jiggles that leggings generally don't.
This is a garment that is going to go the distance for you in your wardrobe.
Yes, they can be tricky on the more generously endowed. Generally, they work best when worn with something that covers your bottom. A longer tunic or even a short dress will cover a multitude of sins. On well-shaped legs you can continue to wear shorter dresses. But with the right top just about anyone can create a stylish and chic look instantly.
The main consideration is how they fit. In the case of treggings, fit is everything. You often get a better fit, more style, and durability at a higher price, but you can find them at just about every price point.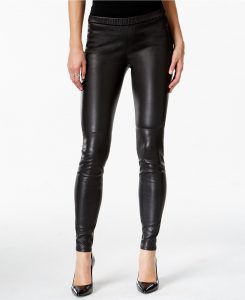 Michael Kors Faux-Leather Leggings, $59.99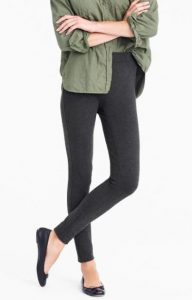 J.Crew Any Day Pant In Stretch Ponte, $75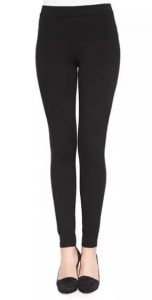 Theory Shawn Pull-On Stretch Leggings, $200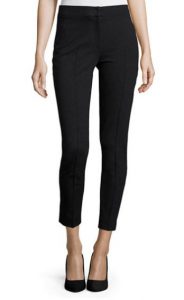 Akris punto Mara Skinny Knit Pants, $395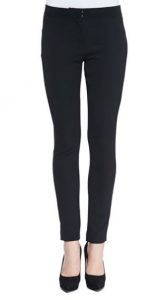 Veronica Beard Scuba-Knit Leggings, $395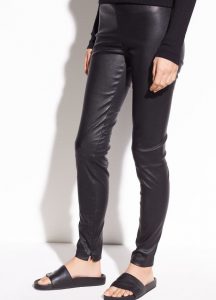 Vince Leather Zip Ankle Legging, $995
Proportion is as important as fit. If you buy cropped treggings or leggings check to see that the hem is at least three to four inches below the widest part of your calf. Capris and crops that hit higher than that draw the eye's attention to the widest part of your calf—often the least flattering part of the leg on many of us.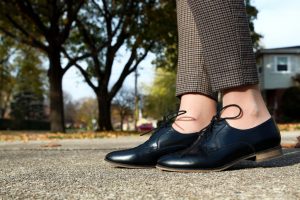 The right footwear is also important. Ankle length treggings look best worn with heels, sandals or flats. These can be ballet-like flats, or heels and sandals with chunkier heels, depending on the volume of the top you wear them with. The greater volume of your top piece, the heftier your shoe can be. If you're wearing them with something more casual or artsy on top or if you choose jeans-like treggings they look great with boots or booties. Just make sure the top of the booties completely covers or is close enough to the hem of the pants without leaving a big gap in between. That can visually shorten the length of your lower leg.
And if you need a fashion icon to help you justify wearing them, look no further than Audrey Hepburn, who made skinny ankle pants a statement. What's old is new again.