How do you know which foundation is best for your skin type or lifestyle? Not everyone likes to wear a full face of makeup every day, and some products can help you multitask and save time when getting ready. Here are our favorite foundations for mature skin in every variety imaginable. From liquid foundation to more of a pressed powder, we've covered every version with various benefits to suit your skin type, tone, and lifestyle.
The Best Foundations for Mature Skin
Disclosure: This post contains affiliate links.
Foundation of the Future
Let's start with a fun and effective method of applying foundation that will give you the best coverage available. While many of us still apply our liquid foundation with a cosmetic sponge, our fingers, or other comparable methods, utilizing an airbrush system will give you the best, most even coverage available. Our top pick is from Luminess, and their Icon Airbrush System is effective, portable, and easy to use.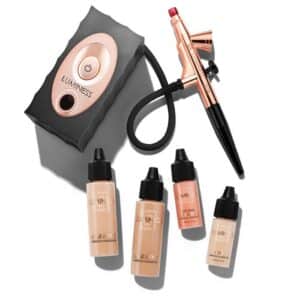 Liquid Foundation
The most common foundation formula is liquid. It comes in bottles and tubes and may have a doe-foot applicator for daubing onto your face. Liquid is very convenient if your skin is in-between shades because you can easily mix two to get the perfect shade match. Liquid coverage is also very buildable, and there are formulas for every skin type. Liquid foundations come with various finishes, natural (sometimes referred to as skin-like), dewy, satin, matte, and radiant. I think mature skin looks best in natural, satin, or radiant. If your skin tends to be dry, then dewy might work for you. Dewy finishes tend to rub off or slide off as the day progresses, especially if your skin is oily.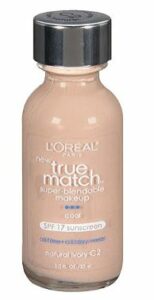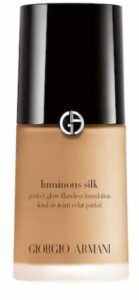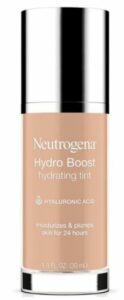 Cream Foundation
Cream foundations are fabulous for most mature skin. They come in pots, pans, compacts, or sticks and are very portable. Cream foundations offer a fuller coverage, especially those in a stick, but you can blend and sheer them out nicely with a brush or sponge. If using a sponge, I recommend a stippling type of application. First, blend all over using your fingers or a brush, then use the sponge and pounce to blend. If your skin is more oily, a cream formula might add to an already oily complexion, and cream foundations may rub or wear away more quickly on oily skin.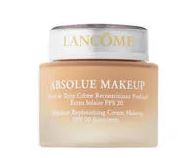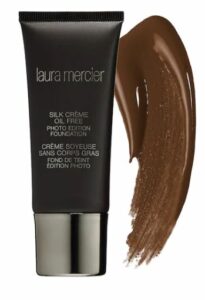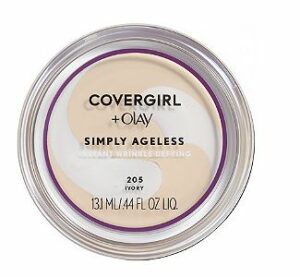 Powder Foundation
Powder foundations can be used wet or dry. The formulation is more matte, but some new formulas offer a satin or radiant finish. Powered foundations are excellent for oily skin and are very portable if they come in a compact. The loose powders are good for at-home use but difficult for touch-ups throughout the day.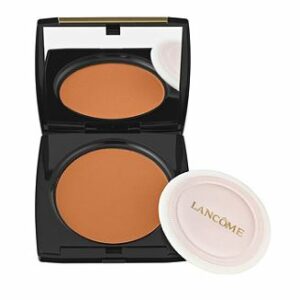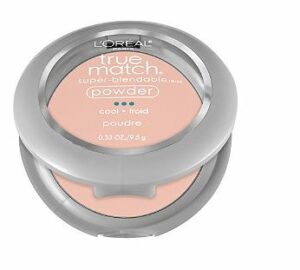 Mineral Foundation
Mineral foundations come in powder, both loose and compact, liquid, and even stick formulas. Mineral foundations are superb for sensitive skin and oily skin; they contain natural ingredients, are more oil-absorbing, and won't clog pores because they sit on the surface of your skin. Mineral foundations can have a luminous finish or matte finish.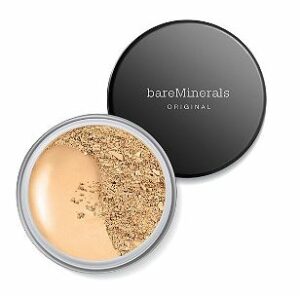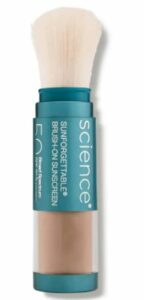 Tinted Moisturizer
If you prefer to have the sheerest coverage, then a tinted moisturizer might be best for you. It can save you time since you can find one that contains SPF, moisturizer, and a slight tint of color.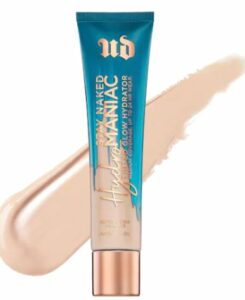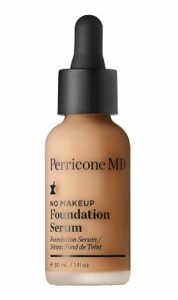 Multitaskers
Those are the foundation basics, but cosmetics companies have upped their game in the past few years. There are some really amazing powerhouse products that are what I refer to as super multitaskers, BB creams, CC creams, cushion foundations, and serum foundations.
BB creams have been around since 1967 and originated in Germany. The BB stands for beauty balm. They were originally formulated for patients who had completed facial treatments such as peels or dermabrasion and whose skin was left red and inflamed. The BB creams contained soothing moisturizers, a hint of color, and something that would help blur imperfections. Fast forward to 2011, when the US started seeing BB creams coming out of Korea. Asian women tended to do multi-step skincare routines, and they perfected the BB cream to save themselves time. Those BB creams contained SPF too, because Asian skin tends to have more problems with hyper-pigmentation. American women really fell for BB creams. We're all about express.
A few years later, the Koreans introduced CC creams. The CC stands for color corrector. They generally had all the same things as the BB cream, but the coverage was a bit heavier. Then came the cushion foundations. The cushion contains a sponge soaked with the product in a compact, and you apply it with a silicone type puff that is stored in the compact's base. Press the puff down firmly and twist off to get the product on the puff.
BB Cream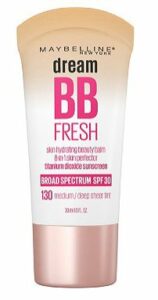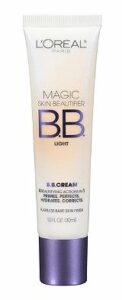 Color Correcting Cream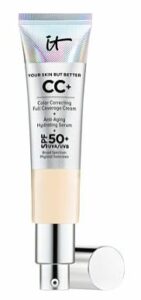 Cushion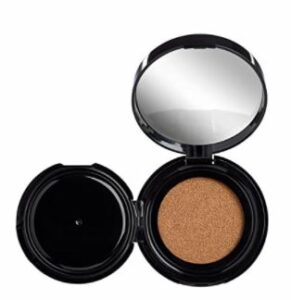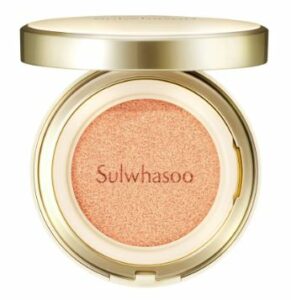 Serum Foundation
The latest formulas are serum-based foundations, which are time-saving multitaskers. The serum-based foundations may contain antioxidants such as Vitamin C, SPF, and emollients to keep the skin hydrated and protected. The coverage with the serum foundation tends to be sheer, and I think these formulations are excellent for mature skin. If your skincare routine is just the basics, a serum foundation might be the entree you need to start improving your skin as it matures. Easy all-in-one application.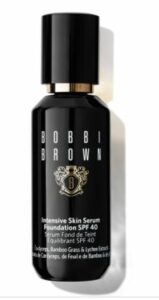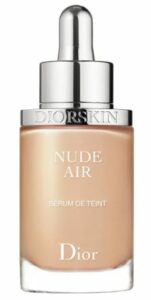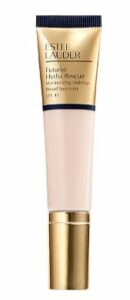 Read Next:
Makeup Artist Tips and Tricks for Longer Lasting Lipstick
Is Organic Makeup Really Better for you?
Turn Thin Short Lashes into the Full Lush Lashes of Your Dreams