At some point in our lives, makeup-wearing women stop to ask themselves if they're even applying it correctly. We think back on the makeup tutorials we received when we were younger when the Avon lady would come to do a makeup party, or we'd visit the local cosmetic counter at the mall for a quick makeover. How did they get the contouring to look so good? While they typically used the disposable eyeshadow applicator, would it have looked better if they'd used a real brush instead? That leads us to more common questions, like should we use a big fluffy brush for foundation, or how many eyeshadow brushes do we really need? We hope to answer some of those questions and guide you with our favorite application brushes and some makeup tips for older women.
You'll also benefit from watching our video on seven brush and application tips. After all, if you're going to take the time to put makeup on each day, you might as well do it correctly. Or, if you've ever wanted to know how to get perfect eyeliner every time or the correct way to hold your brush, then this is the video for you.
7 Makeup Artist Tips and Tricks You Can Steal
1. Find a Good Foundation Brush
A good face starts with a great foundation. And once you have a foundation you like and have it color-matched, the only thing left to do is have the best tools. At the end of the day, the best brush will be whatever works for you.
But generally, you want a brush that is a bit on the smaller side and not too fluffy. You'll want something denser to really get the foundation onto your face, as opposed to smearing it around. Below are some of our favorite foundation brushes.
2. Use a Variety of Brushes
If you have one chunky brush you use for all your eyeshadows, you are not alone. I've done it too! But using one brush will not give you the best results. You want to use a variety of brushes, like blending, crease, eyeliner, and other brushes. This will make sure you get a good definition and get into the nooks and crannies of the eye. Especially for Prime Women, getting into the creases and fine wrinkles is important for a good application.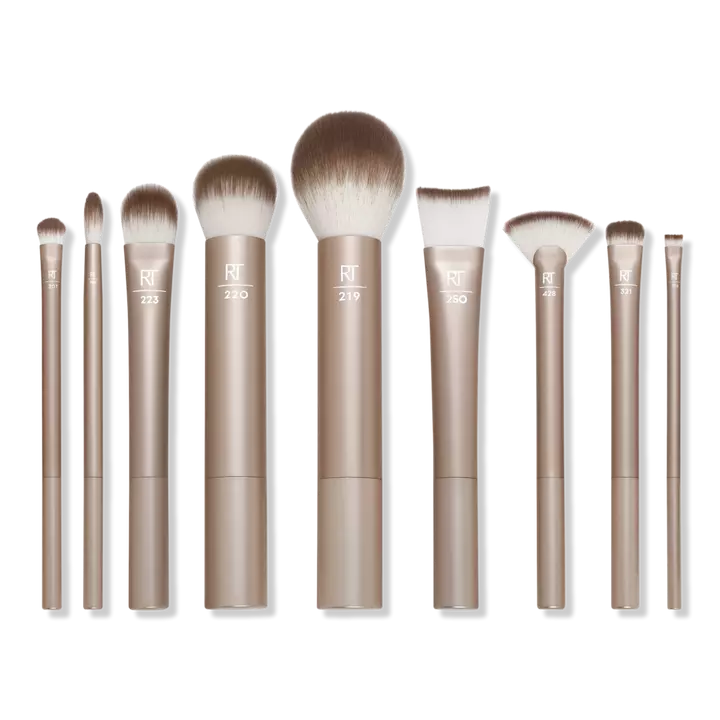 Real Techniques Au Naturale Face Glow Makeup Brush Kit, $28
3. Don't Be Afraid of Color
One of the best makeup tips for older women is not to be afraid of color! Especially if you're going for a dramatic or evening look. Just know a few things before taking a brush loaded with product to your face. First, always tap the brush to remove excess pigment that would result in fallout, especially for eye color. Secondly, wherever you put your brush first will have the most product, so place your brush accordingly.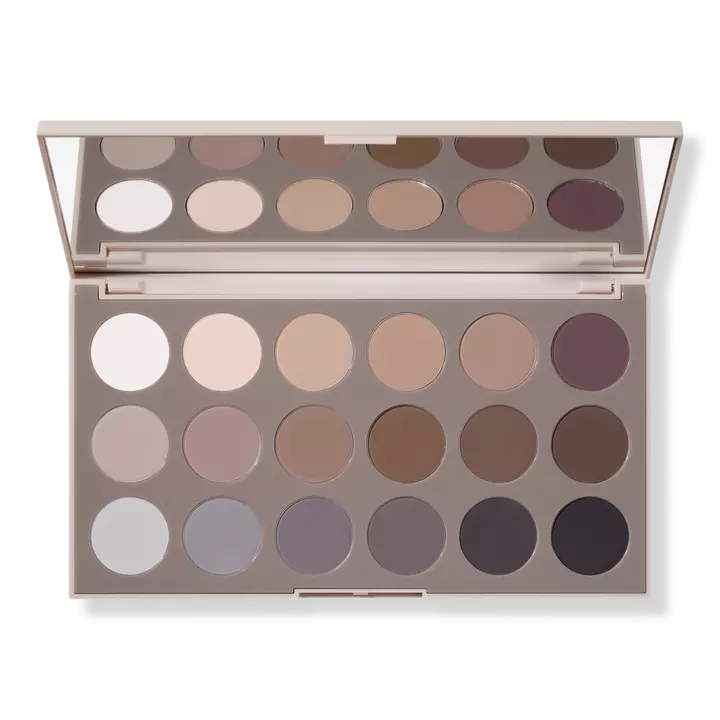 Morphe 18CT Matte Essentials Artistry Palette, $20
4. Build On It
If you are not doing a dramatic look or don't want too much color, the best way to apply makeup is to gradually build the color. Use a light touch with your brush the first time. If you decide you want more color, you can always add more. It's much easier to add than to take away.
5. Hold Your Brush Like a Pencil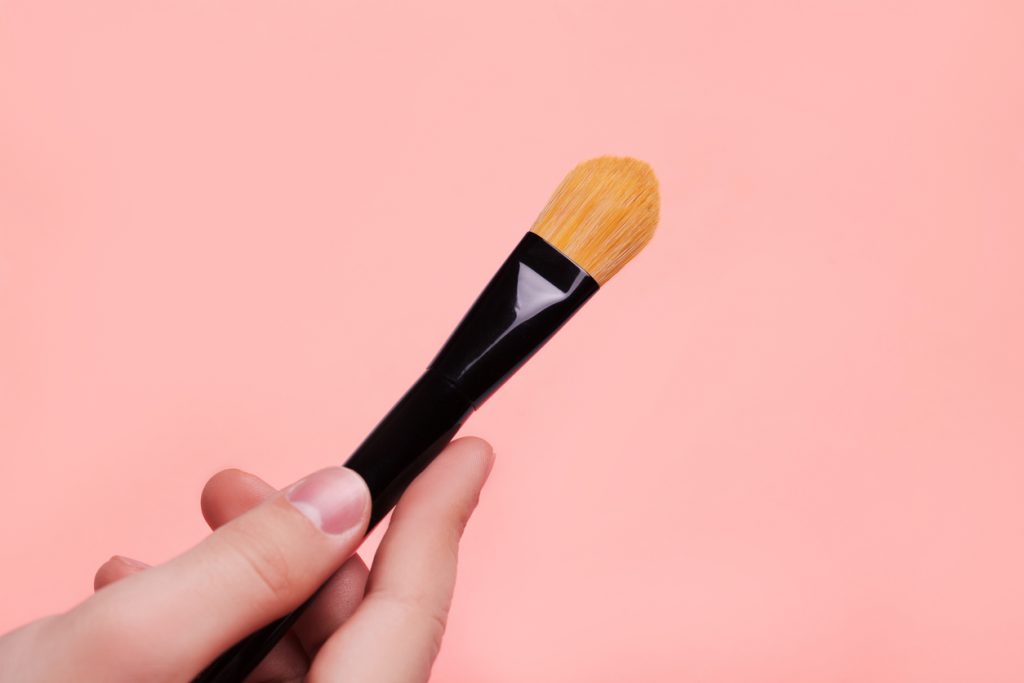 I always say makeup is a 2-handed sport! So don't be afraid to choke up on your brush, holding it close to the bristles instead of gripping it at the end. This will give you greater control. This is one of the makeup tips for older women and younger women alike! Everyone should be holding their brushes where they have the best control of the brush.
6. Use Small Circles to Apply Product
Whether you're applying foundation, eye shadow, or another product, small circles are typically best to apply. Work in the circles outward from the face and upward for foundation. For eyes, work in small circles across the eyelid. Just like holding the brush like a pencil, this will allow greater control. It will also let you better get the product into the small nooks and crannies and help ensure you're not just spreading it around.
7. Stamp on Eyeliner With a Brush
If you're struggling with a pencil or liquid eyeliner, stop! The best way to apply eyeliner is with a brush and either an eyeliner gel or just a dark eyeshadow. Just stamp on the product where you would typically apply eyeliner. Then you don't have to worry about having a perfectly symmetrical look since it's a more natural application.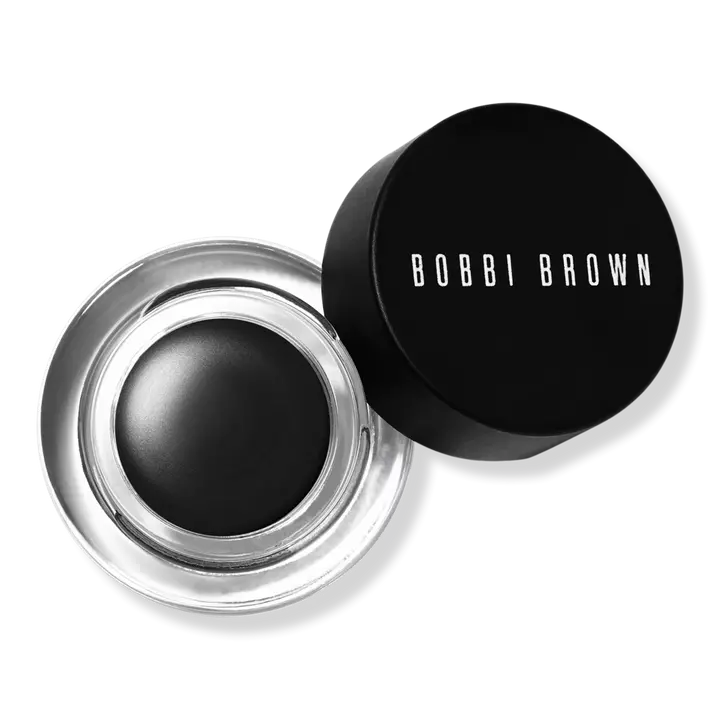 Bobbi Brown Long-Wear Gel Eyeliner, $34
If you're still looking for more makeup tips for older women, the best advice I can give is to find a local professional and ask them for guidance. Or, watch one of the makeup tutorials, workout videos, webinars, or other information-filled videos we have on the PRiME Women YouTube channel. You'll get the help you're looking for from the comfort of your own home!
Disclosure: This post contains affiliate links.
Read Next:
Makeup for Women Over 50: The 9 Best Foundations