We all age every day, and things happen, right? Pores start getting bigger, while moisture and luminosity can be harder to maintain. These are a few of the problems every woman deals with in her life. But that doesn't mean we can't fix these things and look insanely fabulous! I asked other makeup professionals for the best foundations for mature skin to lift, cover, improve, and help you obtain the skin you want.
First Things First
The better your skin looks, the better your makeup will look. Having a morning and nighttime routine for skin care is key. With regular moisturizing, exfoliating, and even a little retinol (everyone has a different skin type, so be sure to ask your aesthetician or dermatologist what a good routine would be for you), your skin will be gorgeous and your makeup will knock 'em dead!
Skin prep is essential when applying foundation. When your face is prepped, plump, and happy, your makeup glides on effortlessly to make your skin look fresh and supple. Each skin type is prepared in different ways.
For normal to dry skin, always moisturize prior to application, and even dampen your makeup sponge or brush to work in the foundation. If you feel like your complexion is a bit on the oily side, snag a primer such as Dermalogica's Hydrablur or Smashbox's Photo Finish. A primer can be good for all skin types but great for oilier types because it minimizes pores and blurs imperfections while making sure the foundation stays in place and lasts longer.
Best Foundations for Mature Skin
Makeup Forever Water Blend Face & Body Foundation, $43
Makeup Forever's Water Blend Foundation is a wonderful, lightweight formula that's 80% H2O and mimics skin beautifully. It even contains mango butter, so it's extra hydrating and easy to layer, depending on how much coverage you like. Buy it here.
Dior Capture Totale Foundation, $82
Dior's Capture Totale Foundation is great for normal-to-dry skin and moisturizes while protecting that beautiful face with SPF 25. This foundation has a wonderful, smooth coverage and includes Dior's patented anti-aging serum. Buy it here.
Limelight by Alcone Botanical Foundation, $36
The Botanical Foundation by Limelight is a simple formula that covers almost anything while helping to clear most of it up. This is great for anyone who suffers from rosacea or Melasma. It is also vegan-friendly and gluten free! Buy it here.
Trish McEvoy 'Even Skin' Water Foundation, $62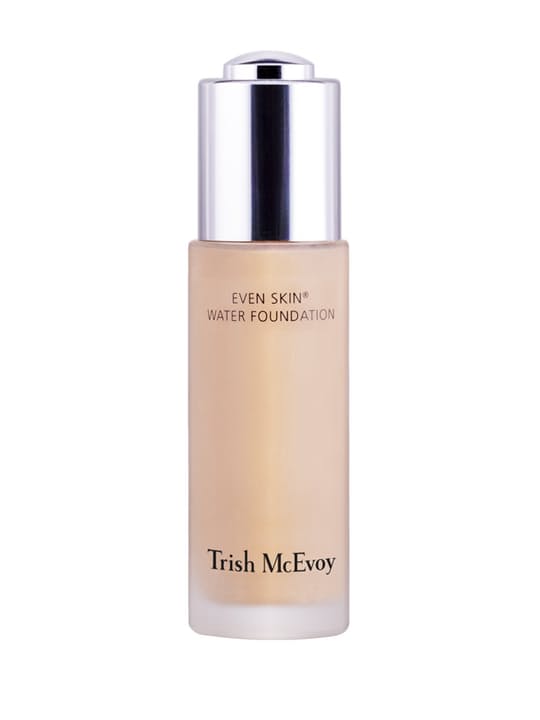 If you want something  light and refreshing while adding a touch of radiance, Trish McEvoy's 'Even Skin' Water Foundation is amazing. It has a built-in-primer to prevent it from settling into fine lines and improves your skin's overall health, leaving a silky finish. Buy it here.
NARS Sheer Glowing Foundation, $45
Before NARS released the cult-classic "Orgasm" blush, they were also known for their skin care and foundations. Their "Sheer Glowing" foundation does exactly what it says. It has a beautiful, natural finish and a sheer but build-able formula. It's infused with antioxidants, so when used daily it can improve skin's brightness and texture over time. Buy it here.
It Cosmetics CC+ Cream, $38
It Cosmetics' CC+ cream is a well-rounded foundation that's chock-full of vitamins and peptides to help your skin stay hydrated, luminous and smooth. The built-in-primer minimizes pores, while the SPF of 50 keeps your skin safe from harmful UV rays. Buy it here.
Estee Lauder's Perfectionist Youth-Infusing Makeup, $48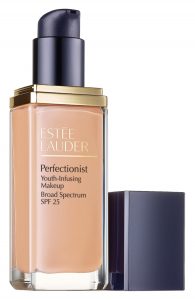 Estee Lauder's Perfectionist Youth-Infusing Makeup Broad Spectrum SPF 25 instantly brightens and perfects your skin, reigniting the look of radiance, reducing the look of lines and nourishing with oil-free hydration. Buy it here.
There you have it – the best foundations for mature skin – as recommended by makeup professionals. Which will you try?
Read The Best Anti-Aging Skin Care Products to make the most of your skin care routine.