Taking care of your gray hair doesn't just stop at finding the right shampoo and the best conditioner. When hair turns gray, it requires a much more careful hand — and the same applies to your hairbrushes, accessories, and yes, even your pillowcase. So if you're looking to show your silvery strands some TLC, keep reading for the best accessories for gray hair. These picks will help you keep your hair shiny, manageable, and healthy.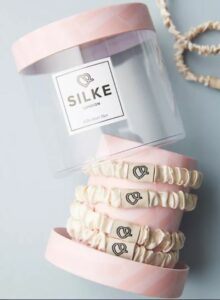 After she noticed brittle hairs with split ends on her pillow each morning, a British hairstylist sought the perfect nightcap to tame her tresses. That's why she joined forces with her daughter to found SILKE London – a line of pure silk hair wraps and bands crafted to end bed head and let you wake to strong and shining locks each morning.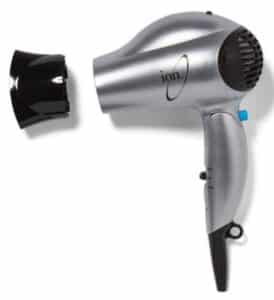 The ion Dual Voltage Conditioning Ionic Tourmaline Professional Travel Dryer is an entirely new approach to drying hair. Truly amazing, Tourmaline works by itself, just like a magnet. It naturally emits large amounts of negative ions and infrared heat. It gives you the fastest drying without damage and increased moisture. This means lightning fast drying and healthier, shinier, more moist hair.
FREESTYLE gives you your dream hair! The secret behind FREESTYLE's styling power is the combination of ceramic heated bristles and a heated ceramic barrel. Instantly add volume, flips, and body. Simply brush through hair to remove frizz, twist to create curls and waves, or rotate at the ends of hair for flips.
Use code PRIMEWOMEN15 to get 15% off FREESTYLE!
This set includes five hair ties in a variety of on-trend colors and prints. Colors are Cocoa Brown, Chestnut, Chocolate Pearl, Champagne Pearl, and Gold Pearl/Vanilla Beige. Hand-dyed and handmade in the U.S.A., Emi-Jay products should not be washed or worn in the water.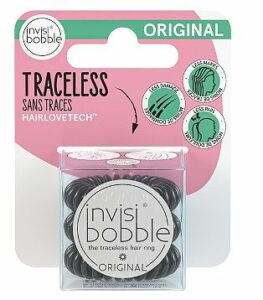 The secret of the ORIGINAL Invisibobble lies in its spiral shape. Because the Invisibobble distributes pressure evenly around your ponytail, you get a strong and comfortable fit. The Invisibobble ORIGINAL leaves no traces in your hair and won't yank out hair when you remove it. It's also waterproof, so you can safely wear it in the shower or pool.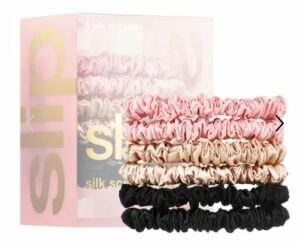 Upgrade your hair tie game. From the makers of the Slip anti-aging, anti-sleep crease, anti-bed head pure silk pillowcase, these scrunchies were designed to avoid hair creases. They are made with specially selected elastic and a slipsilk™ covering to be gentle on your delicate hair.
As any stylist worth their salt will tell you, Mason Pearson brushes are the ultimate grooming tools. The patented pneumatic cushion conforms to the contours of the scalp, while the nylon and boar bristles glide smoothly through your locks, distributing natural oils, exfoliating the scalp, and stimulating circulation. The result is gleaming, naturally conditioned, more manageable hair. All Mason Pearson brushes are handcrafted in England, using the same time-honored techniques established over 125 years ago.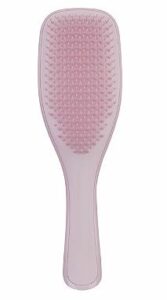 The Ultimate Detangler hairbrush for use in the shower! With a handle design, The Ultimate Detangler is created for a no-slip experience while using in the shower. Unlike other hairbrushes, Tangle Teezer's Ultimate Detangler detangles with no pulling, tugging, or snagging. The teeth glide effortlessly through all types of wet hair, making for an easy and painless experience.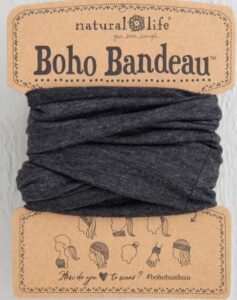 Everyone loves the Boho Bandeau® and all the different ways to wear them! They don't slip on your head and are perfect for bad hair days, exercise, the beach, backpacking, and even underneath a sundress as a bandeau! They are so cute and casual; we like to call them effortless outfit makers.
What are the benefits of sleeping on silk? Sleeping on our luxurious pillowcase protects skin and hair from friction damage.
This is one of the best accessories for gray hair. This Intelligent Hair Towel features a soft waffle texture that cuts drying time in half, and it absorbs moisture in minutes without damaging the hair follicle.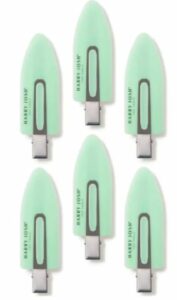 Harry Josh® Pro Tools Pro Makeup & Wave Setting Clips are designed with the professional stylist and makeup artist in mind, promising to elevate the ease with which you style your hair at home. Suitable for all hair types and for creating different styles, these hair clips boast a crease-resistant flat clip design that won't leave a dent in your hair. As a bonus, they work to keep your strands out of your face when applying your makeup.
Related Article: Going gray and skipping your coloring appointments sounds like the low-maintenance way to go, but it actually takes a little more work than that. Even if you were lucky enough to experience smooth, shiny hair your entire life, once hair turns gray, it can be like inheriting a whole new head of hair. You even have to switch up how you wash it! Learn these classic gray hair mistakes that many women make — and how to achieve your shiniest, healthiest hair yet.
Read Next:
Give Yourself a Gray Hair Makeover
5 Best Products for Curly Gray Hair