Sponsored post.
Bolster Beauty by SottoPelle® features a doctor-formulated line of hair care and nutraceuticals that has caught the eye of celebrities like Tiffany Hendra (former "Real Housewives of Dallas" star).
As a wellness advocate and now ambassador for the brand, Tiffany said that her hairline was getting so thin that she could no longer wear her hair pulled back.
"Until I went through menopausal hair thinning, I didn't understand the stress, frustration, and blow to the confidence that hair loss causes.
Luckily, I learned the importance of balancing my hormones with the SottoPelle® Method and using their Bolster Beauty shampoo, conditioner, and nutraceutical supplement.
It's a journey, and patience is required, but the body is remarkable and will respond to the right things. My mane is beyond thick and healthy now!"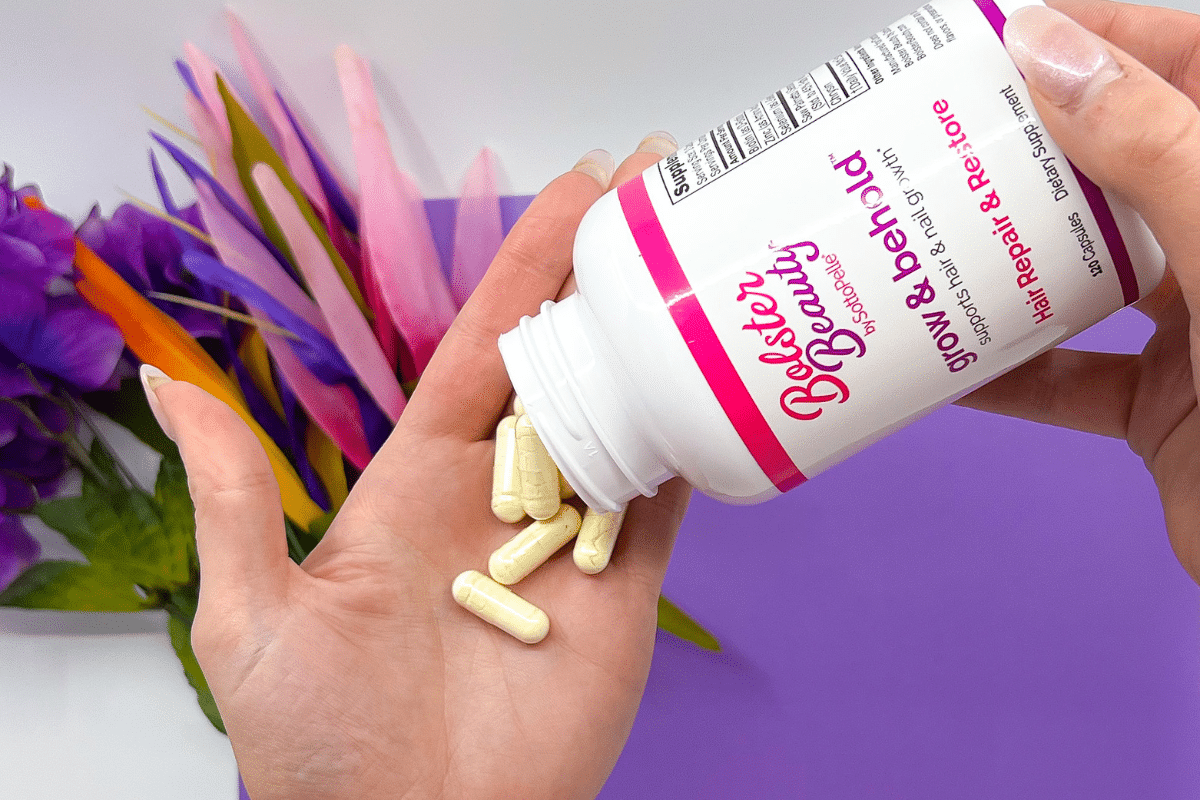 Designed to help restore thinning hair, this clinically-tested and dermatologist-approved supplement boosts vitality, shine, and fullness. Their proprietary hair repair formula helps slow the biological processes associated with hair loss.
"Biotin and Saw Palmetto support your hair follicles and scalp by providing key nutrients, supporting the body's building blocks, and encouraging healthy hair growth. It's an essential partnership for those with thinning hair." Dr. Steve Nunn
In a 24-week clinical study, participants reported that daily use of grow & behold helped:
Prevent hair loss (87.10%)
Improve hair growth (96.77%)
Restore strength of hair (87.10%)
Result in thicker hair appearance (83.87%)
Improve hair density (96.77%)
In addition to impressive clinicals, clients rave about grow & behold.
"I've been using this for some time. I can't keep enough of it in the house now because my fiancé keeps taking it for himself. He likes it too." S. Zalanka
"I have used the product now for over a year. In the first three months, I saw less hair in my hair brush, on my clothes, and bathroom counter. Since then, I have had lots of new hair growing when my hair was thinning. My hair feels fuller and healthier." Diane B.
"It has helped my hair so much. Been struggling for 4 years, and now boom, we are getting results. Love this brand." Amy M.
"This supplement has worked to stop my hair shedding. Near the end of my first bottle, I noticed much less stray hairs in my brush and while shampooing. I will continue using it to keep my hair healthy and shiny." Patti E.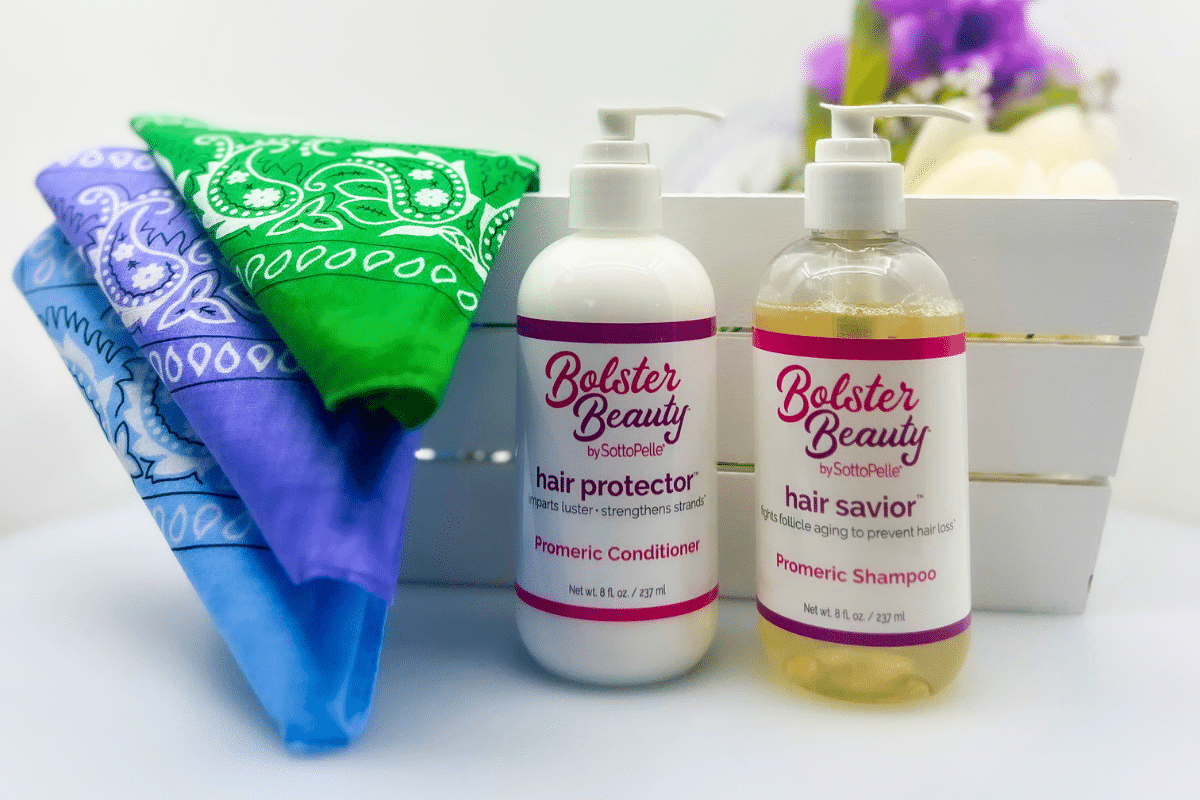 Their Promeric Shampoo fights follicle aging to prevent hair loss. It contains Procapil®, a patented ingredient proven in clinical studies to naturally fight thinning hair and promote new growth.
Helps reduce hair loss, thinning & breakage
Hydrates and nourishes scalp & hair
Promotes hair volume, shine, strength & texture
Delivers a refreshing, deep cleanse
Packed with biotin, botanicals, antioxidants, and vitamins that help clean the scalp and strengthen the hair follicle. Saw Palmetto and Turmeric work in synergy to help reduce thinning and shedding while encouraging hair growth.
"My hair feels clean, but, more importantly, the texture feels healthier/silkier. My hubby uses it and loves it, too!" Terri A.
"I really like the smell of the product. It has a clean natural smell. My hair feels good. It is NOT dry or brittle." Catalina
Their Promeric Conditioner also features Procapil® to impart luster and strengthen strands against the impact of age, environment, and free radicals.
Protects hair against damage
Helps restore hair elasticity
Replenishes moisture
Promotes strong, smooth, healthy hair
Also packed with biotin, botanicals, antioxidants, and vitamins that help condition the scalp and strengthen the hair follicle. Aloe Vera and Turmeric support the hair to help reduce thinning and shedding. Nourishing castor oil helps fortify hair for added brilliance and softness.
"My color is staying beautiful. My hair is shinier than it's been in a long time. I have very little breakage of hair now, and I see such a difference. I am sold and a firm believer! I love having fabulous hair again!" J.S.
"It smells so good. Really refreshing. I have fine, curly hair. My curls seem to be a little smoother. I like that, as I have been letting it go curly." Karen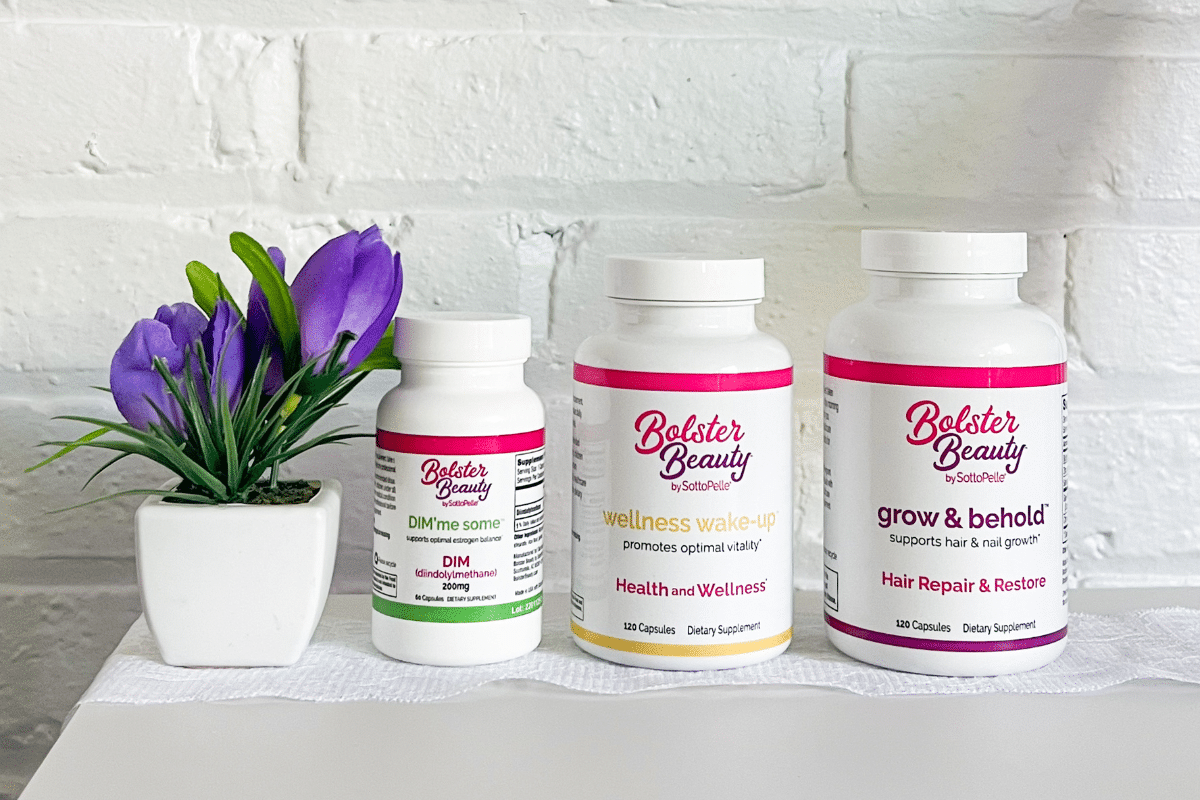 If hormonal shifts are contributing to hair loss (hello, menopause), then DIM'me some is a great addition to any daily routine. Sourced from cruciferous vegetables like broccoli, Brussels sprouts, kale, turnips, radish, cabbage, and cauliflower, their diindolylmethane (DIM) nutraceutical features antioxidant & hormone benefits that help promote hormone balance.
"It is wonderful! It helps control the awful hot flashes. Therefore, I feel better too." Karen R.
Whatever age or stage of life, hair should be a crown of glory. It's time to turn up the volume on fine, thinning hair with these affordable, doctor-formulated essentials from Bolster Beauty by SottoPelle®—designed to restore brilliance, thickness, and resilience to stressed strands.
Read Next:
Which Hair Product Does Tiffany Hendra Love? Find Out!
I Used Hair Repair & Restore: Bolster Beauty by SottoPelle® – Did It Work?