Thinning hair is caused by many things like changes in diet, aging, hormones, hair treatments, and genes, to name a few. It's also more common than you might imagine. There are actually many celebrities with thin hair, but you don't realize it because they have A-list stylists who know stunning haircuts that work magic.
One of the best ways to add life and volume to thin hair is to use shears and razors to achieve a choppy haircut. They come in a number of lengths, textures, and styles, and we love how they transform a woman's style into something fun, playful, and modern. Let's look at some of the best choppy cuts for thin hair to inspire your next look.
What About Layers?
While layers are great for adding movement and volume to thin hair, too many layers have quite the opposite effect, making hair look thinner. You can still get a good-looking choppy cut without that many layers.
How to Style a Choppy Haircut
If you're getting your haircut at the salon, don't be ashamed to ask your stylist how you can maintain it or even recreate it after a wash day. Also, inquire about the best styling products to help keep your haircut looking new and fresh. Thin hair requires a lot of products to hold a style because it tends to fall flat after a wash. Don't forget to ask for styling tips as well.
We recommend using a mousse right before blow-drying your hair and a dry texture finishing spray to enhance the texture.
Is A Shorter Cut Better For Thin Hair?
Yes, a shorter cut is typically better for thin hair because certain cuts help to feign volume and thickness. On the other hand, long tresses magnify the thinness of the strands.
Best Choppy Haircuts For Thin Hair
1. Choppy Bob with Bangs
This short choppy bob is quite a savior for women looking for a new style. It's easy to maintain and looks stunning on most face shapes. This jagged haircut is incredible for adding volume and movement to the hair, and the uneven textures make it look super funky and fun. As for the bangs, you can sweep them to one side, as in this photo, or style them as curtain bangs or front bangs.
2. The Bixie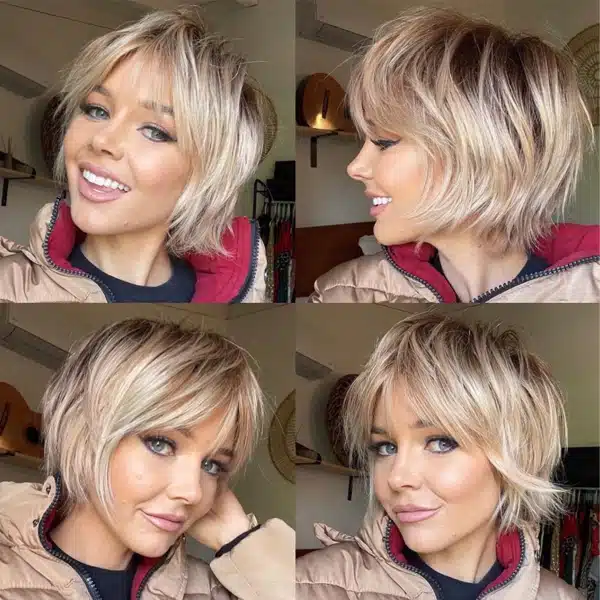 A bixie haircut is a mix between a bob and a pixie cut. It is highly layered and textured, giving the beautiful volume of a pixie cut with the nice length of a bob. Bixie cuts are highly versatile and may vary in length and thickness depending on what type of look you and your stylist agree upon.
3. Choppy Textured Waves with Bangs for Long Thin Hair
For the ladies who love long hair – here you go! This popular choppy hairstyle with bangs will always be among the top hair trends. It is well suited for women with naturally wavy hair and oval or round faces.
4. Short Choppy Pixie
If you want to go short but don't know where to start, this incredible chopped pixie cut may be the perfect style for you – especially if you have an oval-shaped face. This pixie cut is versatile and wearable for just about every woman. We love how it highlights the cheekbones, and you won't need any illuminator with this style.
5. Short Choppy French Bob
This classic French bob in a chopped cut is perfect for short, thin hair. It is best maintained at nape length, but you can also sport it in slightly longer hair. The bob is perfectly layered to give additional texture and volume.
6. Choppy Layered Lob with a Side Bang
For those with a long wide face, this a great hairstyle that gives your face balance between broadness and length. The layers provide an overall voluminous look. This style is best maintained right under the chin on the front, but you can go slightly longer at the back, and you can also play around with the length of the side bang.
7. Short, Spiky Haircut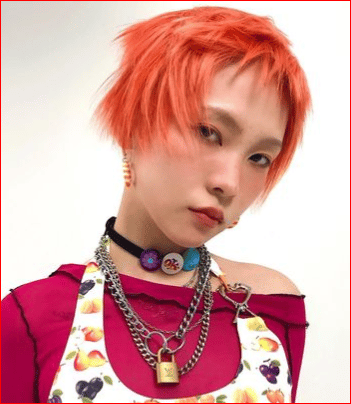 Sometimes you just want an extraordinary look that gets you out of your comfort zone. What better way than this choppy spiky look? It is edgy and fun and makes one look younger. It is styled with layers and texture all over, and with the right styling products, this look should last you some days before having to restyle.
8. Chopped Pixie with Long Side Bangs
This is an incredibly edgy look with a neat yet messy appearance. This short hairstyle has distinct lengths and layers, and even the side bangs are unevenly chopped to give extra texture and an illusion of a voluminous look.
9. Chopped Wavy Bob Look
This is a fantastic and simply gorgeous wavy bob with fringe. It's a perfect blend of layers and texture with a sensual look, and it's a great hairstyle for all women who want to look cool and confident.
10. Tapered Cut with Chopped Edges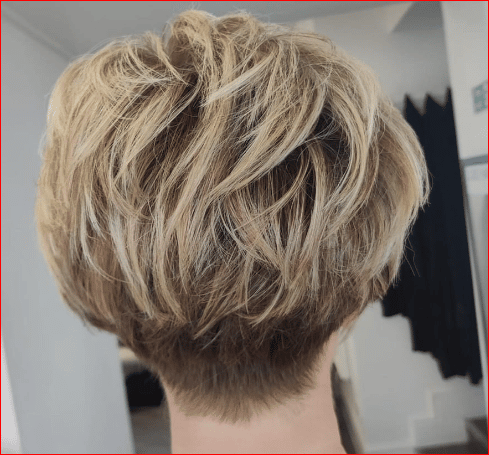 This tapered haircut is very popular all across the globe for its heightened look and fashion sense. It looks like the new modern look and is here to stay. This tapered cut is wonderfully low maintenance. We think it's a great hairstyle for women with busy schedules.
Read More:
15 Fabulous Half Updos for Thin Hair
5 Best Volumizing Haircuts For Thin Hair
9 Best Products for Fine or Thinning Hair