You have spent your life in a corporate career – whether that is private, public or voluntary sector – and had both a clear career path and even clearer identity.
But as you leave this life, have you thought about who you are or will be – and what your new identity should be?  Almost certainly you need to reinvent yourself and you can't leave this to chance.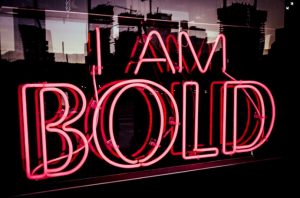 This is essentially about your personal brand. Linda Fanaras looks at this in her article on building a personal brand to influence your career with some great tips. A good definition of a personal brand is 'what people say about you when you aren't in the room' – in other words what comes to mind about you when they think of you. For most of us, this is typically associated with what we are or do – a pharmacist, sales director of x company, an accountant or the chief exec of x charity.
Once you leave your career behind, who are you?
For a lot of people there is suddenly a real loss of identity. I have recently launched a new business in the UK, Next-Up and had such generous help from people transitioning to their encore career. When we were shaping the business model, I got groups of people in their encore careers to take part in brainstorming sessions and would always get everyone to introduce themselves at the start. One lovely woman, Bernadette Byrne, introduced herself and then said, "Oh help, I have just spent five minutes trying to explain who I am and what I am trying to do because I no longer have an identity. I used to be group sales director and that was it. But who am I now?"
And she is not alone. Research we did shows that in the UK, 35% of people over 55 have concerns about losing their identity. I am quite sure we would find similar findings if we did this in the States.
So how do you go about reinventing yourself for your encore career?
1. Create a shorthand phrase
Bernadette and I discussed this whole issue of what you say while you are working out your next steps. Have a look at her video and you will see she found this a really difficult time (but she's doing great now, so it's a lovely story!).  We agreed what she should have said was, "I've just left corporate life and I'm taking time to meet people and think about what I want to do next."
Simple? It sounds really obvious but when you hit this loss of identity the natural thing is to explain who you used to be and what sort of things you might do – for instance, a non-executive director, consultant, even take up another full-time job and more. And it all becomes long-winded.
2. Have lots of coffees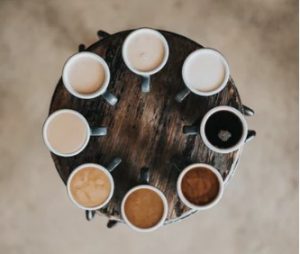 I've chatted to dozens of people who have reinvented themselves for an encore career and every single one has said they met and chatted to lots and lots of people. Lots of coffees – and lunches.
When they met people for coffee, they were open in saying they were exploring ideas and mentioned some of the things they were thinking of – typically, non-executive director roles and becoming a consultant – and this gave a trigger to explore the details of these and often generated other ideas.
What this did, though, was to put them on the radar for any roles coming up. Very often people were proactive in saying, "Let me introduce you…" And inevitably people would often talk about problems they had in their jobs or at a charity they were helping which provided insights and opportunities to explore. Some of these led to consultancy projects for them or gave them other ideas.
3. Find new networks
Just recently I met up with a girlfriend I hadn't seen for ages. She has an import designer business which has done well but is now being hit by a number of economic factors. It was clear to me she was feeling a failure. At the time we were with friends so I couldn't explore this further, but I later sent her an email to say she hasn't failed at all, it takes huge courage to start a business and we all hit challenges along the way – it's part of business. So what can she learn and how can I help with her next step?
She was shocked and touched that I had registered the challenges she was facing and said no one else had.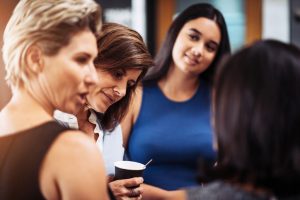 This got me thinking. She has a great circle of friends but I don't think any of them have businesses, most of them are mums at home. So she is out of synch with her close friends. One of the things I think she needs to do is to join some business networks so she will be with people sharing their experiences and realise what she is going through is very normal – and they can offer support and help.
And it struck me this is the same for starting an encore career. The reality is a lot of people do want to 'retire' and play golf, travel and have fun. There is nothing wrong with this but you want to make sure you have like-minded people around you who can relate to what you are doing and support and help you.
Another girlfriend of mine has started a business post-career and said she is under pressure to play golf twice a week with friends who have fully retired. She is happy to do this occasionally but it's not generally how she wants to spend her time in the week. She is still in working mode. She is having to manage her friends' expectations as well as build new friendships who fit her encore career better.
4. Look for trends
When you are meeting new people, listen out for trends and themes. Read a lot – business and trade media. Sign up for conferences and exhibitions that are relevant to your expertise.
What this does is to keep you relevant in your market – or new markets. It might give you ideas for a business or help you identify problems you can solve if you want to become a consultant. And you will be making new contacts.
5. Start posting and blogging
Two or three times a week, share something you have learned or found interesting on your LinkedIn profile. Start writing blogs on LinkedIn if you have thoughts around this topic. You will find this helps you to start articulating issues and ideas for your encore career – but it is also starting to build a new profile and personal brand for your next steps.
Then when you are ready and know clearly what you want to do next, you need to reshape your whole personal brand and identity. But we'll look at that next time!