Looking for some exceptional items to help you relax and unwind? Want to make a global impact with your purchase? Then order the GlobeIn Cozy Box and be prepared to get cozy. What makes the GlobeIn Cozy Box unique? Here are 5 things to love about it:
A one-of-a-kind, hand-painted mug
A mug from Nabeul, Tunisia – the center of the Tunisian pottery industry. The bright colors and exotic shape of the mug make it the perfect shaped mug for two-fisted drinking and enjoying…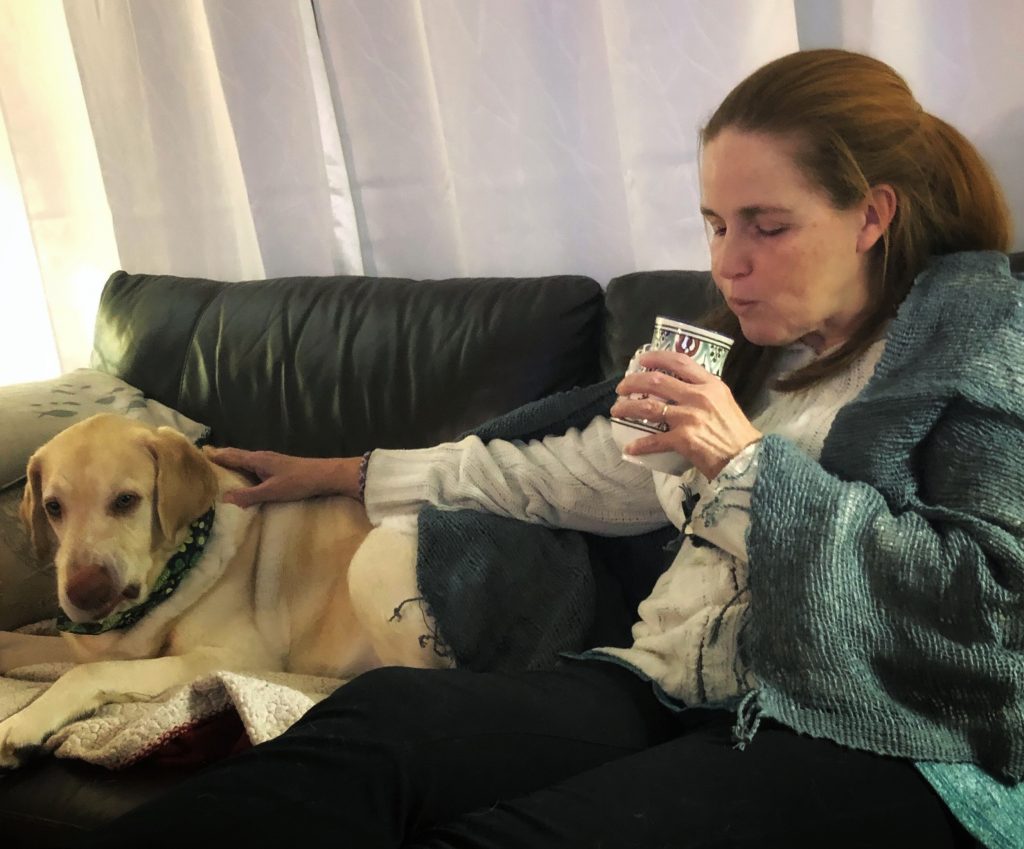 A sweet treat!
GlobeIn satisfied my need for comfort and chocolate when they sourced Divine Chocolate Cocoa Powder from Ghana. It is grown from the 85,000 farmers Kuapa Kokoo cocoa cooperative and tastes 100% delicious, especially when you use it in the hot chocolate recipe that is provided in your box!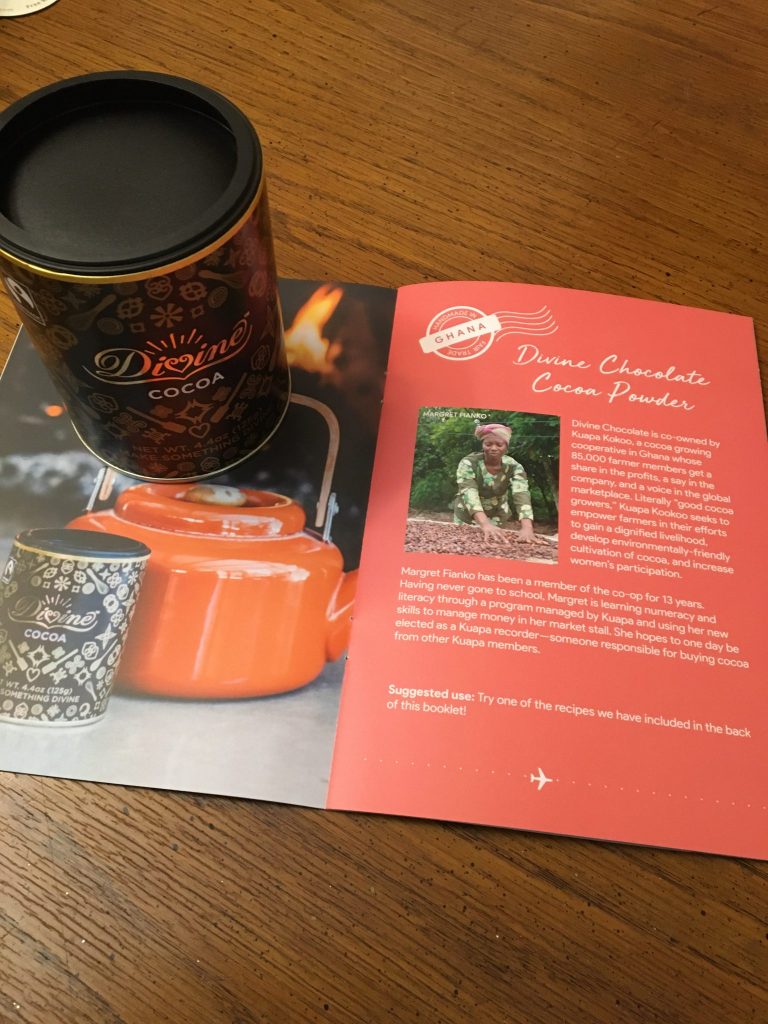 A beautiful scarf
Made by the "Cotton Tree" artisan group of Thailand from 100% locally grown cotton. My scarf is a gray-blue which perfectly matches my favorite mostly black and gray wardrobe, but each scarf varies in color. It's also big enough to work as a comfy wrap as you get cozy with your new mug of cocoa.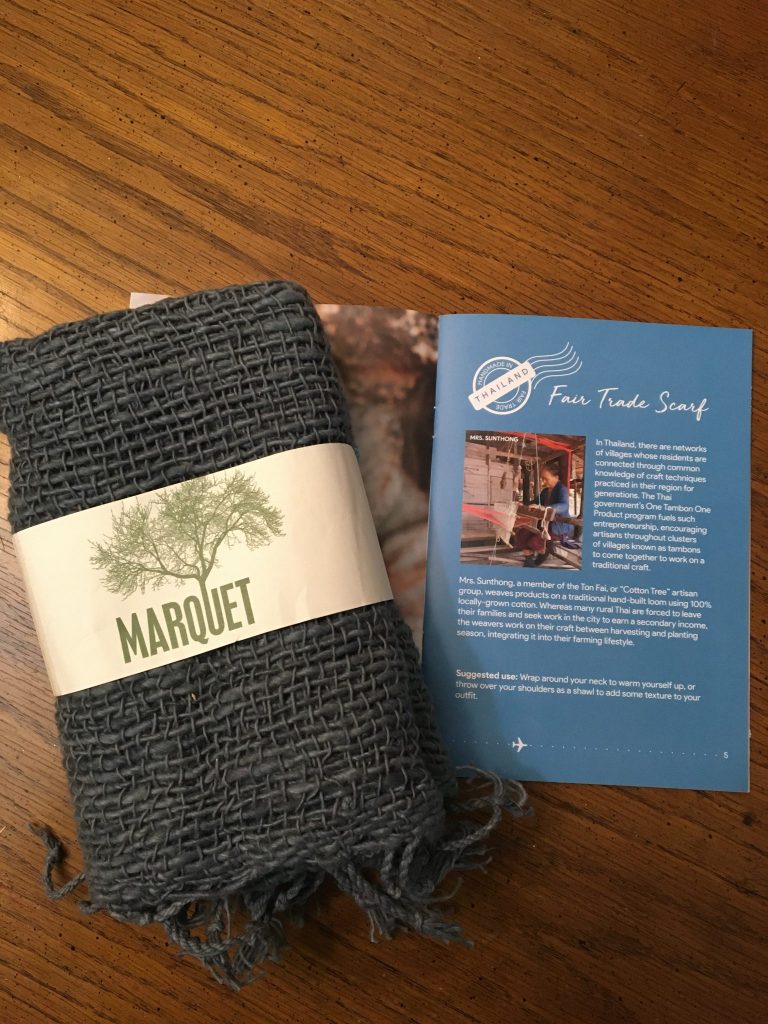 A GlobeIn signature
Hand-woven palm leaf basket from Mexico. This purple basket is just the right size to hold all of your treats and make a handy vessel for regifting (yeah right, we know you are keeping this baby for yourself, but the thought was there). It's also the perfect size for holding beauty supplies, or fuzzy socks, or whatever means cozy to you!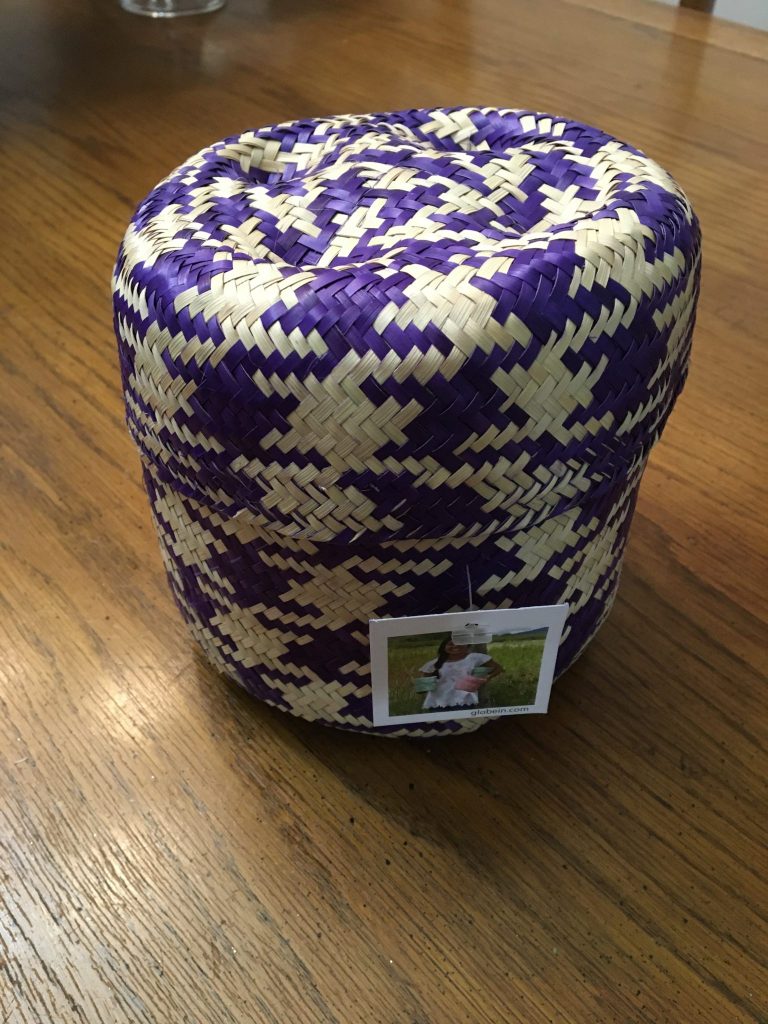 Finally
There is one more item included in your cozy box: that special feeling of contentment you get when you help others! GlobeIn offers fair trade goods in this and other themed boxes. As part of the Fair Trade Federation, they pay artisans that made your Cozy Box items upfront, rather than after goods are shipped like other companies do. Purchases of GlobeIn boxes have resulted in:
1 million hours of work at a fair wage to artisans around the world
10,000+ artisan partners in 50+ countries
Fair Trade = empowerment through dignified jobs and fair wages
More than $3.5 million invested into artisan communities in the last 3 years alone
(source: https://globein.com/2018-impact-report)
You can purchase the GlobeIn Cozy Box by ordering a subscription, which starts at $40 per month, and as low as $33 if you commit to a year-long subscription. GlobeIn also has gift subscriptions available, which is the perfect gift to spoil anyone on your list who wants to make the world a better place.
Your subscription allows you to customize the types of boxes and goods you want to receive, so if the Cozy Box is not your cup of tea you can try The Steeping Box (which is next on my list!) or one of their other themed boxes. Check them out and get 50% off 1st Box on any 3-month "GlobeIn Premium Subscription Box" – with code "TRYUS50"