OPEN SPA (GRAN HOTEL)
If you only think of Ibiza as the club and the party capitol of the world, you might be surprised to learn it is also a UNESCO World Heritage site. Its beauty and history (Christopher Columbus may have been born there) make Ibiza a must for the seasoned traveler.
While you are taking in the beauty and visiting the remains of early Phoenician settlements, you'll want to avail yourself of at least one of the best spas in Ibiza.
The Open Spa in the Gran Hotel is one of the most comprehensive spas in Ibiza. This spa is located on the marina. Ibiza Gran is one of the most luxurious hotels on the island, so it lends itself to feeling salubrious as soon as you arrive.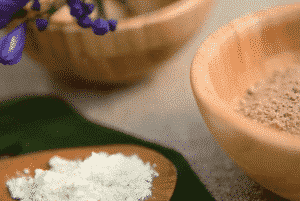 The spa itself is top of the range with a full water circuit, including a steam room, Hamman treatments, sauna, and cold rain showers. You have the option to feel as if you were in a tropical rain forest or have a cold bucket simulated experience poured over your hot body! This hot to cold transition helps to balance out the lymphatic system.
There are also many hydro pumps throughout the water circuit so you can have a mini back massage or enjoy a little self-reflexology. Relax in square hot tubs with metal beds in the water, which don't sound that comfortable but actually are because the bed is made to follow the curves of your body, making the lying down experience in the water even more relaxing.
I highly recommend the Open Spa in the Gran hotel, and if you book a treatment the spa experience is included. However, if you are just wanting to pop in the price is:
Open Aqua individual access:
Low season: April, May and October 40 € pp
High season: From June to September 50 € pp
Open Aqua individual access:
Low season: April, May and October 40 € pp
High season: From June to September 50 € pp
ATZARO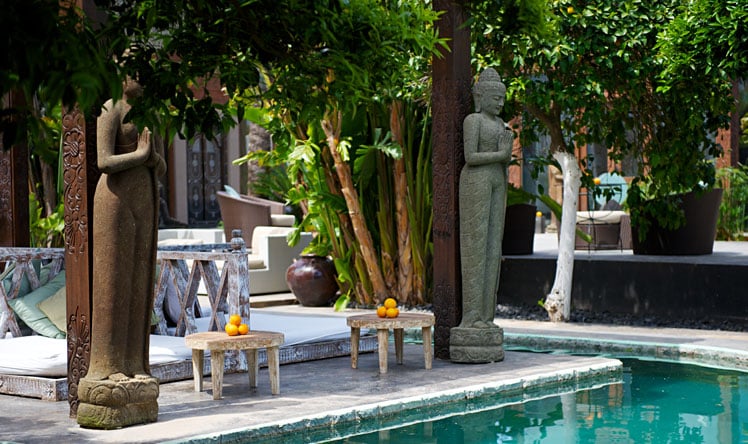 Atzaro is an agriturismo hotel nestled in a beautifully fragrant orange grove. The surroundings are truly beautiful and make you feel as though you are in Bali. The setting is spectacular and the spa treatments are of the highest standard. You can come here and use the Hamman and the gym and quite often you can find packages for using the spa, which includes lunch.
There are many Bali beds dotted around the place so you can just relax as well as take a swim. All in all this is a very pleasant experience relaxing in beautiful surroundings and get a nice bite to eat while you are there. Prices are: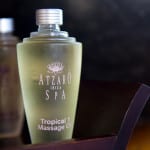 Benefit from the facilities: Spa pool, sauna, Hamman, gym and multiple relaxation zones, on top of access to our main pool and pool bar.
Price: 20€ * available October 6th to April 1st
Access to Spa facilities + Lunch menu at La Veranda Restaurant
Price: 60€ * April 1st to October 6th
Price: 120€ * April 1st to October 6th
ATZARÓ FULL DAY EXPERIENCE PREMIUM
Access to Spa facilities + Dinner menu at La Veranda Restaurant + Treatment or massage
Price: 140€ * April 1st to October 6th
CAN MARTI
Can Marti Goddessa experience is the most rustic feeling spa set up in an enchanted forest in the north of Ibiza. This experience needs to be booked in advance so that the lovely Jules Gibbons can meet you upon arrival.
Next you will check in and get comfy in the little cottage where you and your friends can enjoy a cup of herbal tea served in traditional Moroccan style. Next is to experience the Hamman. Here it is truly a sacred experience.
They use homemade orange scrub for the body, and at an extra cost, a clay face-mask. Following your Hamman experience, you have the option of experiencing one of the lovingly prepared treatments to help you reconnect to YOU. All in all you will leave feeling refreshed pampered like the Goddess you are.
Price: 35€ to 65€
Read Next:
5 Things to Do in Valencia, Spain